Whether it's a great friend, a beloved family member or your loved one, if you are looking for sweet birthday wishes that you can send to that great woman in your life, then you are at the right place. Here, we have a fantastic compilation of some of the best birthday wishes for a woman that will surely bring a smile to her face and make her birthday feel even more enjoyable and special.
You can send any of our skillfully constructed and heartfelt birthday wishes below to any great woman around (your female friend, your sister, your mother, etc) on her birthday to let her know how important she is to you.
Meaningful Birthday Wishes for Her
Written words can sometimes express more than what we're able to say, so let her know exactly how you feel about her on her special day.
One wish is simply not enough to express how I feel, so instead, I give you a hundred wishes so that you get everything you could hope for this birthday.
The day you came into my life was the day that changed mine forever. So, this year, I wish for even more time together with the greatest person I know.
The world is a far better place with you in it. Wishing you a Happy Birthday, and I thank you for letting me be a part of it.
No woman is as accomplished, caring, selfless, and warm-hearted as you. On this special day, I hope you feel half of what you send out to the world every day.
You're always in my thoughts and in my heart, but on this day, even more so. I hope you stay healthy, blessed, and celebrate all day long.
Another momentous year is upon us, and I'm forever grateful to be by your side for this day and for many years to come.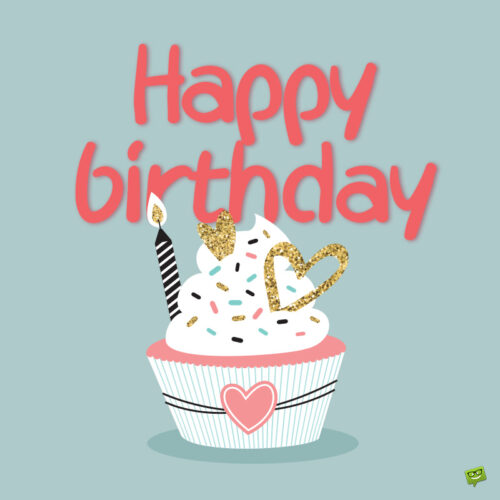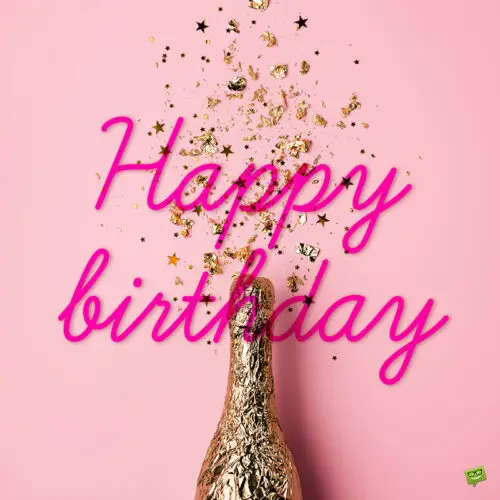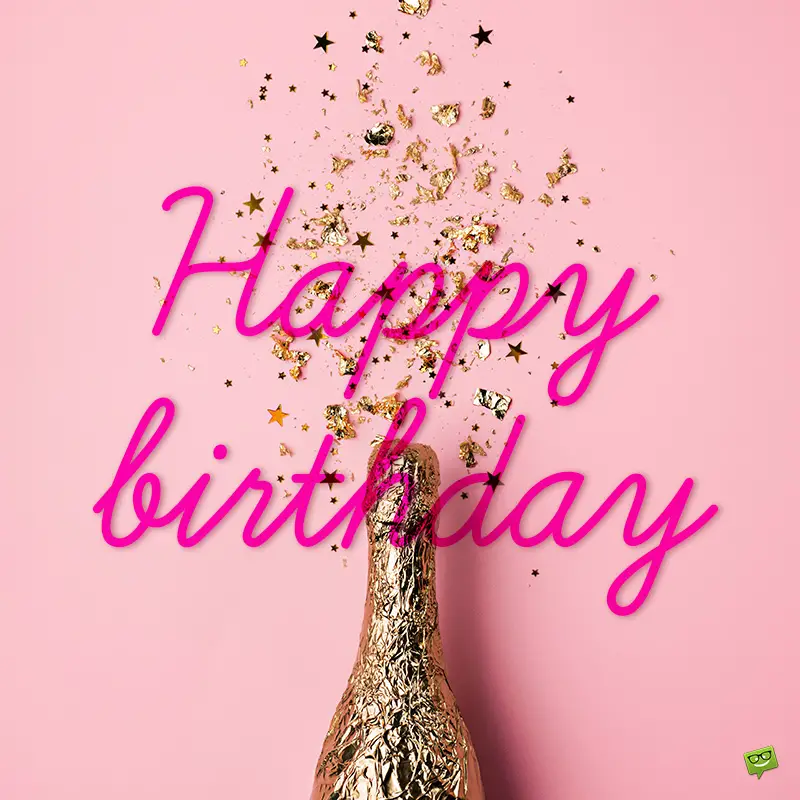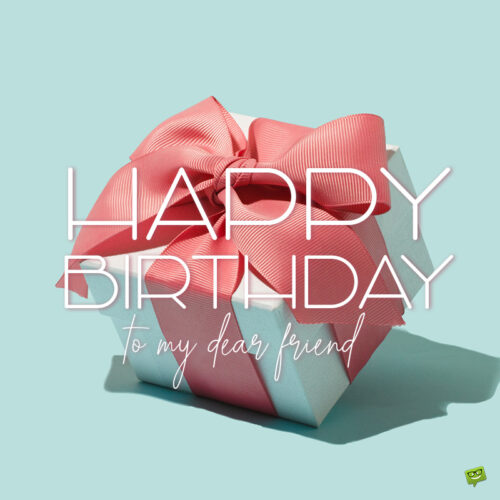 Today is your big day, so make sure it's filled with everything YOU want to do. If anyone deserves a day all about them, it's someone as incredible as you.
To my dear friend, every moment with you has been a time filled with fun and love. I wish you always know just how happy you make me and everyone else around you. I love you and have a wonderful day.
Best wishes to the most magnificent woman in my life. I hope this message brings that stunning smile to your face.
Without you, my life wouldn't be as complete. Thanks for simply being you, and I wish you nothing but the best on this year's annual celebration.
To my best friend and soulmate, you're the greatest blessing one could have. I wish for our love to continue to grow strong.
A beautiful soul like yours deserves recognition every day, but for this special day, I wanted to say just how grateful I am to be filled with your love and care.
For years, we've been each other's person. I hope that never changes. Love you, and wishing you all the best on this incredible day.
Hope this day gives you time to unwind and finally relax. It's about time we all remind you just how cherished and loved you are.
With every passing year, I'm reminded of how full and complete you make my life. So, I hope all of your wishes come true today and for all the days to follow.
Dear babe, you're the best person I know. Every time life gives you a fork in the road, you pave a new one to go after your dreams. You truly inspire me. All my love and heartfelt wishes!
Wishing my darling all the stars in the sky and your dreams coming true tonight. You are the reason that I keep smiling. A Very Happy Birthday, my love.
Without you my cupcakes would have no sprinkles and my life would be so empty. You're my sunshine, my cutie pie, my everything! – Happy birthday, my love.
To the love of my life: if fate had not brought us together, where would I be? I'm sure on some other path that I'd hate, and worse, there would be no love in my life. Happy birthday and thank you for always making me smile.
Remember: age is just a number, so learn from the invaluable life lessons time has taught and make a meaningful birthday out of them. Happy Birthday, girl!
The only thing of worth besides other presents I can give you today is the knowing that when you're not here you are missed, when you're present your love is felt, and when you're leaving I already miss you. Because you're the joy of my life. Wishing the best, love.
My birthday gift for you is the gift of love and I promise I'll always give you this gift for the rest of our lives. Happy Birthday wishes, my love!
They say the only real happiness in life is to find someone who knows how to be loved and love back. Well, I've found my person that does that so perfectly. It's you. Happy birthday, sweetie.
Happy Birthday Texts for Her
Sometimes the best, most meaningful wishes are sent in a simple text message.
Today is your special day, and don't let anyone forget it.
It's that time of the year again. Let's make this celebration one we'll never forget, okay?
Happy Birthday to the most remarkable, gorgeous woman I know.
Wishing you nothing but happiness and excitement.
Sending love to my favorite person on her special day. Here's to another great year!
Time is precious, so I'll keep this short: Happy Birthday to the coolest woman I know!
Congrats on turning another year older! I'm so happy to celebrate this milestone with you!
Good morning! I wanted to be the first message you saw so you can start your big day off right. Best wishes.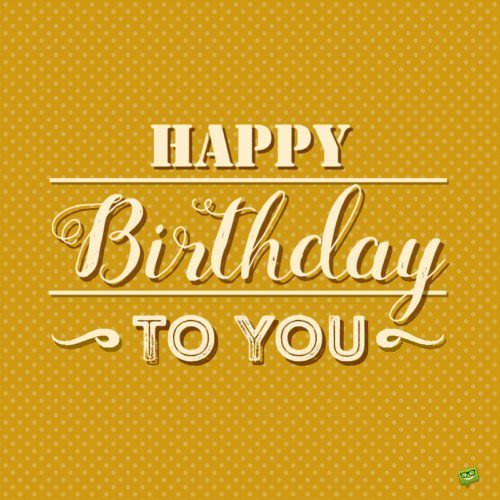 A new year. A new birthday. Hope you feel younger each time!
What day is it? Why, it's YOUR day! So, live it up, sweetheart. It only comes around once a year.
It seems someone I love was born today. Here's your present: an awesome message from yours truly!
Another trip around the sun means another revolutionary celebration among friends. Let's celebrate in style tonight.
This isn't just any notification. This is your birthday alert! So wake up, get out there, and seize the day, my friend.
Just checking in to wish you a merry celebration today. I hope you always remember how much I love you.
The best years are still ahead of you. So make the most of today.
Happy Birthday to a Special Woman

Yay! Dear friend, your birthday comes knocking once again! And by God, you and I shall celebrate it like nobody's business! Friend's like you make this world an awesome place to live in. Happy birthday!
Dear friend, every moment spent with you is sacred. I'm grateful to have someone as wonderful as you in my life. Happy birthday, sweet friend.
Wishing a very happy birthday to the most wonderful friend I have ever had all my life. Thank you for being my best friend and for being by my side all these years.
They say too much of everything is bad, but I beg to differ with that statement since too much of you, my sweet friend, is heavenly. Have a lovely birthday.
Your friendship is the reason my life is so awesome. Thanks for being my best friend. Happy birthday, my dear friend. Love you.
Happy birthday to the prettiest and most loving woman I know. Today being your special day, my wish for you is that all your dreams come to pass. Have a happy birthday filled with sweet surprises, my friend.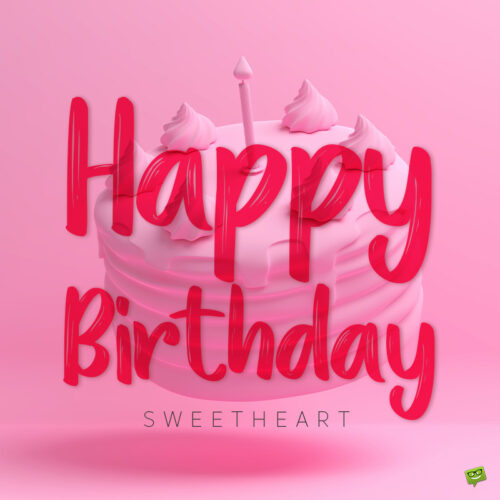 Wishing you a magical birthday. May joy, happiness and laughter be your companion today and forever. Have a fabulous day, my beautiful friend.
I hope this special day of yours brings you oceans of fun and happiness. Have a marvelous birthday, girl.
For my wonderful friend on her special day: May happiness, peace, love and joy follow you wherever you go. Have a super duper birthday.
Famous Birthday Quotes for Women
These famous quotes, some funny and some inspirational, are great to put in a card or on a social media feed.
The secret of staying young is to live honestly, eat slowly, and lie about your age. Lucille Ball
I'm not getting old. I'm getting better. Shirley Bassey
We are always the same age inside. Gertrude Stein
Youth is the gift of nature, but age is the work of art.  Stanislaw Jerzy Lec
The more you praise and celebrate your life, the more there is in life to celebrate. Oprah Winfrey
From birth to age 18, a girl needs good parents. From 18 to 35, she needs good looks. From 35 to 55, she needs a good personality. From 55 on, she needs good cash. Sophie Tucker
A girl should be two things: who and what she wants.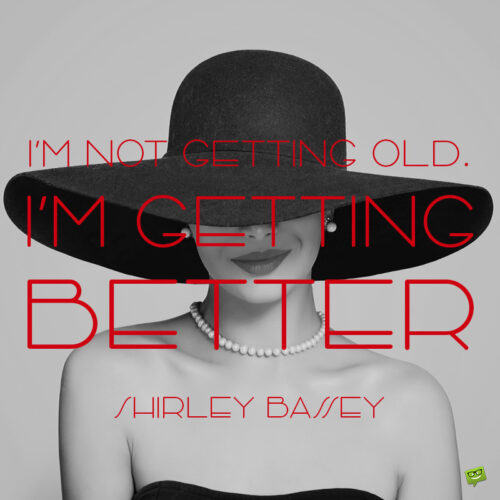 Birthday Wishes For a Man's Woman
Honey, did you know that you become more and more beautiful with every birthday that you celebrate?! This isn't a compliment, it is a fact. Have a wonderful birthday.
Sweetheart, as you celebrate your special day, know that there are over a million genuine reasons why no other woman can ever take your place in my heart. Happy birthday.
I shudder to imagine how my life would be without someone as wonderful as you in it. I'm blessed to have you in my life. Darling, I hope you have the happiest birthday ever.
Wishing a happy birthday to my beautiful, charming and loving woman. Thank you for decorating my life with your presence.
Love, I hope that this day marks the beginning of extraordinary accomplishments in your life. Happy birthday, my dear. You're the most amazing thing in my life.
Sending you oceans of love and kisses as you celebrate your birthday. I love you. Happy birthday.
Having a wonderful woman like you in my life makes me the world's luckiest man. Happy birthday, my dear.
Your presence in my life is the reason I wake up with a smile on my face every day. Thank you for bringing such happiness into my life. Happy birthday to the most precious woman in my life. May your life be full of happiness and prosperity.
---
Happy Birthday Wishes for a Woman

Birthday Greetings for all the women you might know:

1. Birthday Wishes for your Girlfriend
2. Birthday Wishes for your Lover
3. Birthday Wishes for your Sister-in-Law
4. Birthday Wishes for your Boss
5. Birthday Wishes for a Colleague
6. Birthday Wishes for a Friend in Hard Times
7. Birthday Wishes for Grandma
8. Birthday Wishes for your Daughter
9. Birthday Wishes for your Niece
10. Birthday Wishes for your Godmother
11. Birthday Wishes for your Aunt
12. Birthday Wishes for Teachers, Professors and Instructors
13. Birthday Wishes for your Daughter-in-Law
14. Birthday Wishes for your Mother-in-Law
15. Birthday Wishes for your Granddaughter
16. Birthday Wishes for your Mother
You may also like:
I Love You With All My Heart | 90 Love Messages for Her
Happy Birthday, Beautiful! | 50 Wishes for those Good-Looking People
A Lifetime in the Spotlight | Happy Birthday, You're a Diva!
My Most Precious Feelings | 110+ Unique Romantic Birthday Wishes for my Lover