One of the best gifts you can give your princess on the anniversary of her birth is a beautiful birthday wish laden with pure love. Whether it's your lady or your sweet little family member who's celebrating her special day, beautiful words are definitely appreciated.
Based on that, we have prepared for you dozens of sweet and romantic birthday messages that will help in sweeping your princess off her feet and melting her heart on that important day of her life.
Romantic Birthday Wishes for a Grown-up Princess
Happy birthday, sweet princess. Our love will live on and grow stronger for as long as the skies above us exist.
You removed the terrible void from my life and made me so much happier. For that, I will forever love and worship you. Happy birthday, my princess.
Wishing the loveliest of lovely birthdays to the loveliest woman on earth! Thanks for lighting up my sky, sweet darling.
My heart always sings and dances joyfully because you, the world's most beautiful princess, are in my life.
Your love is and will forever be the only sugar in my world. I love you so much. May your birthday be as spectacular as your love is to me.
You and I will forever be in love. I promise you. Happy birthday, princess!
I want to die being in love with you. That's my only goal in life.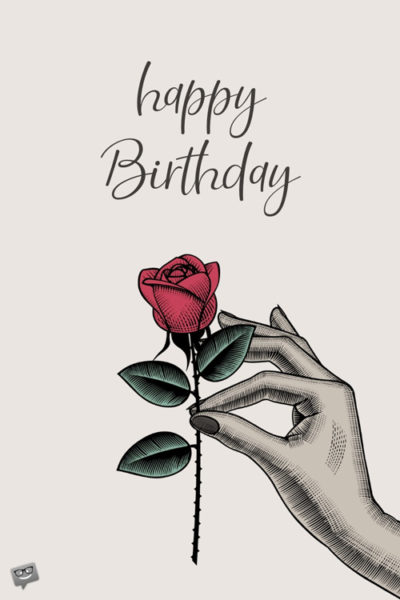 The bond you and I share is by all accounts the best definition of true love. Happy birthday, princess.
Happy birthday, princess. In my eyes, the most important thing in the world is you. Your loving and warm embrace is my only source of happiness in life.
You are the beauty in my world. You are my sunshine and the air I breathe. How can I ever stop loving you when all you do is give me happiness?
Being deeply in love with you gives me all I need in this universe. Happy birthday, princess.
I will love you forever because your love is my greatest healing therapy.
I'm most happy and beautiful whenever I'm with you, princess.
Happy birthday, my love. Today being a special day, I want to promise you that I will always love and care for you through the good and bad times.
True love is what you and I share, my princess, and that's why my sun can never shine whenever you're not around. Wishing you a very, very fabulous birthday.
Princess, I love you to the point where your wellbeing and happiness are hundred times more important to me than mine.
Just like a flower cannot blossom without the sun, so also can my happiness never blossom without you and your love.
Happy is the man who finds the warmth of the love of a phenomenal princess like you in the midst of the coldness of this world.
At the root of my happiness is your sweet love. I'm so blessed I found my best friend and lover in you, dear.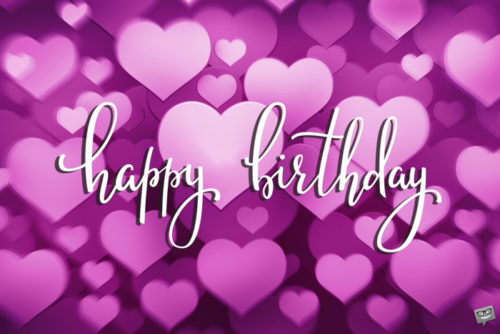 As long as we dwell in each other's hearts, true happiness will never elude us.
Falling in love with you, my beloved princess, is without doubt the best treasure of my life.
I possess the greatest fortune in the universe because I have you in my life.
My heart fell for you the moment it felt your warmth. Thank you for being the joy and love of my life.
Happy birthday, princess. The fact that you are the only one I'm in love with always puts a smile on my face.
The love we share is so wonderful I wouldn't even trade it for an everlasting life in paradise. Happy birthday, babe.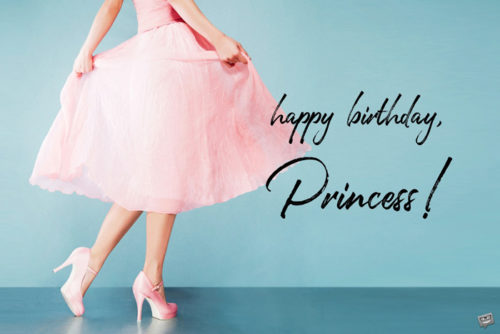 Having you as the love of my life is my key to success in anything I do. Happy birthday, sweetheart.
Your love is all I need to keep my heart brimming with happiness. May your birthday today give you the remarkable bliss your love brings me.
Happy birthday, sweet princess. Did you know that you're sweeter than anything in this universe?!
Our love has been blessed by God Himself and that's why I know it will last forever.
Your sweet love gives me the peace and beauty of a lovely sunset. To me, that's life's most precious treasure.
I will never ever have a happy life without you in it.
Our union will last forever because it is based on one of the rarest things in the universe – true love. Happy birthday, princess.
You're a dream come true I never want to lose. May your birthday give you a taste of the incredible joy you make me taste every day.
Happy birthday, princess. I will love you forever, for you bring me paradise and make me the happiest man in the universe.
There's nothing here on earth or up in heaven that tastes as sweet as your love, my dear. On your birthday, I want you to know that even when I'm dead, I will still be loving you.
Happy birthday to my princess, my universe of happiness, my sunshine, my soul mate, my best friend, my everything. I love you so much.
Sweetheart, you are and will never stop being the only woman my heart beats for. Wishing you a very, very happy birthday celebration today.
You're my only joy in the entire universe. I simply can't imagine life without being with you. Have a beautiful and glorious birthday today, my love.
Happy birthday to the sweetest princess of all! Hoping your special day is as sweet and special as our amazing love.
Your love is the secret to the remarkable happiness that is always present in my heart. May your birthday bless you abundantly with the happiness your warmth brings me.
Since true love stories never come with endings, I'm 100% sure that ours will also have no ending. I love you, my princess.
Your precious love saved me from drowning in the deep, cold waters of misery. For that, I promise to love, support and take care of you all my days on this planet.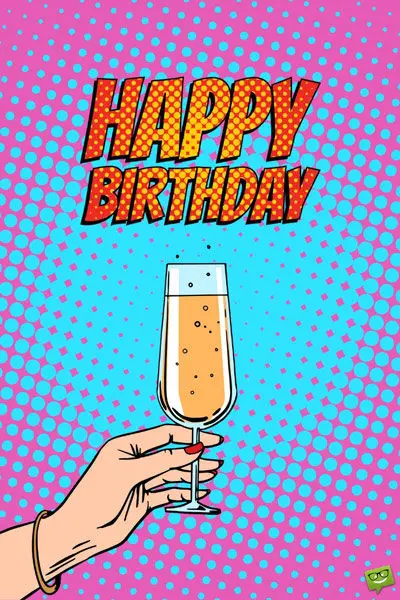 Today, I just want you to know that my heart always be filled to the brim with unconditional love for only you, my princess.
I exist on this planet to do nothing but love you. Happy birthday, princess.
Happy birthday. Enjoy this special day, knowing that my love for you is everlasting and selfless simply because it is true.
My number one goal in life will forever be to love and be there for you, my princess, because I love you endlessly.
If I had just one final smile in me, I wouldn't hesitate blessing you with it because my love for you has no bounds. Happy birthday, precious princess.
Happy Birthday, Princess! | Quotes for Her
Hear ye, O' world. Today is the birth date of my beloved princess. Now… bring forth the fatted cake!
Just being able to hold your hand on this wonderful day makes me feel like the luckiest man on earth.
On this spectacular day, I don't know whether I should greet you with a kiss or a bow.
I would slay a fire-breathing dragon if it stood between me and celebrating your birthday.
The greatest gift life ever gave me occurred on this day, [X] years ago.
Please accept this humble gift for now, as soon the day will come when I rightfully put a diamond on your finger.
Happy birthday to the woman who made me into a prince – signed the former frog.
Know this, my princess – that from now until every day of your life, I will always be your loyal subject!
Though I am sending this message from afar, your birthday has illuminated my day like the morning star.
Anyone who believes fairytales don't come true never had a princess as wonderful as you in their life.
I am truly overwhelmed. Today marks the anniversary of what has proven to be one of the most-important days of my life in the history of my life.
Having the honor to hold the gracious hand of a princess on her most-precious birthday is like a fairytale metamorphosing into a reality.
I hope that this birthday gift definitively proves to you how much you mean to me.
Whatever I can do to please you, today your wish is my command.
You are everything royal all rolled into one. I know today is your birthday, but I rather feel like the one on the receiving end of a gift.
Having you in my house for the occasion of your glorious birthday makes my abode comparable to the halls of Buckingham Palace.
It has been decreed that today is the birthday of a princess, meaning that this evening we're going to party something proper!
Being your date for tonight I have concluded that your birthday should be amply themed 'beauty and the beast'. I am most humbled to be spending this time with you, dear!
Happy birthday to my urban princess. And as the nobleman who intends to one day take your hand, please grant me the pleasure of making this day unforgettable!
If there is even one morsel of your birthday dinner which is not satisfactory, the chef shall be promptly beheaded.
You may also want to check ourHappy Birthday wishes for her!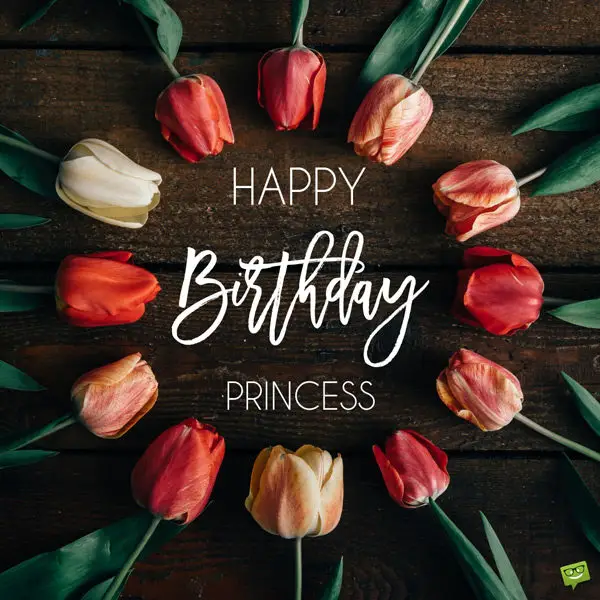 No matter how dreary life may get, when I look at you, dear daughter, I you I know there is hope. Have a festive day, princess.
In the olden times. we would use the town crier to announce the birthday of a princess, but I guess today Instagram will have to do!
I can't wait to blow out the candle, cut the cake and feed it to my little princess on her first birthday!
I did not make you into the princess that you are. Rather having a daughter like you has always made me feel like a king.
I love you so much that if it were possible, even your birthday cake would be made of gold.
The day you were born was like all my sins had been forgiven. And life has been full of nothing but bliss ever since.
Going back in time to erase my mistakes would be fantastic, but in reality I would rather just love you here in the present.
I know this may be an expensive birthday gift, but regality must be recognized!
Today I realize the manifestation of all of the hard work I put into raising you. Thank you for growing into such a lovely young lady!
Whether you believe it or not, this day means more to me than it even means to you!
My greatest wish for your life is that you never forget just how special you truly are.
Today I commemorate the greatest piece of handiwork I have ever had the privilege of contributing to!
Meghan Markle said she couldn't make it to my princess's birthday this time, but next year she's sure to come around!
You are the most-perfect human being I have ever beheld. Not even Grace Kelly, the iconic Princess of Monaco, was blessed with the beauty you possess.
Even if I forgot my own birthday, I could never ever forget that of my beautiful princess. May my sincerest love reach you on this distinguished day, my sweet princess.
I have been enchanted with a spell to do all within my power to make this the most-spectacular birthday my little princess has ever experienced.
Although I have not been with you every year, rest assured that I never forgot about your precious birthday.
Thank you for adding extra meaning to my life. May such a beautiful person have an equally fitting birthday celebration.
Happy birthday, my beloved princess! May you one day grow up to preside over a glorious kingdom with many adoring subjects!
Today marks the anniversary of the greatest day in the history of this family.
May today kick-start the beginning of a glorious chapter in the epic life of our adored princess.
I know it may be wrong to put you on a pedestal, but I am just so proud of the woman you have grown up to become.
Let the trumpet sound! Today is the birthday of my most-wonderful niece!
I never knew my own sister was a queen until she gave birth to a princess as beautiful as you.
The reason you have grown into such a lovely princess is because you have royal DNA! Never forget that!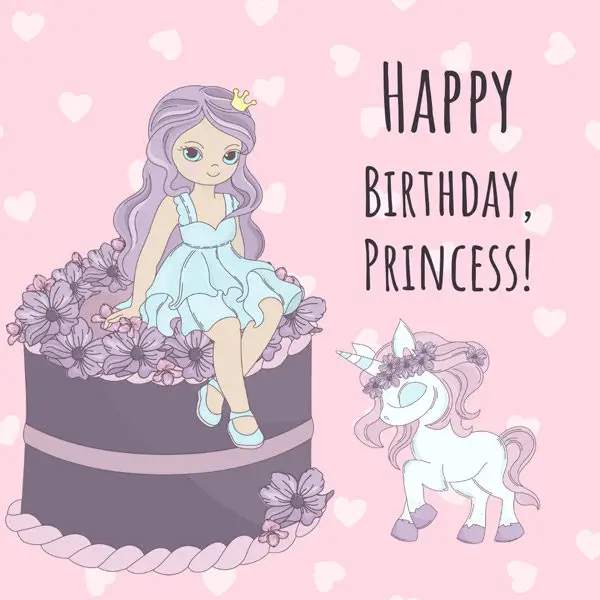 I have assembled the finest bakers in the land to enable me to present my beautiful princess with this wonderful birthday cake.
Today I am blessed to recite the tale of the legendary day my princess was born.
This is always a challenging time of the year for me, when I have to figure out which birthday gift is befitting for an outstanding princess like you.
Today we're breaking out the cake, the pizza, the fireworks, the doll babies – the whole shebang!
Of course we're having a Disney-themed party. After all, we are celebrating the birthday of a princess!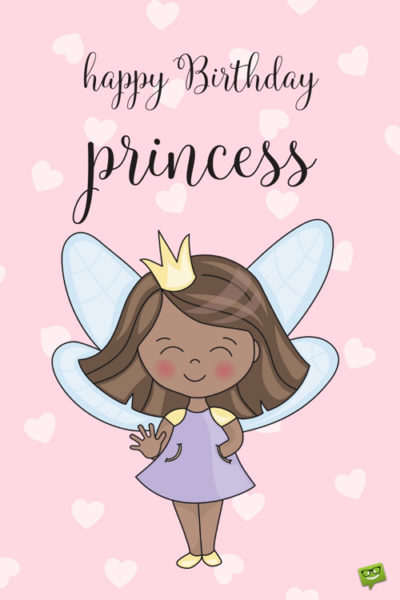 You may also like:
I Love You With All My Heart | 90 Love Messages for Her
Love Quotes for Valentine's Day for Her and for Him