Every photographer knows the magic of capturing a fleeting moment, turning it timeless with just a click! And just like that, isn't a birthday the perfect snapshot of life's journey? Whether it's the radiant golden hours or the mysterious low lights, each year adds a new filter to the story of life.
If you have a lens lover celebrating another spin around the sun, you're about to delight them with wishes as heartfelt as their favorite candid shot. Step into our gallery of birthday wishes for photographers, tailored just for those who see the world through a unique viewfinder.
Ready to make their special day develop into an unforgettable memory? Let's zoom in!
Table of Contents
Funny Wishes to Focus on Your Photographer Friend's Sense of Humor
Here are some funny birthday wishes guaranteed to make your photographer friend click with laughter on their big day.
Happy Birthday! May your day be more lit than your studio lights!
Happy B'day! If aging had a filter, I bet you'd still look 21… and slightly sepia.
Happy Birthday! If you were a photo, I'd double-tap that. ❤️
Cheers to the only person who makes people smile without cracking a joke. Happy B'day!
Hope your birthday is picture-perfect, just like those selfies you never post!
Another year older, but your photos still need no filter. Happy Birthday, #NoEditNeeded!
Age is just a number, like f/1.8 or f/16. It's all about perspective!
Happy Birthday! Remember, age just adds depth of field to your story.
Blow out those candles! Maybe later we can work on reducing that lens flare.
Hope your birthday has the right balance… unlike your white balance settings last week! ????
Happy B'day! Remember, in the photography world, vintage is always in style!
Here's to you: capturing moments and hearts! Maybe capture some cake today too?
Growing older but your photo edits are still fire! Stay snap-happy, birthday star!
Birthdays are like burst mode: They come around quickly, but make sure you enjoy every frame!
To the best photographer I know: May your photos stay sharp, and your parties blurred!
Another year closer to being that old camera nobody knows how to use. Party on!
If birthdays were photos, yours would be… well, let's say 'artsy' (a.k.a. a bit blurry from all the fun).
Happy Birthday! If cake had a histogram, yours would be off the charts yummy!
Another spin around the sun and still looking flash-tastic! Let's make this the year of epic snapventures!
Stay cool, photographer! May your frames always be filled with joy and jest!
Best birthday vibes to the one who finds stories in stillness. Cheers!
Perfect shots, perfect day! Sending the best wishes your way.
Whether they're a family member or just a friend who takes cool pictures, let's keep the shutter on laughter for the greatest photographer we know! After all, they deserve more than just a snapshot of fun!
Short Messages to Wish Your Favorite Photographer a Happy Birthday
For the amazing photographer in your circle: Dive into these short and funny birthday wishes for a snap-tastic surprise! Here's to a superb birthday celebration!
Focus on fun, age is just a blur!
Snap, flash, wish! Happy B'day!
Golden hours & golden years. Shine on! ✨
Another year? Adjust the aperture, let joy in!
Capture joy, one candle at a time!
Stay snappy! Age is just a crop factor.
Life's your canvas. Paint it with pixels!
Your lens might focus on the world, but today, our focus is all on you!
Shine brighter than overexposed shots!
Frame this day. It's all about you!
Blur the bad. Zoom into happiness!
ISO: Infinite Smiles & Optimism. HBD!
Life's a burst mode. Enjoy every snap! Wishing you a very happy birthday!
Shutter the doubts. Flash your dreams!
Eyes on the prize. Today, that's cake!
Develop dreams, even in low light!
Cheers to vintage vibes & vibrant visions! Wishing you a beautiful birthday.
You're the caption to every good vibe today!
Shoot for the stars. Today and always!
Live large, in full frame & color! Have an awesome birthday!
From selfie moments to self-growth, cheers!
Guess it's time to zoom into another awesome year! Warmest birthday wishes!
Happy Birthday! Life's too short for bad vibes and blurred photos!
Keep calm, snap on, and remember: cake calories don't count on birthdays! Heartiest birthday greetings to a fantastic photographer!
Your shots leave us awestruck every. single. time. Today, let's snap the happiest you!
Dude, very big fan over here! Your shots? Next-level. Your birthday? Let's make it legendary!
For everyone looking to surprise their dear photographer, these concise wishes are your go-to! Whether it's on a birthday card or a quick text message, make sure they feel the love and the snap-tastic vibes. Here's to capturing the joy of their special day!
If you liked these funny wishes for photographers, you might also like our Huge List of 180 Funny Birthday Messages and Wishes.
Wishing a Photographer Happy Birthday in the Most Inspiring Way
Wishing a photographer happy birthday requires a touch of creativity and brilliance. Dive into wishes that match their endless inspiration. For someone always taking pictures, capturing life's essence with a unique perspective, the right card filled with uplifting words can make their day even brighter. Let's inspire them as much as they inspire us!
Your photos make memories live way past the moment. Keep the shutter love alive!
Here's to another year of amazing photos and even more amazing adventures!
To the master of capturing precious moments, may your day be as iconic as your shots!
Wishing success and endless golden hours to the coolest photographer I know.
Find beauty, find joy, find new adventures. Happiest of birthdays!
Snap the joy, focus on the fun, and let's roll into your best year yet!
Endless inspiration, breathtaking images – just another day in the life of an excellent photographer like you!
With every click, you light up the world. Here's to even brighter moments ahead!
Unique talent? Check. Extraordinary works? Double-check. You're the rockstar of photography!
Dear friend, your lens captures magic; today, may all that magic come back to you tenfold!
Dear friend, you make the world picture-perfect. Today's mission? Celebrate YOU!
Special talent alert! Your lens and vision are the dynamic duo we didn't know we needed. Shine on!
Ordinary moments become pure magic through your eyes. You're the real MVP of memories!
To the one who finds the art in every corner: Best photos today, best memories forever!
Keep taking pictures that make our jaws drop. Happy B'day to the Picasso of pixels!
Your breathtaking images? A testament to a vision like no other. Cheers to you and many more 'clicktastic' years!
Find more Inspirational Birthday Wishes, here!
Heart Touching Birthday Wishes for Photographers to Write in a Card
Photographers, with their unique vision, turn precious moments into timeless treasures. As they focus on birthday cakes and life's highlights, why not pick the perfect card from our collection? Dive into these heart-touching wishes, ensuring they have a very happy birthday filled with heartfelt sentiments!
Your pictures continue to blow minds and win hearts. Here's to endless awe-inspiring clicks!
Seeing the world through your unique lens is a treat. Today, let's focus on all things sweet & neat!
Your shots? Next level! Your birthday? Let's make it the same!
Hoping your day's as vibrant as your edits.
Behind every epic pic is an even more epic photographer. Here's to the best day for the best snapper!
Best birthday wishes to the one who finds beauty in every corner!
Happy moments, best photos! Dive into your best year yet!
Cool photographer alert! Dive into a day as snazzy as your edits!
May you capture moments today that'll be lifetime memories tomorrow. HBD!
Keep taking pictures, keep making magic. Here's to the best moments ahead!
Your lens, your vision, your day! Wishing a photographer the happiest birthday!
Best wishes to the person behind the best pictures I've ever seen!
Best photographer + Best birthday = An epic day ahead!
May your birthday effect be as radiant as your edits. You deserve a day as bright as your artistic vision!
Check out our collection of Short Birthday Wishes and Messages if you enjoy this article.
Two-Word Messages To Wish A Photographer Happy Birthday
When it comes to wishing a wonderful photographer a happy birthday, sometimes less is more. These two-word happy birthday wishes are perfect for capturing life's precious moments, whether you're looking for that ideal Instagram caption or a succinct sentiment for a card. Let the simplicity speak volumes!
Snap Day!
Focus Celebrations!
Picture Perfect!
Click Celebrate!
Shutter Cheers!
Lens Love!
Capture Joy!
Flash Fun!
Zoomed Birthday!
Pixel Party!
Frame Fest!
Edit Elation!
Birthday Brightness!
Snap Spectacular!
Aperture Awe!
Lens Laughter!
Flash Fiesta!
Click Cheers!
Pose Party!
Exposure Excitement!
Whether you're shouting out to a professional photographer or just a super snap-happy friend, sending the right vibes on their big day is a must. With our collection of cards at the store, you're not just wishing – you're gifting a piece of art for their special day! Dive in and pick the perfect one to match these rad happy birthday wishes for photographers. Here's to a picture-perfect, wonderful birthday celebration for them!
Pin it to Save it for later!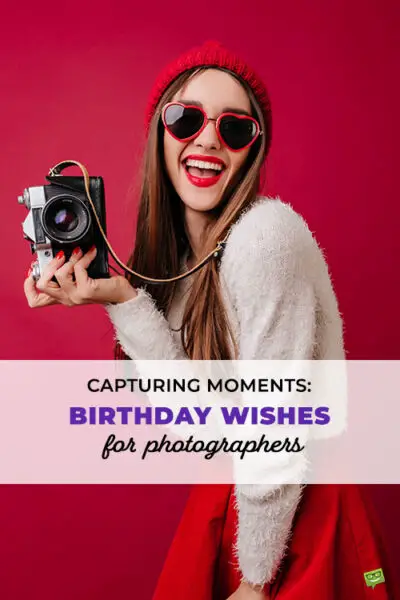 Related: 80 Classy Professional Birthday Wishes: Stand Out!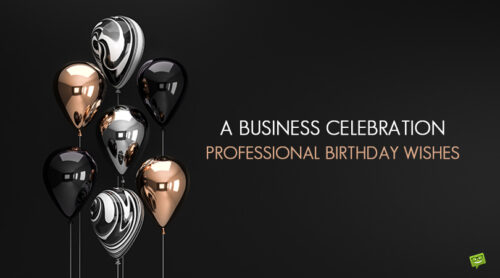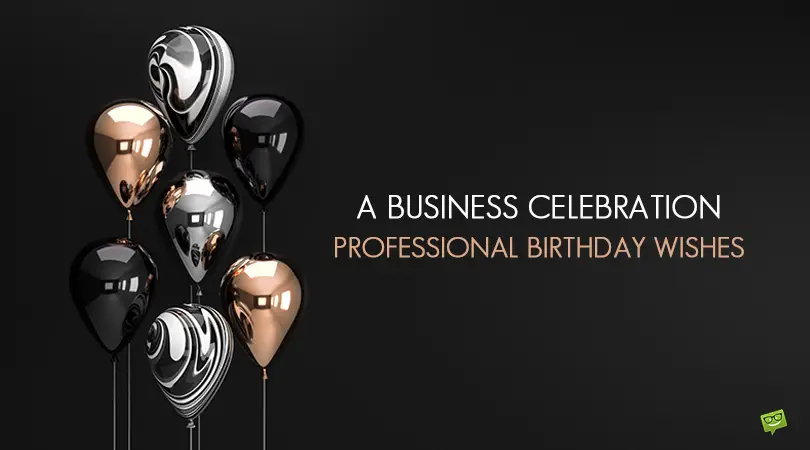 You May Also Like:
The Joy is in the Journey: 40 Birthday Wishes for Travelers
60 Heartfelt Birthday Wishes for Teachers