Whisking up a birthday message for a chef isn't as easy as pie. After all, how do you cook up the perfect words for the ones who serve love on a plate? Fret not! We've simmered down the essence of appreciation and garnished it with gratitude to present to you a delightful collection of messages, quotes, and birthday wishes for chefs, those culinary maestros. Let's dive into a feast of words that are sure to satisfy even the most discerning of palates!
Table of Contents
Plate Up: Funny Birthday Wishes for Chefs
Wishing a very happy and fun-filled birthday to all the chefs out there! Dive into our playful wishes and look forward to a year bursting with exciting new recipes and laughter!
You're not aging, you're marinating!
A fantastic birthday to the chef who might just make onions cry instead!
A toast to you on your special day! And by toast, I mean perfectly golden-brown, and not a second overdone!
Best chef in town? More like the galaxy! May the forks be with you.
May your day be so joyful that even your taste buds do the cha-cha!
May your day be as spicy as your chili and as sweet as your desserts!
Whisking you a batter-tastic birthday!
Not all heroes wear capes; some wear aprons! Happy birthday, chef!
Hoping your birthday is as 'rare' and 'well-done' as you are!
Happy Birthday! If your age was a spice, it'd be vintage pepper!
Your age: The last secret ingredient!
Your birthday: The one day we'll accept a burnt cake because… age?
Gordon Ramsay might yell on a regular day, but even he'd say 'Well done' today! Happy Birthday!
They say too many cooks spoil the broth, but too many candles?
Chef, Happy Birthday! If anyone can make aging look appetizing, it's you!
May your birthday celebrations simmer in joy, roast in love, and fry in fun!
Birthday wishes sautéed in love, just for you!
Happy Birthday to the Chef: Wishes of Inspiration and Flavor
Seeking the perfect blend of inspiration and flavor for your chef's special day? Dive into these handpicked messages, ideal for gracing the heart of any birthday card.
With each year, a new recipe for success. Keep cooking dreams!
Age adds flavor, experience adds depth. Cook on, Chef!
Your dishes delight, your passion inspires. Happy birthday to the chef we admire!
Your dishes speak volumes; your years, a library of inspiration. Happy birthday, chef!
To the chef who turns meals into memories: The best is yet to be plated.
In every dish, a story; in every year, a chapter. Keep creating. Happy birthday!
Flavors evolve, as do we. Embrace every new layer.
Cooking with heart, aging with grace. Here's to many more!
To a chef who creates magic: May age only refine your enchantment. Happy Birthday, chef!
Every dish, a canvas; every year, a masterpiece. Continue to inspire.
Seasoned with experience, simmered in wisdom. Happy birthday to the chef who's unmatched!
Happy Birthday to the Chef who adds a pinch of joy to every dish!
Related: 40 Wine-inspired Birthday Wishes: Cheers to Another Year!
Cute Chef Birthday Whisks
Delicious food and heartfelt moments, all wrapped up for the special 'birthday to the chef'! Dive into our sweet culinary creations crafted just for this occasion.
Happiest Bday to the one who makes our taste buds dance with joy!
A sprinkle of joy, a dash of laughter, and a whole lot of love. Your birthday recipe!
May your year be filled with as many twists as your spaghetti, and topped with joy like parmesan on a risotto!
Happy Birthday to my favorite person behind the stove and in front of the cake!
Chef, on your special day, I hope you're served the happiness you serve others.
If you're what 'overcooked' looks like, then we all want in. Cheers to another year!
Onions aren't the only thing bringing tears today. Laugh it up, Chef!
Age before beauty? In your case, age IS the beauty… especially when baked!
Birthday Rule: The cake calories never count, especially when you're the chef!
Final course of today? A heaped serving of love (with extra frosting)! Happy birthday, dear chef!
You've mastered the art of cooking, but how's that recipe for eternal youth coming along?
Happy Bday! Here's to another year of culinary masterpieces and scrumptious dishes!
May your year pop with delicious surprises, like popcorn… but, you know, with more truffle oil!
Warmest wishes to the chef whose dishes never fail to warm our hearts.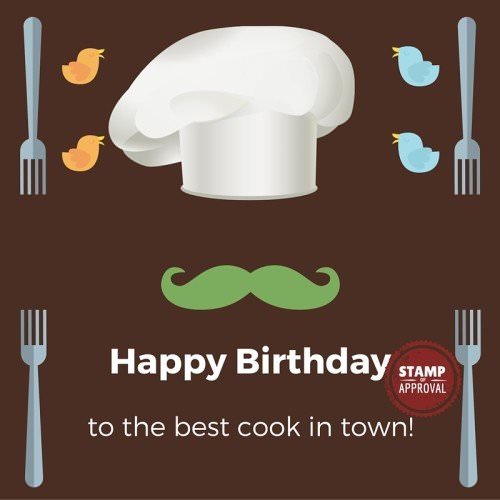 Quick Bites: Short Chef Birthday Wishes
For a wonderful birthday that makes the taste buds tingle, here are short and zesty wishes for every chef's special day!
Happy Birthday to the Chef with the golden touch!
Chef, Happy Birthday! If life's a cake, you're the cherry on top!
Birthday wishes to my favorite chef! Keep cooking up storms and delightful feasts.
Happy Birthday! May your culinary adventures be as spicy as you are!
Hoping all your wishes rise beautifully, just like your perfect soufflés.
Lettuce celebrate you today! Happy birthday, chef!
To the best chef, may your day be saucier than a Bolognese!
Happy birthday to the one who cooks up the best food – and the best times!
Cheers to the most talented chef: Your dishes dazzle more than disco lights!
Best chef? That's you! Best cake? Better be yours!
Warm wishes for the chef who warms our souls with every dish.
Happy birthday to my favorite person with a whisk!
Wishing a very happy and flavor-filled day to the chef-extraordinaire!
Stirring up special birthday wishes just for our favorite culinary wizard!
Wishing you a birthday filled with spicy moments and sweet memories!
A grand celebration for the chef who combines passion with pinches and dashes!
Related: Inspirational Birthday Quotes : 80 Messages to Motivate and Celebrate
Cooking Up Affection: Birthday Wishes for the Chef from the Crew
In every kitchen, there's a chef whose culinary skills leave us in awe. Explore our curated birthday wishes, perfect for highlighting their brilliance. Wishing them a wonderful year ahead filled with culinary masterpieces!"
A very happy birthday to the chef whose food sometimes makes me want to move into the restaurant!
Your cooking career? Skyrocketing! Your singing career? Let's stick to cooking.
A very happy birthday to the chef who probably counts in tablespoons and teaspoons instead of years!
Happy Birthday to the culinary genius who probably sees the world in flavors instead of colors!
Happy Birthday, Cook! Remember: Age is just a number… or in your case, a secret ingredient!
Life with you is like a never-ending episode of a culinary adventure show. Cheers to more episodes this year!
Happy Birthday, Master Chef! May your life recipes always have the right balance of sugar, spice, and everything nice!
The best food and the wildest parties, all because you're the chef in charge!
Hoping your year is sprinkled with delicious moments, zesty adventures, and syrupy memories!
For the rockstar who makes my taste buds feel like they're at a sold-out concert – Encore and Happy Birthday!
Here's to another year of mouthwatering delights and zero kitchen fires!
As we wrap up our delightful journey through birthday wishes, it's essential to present them in a way that resonates. Remember, a chef understands presentation's value, and our store offers quite a few beautiful cards tailored for these culinary aficionados. Whether you're looking to sprinkle some humor, drizzle inspiration, or garnish with love, we have the perfect card to ensure your wishes are served just right. Here's to wishing the phenomenal chefs in our lives a memorable and joy-filled birthday!
Like it? Pin it to save it for later!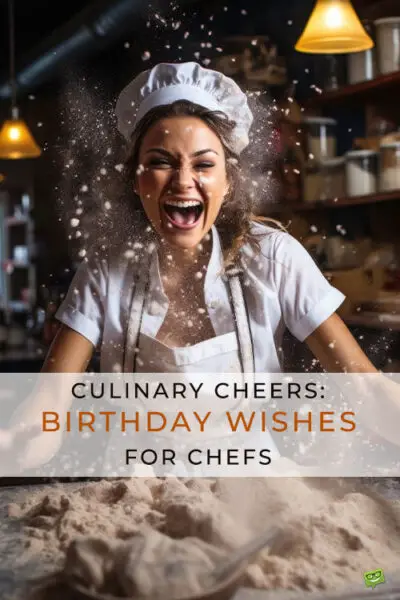 Related: 80 Classy Professional Birthday Wishes: Stand Out!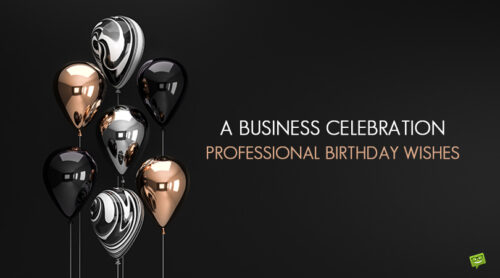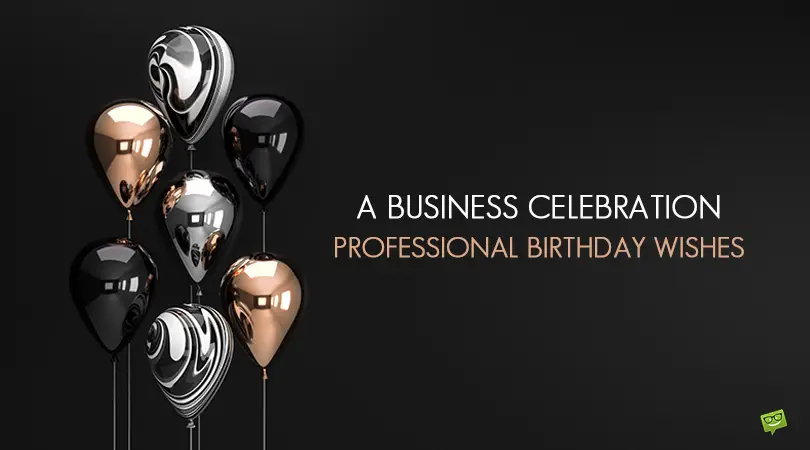 You may also like:
35 Birthday Wishes for Icons and Role Models
Your LOL Message! 130+ Funny Birthday Wishes for a Friend
A Lifetime in the Spotlight : Happy Birthday, You're a Diva!