Looking for a unique and thoughtful way to celebrate your loved ones' birthdays? Why settle for a plain "Happy Birthday" message when you can add some poetic flair to your wishes? A birthday poem is more than just a thoughtful gesture. It's a way to show that you put in the time and effort to make their day extra special. These poems carry inspiration and meaning that can be treasured for years to come. With the right words, a birthday poem can be just as memorable as the birthday celebration itself!
So, why not take the extra step and add some poetry to your birthday wishes this year? Your loved ones will be grateful for the effort and thought you put into their special day. Explore our selection of birthday poems and find one that perfectly captures the essence of your loved one. It's the perfect way to make their day extra special!
Happy Birthday Poems For All
A Birthday Poem Wishing a Year of Happiness, Adventure, and Fulfillment
On your special day, I send a wish,
For a year that's filled with pure bliss,
May happiness overflow in all you do,
And all your dreams come to fruition too.
May your heart be filled with pure joy,
And your life be like a new toy,
Each day a new adventure to unfold,
As you journey into a future that's untold.
May you make memories to last a lifetime,
And moments that will forever shine,
May your soul be nourished, your spirit be light,
As you spread your wings and take flight.
So here's to you, my dear,
On this day, and throughout the year,
May you live life to the fullest, and be true,
And may all your dreams and wishes come true.
A Poem To Wish Love and Peace on Their Birthday
May your birthday be filled with love,
Pure and true as the stars above,
May your heart be filled with peace,
And may all your worries cease.
On this special day, let your soul be light,
And let your spirit soar to new heights,
May your heart overflow with love,
And your mind be at peace, like a dove.
Wish Health and Joy With This Birthday Poem
Wishing you a birthday full of health and joy,
May every moment be a memory you'll forever enjoy,
May you dance with abandon, and laugh with glee,
And find life's simple pleasures that set your spirit free.
May the sun shine bright and the world be kind,
May peace and love be easy to find,
May your heart be filled with happiness and light,
And may your future be forever bright.
So blow out your candles and make a wish or two,
May your life be filled with blessings, both old and new,
May the year ahead be everything you hope it to be,
And may it bring you joy, health, and pure harmony.
Brevity is the Soul of Wit: Short and Sweet Birthday Poems
Short Birthday Poem Wishing Happiness
May your birthday be a day of joy,
Filled with happiness that nothing can destroy,
May laughter echo throughout the day,
And memories be made that never fade away.
Express Gratitude For Their Presence With a Miniature Birthday Poem
On this day of celebration, I send,
My heartfelt thanks and gratitude my friend,
For all the joy and kindness that you bring,
May your birthday be as wonderful as spring.
Happy Birthday and Thank You For Your Friendship
On this special day, my dear friend,
I send my love and wishes without end,
May your year be filled with endless cheer,
And our friendship continue to bloom and dear.
Rhyming Birthday Wishes
Roses are Red, Violets are Blue
Roses are red, violets are blue,
On your birthday, I'm thinking of you,
May your day be filled with love and light,
And may your future be forever bright.
May Your Year Ahead Be Full of Motivation
Wishing you a birthday full of hope and inspiration,
May your year ahead be full of motivation,
To pursue your passions, and follow your heart,
And to make the most of every new start.
May All Your Dreams Come True
Happy birthday to my dear,
May you be blessed with another year,
Filled with love, laughter, and adventure too,
And may all your dreams come true!
Happy Birthday To One Who Inspires so Many
Happy birthday to one who inspires so many,
May your life be forever filled with plenty,
Of love, joy, and all things bright,
And may your dreams take flight.
Related: Inspirational Birthday Quotes : 80+ Messages to Motivate and Celebrate
Funny Birthday Poems
Happy Birthday, You Old Timer
Happy birthday, you old timer,
Another year, you're not getting finer,
But don't worry, there's no need to groan,
We'll party all night, like it's the twilight zone!
You're Like Vintage Wine, Only Better
Another birthday, another wrinkle,
But don't despair, it's not a crinkle,
You're like a vintage wine, only better,
Aged to perfection, like a favorite sweater.
Let's Party Like it's 1999
Happy birthday, partner in crime,
Let's party like it's 1999,
May your year be filled with fun and cheer,
And your hangovers disappear!
Birthday Poems To Write in a Card
Let's Light the Candles
Let's light the candles, bring out the cake,
And all the balloons for your birthday's sake,
May your day be filled with joy and delight,
And your year be full of love and everything bright.
Happy Birthday to You Dear
Happy birthday to you, dear,
May sunny days always be near,
May your smiles never fade away,
And blessings fill your every day!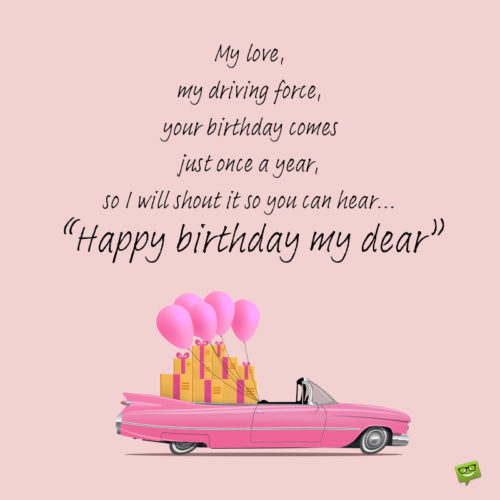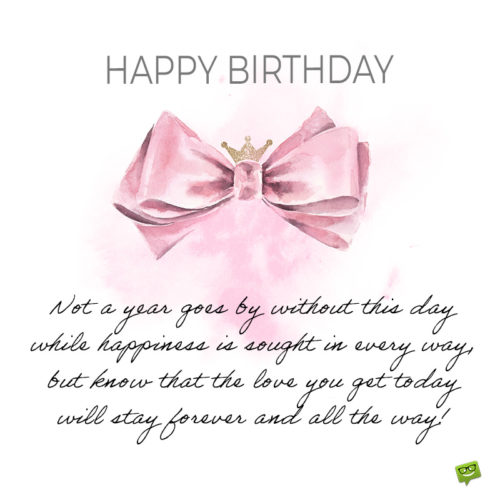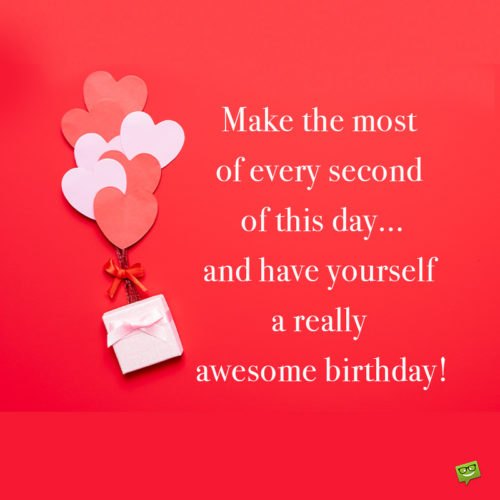 You may also like:
Romantic and Heartfelt: Birthday Poems for Your Boyfriend
200 of the Best Birthday Messages to Make Someone's Day Special
My Most Precious Feelings | 110+ Unique Romantic Birthday Wishes for my Lover