Hey there, party people! Have you ever imagined what it would be like to celebrate your birthday with a superstar? I mean, who hasn't daydreamed about blowing out candles alongside their favorite celebrity crush or sharing a slice of cake with a Hollywood A-lister? Well, get ready to turn those starry dreams into reality because in this blog post, we're diving headfirst into the glittering world of celebrity birthdays. Whether you're a die-hard fan or just someone who occasionally fangirls (or fanboys) over the latest celeb gossip, we've got you covered with the ultimate list of 30 birthday wishes fit for the biggest names in the biz. So grab your shades, strike a pose, and let's get starstruck together as we explore the perfect birthday greetings for your favorite icons!
From iconic actors and chart-topping musicians to the hottest influencers and athletes, we've compiled a list of birthday wishes that'll make you feel like you're right there, celebrating with your favorite star. So, buckle up, because it's time to sprinkle some stardust and spread the birthday love to the famous faces that make our hearts skip a beat. Get ready to dish out those birthday wishes like the true superstar enthusiast you are! ✨
Table of Contents
10 Sparkling Birthday Wishes for a Celebrity
Celebrities often play significant roles in the lives of their fans, and these wishes aim to reflect the depth of that connection.
Starstruck Admiration
"Happy Birthday to the star who has illuminated my world with talent and charisma. May your year shine as brightly as you've made mine!"
Constant Inspiration
"On your special day, I just wanted to thank you for being a constant source of inspiration. Happy Birthday to the artist who touched my soul!"
Unwavering Support
"Another year of being the biggest fan of the most amazing person! Happy Birthday! Here's to more years of unwavering support and admiration."
Impactful Presence
"Your artistry has shaped so many moments in my life. Wishing you a birthday that's as impactful and meaningful as you've been to me."
Genuine Gratitude
"Happy Birthday! The world is a better place with your talent in it. Thank you for every song, movie, or performance that became a part of my life's soundtrack."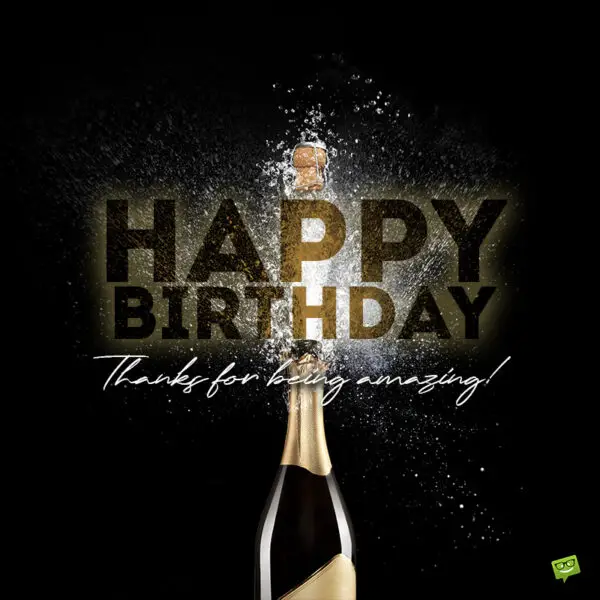 Dreams and Wishes
"May all the love you've given to the world through your work come back to you tenfold on your birthday. Dream big and keep shining!"
Beyond the Screen/Stage
"While the world knows you for your talent, I admire you for your heart, dedication, and authenticity. Happy Birthday to my favorite celebrity and role model!"
Boundless Joy
"Happy Birthday! May your day be filled with as much joy as you've brought to all your fans, including me."
Forever a Fan
"Here's to celebrating the person who has given so much to the world through their craft. Happy Birthday! Know that I'll be cheering you on, today and always."
Shining Legacy
"Every year, you add more to your legacy, touching lives in ways you might not even realize. Here's to another year of brilliance. Happy Birthday!"
Happy Birthday Wishes for your Favorite Celebrity Actor
These wishes should capture a fan's admiration and appreciation for their favorite actor's work and accomplishments.
May your day be filled with as much joy as you've brought to the screens! Happy Birthday!
From one of your biggest fans: Wishing you all the success and happiness in the world. Enjoy your special day!
Every performance, every role, you've been an inspiration. Happy Birthday and thank you for all the unforgettable moments.
To the star who never fails to impress, Happy Birthday! Can't wait to see what magic you bring us this year.
On this special day, I hope you feel all the love and admiration from fans like me. Happy Birthday!
Wishing you another year of fantastic roles, memorable moments, and personal happiness. Enjoy your day!
Your talent has always been a beacon for those of us who love film. Here's to another year of brilliance. Happy Birthday!
For every character you've brought to life and every emotion you've made us feel – thank you. Have a fantastic birthday!
Here's to the actor who can make us laugh, cry, and everything in between. May your birthday be as versatile and wonderful as your roles!
Celebrating you today and always. Thank you for sharing your gift with the world. Happy Birthday!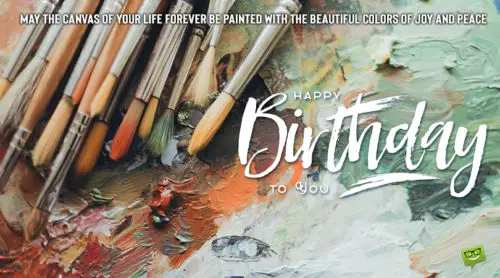 Related: Art, Baby! 40+ Happy Birthday Wishes for Artists
Celebrity Birthday Captions for the Singer/Songwriter you Like and Follow
Here's a blend of appreciation and modern expressions for a fan to convey birthday wishes to their favorite singer/songwriter. The language and emojis are influenced by current internet culture, aiming to resonate with younger audiences and fans who connect with modern artists.
"Happy B-day! Your tunes have been the soundtrack to my best and worst days. Keep dropping those bops!"
"Ayyyy, it's the legend's birthday! Thank you for putting words to the feels I couldn't describe."
"Cheers to the voice that's gotten me through countless late nights and early mornings. Party hard today, you've earned it!"
"Slide into another year with the same fire and passion that you bring to your tracks. HBD!"
"It's your day! Hope it's as lit as your lyrics. Bless up and enjoy!"
"Dropping you some birthday love! ❤️ Your music's been my vibe check for the longest time. Keep the hits coming!"
"HBD to the genius behind my fave jams! Every song feels like you've read my mind. Celebrate in style!"
"Yo, it's your day! Wishing you as much joy as your music brings to my soul. Stay iconic!"
"Hey rockstar, hope your birthday's as dope as your beats. Mad love and respect!"
"Taking a moment to send love to the artist who never misses a beat. Hope your birthday is as rad as your tracks!"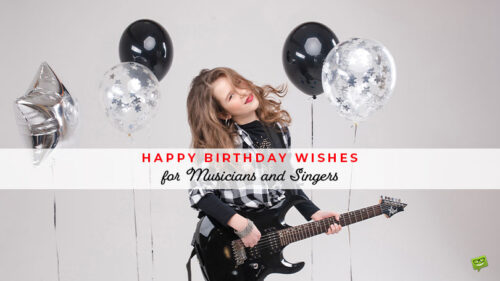 5 Celebrity Birthday Posts that Shook the Internet
When celebrities want to celebrate, everyone will find out and join. Here are 5 times that celebrity posts about birthdays made an impression.
1. Justin Timberlake, March 2020
Happy Birthday to the LOVE of my life… A new adventure every day and a treasure to me. I can't wait to share many more of these with you. Thanks for putting up with me when I smell funky after a round of golf or, when I smell funky in general. You are the mostest of the mostest, my love! I adore you.
HUZ
2. Jessica Alba, January 2018
My babe @cash_warren #happybirthday -2004 we fell in love on a movie set and spent the last 14 years creating a beautiful life together. 2018 we are falling in love w our 3rd baby. You are the calm and voice of reason, always keeping things in perspective and seeing the beauty and light in every circumstance. I love you more than words could explain and I'm so proud to be your partner in life.
3. Ryan Reynolds, August 2017
Happy Birthday to my amazing wife.
4. Kris Jenner, October 2017
Happy birthday to my beauty @kimkardashian
Happy birthday to my beauty @kimkardashian!! ❤❤ pic.twitter.com/c81kHYPhKJ

— Kris Jenner (@KrisJenner) October 21, 2017
5. Victoria Beckham, May 2023
Happy Birthday @DavidBeckham we love you sooooo much xxxxx The most amazing husband and incredible daddy. You are our everything @BrooklynPeltzBeckham @RomeoBeckham @CruzBeckham #HarperSeven xx
Like it? Pin it to save it for later!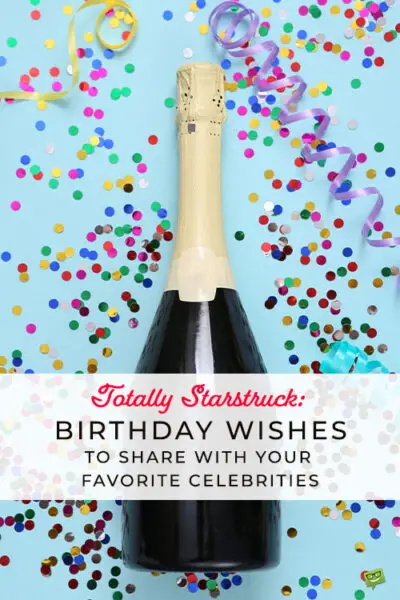 You may also like:
35 Birthday Wishes for Icons and Role Models
A Lifetime in the Spotlight : Happy Birthday, You're a Diva!