Do you want to send a heartfelt birthday message to that favorite public figure or role model of yours but can't seem to find the right words to do that? Well, as luck would have it, on this page, we have wishes galore that would aid in solving your problem of coming up with nice and lovely messages to wish a happy birthday to not only your favorites celebrity, but also to that inspirational figure whom you personally know.
Check out the vast compilation of wishes below, and you'll surely come across a number of them that will capture your interest and attention.
Birthday Wishes from Fans to a Rock Music Icon
Your presence has been one of the greatest gifts to rock music. Your music played and still plays a phenomenal role in the world's musical history. May God bless you beyond the comprehension of any human being.
The power of your music touches my heart like none other, and that is a feeling that no amount of wealth in this world can ever buy.
Your musical genius is one the world has never seen and will never see! You are a true icon. I hope your Big Day is as phenomenal as your music!
Today is a great time to let you know that your music has changed my life in an unbelievable way. From the deepest core of my heart, I say thank you for every single song you have gifted this world with.
I consider myself your most dedicated fan in the entire world because I see God's face in every work of yours! I will take to my grave your music! Happy birthday, my idol and hero.
Happy birthday to rock icon of all time. To me, you are an extraordinary artist whose life is a work of art. God bless you!
There will be no rock music without you because you are the very epitome of rock music!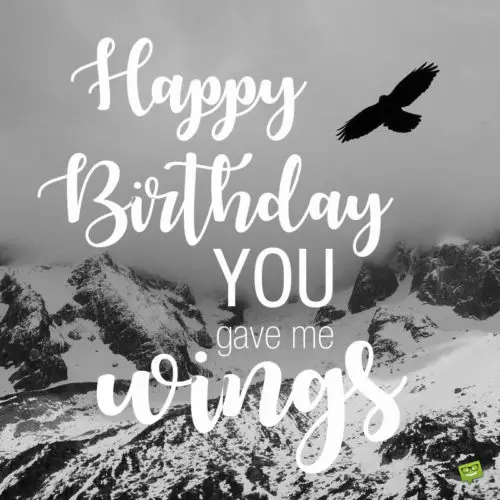 Birthday Wishes from a Fan to a Pop Music Icon
Not only has your music had an extraordinarily positive influence in my life, but also in the lives of multitudes the world over!  In my heart, you shall forever be one of the greatest pop music icons of all time.
Thank you for keeping music alive. I hope your birthday is as wonderful as your music is to me.
You are a legendary music icon who deserves nothing but a legendary birthday celebration.
Today I tried compiling a list of the truly great rock musicians of this generation. After over an hour, I stared at my paper and there was only one name on it – your name!
You are an incredible musician with one of the greatest voices of all time. Pop music, as we know it today, would have been nothing without you!
You are hands down one of the most important pop icons of our time. Happy birthday!
Birthday Messages from a Fan to a Dance Music Icon
You are indeed a giant in dance music. Thank you for making this genre of music what it is today! Wishing you the best in all your future musical endeavors.
 You came in and filled the huge void in the electronic dance music industry with your amazing recordings. You indeed are a true legend. On this special day created just for you, I wish God will bless your heart with the joy your music blesses our hearts with.
You are an artist many serious artists cut their teeth on. Thank you for inspiring us with your unrivaled talents!
On your birthday, I thank God so much for your life and for packing so much talent into you. May your world always have sunny days.
Today, I join millions of fans all over the world to wish you a fabulous birthday. You are a truly remarkable artist whose name deserves to be inscribed in gold. I will forever be proud to call myself your fan!
You have no idea the multitudes of lives you touch on a daily basis with your music. You are a musician blessed with extraordinary talent. Your charisma is extraordinary and your talent is phenomenal, and I'm so glad God gifted you to us on this day.
You are a simply wonderful musician. Although multitudes try copying your, there'll never be anyone like you.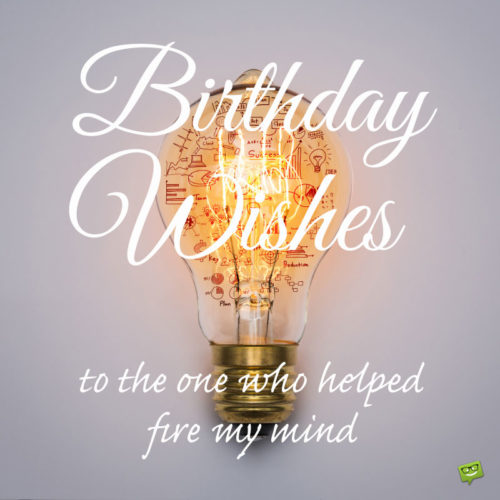 Birthday Greetings for Someone You Know Personally and Admire Professionally
You might be another year older today, but you are still that phenomenal person who I have oceans of respect and admiration for. May you forever keep chalking larger than life accomplishments.
I am fortunate to know someone as extraordinary as you. Your imprint on me and the world will last forever.
You are a man/woman for whom I have the greatest respect and admiration. May you forever keep making astounding strides in life. Have a great one!
I greatly admire your work ethic and ambition. Your success bears testament that life doesn't bless you with what you wish for, but rather what you work for.
Birthday Wishes from a Fan to a Role Model in Art
All hail you today as you turn a new age! You have achieved so much in your life through your work. What a legacy you are creating!
You are a priceless gift to Art and Culture, and you shall never be surpassed by your peers.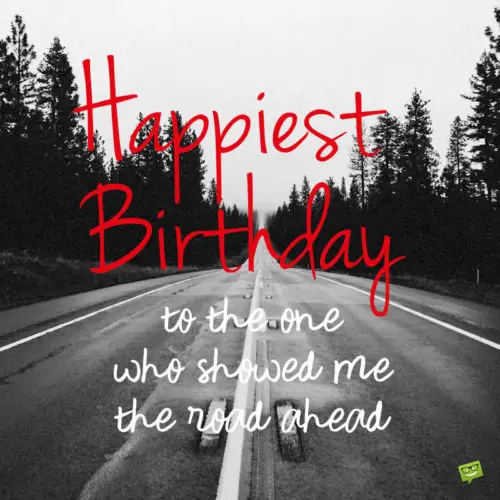 On this day, so many years ago, you arrived safely on planet Earth and blessed the world of art with your presence.
Your works not only resonate with me, but they also bring me to new heights. Every painting of yours is an excellent masterpiece. It touches the heart and soul in such an indescribable manner.
Thank you for producing paintings that are not only extraordinarily beautiful, but also have the ability to stir the soul.
What sets you apart from other artists is that you create magnificent works of art that become more and more beautiful as the years go by.
Not only are you an extraordinary artist, but you are also a legend. Your works are the light of my life.
Birthday Messages from an Admirer to an Icon in Science
You are a monumental blessing to the world of science. I shall take my admiration for you and my respect for your works to my grave.
You are one of the most important scientists to ever walk the surface of this earth. What a priceless gift your accomplishments have been to mankind! On your birthday, I wish you even more outstanding successes in life.
Science was blessed with one of its most outstanding sons/daughters on this day. Thanks to the important contributions of great scientific minds like yours, science has made many magnificent strides.
The most heartfelt wishes to one of the most significant figures in science on his/her birthday!
You may also like:
200 of the Best Birthday Messages to Make Someone's Day Special
Birthday Wishes According to People's Professions
Professionally Yours : Happy Birthday Wishes for my Boss