Being stronger and more fit is a goal that most of us would like to attain. People who care particularly about their body and the health benefits of practicing are our favorite fitness freaks, never to be forgotten on their special days.
Here are some super cool birthday wishes you can give to those who exemplify and lead us down the road to strength and good health.
Birthday Wishes for Your Gym Coach
Remind your trainer just how grateful you are for all their help with these friendly well-wishes.
If anyone knows how hard you've been working, it's me. Thanks for putting up with all my excitement and complaining! Best wishes on your day today.
You're the main reason I enjoy looking in the mirror again. I can't give you that feeling in return, but I can wish you the happiest birthday and help you celebrate in style.
No one is as motivating, demanding, attentive, loud, and energetic as you are. You're everything wrapped up in one fit bow, and I'm honored you took the time to help me become a better me. It's only right that I celebrate you on your day.
It's that time of the year! We can finally take this relationship to the next level by stepping outside of the gym and stepping into the party.
Who would have thought that all the sweat and tears (mainly mine) would lead us to such a tight friendship? I thank you every day, but I want to tell you just how grateful I am to have you in my life on this special day in particular. Thank you and Happy Birthday.
You're always motivating and celebrating others, but today is the day we celebrate you. So, let us do the inspirational and encouraging speeches for once, okay? Best wishes on your special day.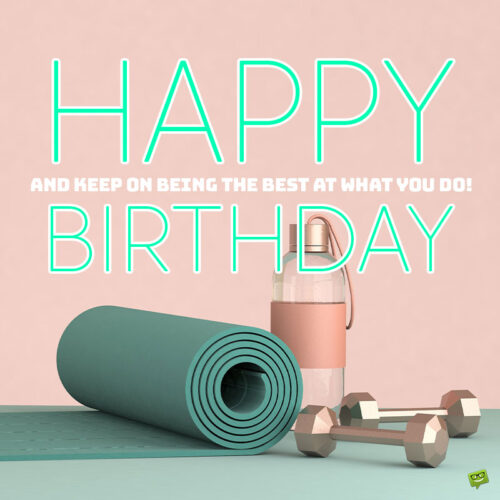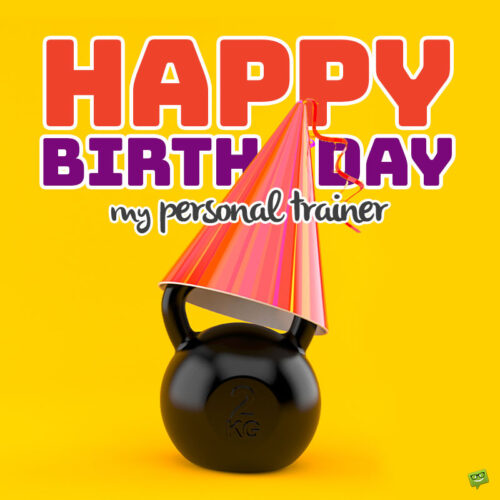 Birthday Wishes for a Gym Buddy
They aren't just your gym buddy, but your friend as well, and these messages should remind them of that.
I know it's tough to pull you away from the gym, but don't forget to cut yourself some slack today. It's all about celebrating life, and you've done more than enough hard work to take a break.
Happy Birthday to my partner in crime. I hope we'll continue to tear up the gym together for years to come.
You're the ideal model of greatness mixed in with a large, compassionate heart. I'm truly blessed to call you not just my spotter at the gym, but my friend as well. Hope you have a perfect day!
It's your day today! Don't waste it in the gym even if it's leg day. But I know you won't listen, so try to find time at some point today to celebrate yourself for once. You deserve it, dude.
Remember how miserable it was when we first started hitting the gym together? I remember how you always made me laugh even if we're covered in sweat. So, on your birthday, it's my mission to show you how grateful I am for this friendship.
Can you believe you're another year older? Well, if we were all as healthy and fit as you, we'd all live to be a hundred. So, here's to another hundred, my friend!
If you like this article you may also want to visit our amazing collection with Funny Birthday Messages and Wishes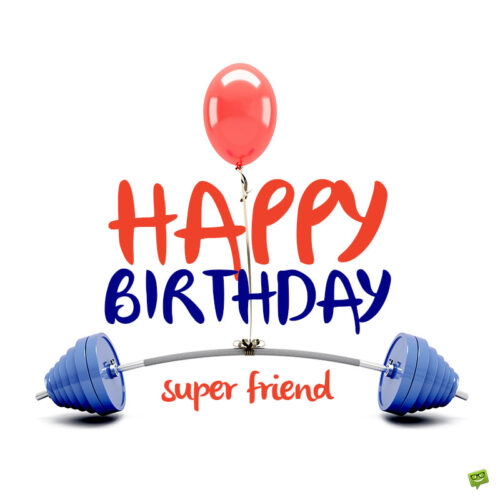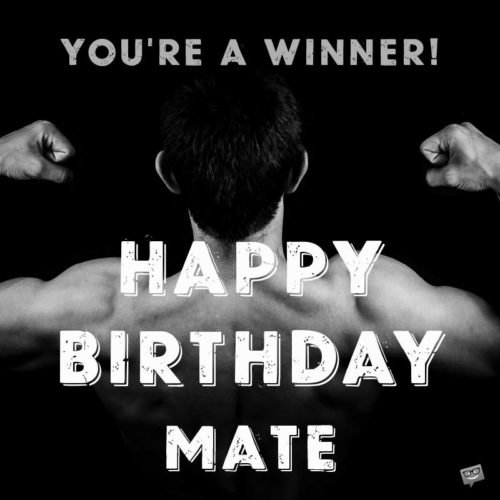 Happy Birthday, Fitness Queen!
For the gym queens in your life, show them your unending support and love on their special day.
You've always been the fittest woman in my eyes, but I've been inspired by watching you grow more into yourself this year. Happy Birthday, and may you continue to be joyful and healthy.
Going to the gym wouldn't be the same without such a wonderful and exciting companion. Since you surprisingly make exercise fun, I'll make sure your birthday celebration is one worth remembering.
To my incredibly fit friend, remember to play just as hard as you work in the gym every week. We all get that special day when we're free to indulge, so take advantage of it.
Watching you in the gym has shown me that you're a wonderful blend of beauty and determination, and I strive to be more like you every day. Thank you for letting me into your life, and I wish you the best celebration on this incredible day.
No one is as fun, cool, sexy, and resolute as you are. Let's take all that energy you pour into the gym and release it in an epic celebration tonight! Enjoy yourself and remember to hydrate.
You might not want to hear this, but today of all days is the time where it's okay to eat some cake. You can always hop right back on the grind tomorrow, so fill your day with a little excitement and enjoy.
Related: 100 Belated Happy Birthday Wishes to Say You're Sorry You Forgot and Wish Them the Best
Birthday Wishes For a Personal Trainer
Happy birthday to the most wonderful personal trainer ever. I hope that life gives you proper credit for all the people you have helped.
Not many people can actually brag of transforming lives like you have. Thank you for being the amazing person that you are.
Happy birthday to the man with the mind of a nerd but the body of a movie star! You rock!
Happy birthday! Thank you for helping me stay competitive in the game of life. You're so exceptional they should name an energy drink after you! I'm so proud to call you my personal trainer.
Thank you for teaching me there's more to life than watching TV and eating pizza. Happy birthday, life changer!
Thank you for the effective inspiration and outstanding guidance, but I honestly don't believe I'll ever be as strong as you. Happy birthday!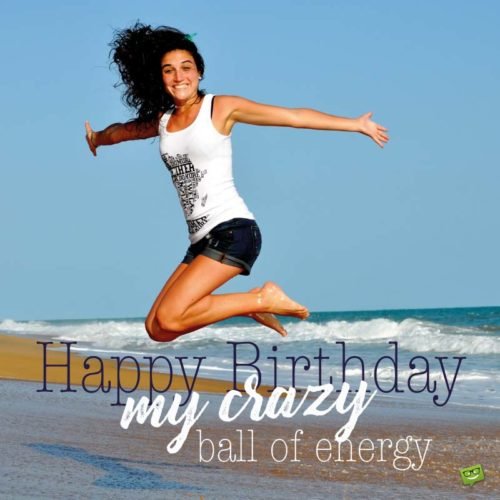 Happy birthday! May God reward you greatly for dedicating your existence to edifying the lives of others!
I've never met anyone as committed to their craft as you are. You inspire me greatly.
I never thought you'd be more than a trainer, but now you've also become one of my best friends. Happy birthday! May the blessings you receive on this special day be beyond measure.
If you like this article don't forget to also visit our awesome collection with Birthday Month Quotes and Memes
Birthday Wishes For a Pilates Trainer
Happy birthday. May life grant you many decades more, and I know under your tutelage I'll be right there with you!
I sincerely thank you for helping me get back in shape. I know I couldn't have done it without you.
Happy birthday to the best instructor I've ever had. May you achieve perfect balance in life.
Thank you for taking the time to extend the longevity of my life, and I know as a reward, yours will be lengthened as well.
Thank you for not letting me give up all those times I wanted to quit. Happy birthday to the best trainer life could have sent me.
I know that with a trainer like you I'm also going to enjoy a long, healthy life!
Happy birthday, and may the years of your life go round like a magic circle. Have a day laden with fun and blessings.
Many people notice your greatness on the outside, but only a few of us know how special you are at the core. Happy birthday, and keep on being the best at what you do!
You may also like:
The Best Birthday Messages to Make Someone's Day Special
Birthday Wishes for Teachers, Professors and Instructors