Are you looking for very meaningful and charming birthday messages to send to a special person you know on social media but whom you are yet to meet in real life?
If that is your aim, then it gives us much pleasure to warmly welcome you to this page which is filled to the brim with exceptionally cool birthday messages for that wonderful person that you met online and whom you have become very close to. Make their Big Day more memorable and interesting by sending them any of the well crafted wishes below.
Birthday Messages for a Girl on Social Media
God must have spent a little more time in creating you because you are so wonderful. I hope you have a beautiful birthday, my dear. I love you.
No matter how frustrating my day gets, a simple "Hi" from you has the power to make everything heavenly. Thank you for constantly filling my heart with so much gladness and love. Happy birthday.
You are so far away from me, and I know I might never get the opportunity to hug you and tell you how much you mean to me. But do know that you always live in my heart and I love and care so much about you. Happy birthday.
My dearest one, may your birthday be as beautiful as you make my world. We might have not yet physically met, but I know deep down in my heart that you are the one for me, and nothing will ever change that. Happy birthday, dear.
Although we are yet to meet for the first time, I can confidently say that you are the best thing to have ever happened to my life. Happy birthday.
As you celebrate your birthday today, I am sending you oceans of kisses and hugs from miles away. May you have a truly fabulous and beautiful day. Love you.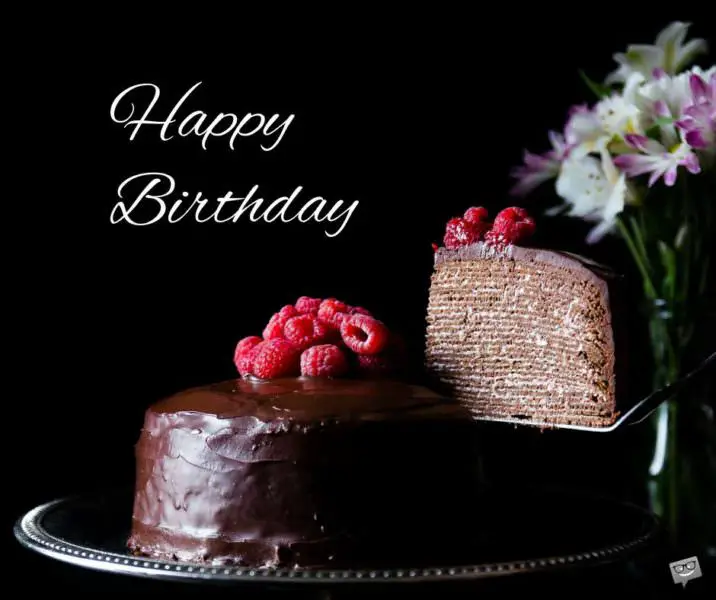 Birthday Messages for a Boy on Social Media
Whenever I feel down, a message from you is all I need to get back up. Happy birthday, sweetheart.
You put happiness in my life, and I love you so much for that. I really can't wait to meet you. Have a wonderful
You captured my heart from the moment you said "hi". I thank God for making us inseparable even though we are miles apart. Happy birthday, my love.
It started with a "Hi", I never thought for a second that it would get to the point where you would become the reason my world is never devoid of sunshine. May we always be the sunshine in each other's worlds. Happy birthday.
Having you in my life is nothing short of a blessing. I couldn't ask for anything more in life except for the opportunity of meeting you and being with you. Happy birthday.
Today being a very special day in your life, I just want to let you know that you are one of the most important people in my life right now. You brighten my day with your love and care. Happy Birthday, sweetheart.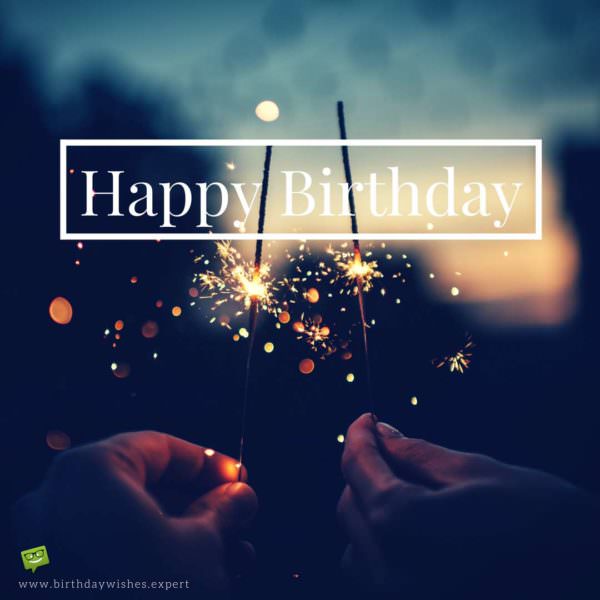 Birthday Messages for a Woman on Social Media
I am so glad fate brought such a phenomenal person like you into my life. We might be miles apart, but you'll always reside in my mind and heart because I love you. Happy birthday, and stay blessed.
I never knew that fairytale romances existed in real life until you became a part of my life. You are extremely sweet, caring, loving and understanding, and I could never ask for a better person to share my life with. Happy birthday.
My day becomes brighter and my heart suddenly fills with gladness whenever i receive a message from you. I want to spend all of my life with you. Happy birthday.
If I had one wish, I would wish for the miles between us to disappear so I can hold you in my hands, look you in the eyes, and tell you how much you mean to me. Happy birthday.
Not until you came into my life I never believed it was possible to love and care for someone you have never met. May we never stop putting happiness into each other's hearts. Love you.
As we celebrate this special day of your life, I just want you to know that I will never break your heart, so please don't you ever go away. I love you so much. Enjoy your day.
My life is wonderful simply because I have someone as special and loving as you in it. I promise to love you for as long as the world keeps turning around. Happy birthday.
The day you gave your love to me was the day my heart knew true happiness for the first time. Thank you so much for gifting me such priceless gift. Happy birthday.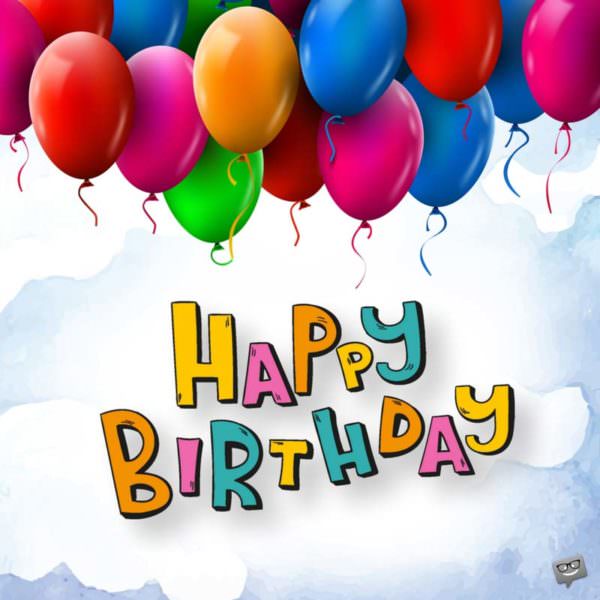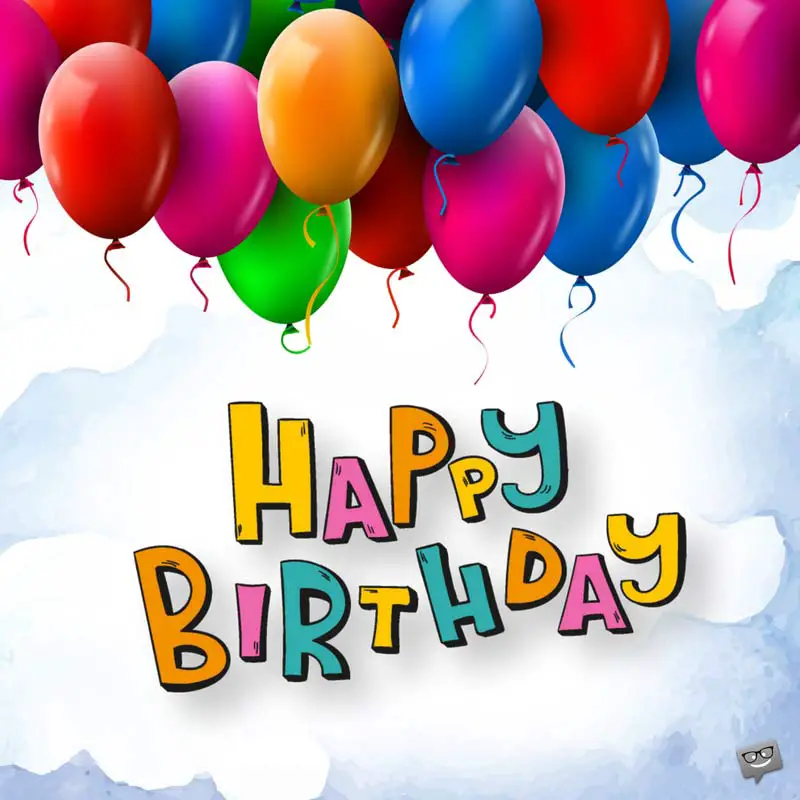 Birthday Wishes for a Man on Social Media
Happy birthday, my dear. You are such a loving and supportive man, and I love you so much for that. I hope you have a blast on this remarkable day.
Meeting you online was a blessing. I am so glad you and I went on to become more than friends. I cherish our relationship more than anything in this world. Happy birthday, my dear.
I never believed in internet relationships until the very day I met you. Thank you for being such a phenomenal person in my life. I love you so much.
A million words are never enough to tell you how much you mean to me. You are all I live for, my darling. Happy birthday.
Wishing the sweetest person I have ever known a super duper happy birthday. Babe, because of you, this life of mine has a new meaning to me. Thank you for bringing so much color, happiness and positivity into my life.
I know that this our beautiful love affair will never come to an end because my heart tells me that it shall love you eternally. Happy birthday.
As you celebrate your Big Day, do know that I can't wait until the day that I finally get to meet you, hug you and kiss you. I love you, babe. Enjoy every bit of your birthday.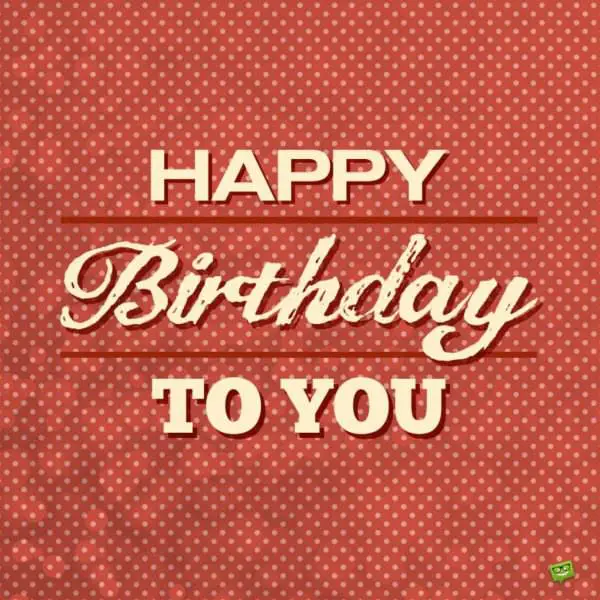 Birthday Wishes for an Online Friend

It's not common to find someone who's like a kindred spirit only by reading their posts. Happy Birthday!
Treasures are hard to find. I really hope that we can become the best of friends. May the Heavens pour showers of blessings upon your life. Happy birthday.
Thank you for always making me smile whenever life makes me blue. Special and smart people like you are hard to find, which is why I would be lucky to have a friend like you in my life. Happy birthday.
Judging from our common interests and mutual friends, we should definitely grab a coffee in 3D, too. Have a brilliantly happy birthday.
Chatting with you bring me peace and happiness. If I had a wish, it would be to be friends with you until the end of time. Happy birthday.
You seem like a very nice, loving and caring person. It would be a delight to have someone like you as a friend. Happy birthday. May all your dreams, hopes and wishes materialize in your lifetime, and I hope we meet soon.
A very happy birthday to a very wonderful soul. May your life be filled with love, dreams come true and happiness.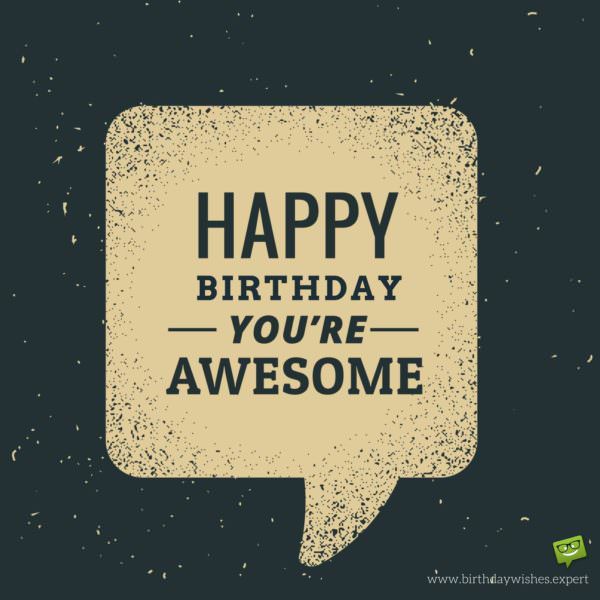 You may also like:
100 Birthday Quotes | Happy Birthday, My Friend!
#MySpecialDay | 199 Birthday Instagram Captions