There are times you need a lot of words in order to express your feelings towards a birthday celebrant you care about; then, there are times you'd like to say it fast. Our collection of short birthday wishes is here to help you say "Happy Birthday" without making your greeting too long and tiring.
We have also included some tips to help you write simple birthday wishes yourself, as well as a collection of fresh and simple birthday messages you might want to use as is.
2-Word Birthday Wishes
Sometimes, two words are more than enough to send as a birthday wish. These phrases are short, just like a wink of an eye. 😉
Happy Birthday
Heartfelt Wishes
Happy Returns!
Destination: Happiness
Best Wishes
Have Fun
Enjoy Life
Incoming Hugs
Celebrate YOU!
Birth Blessings
Smoochiest Kisses!
Heartwarming Wishes
Many Blessings
Happy Celebrations
Joyful Surprises
Cheerful Happiness
Heartfelt Gratitude
Wishing Well
Special Day!
Abundant Joys
Warmest Greetings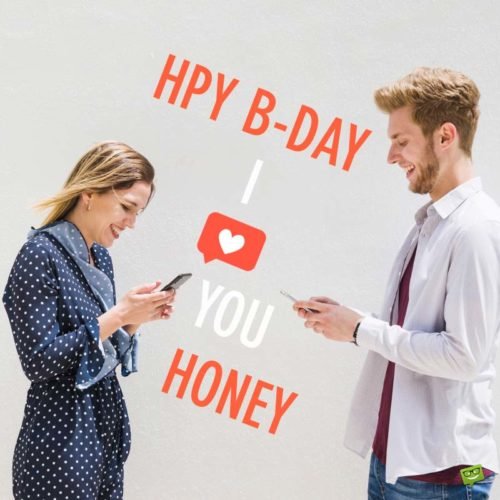 3-Word Birthday Wishes
How many short birthday wishes can you fit in a Pre-Elon Musk Twitter message? Send them these happy birthday wishes and help them have a great birthday.
All Good Wishes
Have Fun Times
Happiest of Birthdays
Celebrate your Day
Warm Fond Memories
Love you Lots!
Birthday Suit on!
Have A Nice Day
All The Best
Wishing Joyful Times
Have a Marvelous Day
Best Birthday Wishes
Special Joys Ahead
Live Longer Life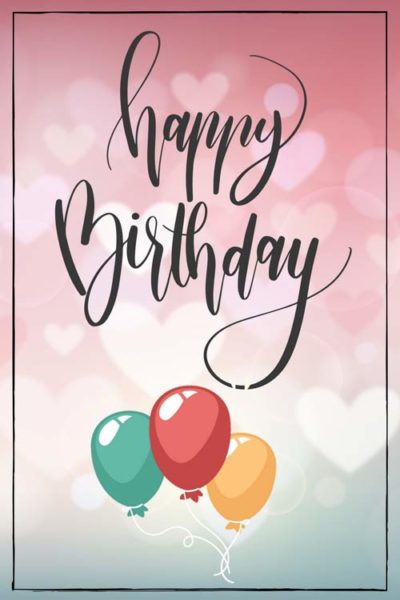 Sweet and Short Happy Birthday Wishes and Messages
Instead of taking the long way to wishing well on their birthday, you might want to keep it short.
Another year older, another year more admired, my dear friend!
On your special day I wish you nothing but the very best! May all your dreams and wishes come true.
Happy birthday dear, may your day be filled with lots of sweet memories and a delicious cake!
Wishing you a wonderful day and all the best wishes on your birthday!
Sending heartfelt birthday wishes to you on this special day of yours.
All the happiness and joy to you on this day! May all your birthday dreams come true!
Celebrate this precious moment of life with a big smile! Happy birthday to someone special!
Sending love from afar on this friend's birthday. May it be full of great moments and warm memories!
On your special day, I'm sending you my best wishes and lots of love in a birthday card.
Best wishes for the happiest birthday to you! Have an amazing day and may all your dreams come true!
Wishing you a wonderful year full of joy, love, and laughter on this special occasion.
Sending best wishes and lots of love on your birthday! God bless you with all the best things in life.
May your life be filled with lots of success and prosperity! All the best wishes on your birthday!
Here's wishing you a special day that is filled with great moments, laughter, and warm memories! Happy Birthday!
Wishing you all the happiness in the world on this day and every day! Happiest Birthday!
Sending special wishes and lots of love on this special day. May you have a wonderful year ahead!
Wishing you a wonderful friend, an amazing day and all the best for your future! Happy Birthday!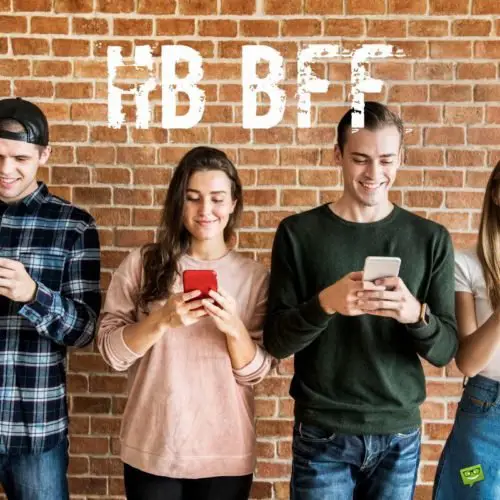 5 Tips to Help You Write Simple Birthday Wishes
These tips should help you craft meaningful birthday wishes for your friends and loved ones. Writing from the heart is sure to make the birthday boy or girl feel extra special. Have fun!
1. Start with a greeting
Begin your birthday wish by addressing the celebrant with something simple and warm, like "Happy Birthday!" or "Wishing you a wonderful day!"
2. Express your well wishes
Let the person know that you are thinking of them on their special day by conveying good vibes, such as saying something like "I hope this is your best birthday yet!" or "May all your wishes come true today!"
Take the opportunity to recall a moment that you shared with the person and express how much it meant to you, such as "I'll never forget that hilarious birthday party from last year!" or "Remember when we took that road trip together? It was so much fun!"
4. Compliment the celebrant
Everyone enjoys being appreciated, so share something you admire about them to make their day extra special. For example, "You always know how to cheer me up when I'm feeling down; I hope you have a truly wonderful birthday!" or "You are such an amazing person, inside and out. Have a fabulous birthday!"
5. End with an expression of love
Let the celebrant know how much they mean to you by saying something like "You are so loved! Wishing you loads of joy on your special day" or "I hope your birthday is full of love and happiness!"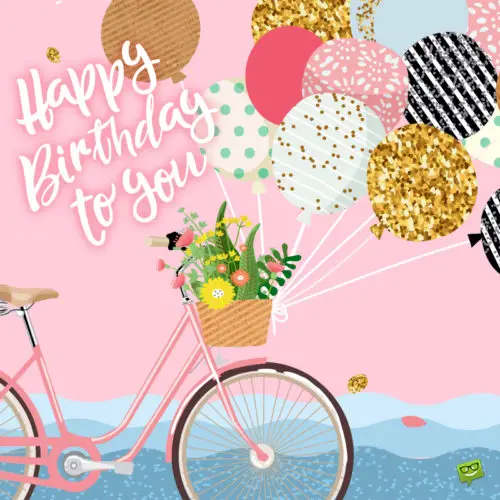 Simple Birthday Wishes for a Perfect Birthday Message
These simple birthday wishes are much more impactful than we might think. Share them with a dear friend or any other wonderful person to wish them a fun filled birthday.
Wishing you a wonderful birthday filled with joy and happiness!
Sending my warmest wishes for a very happy birthday.
Hoping all your wishes come true this year. Have a very Happy Birthday!
May today be the happiest day of your life!
Have a wonderful birthday and an even more wonderful year ahead!
Wishing you an amazing birthday full of love and laughter.
Best wishes to my dearest friend on their special day.
Here's to another year of making wonderful memories together.
Is your birthday suit ready? Wishing you a day filled with joy, love and laughter!
Have the most wonderful birthday today and always.
May each moment of your special day be as wonderful as you are.
Sending lots of hugs and kisses for your birthday!
Wishing you an extra special birthday full of all the things you love.
May this birthday be one that is truly full of joy and celebration.
Wishing you a blessed and joyous birthday!
Have an incredible day filled with everything that makes you smile.
Wishing you a very special birthday today, may all your dreams come true and have a wonderful day filled with love, joy and happiness!
Happy belated birthday, I hope you have a fantastic year ahead filled with adventure and success!
Happy birthday to someone amazing, who makes such a joy to be around. You make all the difference in my life.
May your birthday sparkle with lots of birthday glitter and may you have a truly fabulous day!
Wishing you a wonderful birthday, full of fun and may the year ahead bring you many more adventures!
On your special day I want to wish you loads of happy memories for today, tomorrow and forever!
Sending you lots of love on this special day and wishing you an unforgettable birthday experience!
Have an awesome time on your birthday, it's a celebration that only comes once a year so enjoy every moment!
Hoping your big day is full of joy, love and all the things that make you happy!
Wishing you a fantastic birthday full of fun, laughter and delicious birthday cake!
I hope your day is as amazing as you are and that the year ahead brings lots of wonderful blessings!
Here's to an amazing person on their very special day, may your birthday be everything you deserve!
May you have a wonderful birthday and may it be the start of an adventure filled year ahead!
Wishing you loads of success and love on your special day and that you have an incredible birthday celebration!
Happy Birthday dear friend, wishing you all the best and I hope it's a wonderful day filled with joy!
You may also like:
Top 100+ Original and Funny Happy Birthday Memes
250 Cute Birthday Messages to Make Someone's Birthday Special