Having a female best friend is nothing short of a privilege, and the occasion of her birthday provides the perfect opportunity to show her some love.
Below you will find such sweet birthday sentiments that we are so sure will brighten up her already beautiful day!
I wish your mother was around so I could kiss her for having such a beautiful daughter! I wish your father was around so I could shake his hand for having such a beautiful child. Happy birthday.
I celebrate the day you were born because I am thankful to have a female friend like you. Have a wonderful day, dear.
Our relationship is about merrymaking, not lovemaking, and today we are going to celebrate your birthday hard like true homeys!
If I were born a female, I would hope to be one as lovely as you. Thank you for being a friend and making it to another birthday for us to commemorate and enjoy together!
Someone quick – fetch the fatted calf that we may slay it. 'Tis the birthday of my best girl friend in the world!
Today is a day for singing and rejoicing because my friend has lived to see another birthday!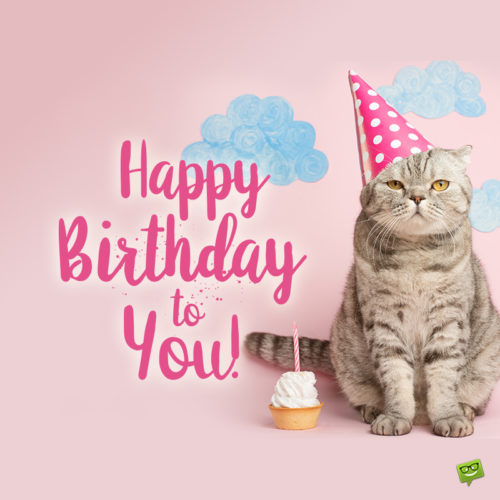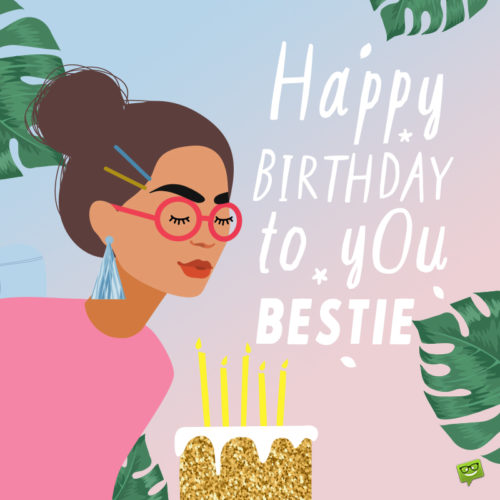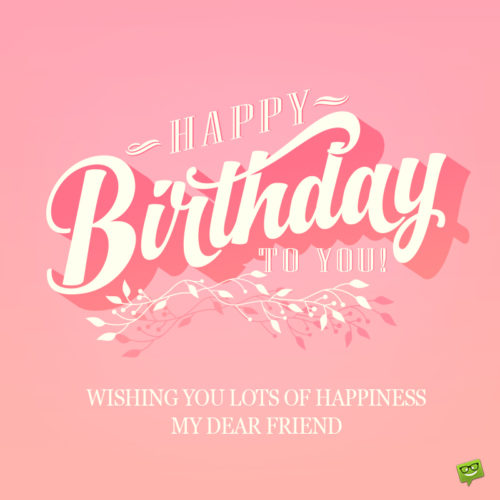 I admire your courage, your resilience – but most of all your beautiful heart! Keep on keeping on for all of us, dear!
Depression is for people who have no hope in life, not for people like you. You have a wonderful future ahead of you, and I am here today to join you in celebrating that fact!
I am juiced up because today is my homey's birthday, and we are going to share lots of laughs and food in honor of her!
I just wanted to take the occasion of your birthday to let you know that I love you – 100 percent platonically, of course!
Thank you God for giving me a female friend that I can trust and rely on, and today I am going to show just how much I appreciate having her in my life!
I may not be able to bling you out the way I want to on your birthday, but that doesn't mean I don't love you. Your friendship is more valuable than a billion dollars to me, darling!
Today, I salute you for being such a lovely human being and a fabulous friend. We need more women in the world like you!
You are like a lioness upon the earth, and this joyous day, I want you to rejoice in that you have at least one true, eternal friend in me!
On your big day, we pay tribute to the sexy, powerful, intelligent, sophisticated woman which is you. Happy birthday, dear, and I hope we are all blessed with many more years of your womanhood!
On this special day, we recognize God for creating you, your parents for conjuring up the perfect mixture to produce a phenomenal woman, and yourself just for being you. Have the most loveliest of lovely days.
The brightness of your essence lights up my life, just as these candles playfully illuminate your birthday cake.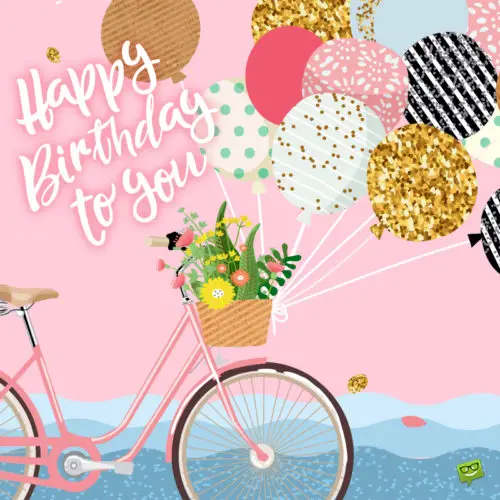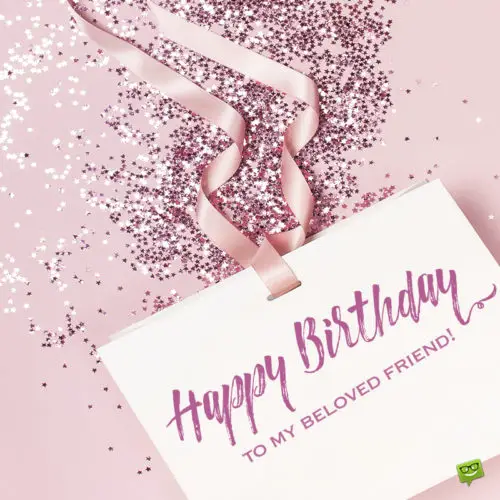 Having a friend like you is such a dear privilege, and I wanted to use today to express that sentiment to the world!
Today is your day, sweetness, and it is my mission to make sure you enjoy it as thoroughly as possible!
Guys who hate girls never had a friend like you. Thank you for showing me the light – that women are beautiful creatures who deserve to be honored on their birthdays!
If you don't smile today, then neither will I. Happy birthday, sweetness!
I feel like taking a big bite out of you just like this cake! May your birthday bring you blessings of love, peace, prosperity and true happiness.
I love you so much, and this is a day that I don't have to be afraid of your boyfriend to say it!
If you keep getting more beautiful with age like you're doing right now, then you're probably going to have a 20 year old boyfriend when you're 80! May your birthday celebration be as beautiful as you.
Today, I want you to just relax, reflect on your life and appreciate it. After all, it is your birthday!
If I can't force you to smile today, then I may as well have stayed in bed. I love you, dear, and thank God for bringing you to a new age in life!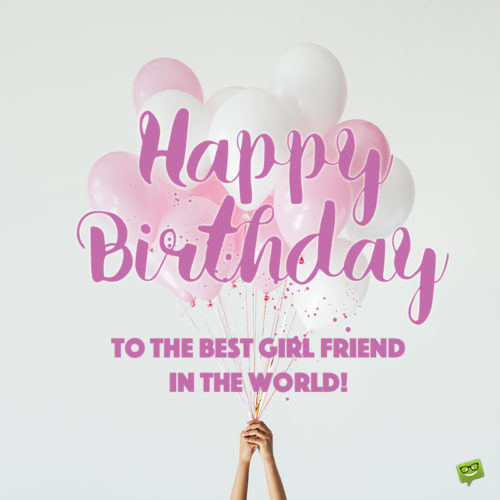 Life has nurtured you to grow into a beautiful woman, and today we acknowledge the loving care it has shown you as well as express our desire that it stays with you forevermore.
Because you are my best friend who means everything to me in this world, I consider your birthday a more important event than my own! Have a glorious day.
Today, we are going to lively up ourselves because it is your birthday!
I never knew a person can be both soft and strong until I met you. I hope you have a wonderful birthday, dear.
Let me forewarn you that this birthday is going to be one of your best ever, so I hope that you are emotionally prepared!
I know that things didn't work out with your boyfriend this past year, but I am going to make you forget all about him on your birthday!
My life is enriched by having a friend like you, and I hope on this milestone birthday of yours, I will be able to properly show you how much you mean to me.
You have graced my life with an irreplaceable womanly presence. May you have a wonderful birthday where everyone shows you the love that you deserve!
You are like a beautiful flower that is still blooming. May you be blessed with many more years of life to live out your full potential!
I hope that this beautiful birthday of yours I am able to infuse you with the same level of exceedingly great joy and appreciation you have brought into my life.
Dear, hoping you have a future fertile with love, success and happiness, and at any juncture where you may stumble, know that I am there for you.
You have made it through another challenging year of your life more beautiful, more confident and more successful. That is the reason why today I feel so privileged to celebrate your birthday!
You may also like:
45+ Birthday Wishes for Female Friends that Count
What Connects Us | Birthday Wishes for All Kinds of Best Friends