Are you looking for very emotional and touching wishes to help you convey your feelings to your loved ones on their anniversaries?  If this is your aim, then you have come to the right place.
The below wishes brimming with powerful sentiments are designed to transform the recipient's birthday from normal to extraordinary. So go ahead and give them an immensely beautiful day worth remembering for years to come – they deserve it!
---
Emotional Birthday Wishes for my Wife
I found the greatest fortune on earth when I found you, my dear! Thank you for being everything I dreamed for in a partner. Have a lovely day.
Sweetheart, I will forever support and lavish you with all the love in my heart because you are the most phenomenal woman in my life. Happy birthday.
My love, you lie at the heart of my happiness, and that is why I'm glad we are together and can spend the rest of our lives waking up next to only each other. May your birthday be as wonderful as your existence is to me.
My whole life revolves around you, my dear. I will go to the ends of the earth just to ensure that happiness never abandons you. Have a truly blissful day. I love you.
I take so many people in my life for granted, but I'm always careful not to take you for granted because you are a truly wonderful woman, whose love I can never leave without. Happy birthday.
Emotional Birthday Greetings for my Husband
My dear, thank you for being a partner in making my life beautiful. There is nothing in my life that I value as much as I value you and your love. Have a glorious anniversary!
Not a day goes by that I don't wake up finding it hard to believe that a wonderful man like you is the man in my life. Thank you for venturing on this incredible adventure with me. Happy birthday.
When I thought all hope was lost, by some miracle, you came into my life and made me the happiest woman on earth. Babe, I can't thank you enough for lubricating my everyday life with your constant support and love. Happy birthday.
Meeting you was definitely the most incredible piece of luck of my life, and that is why you shall forever have the distinction of being the most important person in my life. Happy birthday.
Celebrate this beautiful day of your life knowing that you are the air that I breathe and that I would be worth nothing if it weren't for your presence in my life. Thank you for making me something out of nothing.
Honey, my love for you can be compared to the universe – it will never stop growing. Happy birthday.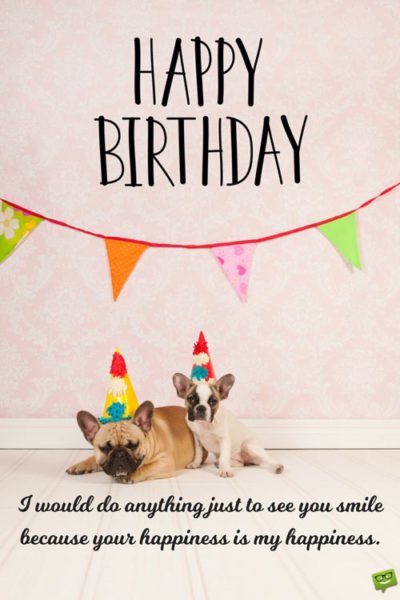 Emotional Birthday Messages for my Son
May your life forever be lavished with happiness, the best of health and great successes. I love you so much, my dear son. Have a fabulous birthday celebration filled to the brim with lots of laughs and oceans of love.
Happy birthday, dearest son! You have been a wonderful child to me all your life, and that is why I consider you the most amazing gift of my life. May boundless happiness and success be yours all the days of your life.
I would climb the highest mountain in the world just to see you smile because your happiness is my happiness. Happy birthday, son.
Emotional Birthday Wishes for my Daughter
The only time I am truly happy is when I see a smile light up your beautiful face. On your anniversary, I pray that your life will be full of beautiful and happy moments. Have a wonderful and heavenly life.
Having a wonderful daughter like you is all I had dreamed of all my life. Sweetheart, you are more precious to me than all the great treasures of the universe. May your birthday bring you nothing but the best possible chance of happiness.
This is the happiest day of my life because it's the day fate gave you to me. Sweetheart, from the bowels of my heart and soul, I just want to say I love you.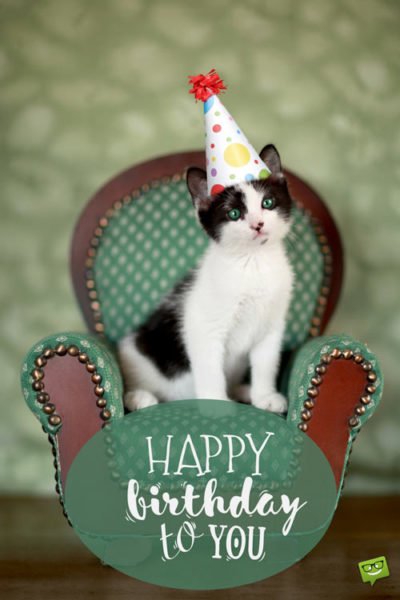 Emotional Birthday Messages for Mom
Mom, you bring out the sun in my life and fill my heart with immeasurable joy. I wish you a fabulous birthday and an existence full of joyful and beautiful periods. God bless you, mom, for being the greatest blessing of my life.
I love you, my sweet mom – you are a phenomenal mother and a true friend. Thank you for always being there for me whenever I am in need of your support. Happy birthday.
Wishing a very sweet birthday to the greatest woman on earth. Mom, your amazing love and care are the building blocks of my happiness today, and for that I owe you a huge debt of gratitude – a debt only God can repay for me.
Sweet Mother, I don't need God's love when I have a mother like you because you give me all the love that exists in the universe. Happy birthday.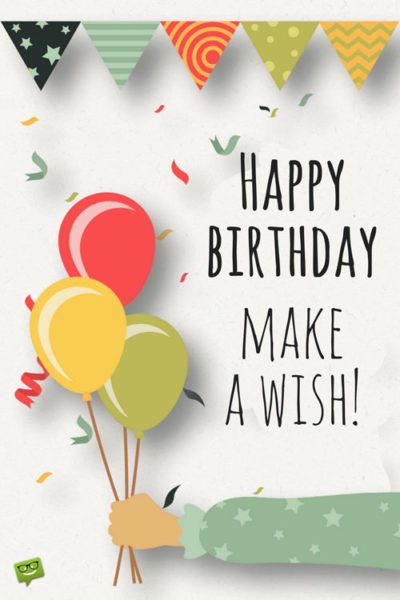 Emotional Birthday Wishes for Dad
Dad, to me, you are the greatest father in the world. Please, never forget that. Thank you for building up my life into the wonderful thing that it is today. Happy birthday.
I'm a great admirer of yours, dad. You are not only my sweet father, but also my one true hero. May your loving heart be filled with happiness that lingers until the end of time. Happy birthday.
Wishing a deliciously happy birthday to a wonderful man, who has a proven track record of being concerned about the happiness of his children. Dad, we are tremendously lucky to have a father like you in our lives.
Emotional Birthday Messages for Grandma
Grandma, while I may not always be by your side, do know that you'll always occupy the most important place in my bosom. I love you, and I hope you have very wonderful birthday today.
Today is the most beautiful day of the entire year because it is the birthday of the world's most glorious grandma. To me, celebrating this special day of your life is one of the greatest pleasures of life. You are truly a wonderful woman, grandma.
Mom, words alone are not powerful enough to express my gratitude to you for all the love you have showered upon me throughout my life. My dearest grandma, I wish you nothing but the choicest of the blessings of heaven as you celebrate this special day.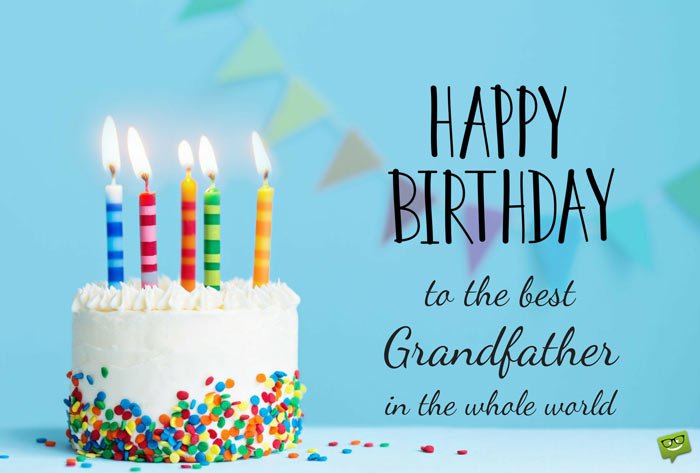 Emotional Birthday Greetings for Grandpa
You are an extremely important part of my life, grandpa, and I love you so much. May God forever bless you with treasures of happiness and good health. Happy birthday.
Grandpa, may you forever be the recipient of the greatest reward of life – true happiness. I wish you a birthday that is as fabulous and glorious as your existence has been to all who love you.
Happy birthday to my amazing grandfather, who I have the greatest love and admiration for. Granddad, I want more than anything in this world to be a good grandson/granddaughter to you because you are no ordinary blessing to me.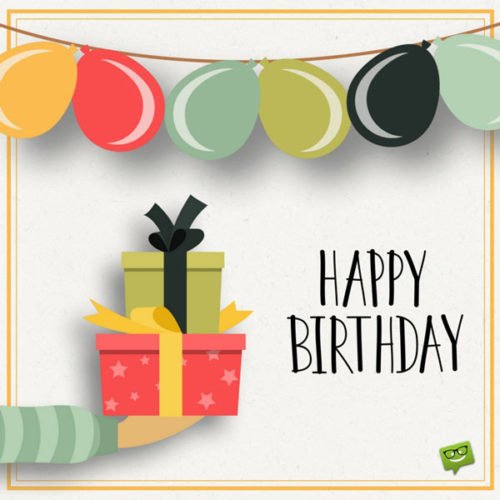 ---
You may also like:
250 Birthday Messages to Make Someone's Birthday Special
Happy Birthday, with Love | Fresh, Cute and Inspirational Wishes