Every birthday is important, especially when the one celebrating their day is someone you love and care about. Telling someone how you truly feel about them can be a challenging task at times. When that person is your son-in-law, you might not know the exact words to say to express your true feelings.
This is the perfect time to show and tell your son-in-law exactly how much you love and care for them. After all, they are now a part of your family! You may even feel as though they are the son you never had. The following birthday wishes have been put together for you to use when you just aren't sure how to express your sentiments. The variety of styles we put together are sure to help you pick the perfect one!
Funny Birthday Wishes for your Son-in-law
When you have a happy-go-lucky relationship with your son-in-law, the following birthday messages will help you express your feelings in a fun way.
Have we ever told you that you aren't good enough for our daughter? That's because it's not true! You're the best, and we want you to have the best possible birthday!
We are so glad that our craziness hasn't chased you far away from us. Have the greatest possible birthday! You deserve to have the best day possible today!
On this special day, you deserve the best of everything. Thankfully, you already have us! Have the best birthday and many more.
We bet you are thrilled to have us as in-laws, right? Why are you smirking so much-we're the greatest! Anyway, best wishes on the anniversary of your birth!
We hope you didn't think you were marrying into a sane, normal family. Because it's too late to get out now! Have an amazing birthday, and thank you for letting us celebrate it with you!
Happy birthday to the best almost-son that I never had to actually have. I'm glad you didn't put me through that type of pain! Just kidding- have an amazing and fabulous day!
Check out our collection of  Funny Birthday Messages and Wishes if you enjoy this article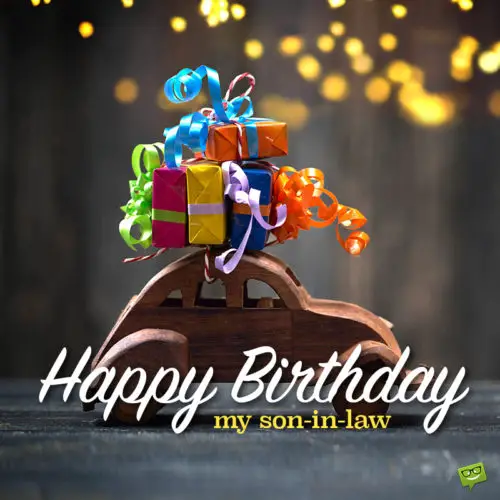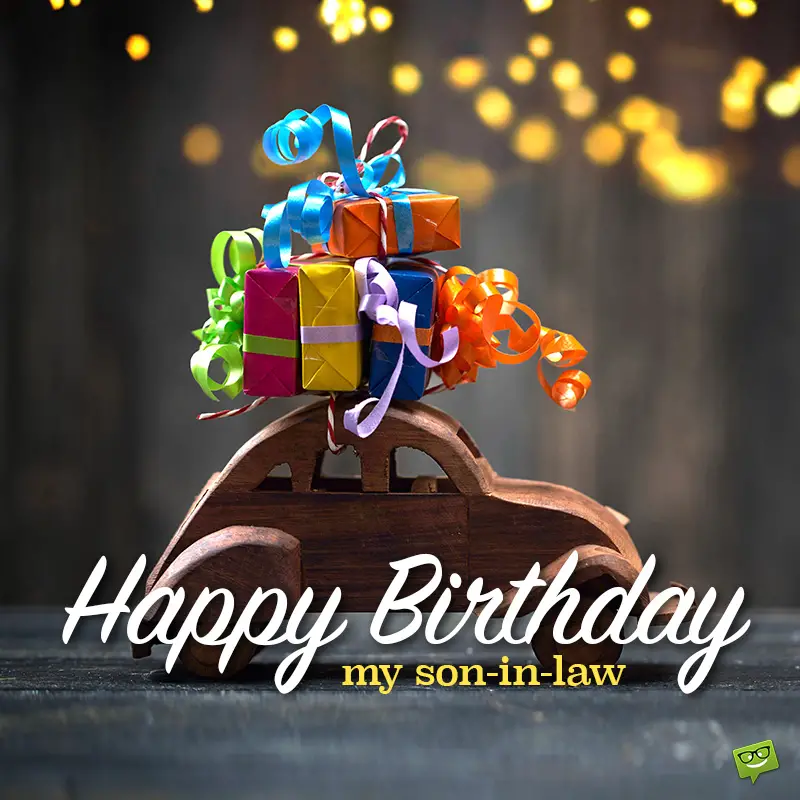 Happy Birthday Wishes for your Future Son-in-law
If the birthday wish is for a future son-in-law, check out these messages that will tell him just how much you care for him.
Have a happy birthday, our future son-in-law! Who would have thought such a crazy young man would end up being one of our most favorite people in the world?
We weren't sure what we would get when our daughter picked you. We're happy we received someone who is truly amazing! Have the best day ever on your special day.
It's been reported that someone special is having a birthday on this very day. It must be my wonderful and amazing soon-to-be son-in-law! My best wishes to you!
The future of my daughter is very bright now that you are in her life. From the bottom of our hearts, we love and care for you deeply already. Happy birthday!
We can't wait until our daughter says her vows on her special day. For a future son-in-law, we couldn't ask for anyone better. Best wishes today and forever!
When we heard we were getting a son-in-law, we were so happy that it was you. You are a part of the family now, and we hope that you stay forever. Have an awesome birthday!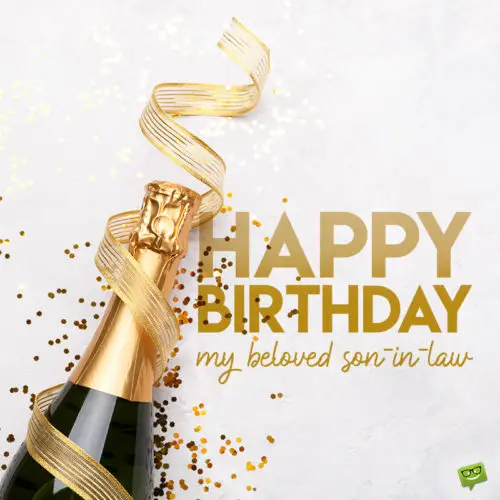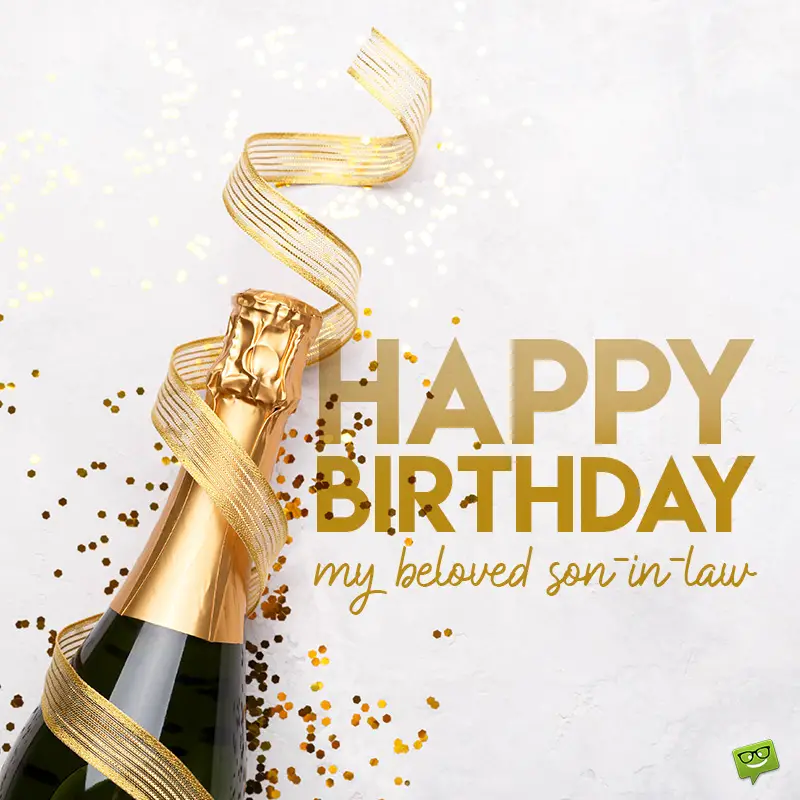 Inspirational Birthday Wishes to your Son-in-Law
When you enjoy giving a bit of wisdom with your birthday greetings, the following inspirational birthday wishes will be perfect for his special day.
We know how much our daughter loves and cares for you, so we know that your lives will be perfect together. Thank you for being in our lives, we hope your day is as amazing as you are!
We hope you know that we will never let you go now that you are our son-in-law. Happy birthday to one of the best people we know. May your life be filled with love and laughter.
Our love is strong for you, even though you aren't our actual son. When you came into our lives, we rejoiced! Your birthdays should always give you everything that you could possibly want.
I hope that you know how much I love and care for you. You've made my daughter the happiest woman ever, and I wish nothing but happiness for you. Today, on your birthday, and then forevermore!
The best son-in-law came into our lives already, and we hope that nothing ever happens to make him leave. You're that amazing person that we all know and love. Have a happy birthday now and in the future!
Don't forget to also read our collection of Inspirational Birthday Quotes
Religious Birthday Wishes for your Son-in-law
If you know that your son-in-law enjoys a more religious greeting, consider using these messages to tell him happy birthday on his important day.
May God bless you and keep you on this wondrous day. You've been sent from heaven for our daughter, and we can never tell you how happy we are!
God knew exactly what he was doing when he created you! Have the best birthday today, and God bless your days from here on out!
We thank God every day that we have one of the best son-in-law's in the world. Thank you for being the best person to our daughter! Happy birthday on your special day!
I hoped and prayed every day for my daughter to find someone special. She found it in you for sure! Have a blessed day- you deserve to have the most amazing days for the rest of your life!
God was good to our family when he sent you down to us and made it so that you became our son-in-law. We want you to have a spectacular birthday. We love you so much!
We're so blessed that we have you in our lives. The heavens created the best when they made you! Hope your birthday is the best!
Related: Religious Birthday Wishes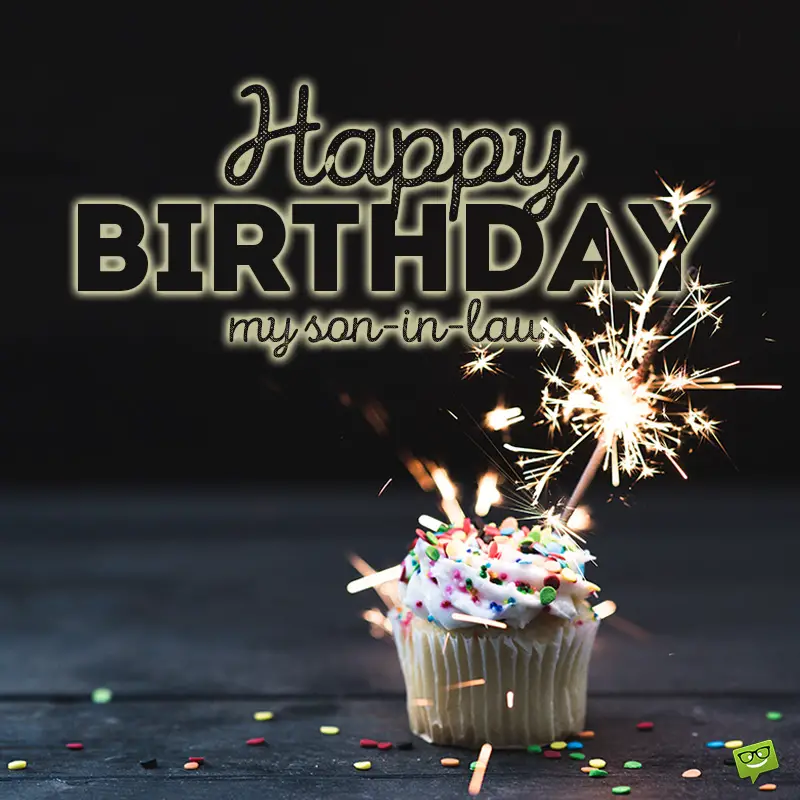 You may also like:
In-laws but also Friends : Birthday Wishes for your Brother-in-Law
Birthday Wishes for my Mother-in-law and my Father-in-law
Happy Birthday, Son! | The Best Wishes for your Special Guy