Falling in love is a wonderful experience in the lives of most people. When we fall in love with a beautiful girl or a charming guy, we are mostly excited to see where our relationship will take us as far as walking down the aisle. For some reasons, these dreams come crashing down and the only option left is taking the exit door of breaking up from our relationship.
Nonetheless, breakups are not the end of the story. Just because you have broken up with her doesn't mean you should cut her completely out of your life. No matter how you look at it, your ex is still a special person in your life. You might not be going out with her, but you can still share very special moments in her life such as her birthday. Here are some lovely birthday wishes and poems that you can send to your ex girlfriend on her birthday.
Birthday Wishes for my Ex-Girlfriend
I am so much used to remembering this day that I cannot help myself from wishing the one who brought so much joy in my life as a lover. Happy birthday to you, my lovely ex.
Even though you and I are no longer together, I am grateful to God for putting you in my life. You brought so much color to my life. Happy birthday, my dear.
On this special day, I just want to let you know that if I could turn back the hands of time, I would avoid losing such an amazing person like you.
You and I used to be the best pair just a while back. Those years with you, were indeed some of the best years of my life.
I hope nothing has changed about the wonderful person I used to call my love. Happy birthday to you.
Hello, my sweet one! May your birthday bring to you the joy and happiness you colored our relationship with. I have no regrets ever loving you.
We had such a beautiful thing going on between us. It's sad we couldn't hold on to it. On your special day, I just want to wish you God's blessings in your life.
You're the first person I ever kissed, and I am really grateful to have had an encounter with such a wonderful person like you. I hope you have a beautiful life.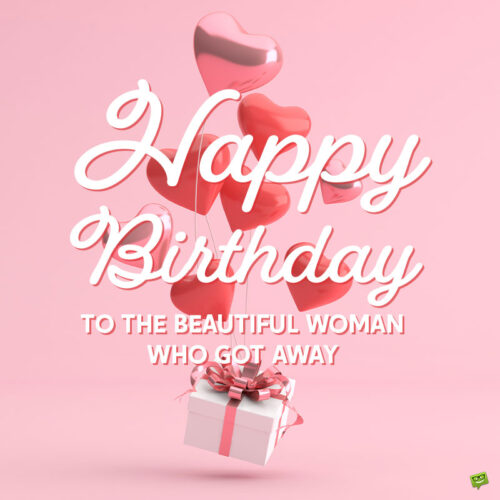 I still relive the exciting moments we shared together back when we were madly in love with each other. You will forever remain a special person to me.
You are one of the blessings I have received in life. You showed me care and respect when we were in love.
Even though the pages of our love story are closed, I still regard you as one of the best things that ever happened to me. Have a wonderful birthday.
I have grown to learn a lot from our break up. Thank you for making me a better person.
I'm sorry for not being the man you wanted me to be. I hope you find someone who treats you like the Queen that you are. Happy birthday, my dear.
I had a hard time deciding whether to send you a birthday message, but just like I loved you, I followed my heart.
I have grown to understand why you had to say goodbye to me. I wish you all the best in life. Have a blissful birthday.
This heart of mine may not have healed completely from your shocking departure from my life but it forgives you nonetheless. Happy birthday to you.
This is a beautiful day, and I want to use this opportunity to wish you, my lovely ex a happy birthday. Live and enjoy all the best things life has for you. Have a great day and a wonderful birthday!
I cannot bring myself to stop thinking about you on this special day. I hope you live to understand the love I had for you was real.
I lost you as a lover, I hope I never have the ill fortune of losing you as a friend. Wishing you the very best in your endeavors. Happy birthday, my dear.
When we were together, you always used to talk about those big dreams of yours. I hope you never stop chasing those dreams. May you live to become the person you always dreamed of becoming.
Love me or hate me, I will still keep a special place in my heart for you. Have a wonderful birthday, my dear.
I always thought leaving you would be easy. I never knew how much happiness and joy you brought into my life until your absence. Have a great birthday.
Forgetting you has been difficult these past years, forgetting your birthday has equally not been an easy thing to do. Happy birthday to you.
We might have not been great lovers, but I believe we can be good friends. Happy birthday, my dear. I hope have the happiest of birthdays on this glorious day.
Let all the pain and sorrow go away on this special day, my dear. It is a shame we had to give up on our love.
I wish you all the best as you celebrate your birthday. You may be my ex but that doesn't mean my love for you is dead.
Having you in my life was indeed a blessing. Happy birthday to my ex.
Happy Birthday Messages for my Ex-Girlfriend
I prayed every day that the bond we had, which I treasured above choicest diamonds, would not be broken. But alas it broke, and left me shattered! I may be broken today, but I wish you a happy life.
I might not have told you enough. Maybe there were times my deep love for you was hidden behind sad scowls of pride and stress but I always loved you from the bottom of my life.
You might find it difficult to believe, but I still hold you dear in my heart.
As you mark this special day, please know that there was never any deceit in my love for you. My only goal in life was to be with you forever, but I guess it was not so written in the stars. Enjoy your day.
Some birds would just not be caged. Be forever free, my dear. My wish for you today is joy in freedom. There is none that deserves better.
The best days of my life were those days when we had our arms entwined and walked beneath the stars with the night sky smiling on us.
Wishing a happy birthday to my ex-girlfriend. Whenever I wanted to go to paradise, all I had to do was look into your beautiful eyes and I was transported there. I believed we belonged to each other forever. But how wrong I was!
Being with you made my life worth living. Today, I feel so empty. I wish I had never let you go.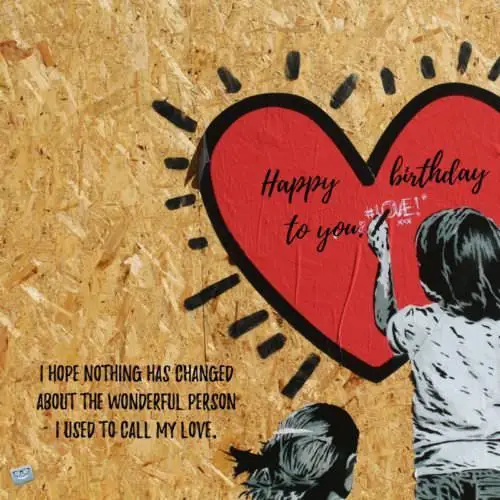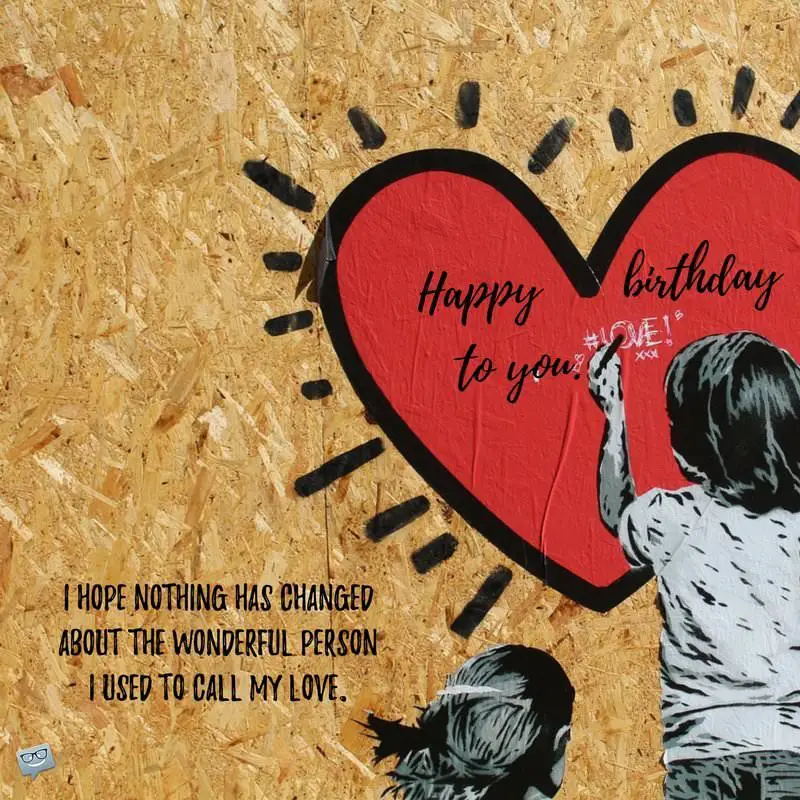 How I prayed the joy would never end and those smiles never cease. And foolishly I took you for granted, thinking that the love we had between us would last to eternity. On your birthday, I just want you to know that I am truly sorry for every single time I made tears gather in your eyes. I hope that you can forgive me because I want you back for good.
I thought our love was so strong to surmount all the challenges that came our way, but apparently it wasn't strong enough. We might not be together today, but I want you to know that this heart of mine will always dearly love you. Happy birthday. May life always bring you something that puts a smile on your face.
With you by my side, I felt equipped to walk through storms, brave the foulest winds, and scale lofty heights. Yes I thought me capable of all that, knowing you stood by me. How I wish we were still together.
Wishing a happy birthday to someone special. If anyone ever felt a super-hero, that was me because I had you in my life.
I used to wake up every day with happiness and joy in my heart because I had the love of someone like you. Enjoy your day, dear.
There was only one secret the happiness that always filled my heart and the smiles that always lit my face. That secret was you, my dear.
You were the reason for my joy. You were my golden gift worth more than a million pearls. You were my heartbeat. You were my everything. But now you are just someone I used to know.
If I had one wish in life, I would wish for nothing but you. I miss you so much.
I still remember when we first met. You could make the dark feel like day. You constantly brought me up when I was down. You had the strength for both of us. You brought me warmth in the midst of cold.  You made me feel alive when I felt dead. You made me a winner whenever I felt like a loser. I'm so sorry for breaking your heart.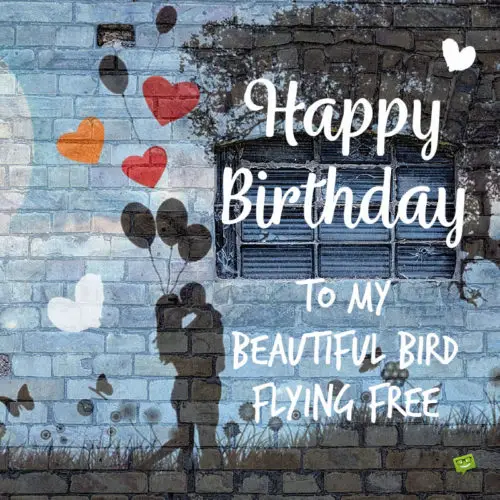 Where did it go wrong and what made so savage a change? I never should have let you walk out of my life. Please come back to me, and I promise to treat you like a Queen all the days of your life.
Around you my world revolved. Your departure from my life broke me into smithereens. Now, the only thing that keeps me going and hold me up is the knowledge that someone as precious as you once shared her life with me.
You have walked out of my life and it is as clear as day that we will never be together like the way we once were. But I just want you to know that I loved you truly. This heart of mine beat for none other but you.
You gave me everything and brought joy and happiness into my life. And what did I give you in return? Nothing. I wish I could have been a better boyfriend to you. On your Big Day, I pray that you find someone who will treat you like the angel that you are. You deserve to be happy, my dear. Enjoy your day.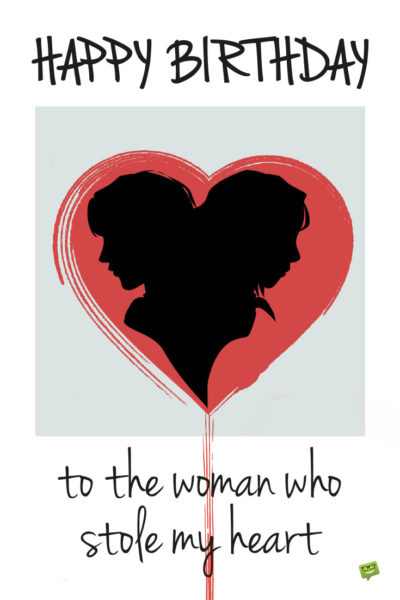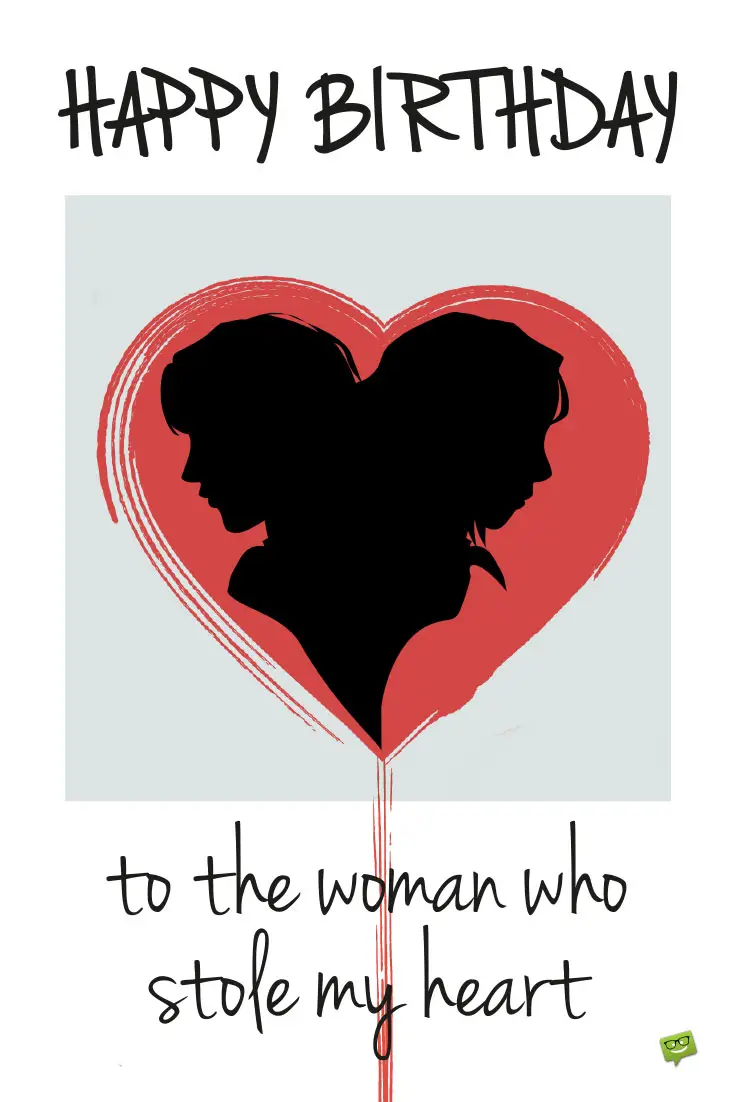 Wishing a fantastic birthday celebration to the sweetest person I have ever loved and lost. I never thought a day like this would come when I would feel so lonely and lost without you. I'm sorry for everything I've done.
You might have broken my heart, but that would never stop me from wishing happiness upon you because I will always care about you.
You showed me the meaning of joy with your presence in my life. Your whisper always lulled me to sleep and your breath gave me sweet dreams. If ever one made me feel royal, it was you, my dear. How could something so wonderful suddenly turn so ugly?!
If this fate could have been avoided, this sour fate of having lost you, there is nothing in this world I wouldn't have done to ensure that. Today, I wish you all the best in life. None deserves better.
Birthday Poems for my Ex-Girlfriend
Let's put the past behind us
And look forward to the beautiful future ahead
Let's bury the pain we caused each other
And keep the best moments alive
Let's try to press the reset button
This time as friends
Who will love each other
And be there for each other forever
Happy birthday!
When time has set its mark
and you watch us from a distance
you'll see there was no instance
when our flame didn't spark.
Stay safe, stay true, stay brilliant
I know that you can do it
and some old photos prove it:
our love was pure and vibrant.
No matter how tide turns
and what new things we say
I wish you Happy birthday
and many happy returns.
Once you were my Queen and I was you King
It was such a beautiful thing
I wish we could go back to those beautiful days
I wish I could hold your hands while you cut your birthday cake
But this will never happen, considering we live separate lives
I wish this is a bad dream from which I will wake
I hope you have the best of everything
Happy birthday
Today is the perfect opportunity
To say sorry for the pain I put you through
You are an amazing person
A true example of a good lover
I remember how on your birthdays we used to dance
I wish you could give me one more chance
Happy birthday
You may also like:
Rise Above: 60 Savage Attitude Breakup Captions for Instagram
20 Long Distance Birthday Wishes for Your Girlfriend
I Am Sorry Messages for Your Girlfriend | Quotes to Apologize to Her
20 Funny Birthday Wishes for your Girlfriend