Sometimes it can be hard to come up with the right words to express our birthday sentiments and show appreciation for the important people in our lives but having a collection of birthday wishes as a reference can help make this task a little easier. Whether you're looking for a funny message to make a dear friend smile, something heartfelt and meaningful to remind that special person how much they mean to you, or simply something cute and lighthearted to show your appreciation, finding the perfect way to express your thoughts is not always easy.
The happy occasion of someone's birthday is the perfect opportunity to remind them how much you value and appreciate their presence in your life. A well-crafted wish made with love can make all the difference as it will show them that you took the time to think about them and create something unique.
So if you want to make sure that your favorite person gets a unique birthday wish this year, look no further! Here is a collection of 50 fun and creative birthday messages that will help you express your love, appreciation, and gratitude in the most meaningful way.
Short and Sweet Messages to Wish Your Favorite Person A Happy Birthday
Here's to a day of celebrating the wonderful you! Happy Birthday!
Sending my warmest birthday wishes to the one I cherish most. Happy Birthday!
Wishing you an amazing birthday full of cupcakes, parties, and presents!
Happy birthday to my favorite person – may all your wishes come true!
Wishing you a wonderful birthday and an entire year filled with fun!
Here's to an incredible year ahead – make it unforgettable! Have the best birthday ever and enjoy every minute of it!
Wishing you a year of growth, success, and happiness. Happy birthday to a very special person and good friend.
Sending birthday wishes your way full of love, joy and lots of sparkles! Happy birthday, dear friend.
May this birthday be a reminder of how beautiful, capable, and strong you are! Wishing you a wonderful day! You're an amazing friend and I'm so proud of you today and always.
Sending my biggest hugs and warmest birthday wishes to make it a day to remember.
Wishing you a day full of beauty, pure bliss and tones of birthday cake!
Another birthday, another chance to show you how awesome you are! Wishing a blessed birthday to one of my most favorite people.
Sending you all the best wishes for an incredible birthday – chock-full of all the wonderful things that you love the most! Have a blast and enjoy this special day.
Let's make your special day as awesome and amazing as you are! May all the joys of life be yours today, with lots of love and happiness. Happy Birthday!
Happy birthday to a wonderful friend! May your day be filled with happiness and joy, as you celebrate another trip around the sun.
Here's wishing you a joyous birthday celebration filled with love and fun. You've been a source of strength, encouragement, and support to so many people, and it's an honor to call you a friend. Hope it's going to be an amazing year ahead filled with all the joy and happiness that you deserve.
May your birthday bring joy, optimism, and all the inspiration you deserve in life. Many happy returns of the day!
Also read: Friends Forever | Birthday Wishes for your Best Friend
Fun and Creative Birthday Messages For Your Favorite Person
Happy birthday to the most loved person in my life! I hope this day is filled with lots of joy and that you are surrounded by the people who love you. Let's celebrate another year of life, love, and all the amazing memories we have yet to create.
Happy birthday to my best friend! May your birthday party be filled with love, laughter, and sweetness (from the cake). Cheers to more unforgettable memories ahead!
Here's to an incredible year for you! You may now be a year wiser but not too old to have fun! Wishing you the happiest birthday ever full of joy and good vibes.
It's your day to shine! Here's wishing you a birthday that bursts with joy and fills every moment of today with love, laughter, and lots of hope for the future. Have an amazing celebration – it is well-deserved after all!
Happy birthday! Here's to celebrating another year of life with all its ups and downs, joys and challenges. My wish is that you may continue to live life to the fullest and never forget how truly amazing you are.
Also read: Happy Birthday to Him! | Birthday Wishes for a Man | Her Special Day! | Birthday Wishes for a Woman
Heartfelt Birthday Wishes for an Important Person to Show You Appreciate Them
Wishing you a year of love, laughter, and good health. May your dreams be fulfilled and may your light keep glowing ever brighter. Here's to another year of making beautiful memories!
May this special day remind you how much you are loved and cherished by those around you. Happy birthday, dear friend!
Here's to hoping your life is overflowing with love, incredible experiences, and never-ending blessings on your special day and always! Happy birthday to an amazing person and best friend!
Wishing you a wonderful birthday filled with love and laughter, and may it bring you even more memories to cherish for years to come! Here's to a great birthday celebration!
Happy bday to my fave person! Hope your day is as awesome as you are and full of laughter, good vibes and the love of your the people you like the most. Here's to another amazing year for you, full of endless opportunities and endless happiness. Cheers to you!
Here's to another year full of new experiences, fresh adventures and all the success you deserve! Wishing you a birthday overflowing with joy, love and good health in your future endeavors. Cheers to an one more incredible journey around the sun!
On your birthday I'm sending you happy thoughts and all the courage you need to make this year your best yet! I believe in you and know that you'll always have a true friend in me.
Here's to a year full love, joy and all the happiness in the world! May you always be surrounded by family and friends who bring warmth to your heart and laughter into your life. May good health and success follow you wherever you go. Happy birthday and God bless you!
Sending big birthday wishes your way! Today's the special day to celebrate you and all that you are. May this be a year of growth, health, love, joy and success – filled with amazing new opportunities to explore around every turn! Here's wishing vibrant energy for another incredible journey around the sun. Cheers & happy bday friend!
If you enjoy this article, you might also want to take a look at our collection of Unique Romantic Birthday Wishes for Lovers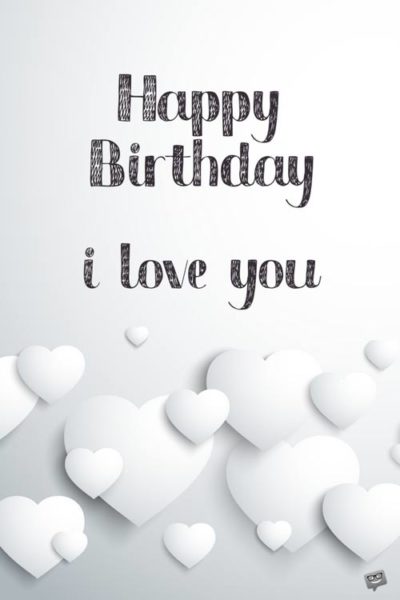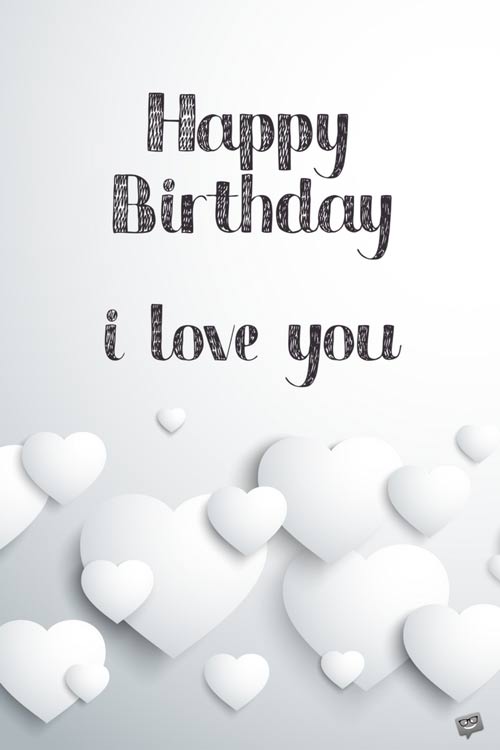 Witty, Loving Quotes & Greetings To Wish the Best Day Ever To Your Favorite Person
Let yourself be surrounded by love on your special day and always believe in yourself and your dreams! Happy Birthday!
I'm wishing you an amazing day full of joy and good memories! Happy birthday to the most amazing person I know!
Sending lots of positive energy your way on this special day! May this special day bring you happiness, love, and joy in abundance. Have an awesome birthday and a fantastic celebration surrounded by the people you love!
Hoping the best for you on this special day – may it be filled with cheers and love and may it mark the start of an incredible year filled with endless possibilities!
I'm wishing you an amazing day full of joy and good memories! Enjoy your life to the fullest, time flies and doesn't wait for anyone! Happy birthday, dear friend!
Celebrating you on this special day; never forget how amazing you are! Have a day filled with love, fun and …birthday cake!
May today be the start of an amazing year ahead! Hope it brings true happiness and many beautiful moments for you and your loved ones! Happy birthday, friend!
As you embark on another trip around the sun, may all of life's wisdom be yours – but remember not to take yourself too seriously and to enjoy life along the way. Happy birthday to the only person who knows exactly how to make me laugh, even on the toughest days. I'm eternally grateful for your friendship.
Here's to another year of experiencing life in all its ups, downs and everything else! May you continue to make the most out of each day and never forget how amazing you are. Happy birthday!
Wishing you a very happy birthday! May this day be filled with fine wine, laughter, and good company. As you get older, may you only get better, like a fine wine. You truly are one of the best persons I know.
Also read: Happy Birthday, Dad! | Birthday Wishes for your Father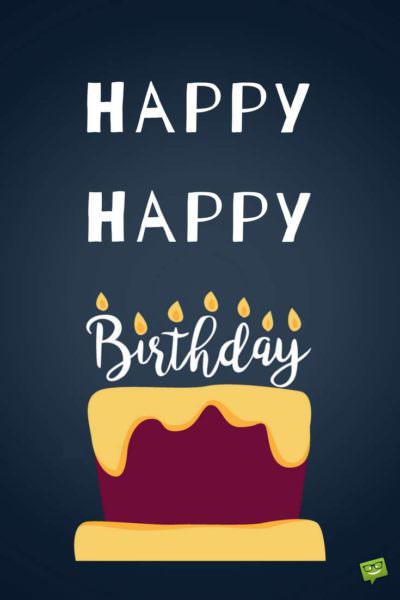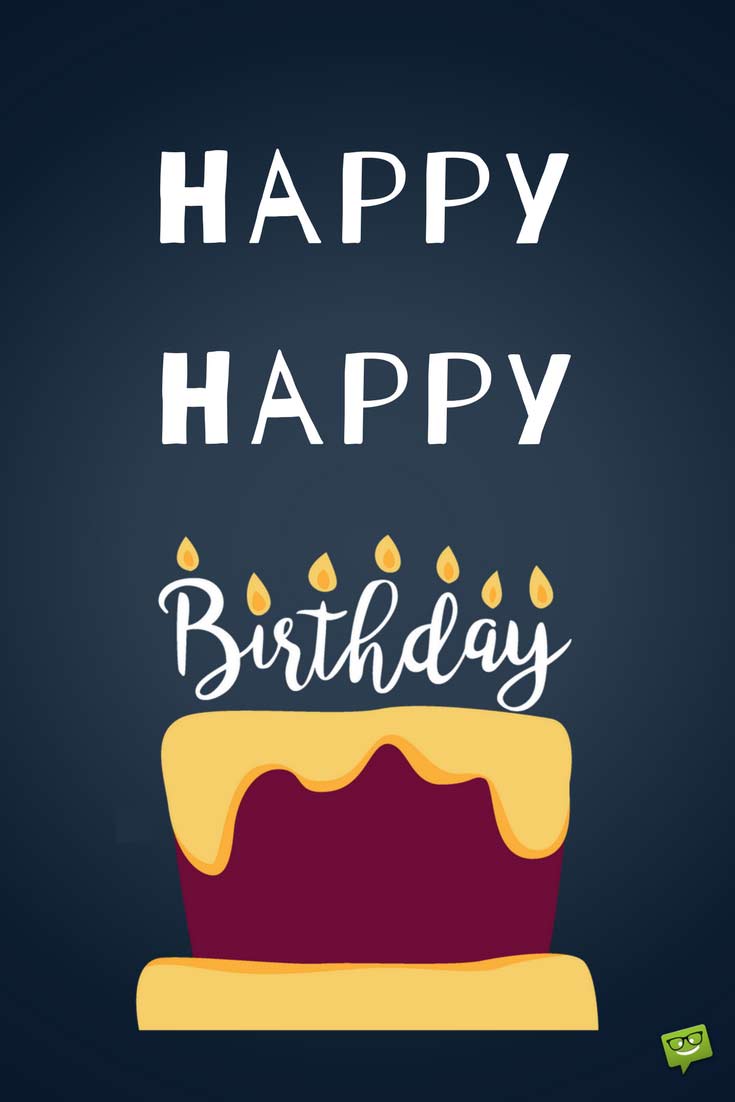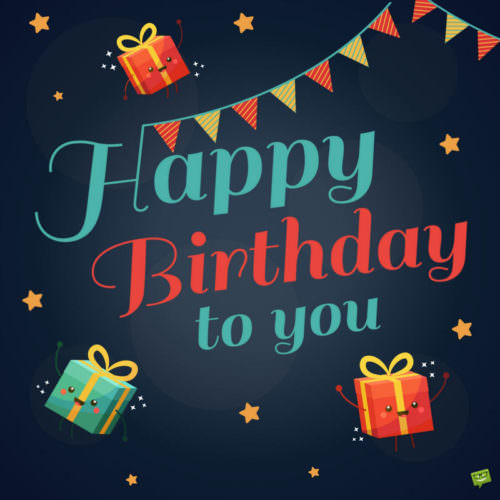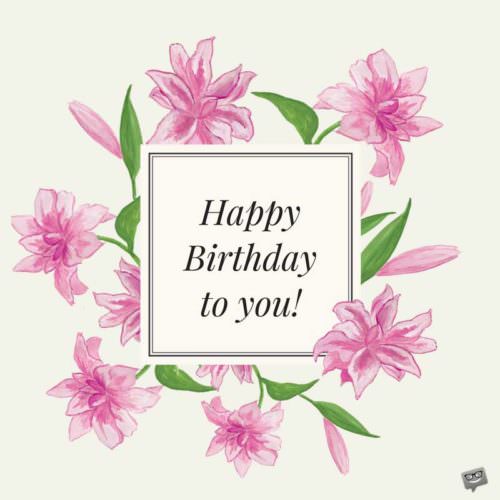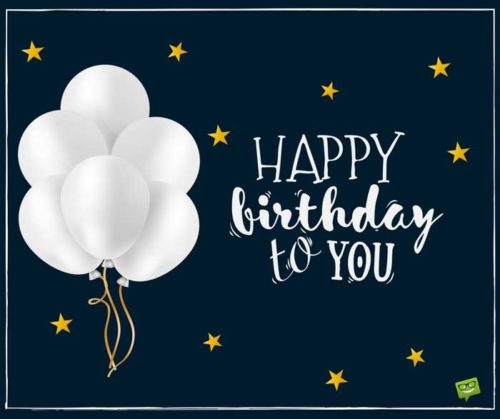 Birthday Wishes Expressing Gratitude for the Favorite Person's impact on Life
On your special day, I want to express nothing but appreciation and admiration for the wonderful effect you've had on my life. Your support has been a blessing – thank you so much! Happy Birthday!
Today I want to express my deepest thanks for everything you've done for me. From your endless encouragement, support and understanding, to the subtle but powerful impact on my life – it's been invaluable! It's clear that having such a supportive person in my corner has made me stronger and inspired me like never before – thank you so much, happy birthday!
Wishing a happy birthday to an amazing person who has forever changed my life. Your words of wisdom and support have been invaluable, and your friendship always brings warmth into every situation I face, however tough it may be. Grateful doesn't even begin to describe the immense appreciation I feel for all you've done!
On your birthday, I'm sending you all the joy and love in the world! Your kindness has had an indelible impact on my life – there are no words to express how thankful I am for being by my side through good times and bad. Here's hoping this day is as amazing as you deserve it be!
Happy birthday to the one special person whose wisdom, kindness and compassion have made such a life-changing difference in my world! It's been so comforting knowing I can depend on you for support – thank you for being there.
Today I'm extra thankful to have you in my life. You've been a constant source of motivation and focus, helping me soar to new heights. Without your guidance and support over the years, who knows where I'd be! Thank you and happy birthday!
Today is an amazing day to celebrate the one-of-a kind person who has filled my life with so much joy, love and support. Your kindness knows no bounds, your friendship has made me stronger – I'm grateful and thankful for having you in my world! Happy Birthday!
On this special day, I'd like to express my gratitude for your incredible friendship and guidance. You have truly been a blessing in my life – you've helped me grow into the person that I am today. Lucky doesn't even begin to cover it! Happy Birthday!
If you like this post you may want to also check our Collection of Birthday Wishes for Teachers!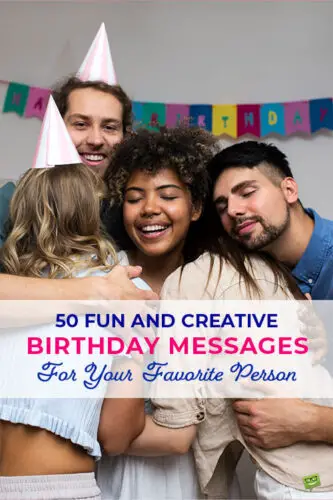 You may also like:
Birthday Wishes According to People's Professions
200 of the Best Birthday Messages to Make Someone's Day Special
Happy Birthday, Mom! | 50 Birthday Greetings for Mother
70 Amazing Happy 30th Birthday Wishes
Warm Wishes for your Grandmother| Happy Birthday, Grandpa! | Happy Birthday, Uncle! | Birthday Wishes for your Aunt