Remembering good times is an inherent pleasure of our everyday lives. Memories partly fuel our actions, because having lived a happy moment gives as an incentive to repeat it. We love going back to common experiences during our social gatherings, but we also organize said gatherings precisely in order to go back to great instances we lived together.
That is probably the meaning of celebrating an anniversary. When it has been a year after a happy event, we want to re-live the fine times and talk about the blessing we felt at the time. Parties and dinners apart, we thought that words on images can also say it better: our collection of touching "Happy Anniversary" pictures is here to spread the feeling of joy and remind us what fun is. If you want to make an introduction to a special day by sending wishes to your love or whether you know a friendly couple of yours celebrates their anniversary today, share one of our anniversary images and feel the joy.
Instagram Anniversary Captions for your own Wedding Anniversary
Real love stories will never have an end.
Your soul and mine are the same, in spite of what they are made of.
Even after all these years, my heart will still melt when you walk into our room.
I enjoy a sweeter and happier life with you – Happy Anniversary.
We live in a world full of uncertainties, but I'm always sure of everything about you.
I am so happy we met and have never lost each other since then. You've always been my my home, my compass, and my North Star. Best wishes!
I wish you know how wonderful and beautiful you are in my eyes sweetheart!
You are my best friend, my lover, and someone I am glad to spend the rest of my life with.
While I do love a good love story, I have to admit that ours is my most favorite one of all. Happy Anniversary.
My love for you is endlessly infinite just like the stars in the sky. Best wishes as we commemorate our wedding anniversary.
I came to know what happiness was when you walked into my life, and I'm now lucky enough to walk with you by my side through life.
I can never tell you enough of how much you make me smile, what you mean to me, and how beautiful you are. I wish you well my one true love!
Happy Anniversary, My Love! Anniversary Messages for your Wife
While you have a chance each day to say "I love you" to your wife, you can commemorate your anniversary with the following special words:
Thanks, darling for the love you brought to my life – it's a day like today that our hearts turned into one.
My best wishes to the woman who showers me with more love than I even deserve every day.
Today I celebrate the love in my heart for you, and I cherish the love you give to me each day – let's make our marriage more awesome!
You're my sweet wife, my only love, and I cherish each day I spend with you. Best wishes n our anniversary.
You're the woman I always cherish, and I promise to love you at all times – May our marriage last forever!
This anniversary time is a moment to share the special love that exists between us. Thank you so much, darling!
This special day marks the day you said I do – My love for you sweetheart is more than you'll ever know.
I love you isn't enough for a beautiful woman like you. I love you honey, and I'm looking forward to what the next year brings.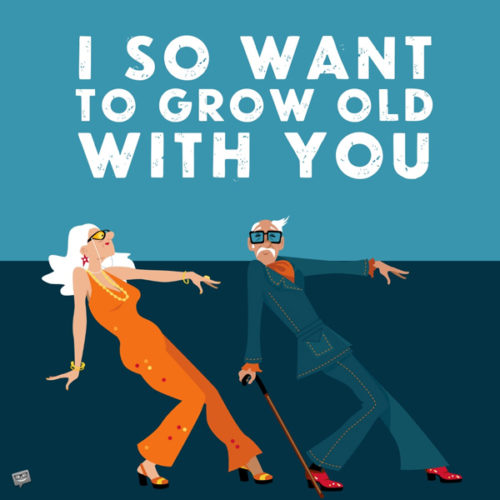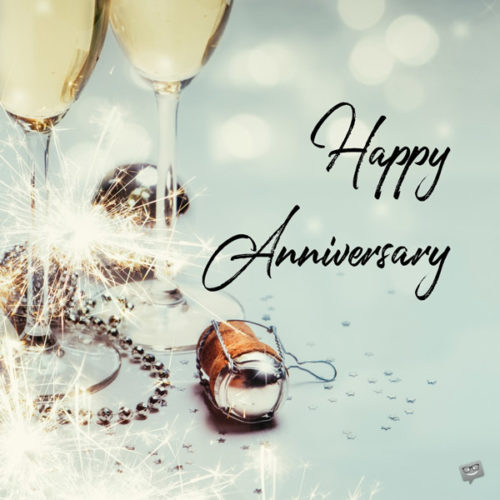 Happy Anniversary, Baby! Anniversary Messages for your Husband
Being a special man in your life, you could choose a heartfelt anniversary message from among the following to express your love for him:
I'm so thankful darling that our paths crossed years ago – you're my one and only love, best wishes!
Of all the guys I've ever known, you've been the most wonderful. I wish you the happiest of anniversaries.
My love, you've always been my knight in shining armor! Love and kisses from your Mrs.
My love, may the Lord fill our marriage with blessings, love, and laughter.
I get more convinced that we were made for each other as we get old, and as we age in our marriage.
You've been the best husband a woman could ever desire to have.
You've been my perfect man from the day we met, and all that I could ever want in a husband!
I'm extremely grateful for the special memories we've made and all the years we've spent together with you my prince. The best is yet to come!
Though we've been through ups and downs, I want to express how thankful I am today on our anniversary that we've stayed together through it all.
Today, tonight, and for years to come, I want to enjoy unlimited special moments with you, my love.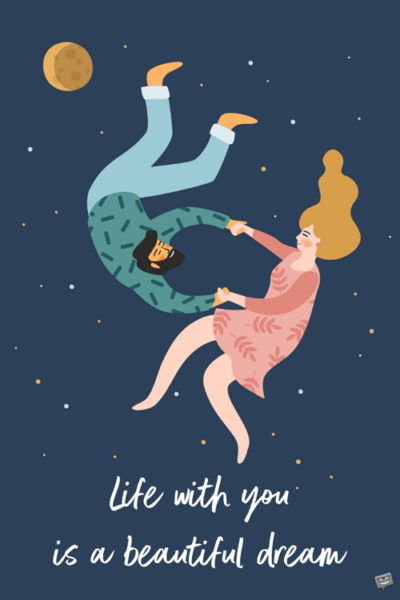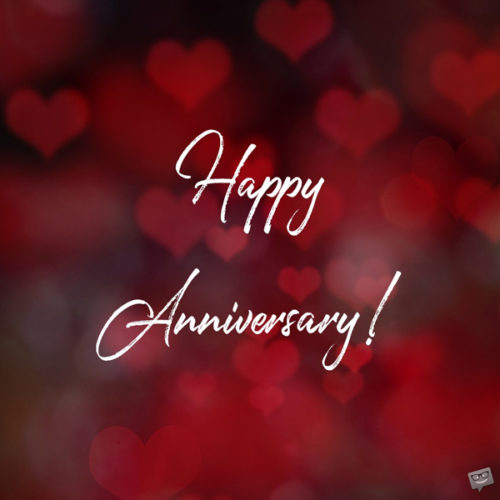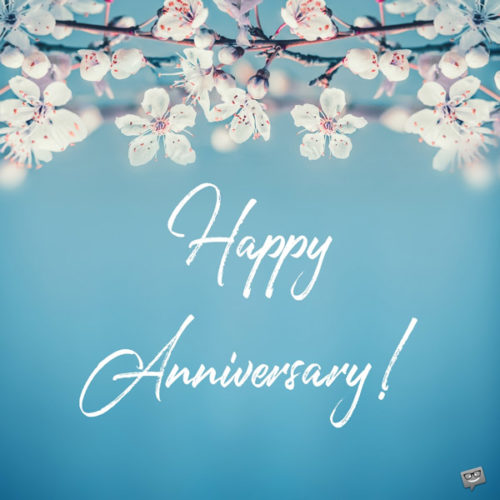 Happy Anniversary To Us!

Happy Anniversary, darling! The years I have spent with you have been the best of my life! You have filled me with joy, and I look forward to spending many more years with you!
On the day that we got married, my life changed for the better! I became a more responsible and considerate person! I can only credit these changes to you!
The occasion of our marriage makes me grateful for our devotion to each other! May the years that come strengthen the bond that we already have!
Marrying you was the best and greatest decision I ever made! My wish for our day is that you continuously feel loved and valued by me!
On this date, we were married! Every year feels new with you! You make everything beautiful and lively!
Best wishes on our anniversary! When I look at you, I see a best friend and lover! You are a rare jewel!
In our marriage, we have romantic love that lasts. It is worth observing!
During our wedding ceremony, I told you that my heart beat for you, and after all of these years, that has not changed. It is no different from the day I spoke those words, and it will never be. I exist to love you! Happy Anniversary to the person who has given my life the most purpose!
The arrival of our anniversary reminds me of the first time that we met. Your beauty struck me in a way that no other woman's had! As we celebrate our special day, know that my view of you has not changed!
From the moment I first saw you, I was aware that you would become my wife. I have questioned a lot of things, but I have never had to question the way that I feel about you!
You entered my life, when I least expected it, but most needed you! Our first meeting was marked with a significance that remains, to this day!
Our original meeting was fantastic! You are a unique individual! I believe that is how I knew I wanted to marry you!
Happy Anniversary to my unforgettable wife! My first thought upon meeting you, is of how kind you are! I am grateful that I have married an amazing woman!
When I first met you, it was wondrous! You were and remain the most handsome man I have ever seen! Your personality also has the quality of being magnificent! Happy Anniversary to my beloved husband!
Seeing one's true love for the first time is extraordinary! It goes beyond any experience that one can have! I know this from meeting you! Happy Anniversary, sweetheart!
Before I met you, my life was incomplete! Meeting you filled a void that I thought would continue to be empty! Happy Anniversary! You have made my life complete. You are the reason why everything has come full circle!
After we met, you were the only person I could think about! Knowledge of the fact that I was going to marry you was automatic! I wanted to spend every waking moment, with you! You are still the only person I want to discuss my day with and listen to about yours. On our anniversary, I hope that we have more discussions and share more smiles, with each other!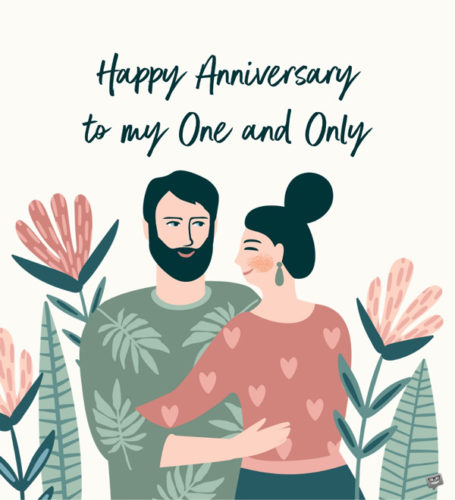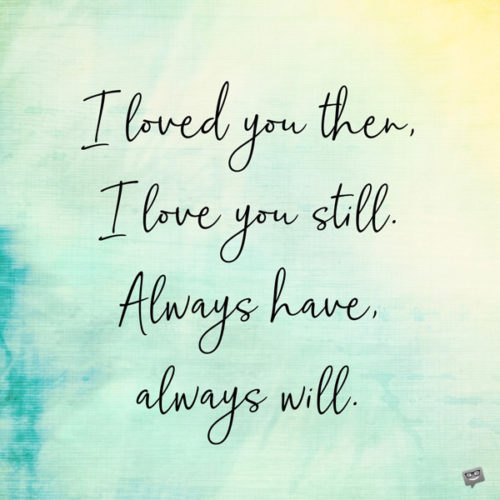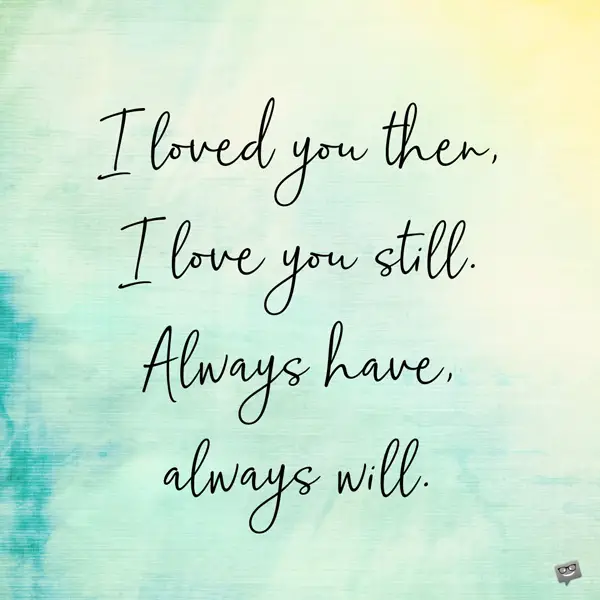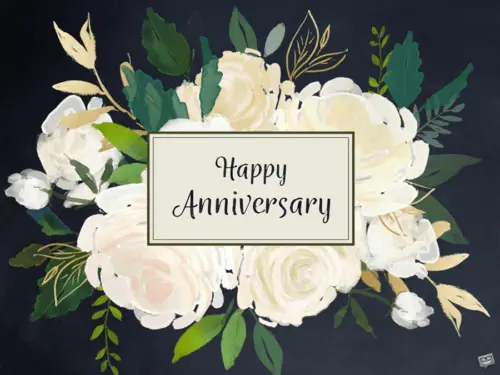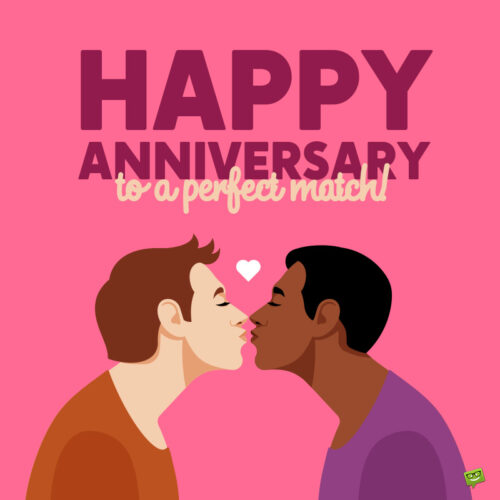 Happy Anniversary Wishes and Images for my Love
These are wishes and images you can share with your other half for free to express your love and human gratitude for the fact you're together.
You are more than my other half – you are my best friend! I love you babe and happy anniversary.
Honey, you know I'm not good with words so I don't know how else to say this: you rock! Happy anniversary.
Cute. Adorable. Intoxicating. Cuddle bug. My other half. The love of my life. Just a few words to describe what you mean to me. Happy anniversary, baby. I love you to the moon and back.
You are the light of my life and you complete me. Thanks for another wonderful year of marriage.
A very happy anniversary to my adorable spouse. Want to have some fun in the bedroom tonight? I hear it's the adult's playground. 😉
I never knew love until I met you and said "I do". Happy wedding anniversary, babe.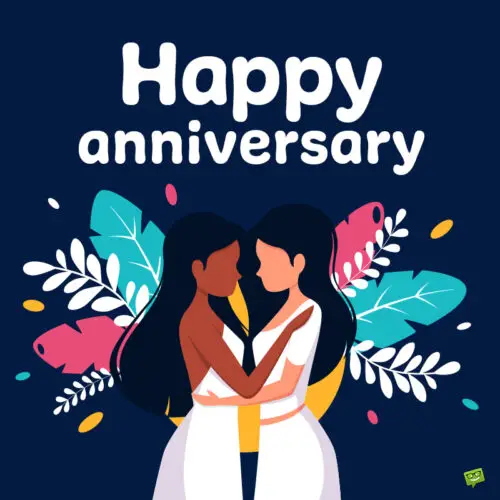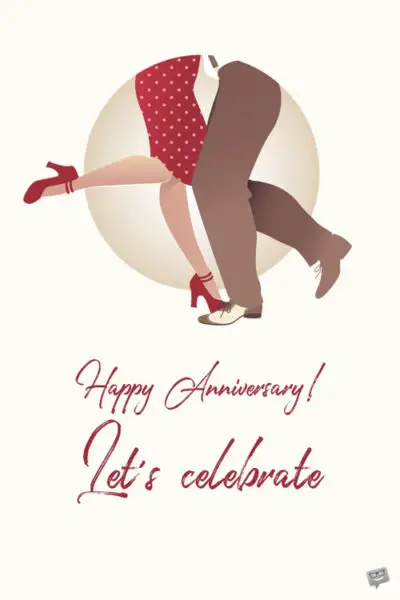 As I sit hear beside you I'm reminded of why I married you – because you are perfect. Happy anniversary, baby.
Each year it gets easier for me to imagine the rest of my life with you. Happy anniversary, angel.
Thanks for putting up with me all these years, honey – happy anniversary!
I know we are both imperfect, but I think we fit perfectly together, don't you think? Happy anniversary to my other half.
I woke up this morning and thought it was Christmas. Then I remembered it is just our anniversary – this day is just as special! Happy anniversary to a great life companion!
Even though you're my other half, you should know that you hold the key to my whole heart. Happy anniversary.
I tried to figure out why I do so many stupid things- I think it's because I know I can always depend on you. You're my rock. Thanks for always being there. Happy anniversary.
Our love is like the flowers in the sun: it keeps blossoming more beautifully every year. Happy anniversary, sweetheart.
Hey honey, thanks for not turning me in. Apparently they call it kidnapping when you take someone and want to keep them all to yourself. Happy wedding anniversary!
Before I met you, I wondered around, aimlessly. There was no real meaning or direction in my life. From the moment we met, I knew what my purpose in life was: to love you. Happy Anniversary to my other half, the person who brought meaning into my life!
Best wishes to my best friend and the love of my life! On this day, may we rejoice in the fact that our marriage has made both of our lives complete, and may we have many more years of happiness!
A heartfelt wish to THE ONE: I hope that I can always bring a smile to your  face and show you how much your existence is cherished by me!
The day we became one caused the empty space within me to brim with exuberance! May our anniversary be high spirited and memorable!
Our anniversary is a chance to remind you that you are above everyone else! Because you enlivened someone who was once dreary, you hold a special, constant place with me!
Being married to you has made me whole. The delightful nature in which you approach everything has taught me to do the same, thereby bringing richness to my life! May every anniversary we have convey what you have brought to  me, and our relationship!
May the event we hold in remembrance of our wedding anniversary be enjoyable and shared with loved ones! May it become a point of reference for all of the events that follow it!
Everything that was missing from my life materialized the day that I met you! As we recognize our anniversary, may the privilege that I had of marrying you, be clear!
Finding someone who loves to travel to new places has been exciting! Marrying you was the start of a new adventure! May our anniversary be as exhilarating as our lives together have been, so far!
Our marriage would not work without your kindness and intelligence! Happy Anniversary to a husband who provides the essential components of our marriage!
My dear wife, I hope that you are aware of the impact that you have on me. As the anniversary of our wedding arrives, may the significance of your goodness be apparent!
It's true. When you are with the right person, you just know. Cheers to a husband, who has reminded me of what's important and promotes certainty!
Happy Anniversary, to my courageous husband! Your ability to take the initiative makes me a braver and stronger person!
May this jubilant occasion be the precursor for more moments by your side! May we have a thoroughly, enjoyable time!
My respect for you is immense! Wife, you are the most capable woman that I know! Your strength and skill move me to reach my accomplishments! I hope that this day of our anniversary allows us to have enough time to achieve our goals, together!
Falling in love with you, did not happen once. It happens, every day. On the date of our wedding, as I gaze upon your gorgeous face, I am reminded of this. May the state in which you have me be eternally known.
Happy Anniversary to my husband! The nobility that you carry with you is a revered feature of our marriage!
 Your selflessness opened my eyes to what is important in this world. On our anniversary, I promise to hold you close and cherish you, because that is what you deserve!
Wishes for Mom and Dad's Anniversary!
Best wishes on your wedding anniversary, Mom and Dad! You are the greatest parents in the world! May the commemoration of your wedding date constantly bring you joy!
Sending my amazing parents a Happy Wedding Anniversary message! When I look at you, I think about how I hope to have a marriage as strong and loving as yours! Happy Anniversary, Mom and Dad!
Happy Anniversary, mom and dad! The way you talk to and listen to one another has shown me how it should be, in a relationship! Thank you for showing me what true love is!
Wishing my parents a very Happy Wedding Anniversary! May this occasion be marked with good memories of one another! May your love continue to strength, as the years go by.
Sending my mom and dad love on your anniversary! You are extraordinary parents! I hope that this day is one of a kind! I hope that it reminds you of all of the love that you have for one another!
Happy Wedding Anniversary to you, Mom and Dad! Your relationship helped give me a loving and secure home! May you always feel loved by and secure with each other!
Happy Anniversary Images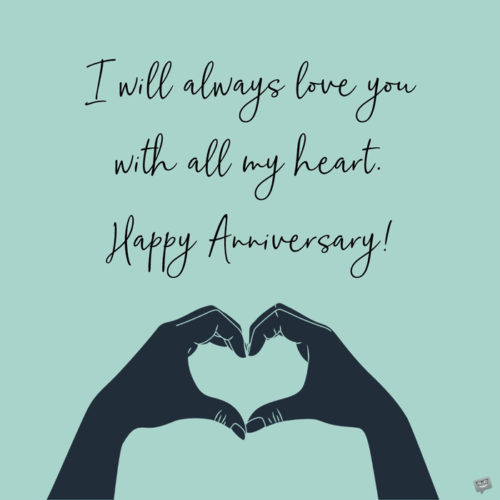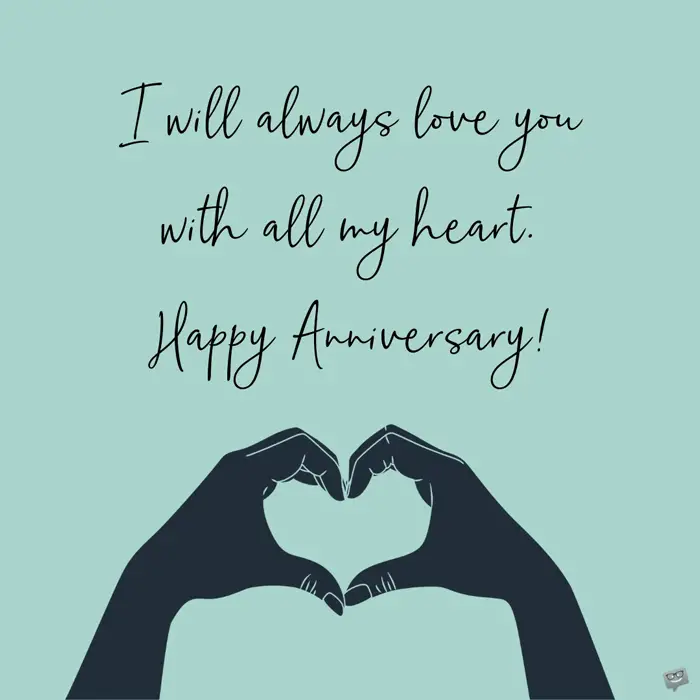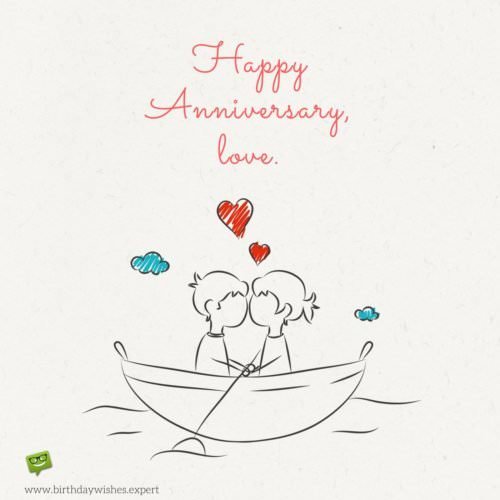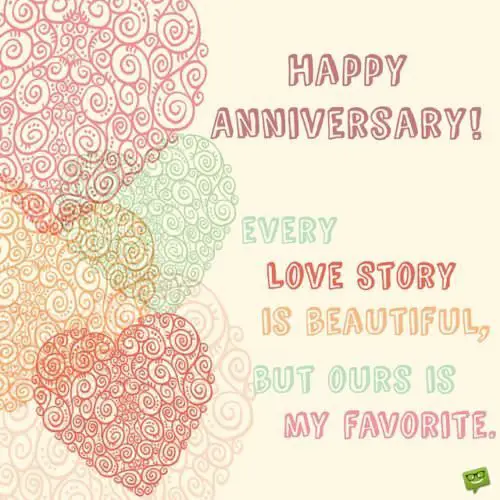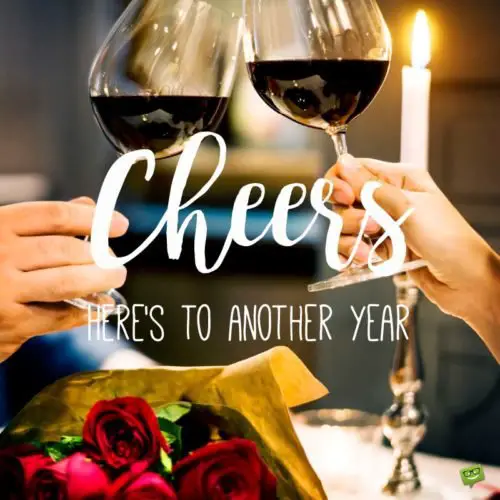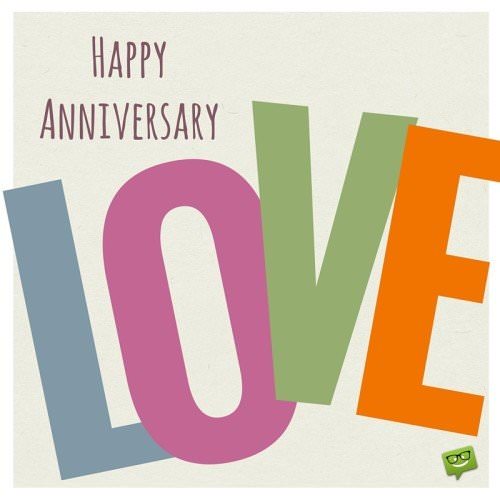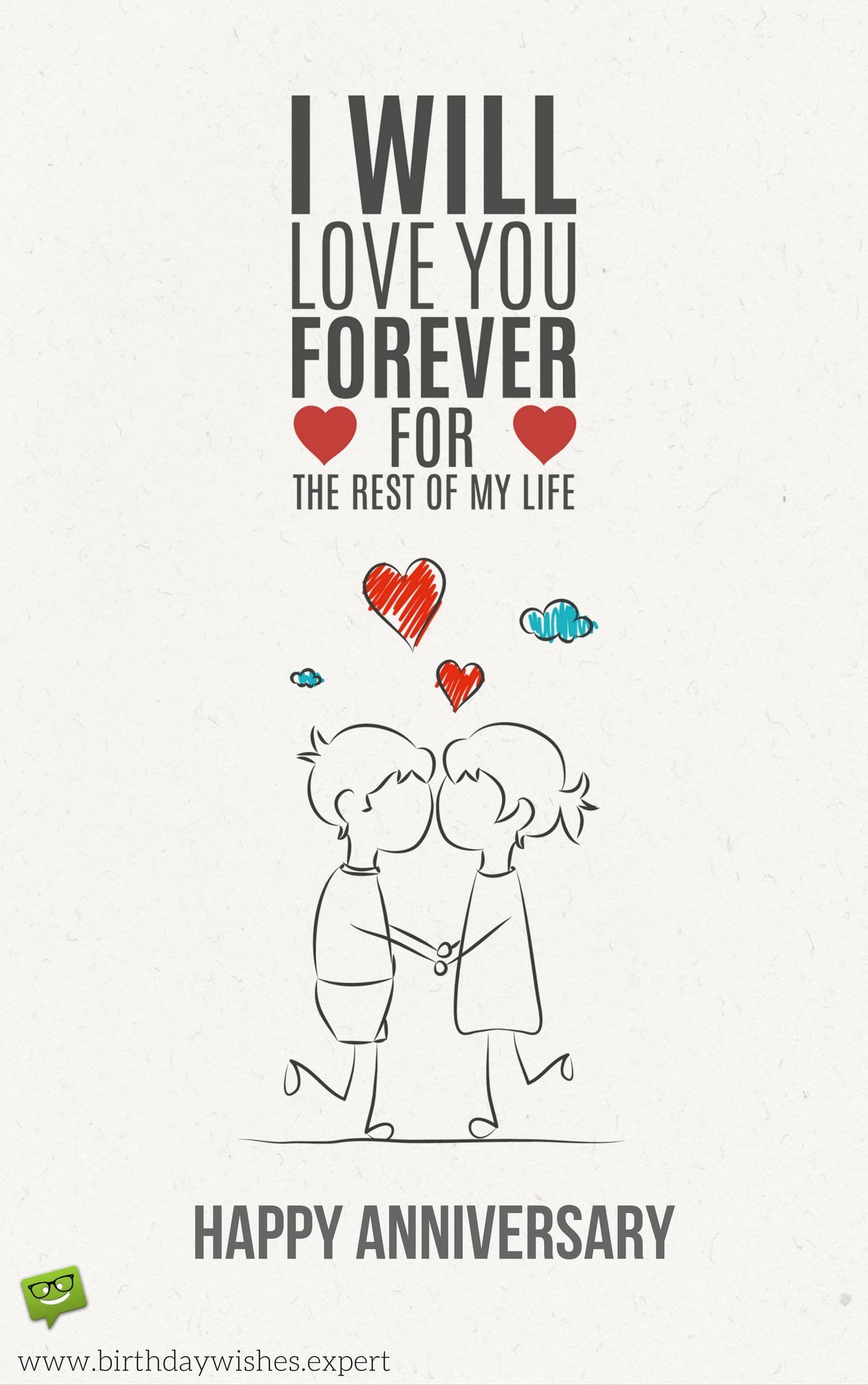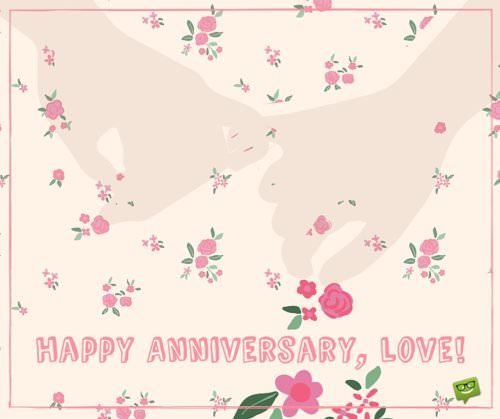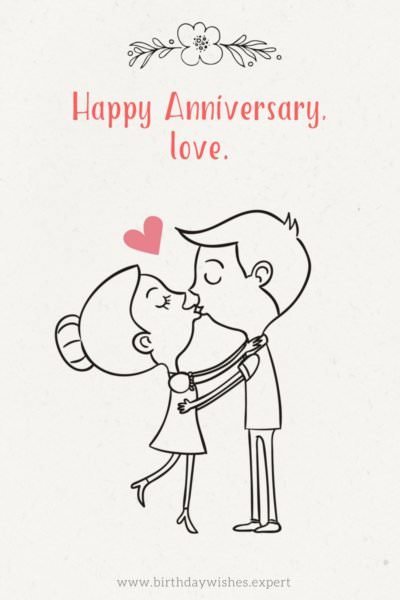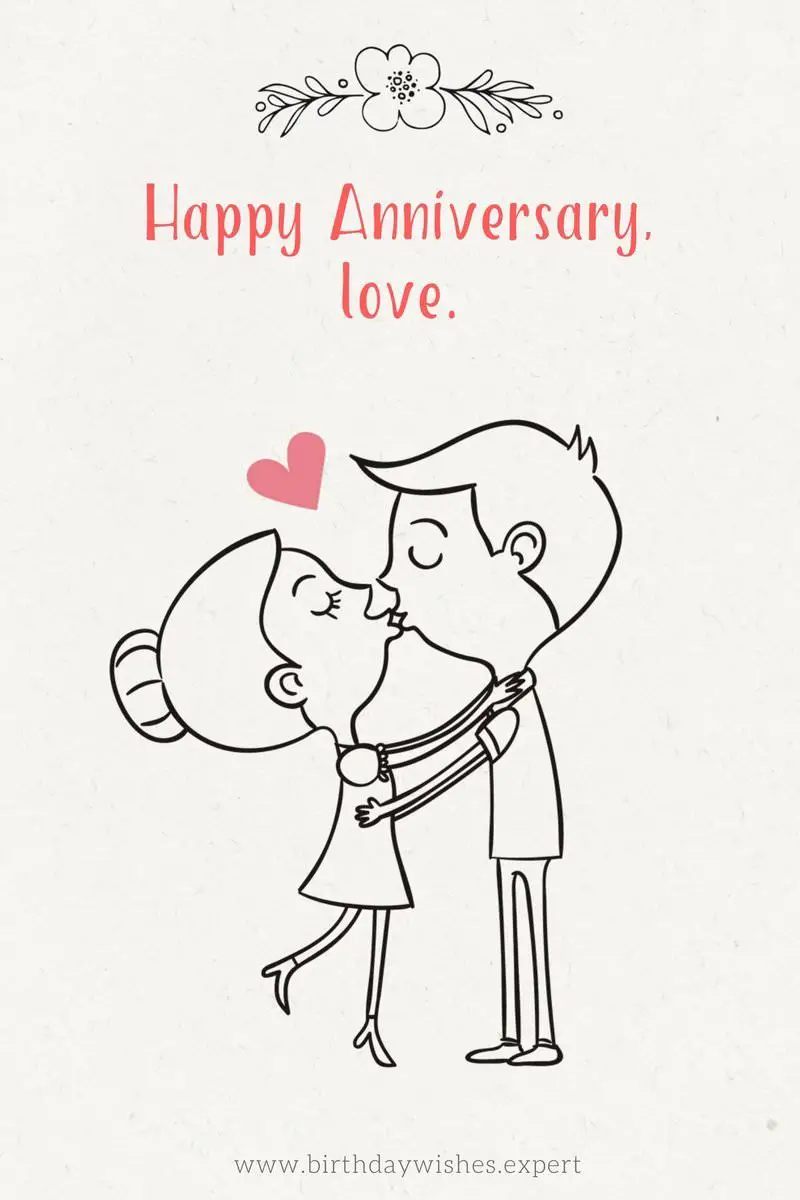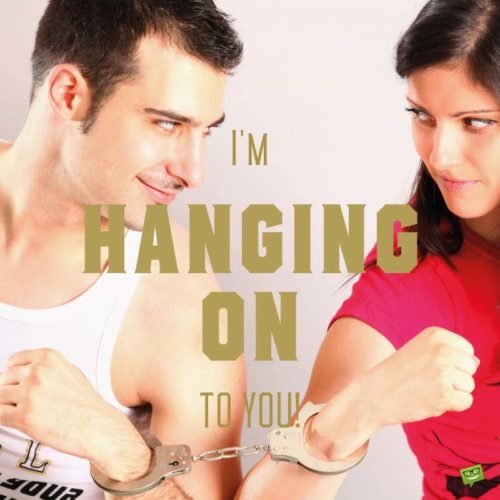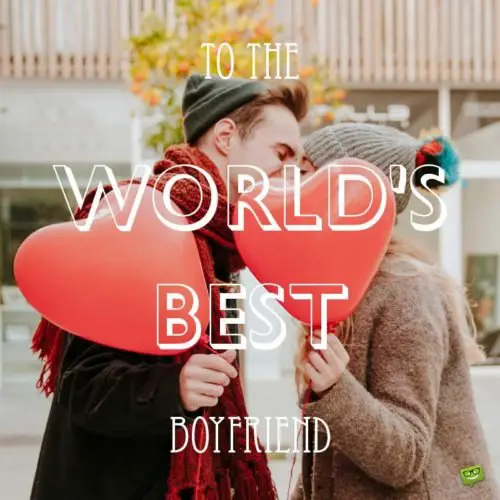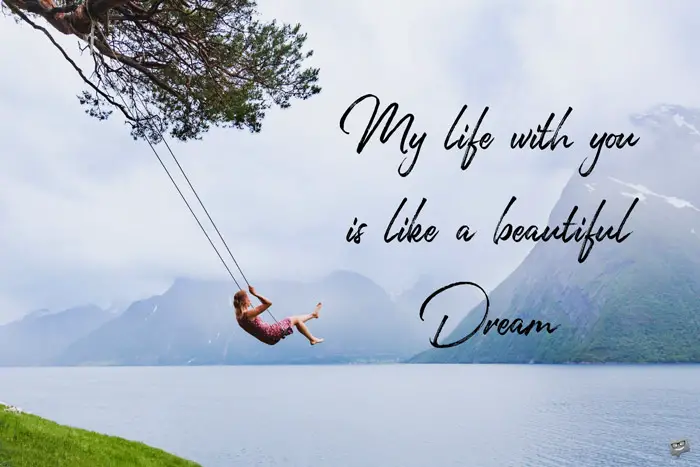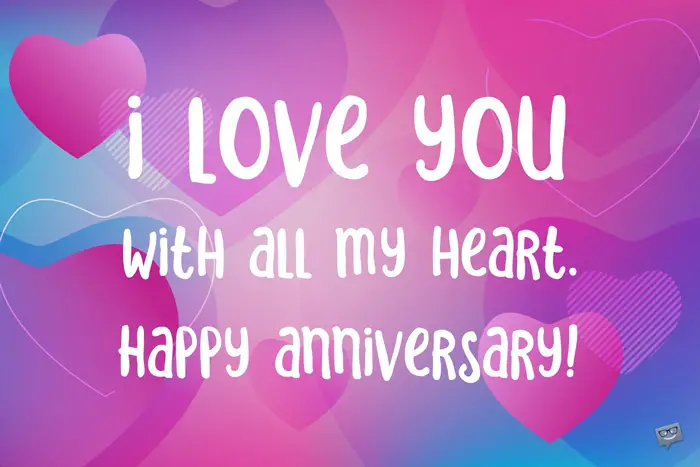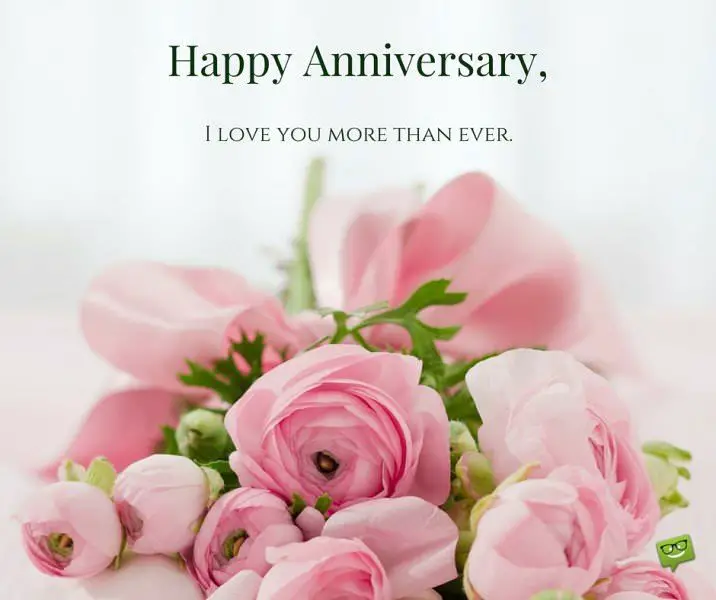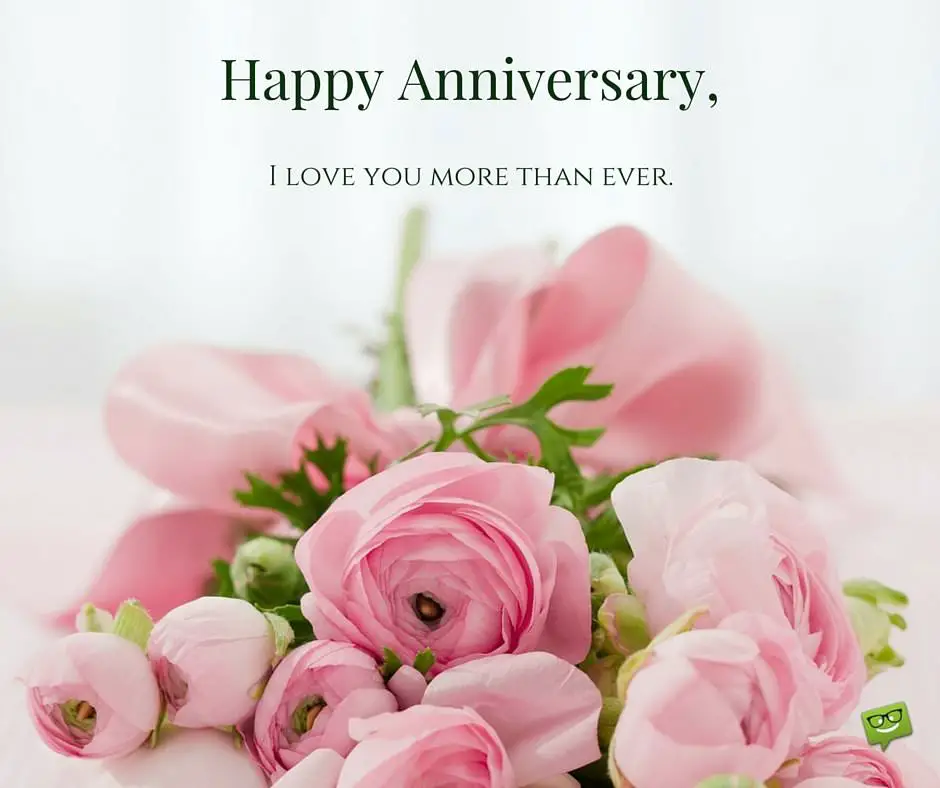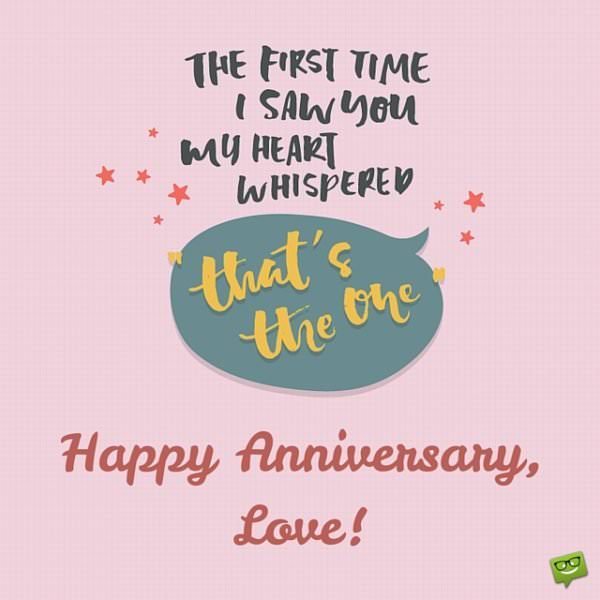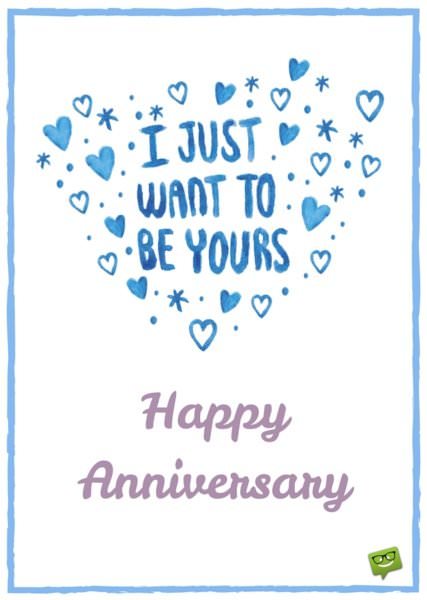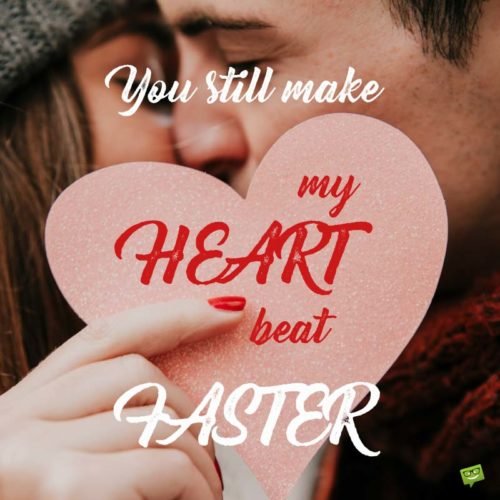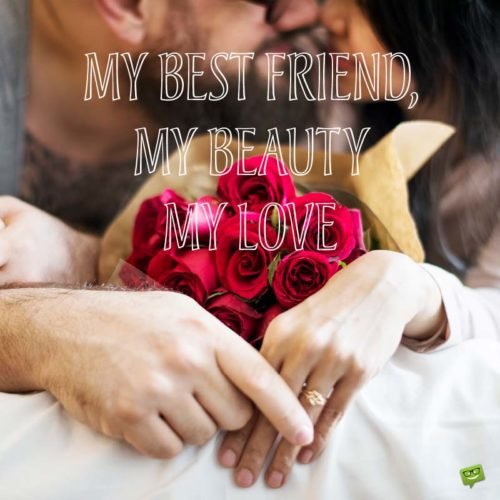 You may also like:
189 Anniversary Quotes for A Very Special Day
Those Years of Togetherness! 100+ Anniversary Wishes for Couples
60 Funny "Happy Anniversary" Messages for All