Every anniversary is a special opportunity to celebrate the love and connection you have with your husband. Whether it's been one year or fifty, you want to celebrate the milestones and moments that have brought you closer together, and to express gratitude for the love and support that has carried you through life's ups and downs. But finding the right way to show him how much he means to you can be difficult. So why not let quotes do the talking this Anniversary?
A thoughtful quote from a famous poet or artist can be just the thing to articulate the love and admiration you have for him on this special day. To make it easier, we've collected some of the best Anniversary quotes for husbands that you can use to inspire your to craft the perfect message to say how much he means to you. From funny Anniversary wishes to heartfelt messages of love, these Anniversary quotes will help you find the right words to express your feelings.
So, look no further. Discover the perfect Anniversary quote to celebrate your husband and make this day unforgettable.
Expressing Your Love: Happy Anniversary Quotes for Him
Everyday I discover that I love you even more, and in this infinite universe I will love you till the ends. Alicia N Green
My love for you has no depth, its boundaries are ever-expanding. My love and my life with you will be a never-ending story. Christina White
Chains do not hold a marriage together. It is threads, hundreds of tiny threads, which sew people together through the years. Simone Signoret
As if you were on fire from within.
The moon lives in the lining of your skin.
Pablo Neruda
It's all about the first person you want to tell the good news to. Unknown
I love you —I am at rest with you—I have come home. Dorothy L. Sayers
The most wonderful of all things in life, I believe, is the discovery of another human being with whom one's relationship has a glowing depth, beauty, and joy as the years increase. 9*
A successful marriage requires falling in love many times, always with the same person. Mignon McLaughlin
A good marriage is like a casserole—only those responsible for it really knows what goes in it. Unknown
There is no more lovely, friendly and charming relationship, communion or company than a good marriage. Martin Luther
Love is just a word until someone comes along and gives it meaning. Paulo Coelho
All, everything that I understand, I only understand because I love. Leo Tolstoy
A wedding anniversary is the celebration of love, trust, partnership, tolerance, and tenacity. The order varies for any given year. Paul Sweeney
All that you are is all that I'll ever need. Ed Sheeran
You are the finest, loveliest, tenderest, and most beautiful person I have ever known and even that is an understatement.

F. Scott Fitzgerald

Thank you for always being my rainbow after a storm. Unknown
Grow old with me, the best is yet to be. Robert Browning
You don't love someone for their looks, or their clothes, or for their fancy car, but because they sing a song only you can hear. O
All of these years you've heard me nag. But on this day, I'm going to brag. Unknown
Yours is the light by which my spirit's born: you are my sun, my moon, and all my stars. E.E. Cummings
Let us celebrate the occasion with wine and sweet words. Plautus
No matter how much cats fight, there always seem to be plenty of kittens. Abraham Lincoln
My heart is, and always will be, yours. Jane Austen
Love seems the swiftest, but it is the slowest of all growths. No man or woman really knows what perfect love is until they have been married a quarter of a century. Mark Twain
So it's not gonna be easy. It's going to be really hard; we're gonna have to work at this everyday, but I want to do that because I want you. I want all of you, forever, everyday. You and me… everyday. Nicholas Sparks
Forever and Always: Short Anniversary Quotes for Your Husband
Anniversaries are the perfect way to remind your hubby how much you care. Finding heartfelt words that express your feelings may be hard, but don't sweat it! Let inspiring quotes do the talking and show him just how important he is in an unforgettable way.
In a sea of people, my eyes will always search for you. Unknown
I always wake up smiling, I think it's your fault. Unknown
You are my today and all of my tomorrows. Leo Christopher
Unless you love someone, nothing else makes sense. E.E. E.E. Cummings

A perfect marriage is just two imperfect people who refuse to give up on each other. Dave Willis
It's so great to find that one special person you want to annoy for the rest of your life. Rita Rudner
I'm much more me when I'm with you. Unknown
Loved you yesterday, love you still, always have, always will. Elaine Davis
In case you ever foolishly forget: I am never not thinking of you. Virginia Woolf
You make me laugh even when I don't want to smile. Unknown
So, I love you because the entire universe conspired to help me find you. Paulo Coelho
When I saw you I fell in love, and you smiled because you knew. William Shakespeare
Thank you for reminding me what butterflies feel like. Unknown
Forever is a long time, but I wouldn't mind spending it by your side. Unknown
I am who I am because of you. You are every reason, every hope, and every dream I've ever had. Nicholas Sparks
The secret of a happy marriage remains a secret. Henny Youngman
The real lover is the man who can thrill you by kissing your forehead. Marilyn Monroe
Being deeply loved by someone gives you strength, while loving someone deeply gives you courage.
Love grows more tremendously full, swift, poignant, as the years multiply.

Zane Grey

May every memory that you share
Of dreams you've seen come true,
Help make this special anniversary day
A happy one, for the two of you
John Walter Bratton
If I know what love is, it is because of you. Herman Hesse
Celebrating Love: Wedding Anniversary Quotes For A Loving Husband
I didn't think it was possible, but I love you more and more with each passing year. Here's to another year filled with love. Unknown
You know you are in love when you don't want to fall asleep because reality is finally better than your dreams. Dr. Seuss
The minute I heard my first love story I started looking for you, not knowing how blind that was. Lovers don't finally meet meet somewhere. They're in each other all along. Rumi
The best love is the kind that awakens the soul; that makes us reach for more, that plants the fire in our hearts and brings peace to our minds. That's what I hope to give you forever. Nicholas Sparks
Another year to create precious memories together. Another year to discover new things to enjoy about each other. Another year to strengthen a marriage that defines forever. Happy anniversary! Unknown
I'm not looking for another as I wander in my time
Walk me to the corner, our steps will always rhyme
You know my love goes with you, your love stays with me
It's just the way life changes, like the shoreline of the sea.
Leonard Cohen
I love you, not only for what you are, but for what I am when I am with you. Elizabeth Barrett Browning
And I'd choose you; in a hundred lifetimes, in a hundred worlds, in any version of reality, I'd find you and I'd choose you. Kiersten White
I would not wish any companion in the world but you. William Shakespeare
A marriage doesn't have to be perfect, but you can be perfect for each other. Jessica Simpson
A great marriage is not when the 'perfect couple' comes together. It is when an imperfect couple learns to enjoy their differences. Dave Meurer
If you enjoy this post, you might also like our collection with Good Morning Messages for Husband
Laughing Through the Years: Funny Wedding Anniversary Quotes for Him
Happy anniversary to the man who still makes me feel like a teenager, even if I act like a granny.
To the one who still makes me swoon like a schoolgirl, happy anniversary! Here's to many more magical moments together.
Here's to another year of me making delicious messes in the kitchen and you snoring through them like a symphony! Cheers to us, my dearest. Happy anniversary!
Happy anniversary to the man who makes me feel like a princess, even if I act like a dragon.
Here's to another year of bickering, fighting and loving each other even more! Happy anniversary – let the annoyance commence!
Cheers to 365 days of exciting escapades and tons of giggles – making every day with you simply magical!
Here's to another year of growing old together, but not up.
On our best days, you make me beam and chuckle. On the not-so-great ones? You still always manage to tickle my funny bone! Happy anniversary – here's to many more of these special moments together!
Through thick and thin, you've always been there for me – even when I'm being more of a lump than the perfect pebble! Wishing us both another year full of laughter (and maybe fewer rocks). Happy anniversary!
Related: Best 35 Funny Birthday Wishes for you Husband
Anniversary Quotes for Husband on Images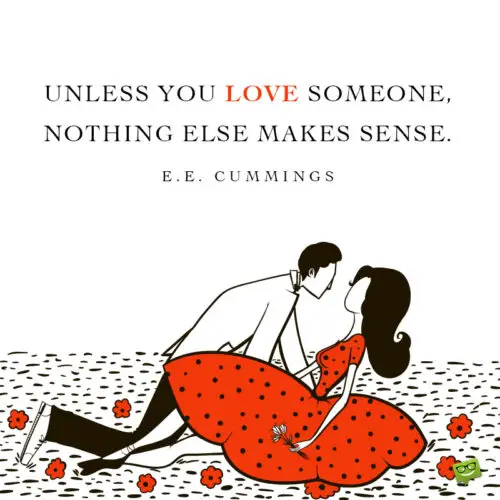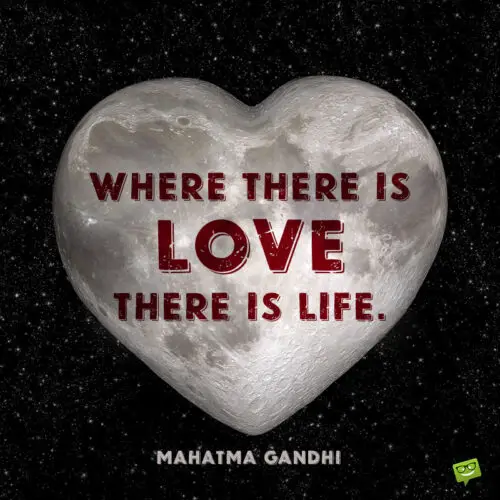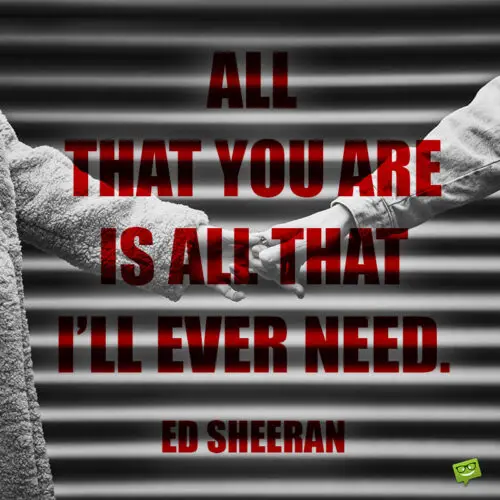 If you like it, pin it!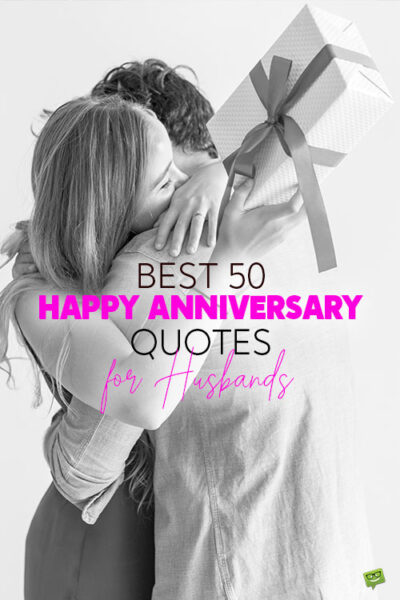 You may also like:
60 Funny "Happy Anniversary" Messages for All
Those Years of Togetherness! 100+ Anniversary Wishes for Couples
99 Happy Anniversary Wishes for Happy Times We've Spent Together