On this page you will find the right words to fuse into the goodbye message you send to your boyfriend after the end of your relationship.
We understand how difficult breakups can be, and that is why we spared no effort preparing this list of breakup messages and quotes, which we hope will help you put the past behind you and move on with your life.
It is easy for me to delete all your photos and messages, but what I might never be able to delete are the memories of you. I guess that's the price I pay for falling blindly in love with you. Goodbye.
Despite the fact that we might be going our separate ways today, a part of you shall live with me until the day my heart stops beating.
From all indications, your life would be happier without me in it. I don't want to prevent you from being happy in life so I choose to leave. Take care, and goodbye.
Being without you is surely going to be one of the most painful experiences I'd ever have to live through. All the same, I wish you nothing but the best as you continue your earthly journey without me. Goodbye.
Our love affair is dead and gone to its grave. I have little choice but to swallow this bitter pill and move on with the life I live.
Our relationship was heavenly but things have taken a turn for the worse. It's time to say goodbye to each other I guess. I will never forget you.
As I bid farewell to you and our relationship for good, do know that deep within the cell of my soul, I shall always love you and carry treasured memories of you.
My walking away from you today doesn't mean I don't love you. I still love you and care so much about you.
Finally, distance has sadly succeeded in killing the beautiful relationship that we shared.
The tragedy of the demise of our relationship is one of the greatest tragedies of my life. Goodbye.
Our disloyalty to each other is to blame for our separation.
I might be broken today, but someday I will heal and smile again. Goodbye.
We love each other dearly. The only problem is we were not born to be soul mates. I think it is in both of our best interests to call it quits.
I wanted to share all my life with you and only you, but you weren't ready to share yours with me. I leave your life today because I respect the decision you have taken. All the best.
I am setting you free today because I really love you. Goodbye, my dear.
I had you but you flew away and left me all alone. It hurts like hell but I can live with it. Goodbye.
I think it has gotten to the point where being alone gives me more peace than being in a relationship with you. I'm sorry, but I need to take a break from this relationship of ours.
We must go our separate ways, for what bound us together is gone. Goodbye.
Despite the fact that you broke my heart into a thousand pieces every day, I held on to you because I loved you. I guess now is the time to let go and say goodbye.
You brought my heart so much pain, but he came along and replaced all the pain with great joy. Owing to that, my heart naturally chose him over you. Goodbye.
There used to be a time when heaven was being with you. Today, being with you brings me the opposite of heaven. We both have to be strong and move on.
The demise of our romance goes to support the fact that nothing in this world can ever last forever.
Even though my heart will long for you for a long time to come, I think it's best we get out of this toxic relationship.
If it is meant to be, there's nothing on earth that can ever stop it from being. Our relationship was clearly not meant to last. Goodbye.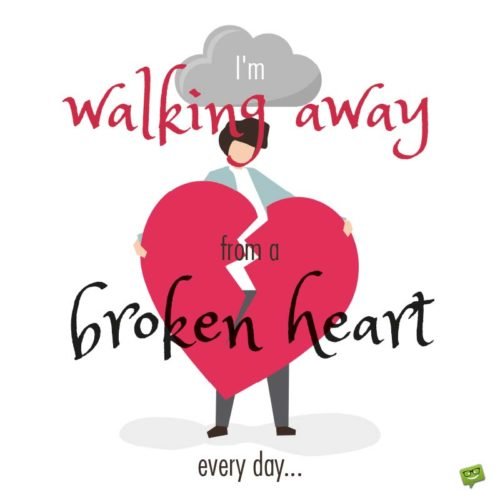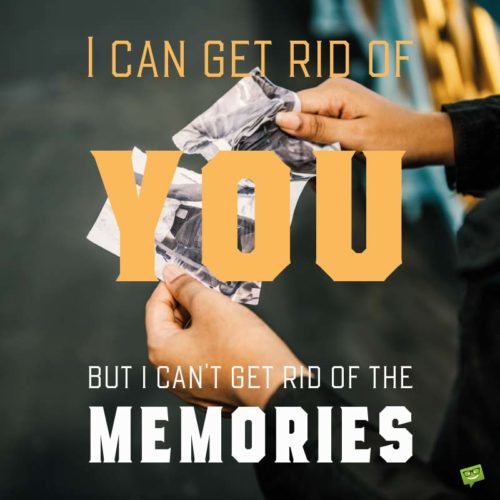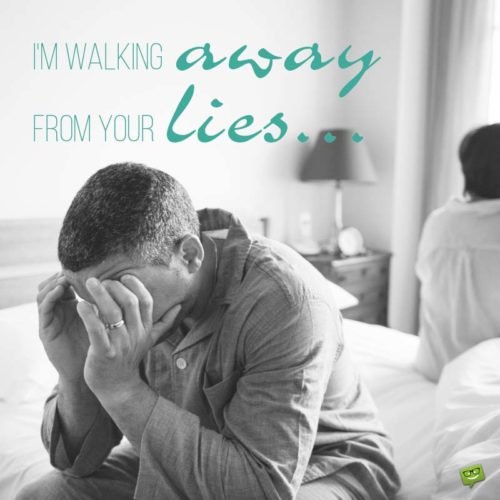 I am walking away from our love affair because I am confident God didn't bring me into this world to suffer a broken heart every day. Goodbye, and I hope someday you learn to treat women with love and respect.
Despite the fact that you broke my heart, I still love you. However, I cannot be with you anymore.
Letting you go in no way means I don't love you anymore or care less about you. It's because every single day, your actions break my fragile heart.
I was forced to walk away from you because being with you made me forget how it feels like to be happy.
You were the one person who I thought would fill my heart with joy, but you ended up being the one person who filled it with sadness.
You have no one but yourself to blame for destroying our beautiful relationship. Goodbye and I hope you change for the better.
Now that your endless lies and unfaithfulness have succeeded in tearing us apart, I hope you are proud of your achievements. Goodbye, and please don't worry about me. I will learn to be lonely.
Ironically, in loosing you, I have gained my freedom and happiness. Goodbye.
I had two options: be in a loveless relationship with you or live all by myself. I chose the latter.
I don't hate you. I just hate the wicked things you did to me. You not only broke my heart, but you also broke my soul.
Our bond might have been broken, but that doesn't mean my love for you is gone. As long as I live, I will never stop loving you.
I might be the one who is cutting the ties that bind us, but you are the one who gave me the scissors to do the cutting. Goodbye.
If you think you have broken my heart, you've got another thing coming. Your callousness has made me stronger and set me free from this captivity we call a relationship. Thanks for giving me my freedom and making me stronger!
We loved each other so madly. Our love burned so brightly, but now it burns no more. It's not the end of the universe.
Leaving you might be the worst nightmare of my life, but I know I will survive it.
You may also like:
Breakup Quotes | Messages to Send When It's Over
Goodbye Quotes | End of an Era