Some say that birthdays are the start of a new beginning, or a time to reflect on the memories. Either way, by giving the perfect birthday wish, you are bound to be the favorite friend and cherished family member. A birthday message from the heart can bring many blessings and a world of beauty to anyone's special day. That's why finding the best birthday wish that's right for you is essential to making the best day of someone's life even better.
Be the hero, the friend, the sister or brother that makes that special someone grateful for being born. Let them know how much they mean to you with the perfect birthday wish. The following are some wishes that are sure to knock their socks off.
---
Original Birthday Messages to Tell Them How Amazing They Are
They say you shouldn't count the years but count the memories. Hoping today is the best one yet. Happy birthday to you!
You are one in a million. Happy Birthday to the best person I know.
What?! This cake is too small for such an amazing person! Happy birthday.
You are so special I wish your birthday was a real holiday. Then I could spend the whole day with you. Happy birthday.
If the stars stopped shining and the sun took a vacation, you would be the perfect replacement because you shine so bright. Happy birthday!
If you ever get a flat tire, I will be there if you need help. After all, you're the best person I know. Happy birthday.
Wishing you all the best of love and cheer that only you deserve throughout the year. Happy Birthday!
Looks like your birthday candles are already light- you are going to set the world on fire with your dreams. Happy birthday to someone special.
It's not the wrinkles that count, but the moments you've cherished. It's not the ups and downs or years you've been through; it's the person you've become. The world is lucky to have you. Happy birthday!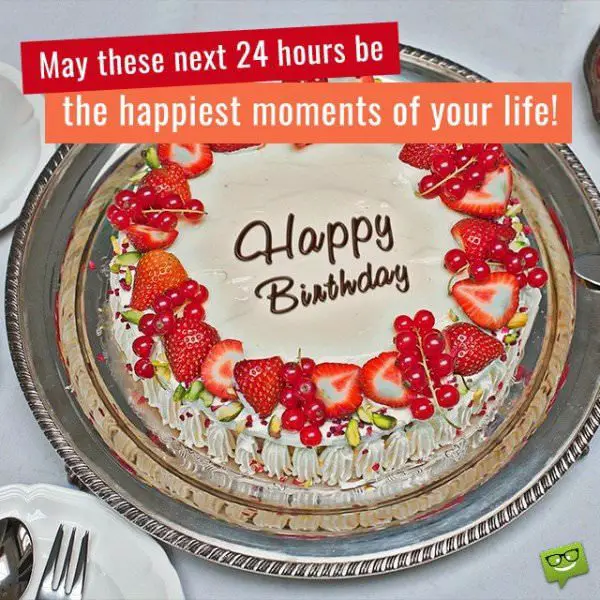 May these next 24 hours be the happiest moments of your life. Happy birthday.
I hope your birthday is a fabulous event. But a day on the calendar could never be as fantastic as you are! Happy Birthday!
Wow! How old are you again? I never can tell you're so damn awesome! Happy birthday!
Over the years some people get richer or wiser, and some just get older. But you have grown richer in love and wiser in life. Cheers to you! Happy birthday.
A candle a day makes for a big cake. But no one deserves it more than you. Happy birthday.
If life is a highway and we get to drive our own cars, you sure are stealing the show! Happy birthday.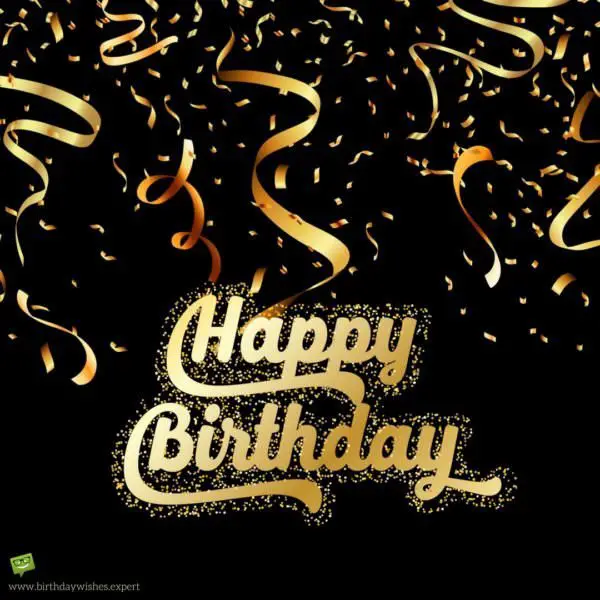 Astonishing Birthday Wishes to Help you Send a Perfect Message
If I owned a concert hall, I would give you VIP backstage tickets. But you would be the star. Happy birthday.
If I have a kid one day I will name it after you. After all, you're pretty much perfect. Thanks for being you. Happy birthday.
I think the dictionary misspelled AWESOME. It's supposed to say YOU. Happy birthday to someone who gives meaning to this word.
I thought about taking a bite out of you since you're so sweet. But I guess a piece of cake will do. Happy birthday.
May your life be filled with happiness, your years with laughter and this day with the warmth of love. Happy birthday.
Good luck on this special day. You are someone to celebrate. Happy birthday, superstar!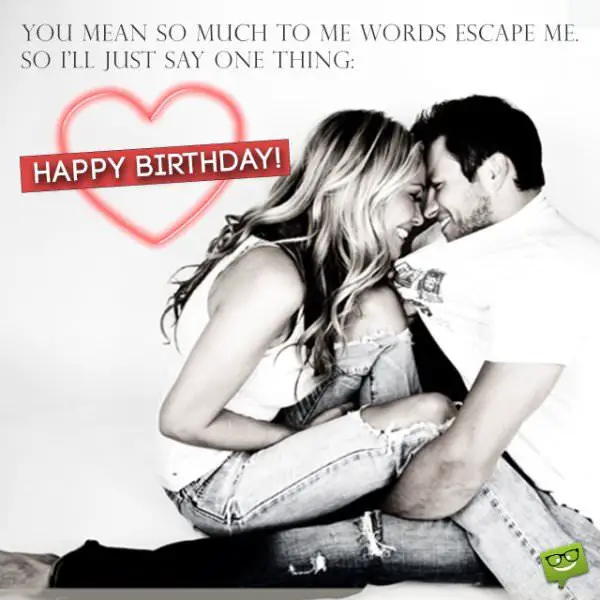 You mean so much to me words escape me. So I'll just say one thing: Happy Birthday.
You must be exhausted. How do you keep getting older but still look so young? It's really not fair, but since it's your birthday I won't ask for your secret until tomorrow. Happy birthday.
I think we better call someone to drive us home. We're about to get happy. Happy birthday- you deserve a drink!
If we were like a root beer float, you would be the ice cream because you're so sweet. Happy birthday.
Is it just me or is it hot in here? Oh yeah, I forgot you were standing there- hot stuff. Happy birthday.
Last year on my birthday I wished for a new best friend- and you made my wish come true. Happy birthday. I hope all of yours come true, too.
Life is an adventure and you make my life an adventure worth discovering. Happy birthday, you're amazing.
Like cats and dogs we sometimes do fight, but since it's your birthday I have to say you're always right. Well, most of the time. Happy birthday.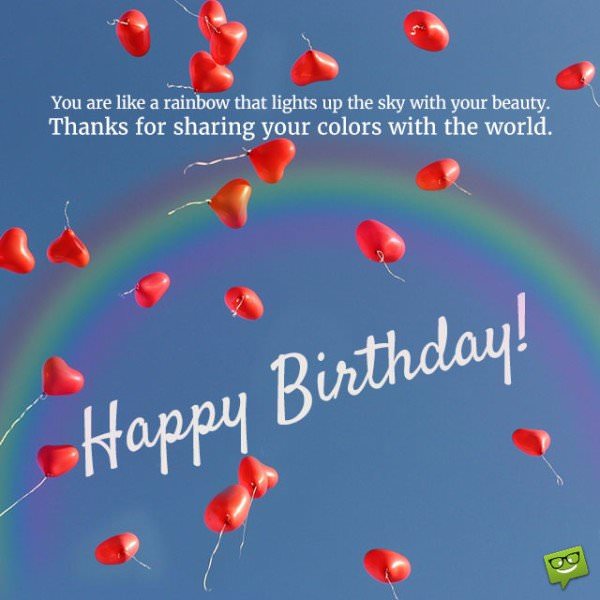 Like turkey needs gravy and coffee needs creamer, I need you in my life you perfect dream keeper. Happy birthday.
I'm beyond happy that you were born. Happy birthday.
God must have a big plan for your life. If he doesn't, I would be happy to claim you as my own perfect human being to keep around. Happy birthday.
Thanks for never giving up, for pushing forward and staying true to yourself- the world needs someone special like you. Happy birthday.
If I was stranded in the ocean like in Castaway, you would be my Wilson. Happy birthday- you're my lifesaver.
If I was directing P.S. I Love You, I would forget the P.S. and say "Happy Birthday!" P.S.-I love you too, though.
Charming, funny, adorable- just a few words I came up with to describe you. Happy birthday.
I was going to bake you a cake, but then I remembered that you're the one who can cook. Really, is there anything you don't do? Happy birthday, you awesome human.
---
You may also like:
Our Happy Birthday Collection | The Best Birthday Wishes for Friends, Family & Loved Ones
Top 100 Birthday Wishes for your friends
Funny Birthday Wishes for your Family and Friends
Get more unique birthday wishes!