15 Cute Happy Birthday Images to Share with the Ones you Love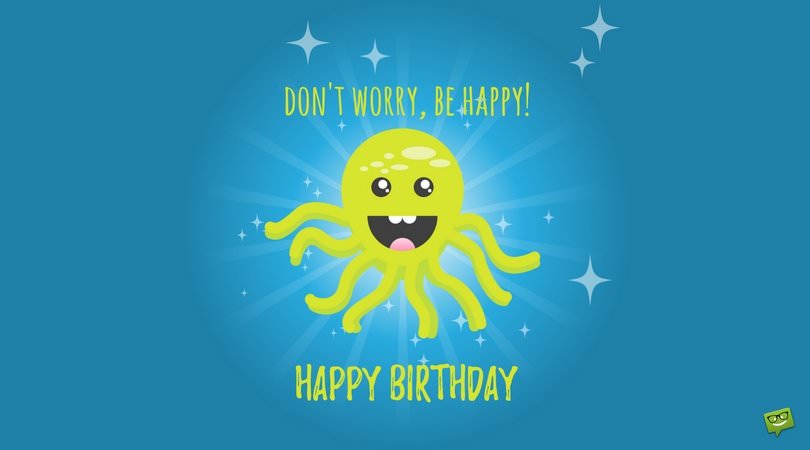 Oh, you know: words. Words can be deceiving unless carefully laid in the correct order so as to get exactly the message you want to send across. Take a wrong turn, switch them, misspell them, and part of your precious little meaning vanishes in thin air! Of course, you might want to trust the experts (wink), but still you're going for something more straightforward.
That's when you know you're looking for a picture. Its colors create mind associations, its designs bring hundreds of things into your mind and the use of fonts will garnish everything with style. Bottom line? We often prefer saying it with an image. Visual types of the world, unite! If a picture is a thousand words, then these happy birthday images will definitely spare you some and bring that euphoria only the spontaneous smile causes. What more to ask for, really?
---
---
---
---
---
---
---
---
---
---
---
---
---
---
---
---
---
---
You may also like:
Our Happy Birthday Collection | The Best Birthday Wishes for Friends, Family & Loved Ones
Funny Birthday Wishes for your Family and Friends,
15 Birthday Wishes Cards and Quotes
Get more unique birthday wishes!
Click here for our best
birthday wishes
.