Admit it: chances are, you are what your kids call "a boomer". That doesn't mean that technology is an unknown language to you! If it's the special day of your little boy (of any age), you might want to share the best Happy Birthday Son images with him!
Be that modern parent and send one of these images to your son on his birthday. He'll smile, he'll laugh, he'll feel blessed to have you, and he'll surely appreciate it.
Funny Happy Birthday Son Images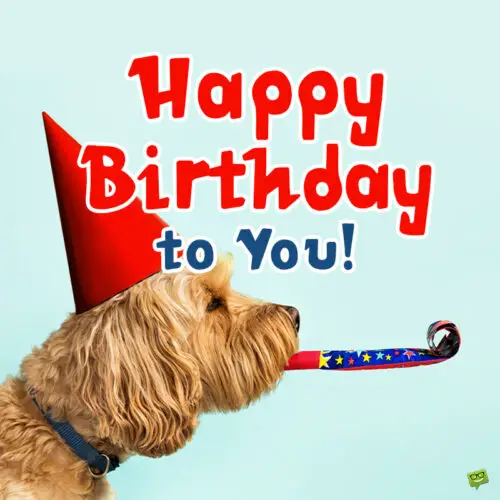 This adorable dog with the playful red birthday hat on its head
is the cutest ever to wish your son the very best on his special day.
Share this colourful image with him and put a smile on his face.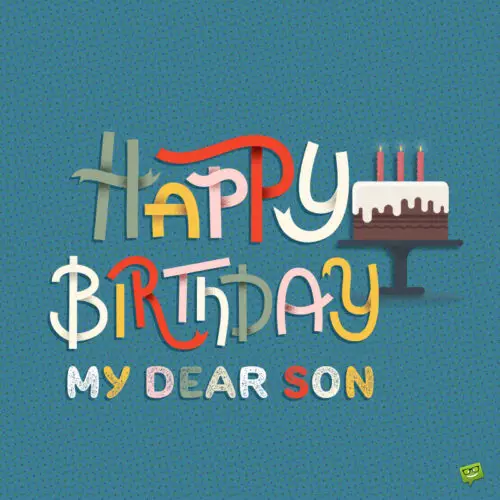 This image of multicoloured letters on a blue background
spelling happy birthday is simple yet quite playful for your son.
The nicely placed chocolate birthday cake with vanilla icing
pouring around the edges looks delicious. He will love it.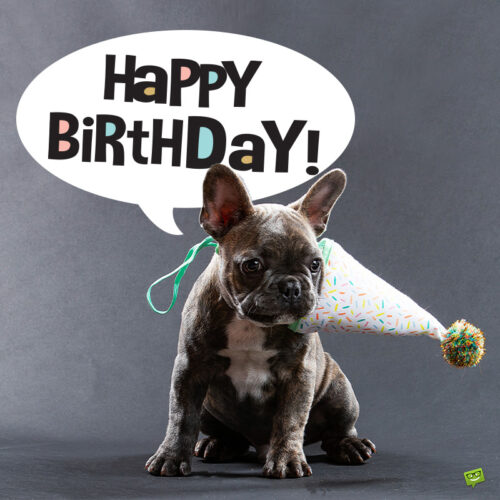 If your son likes dogs, surprise him with this -literally- party animal.
This puppy is ready to hit the dancefloor after having his birthday cake, of course.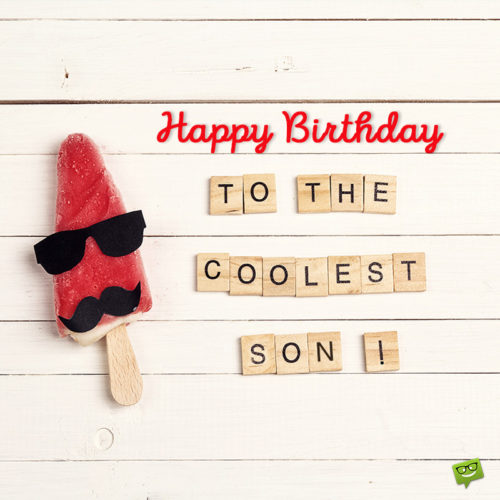 What a great way to express how cool you believe your beloved son is.
This image of the cool red icicle on a stick with that twist of it wearing
black sunglasses and a moustache is quite unique. The red happy birthday
letters surely add the brightness needed to complete the picture. He will love it.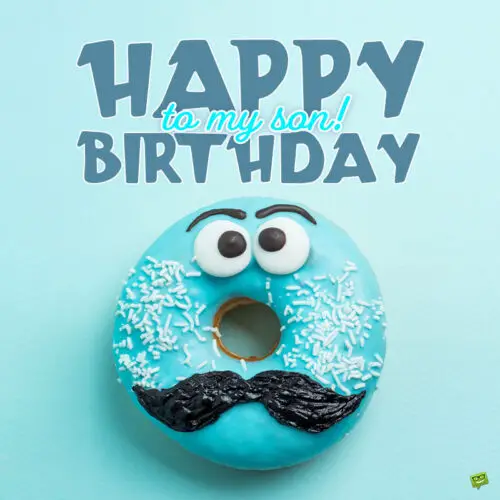 This is the sweetest image ever. You can't go wrong with a blue face donut
covered in white sprinkles and a moustache. However it's all in the eyes.
Quite funny and playful for your loving son's birthday. Great choice.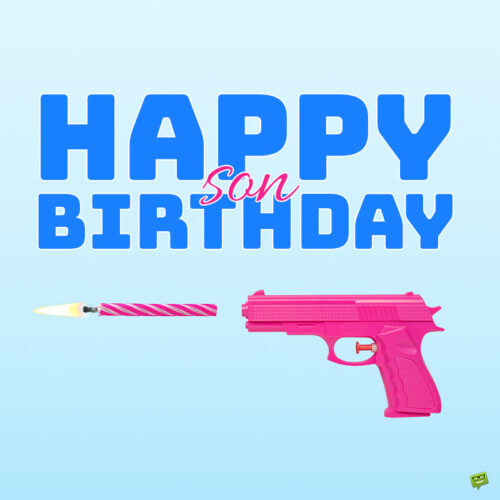 This action image can happily be used to wish your much energetic son
a Happy Birthday. In the vivid duo coloured picture of pink and blue,
and the little candle shooting out of the pink gun so fast, it is very exciting.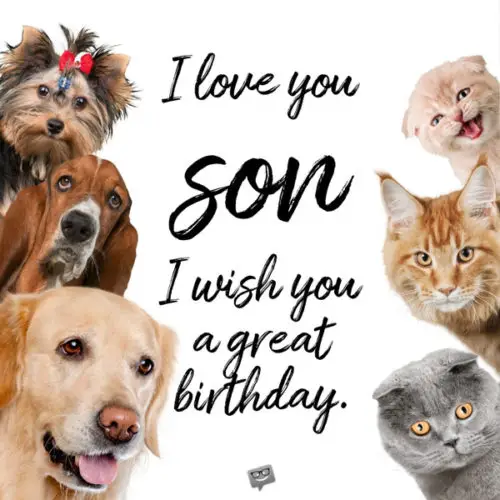 Yeap! Everybody's here, all men and women will celebrate…
Wait, these cuties have arrived first! Share this uber-cute
birthday pic with your birthday boy and make him extra happy!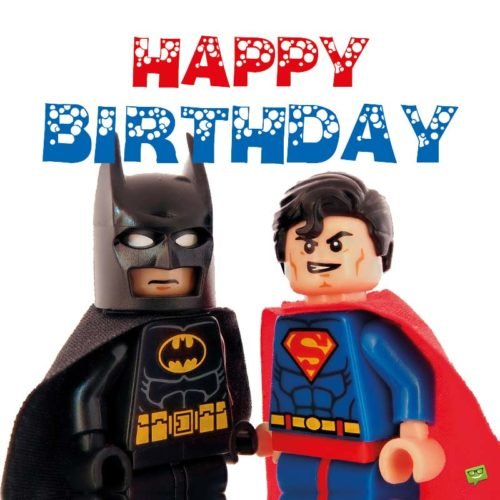 The best birthday ever is when you, along with his favourite super heroes
wish him Happy Birthday. In this image Batman and Superman are side by side
in full costume to express best wishes for your son's birthday. It's the pick of the day.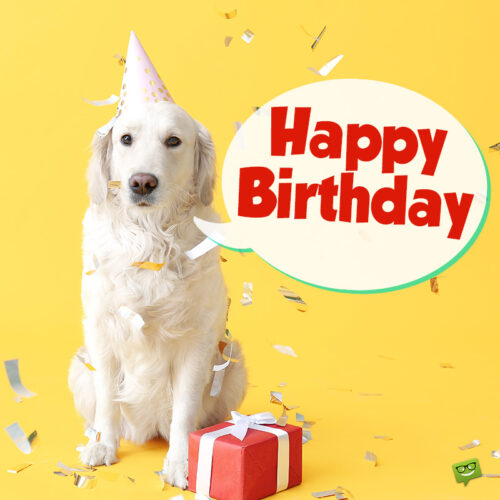 Instead of the noisy happy boy, he might be the quiet happy boy!
If he loves dogs, sharing this one is the right birthday move.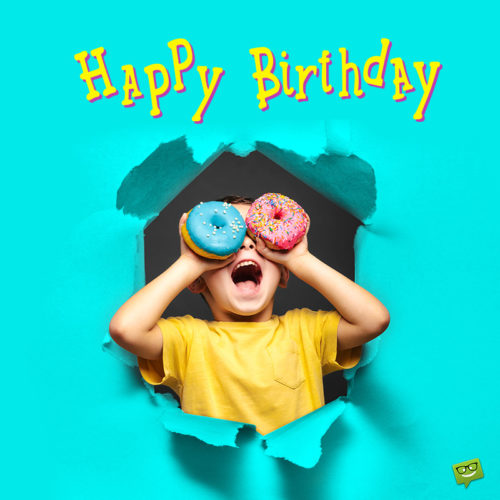 Imagine it's your birthday and you get this vibrant image to wish you on your special day.
It's not only the colours that are exciting, but the little boy holding up two sprinkled covered
donuts over his eyes, that makes it the sweetest ever picture. Your son will love it !
Inspiring Happy Birthday Son Images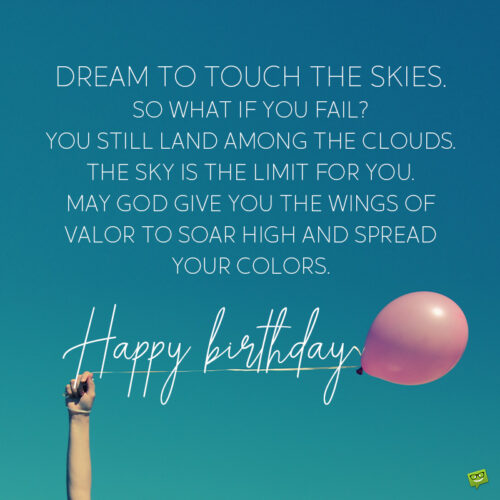 Urge him to go for what's best for him with this truly inspiring birthday card.
The message says it all: the sky is the limit and he should aim high.
A wish that will move and motivate him.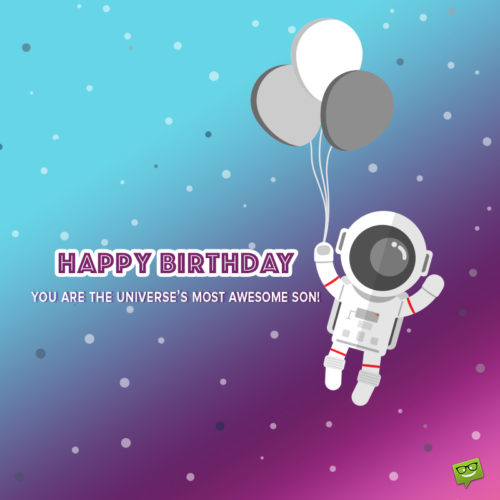 We find this birthday image particularly touching!
Your son is depicted as an astronaut,
a man flying in the stars on a heroic mission,
still finding the time to celebrate his special day.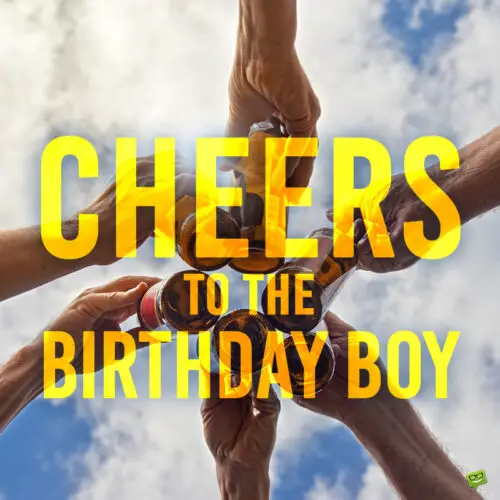 Sometimes you need an atmosphere of friends and loved ones to cheer
your boy's special day. He would love to see you all raise your glasses and
wish him a very happy birthday. The more the merrier on such occasions!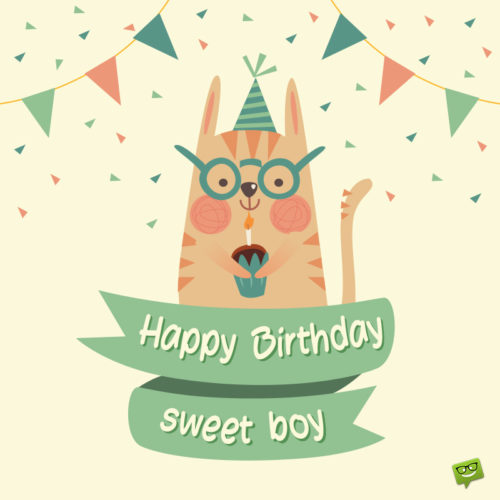 Wouldn't it be great for your special boy to receive such a fun birthday card?
The party decorations and confetti will definitely put a smile on his face.
However it's the party animal cat wearing the birthday hat
that brings out his sweetest laugh.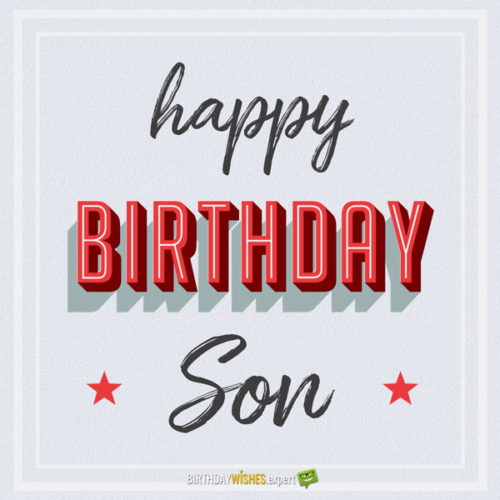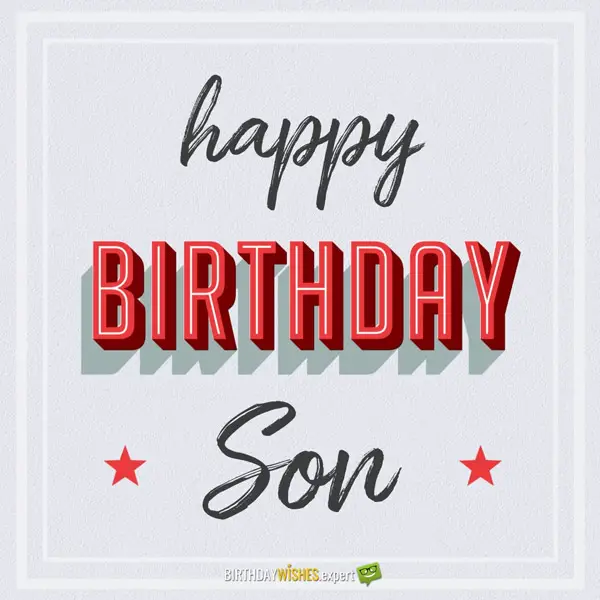 Sometimes all a beloved son needs is a simple card that says he's being thought of.
Your son will love the chic embellished design of red letters pointing out
his birthday and you wishing him well. It will be greatly appreciated.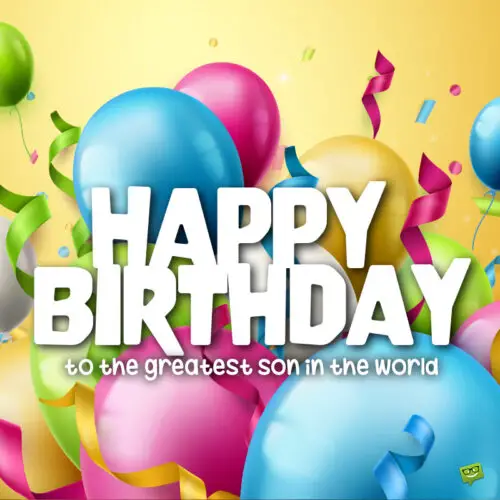 When you're wishing the greatest son in the world, then these bold
happy birthday letters with a vivid colourful background of balloons
is the way to say it. Your son will feel the vibe of excitement.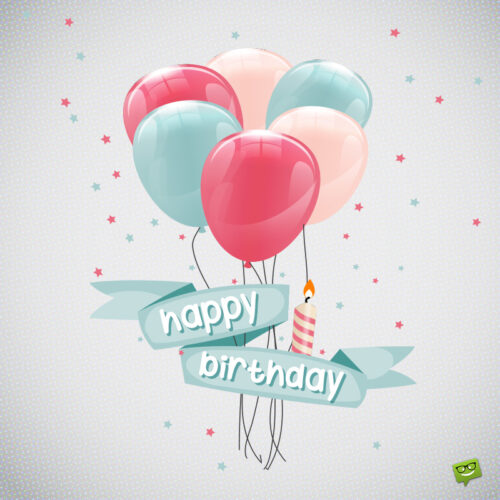 Wouldn't it be great if your beloved son were to see this amazing decoration
that has it all. The colourful balloons and lit candle will immediately
put him in the festive mood his birthday asks for. He will love it.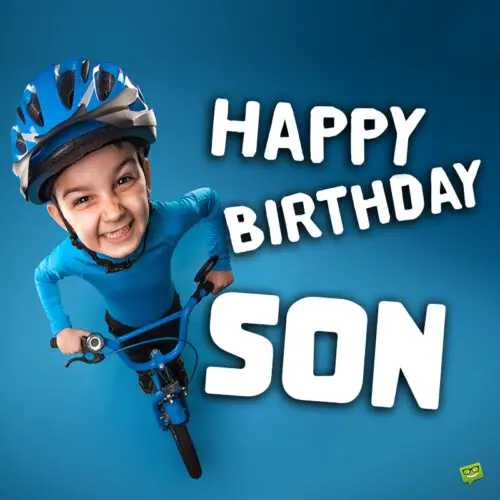 Imagine when your little boy sees himself in this image of a great solid
blue background and a kid full of energy on his blue bike. He will be
very happy you wished him happy birthday with such fun.
Especially if you can accompany it with a bike as a gift!…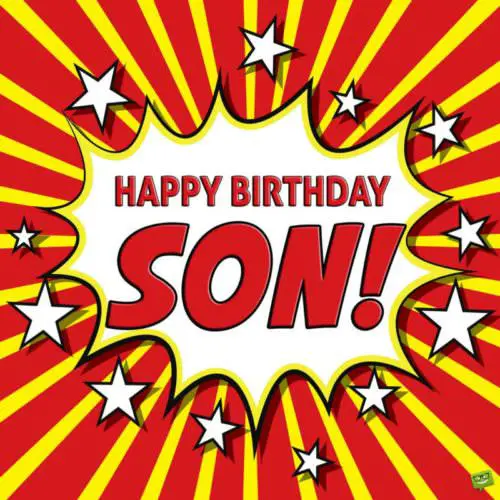 What a powerful, loud and exciting image of wishes.
Your son will love this full of stars and big bold red letters,
as if from a comic book hero book, wishing him happy birthday.
It's a perfect choice.
Happy 21st Birthday, Son Images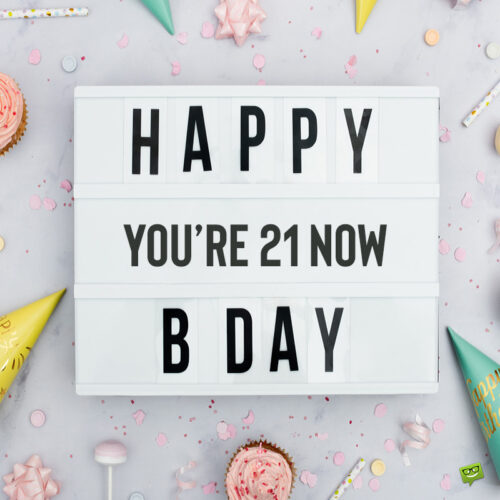 Wouldn't you be thrilled on your special day if it was your 21st birthday?
All the colourful party hats and cupcakes in the background are surely
festive but it's the bold letters pointing out that you are
now 21, that makes the difference. It's a great choice.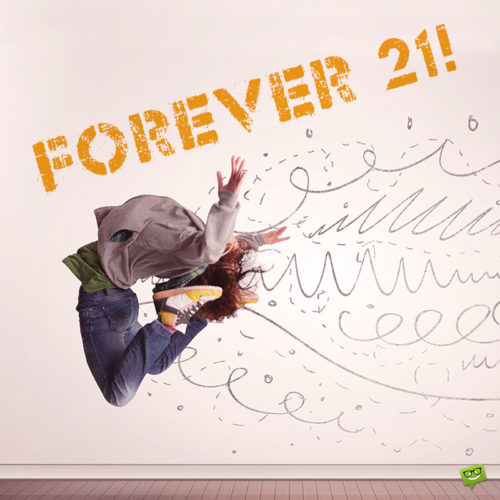 What would be more for fun than jumping up high and celebrating
such an important birthday number. Your son will be delighted with
this image portraying the energy, youth and freshness of life.
Great way to wish him happy 21st birthday.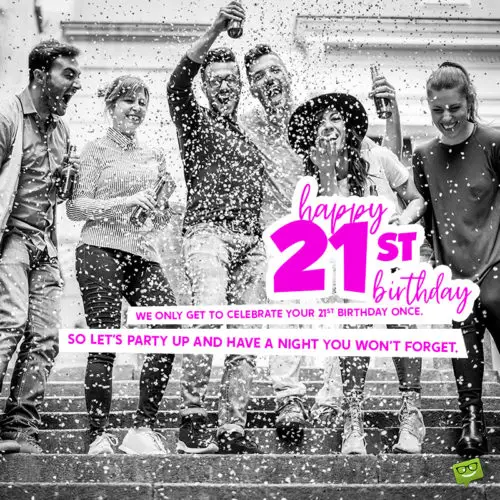 It's all about making it something to remember, and friends and loved ones are a must.
Wouldn't be wonderful to make that happen for your son? The laughter, the confetti,
the music and dancing will definitely be memorable. Truth be said, you only turn 21 once!
You May Also Like:
250 of the Best Birthday Messages to Make Someone's Day Special
Smile, It's your Birthday! | Funny Happy Birthday Images