Birthdays come once a year for all, so when it's time to share a festive quote with someone who love and care about, share one of these funny happy birthday images.
Birthdays are cool and we all love them! But why are they so important? Well, because everybody wants affirmation and this is a day to feel special, loved and appreciated by all the people who play an important role in one's life. The festive atmosphere, the wall decorations and cutouts, the birthday cake, the party and even the gifts are all part of the ritual, to celebrate and cherish the happiness and joy the birthday person brings to our lives and make this day not only special but also a day to remember!
Choosing the right gift, or the right birthday surprise, will certainly do the trick and so will the choice of a chocolate cake – everybody loves chocolate, you can't go wrong with that! But, whatever you choose to do you need to pair it with a witty message in order to add your own personal touch!  One does not simply wish Happy Birthday without a message!
So how about breaking stereotypical ways and becoming a bit more daring? How about adding some humor to spice up your birthday wishes and make them more ballsy and lit? A good sense of humor is always appreciated, it makes a lasting impression and is a necessary life skill. Whether it is the special day of a loved one or of your bestie, or you simply want to celebrate an intimate or social relationship, our unique collection of Happy Birthday pictures and memes will make your wishes stand out!
Go ahead and pick your selection! Spritz excitement and buzz to your Happy Birthday wishes on Instagram and social media! Make this day special for all those you love and care!
Funny Birthday Pictures to slay them!
Everybody enjoys a good laugh and we all know that laughing adds years to life! Our hand-picked collection of images has been selected to achieve just that – snappy and exciting Happy Birthday greetings that will make them laugh to tears!
The surprise in the owl's eyes is epic! This funny Happy Birthday image will have them in stitches!! Owl be seeing you then at the birthday party!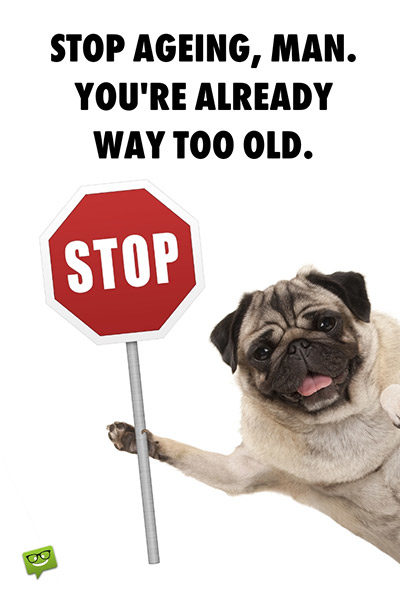 Dog lovers will love this funny Happy Birthday image. This pug seems to have the answer to the problem all figured out. You are older than old! You are so old you will be barely able to blow out the candles!
This chick with dark sunglasses exudes a certain confidence in its appearance, after all sexiness is a state of mind! This funny Happy Birthday image is pure poultry in motion!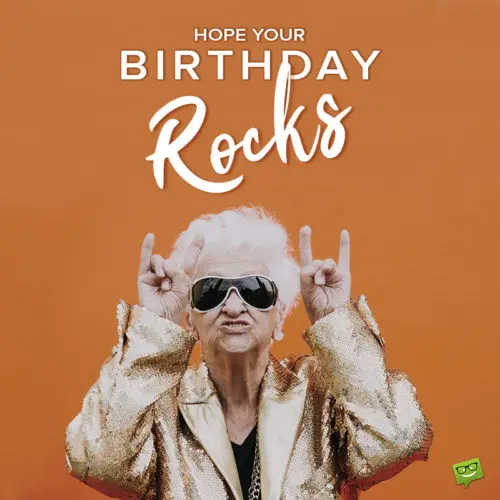 You are never too old to rock n' roll! This granny saluting with the traditional hand-horns gesture is totally lit! Old school rules! Happy Birthday from one superstar to another!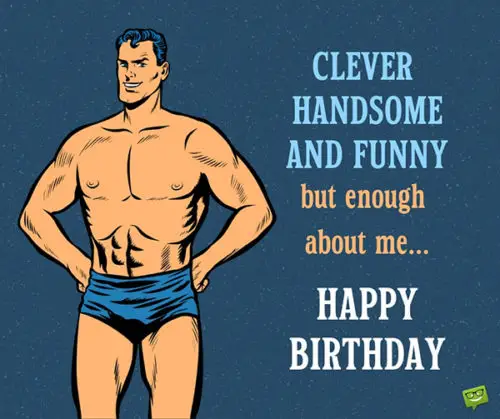 Awesomeness is my name….. but wait I almost forgot this is your day! Happy Birthday bro! You look almost as good as I do!
Happiness comes from within and this is the Happy Birthday image to prove the point! Getting older has its risks, I heard fart attacks are on the rise!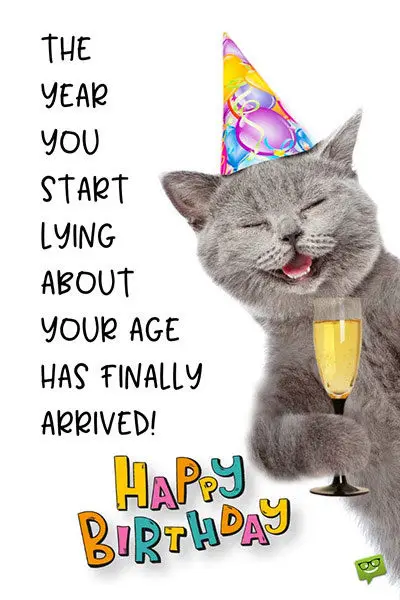 Don't worry about the future, stay in the present for a while longer! This is a snappy Happy Birthday image for those who appreciate witty humor!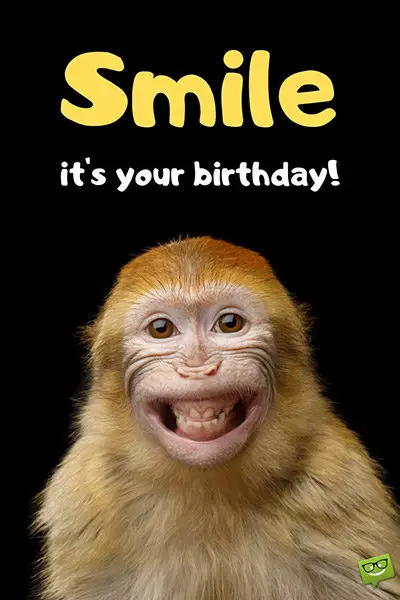 This picture is a winner! Totally lit! An ape-solutely awesome Happy Birthday image to share with friends and family to have them in stitches!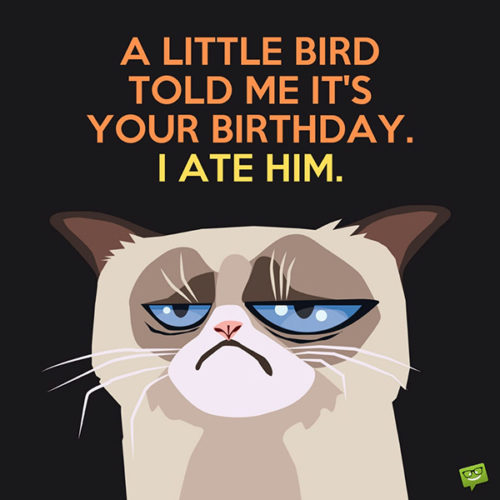 No collection of funny Happy Birthday images would be complete without Grumpy cat! A purr-fect image to make an unforgettable impression!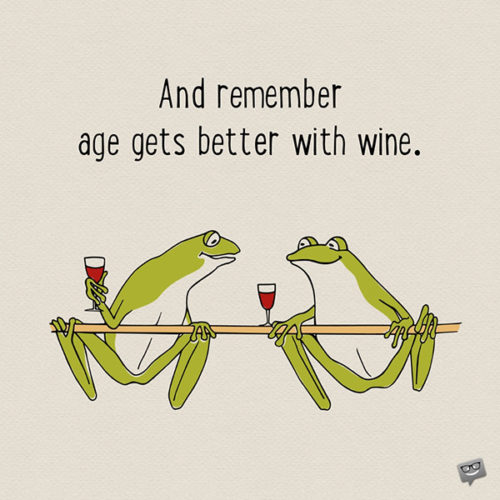 A glass a day keeps the doctor away, just keep it classy, no wine from a box! Let's get legless!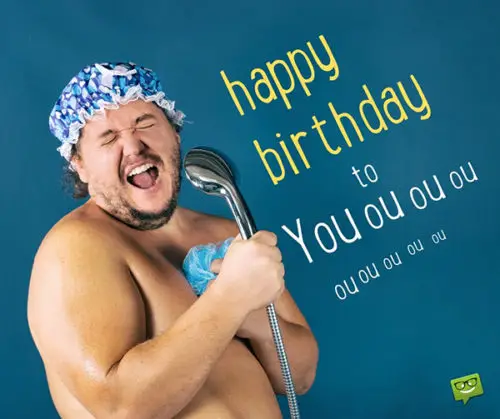 You know, my neighbors are listening to great music whether they like it or not, so now I am going to sing Happy Birthday to you, to rehearse for your party tonight!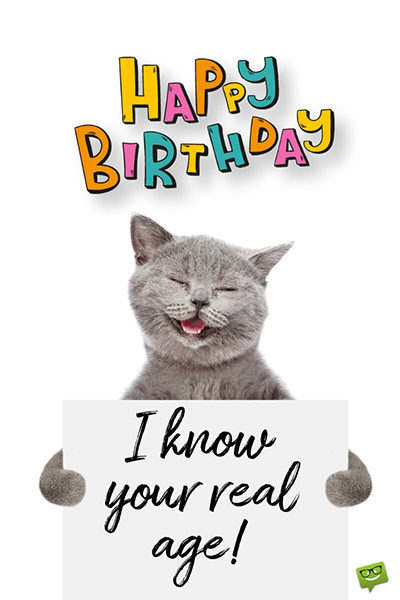 This is a really funny image! Cats know things and this one knows your secret! Happy Purr-rthday!
Funny Happy Birthday Images for Him to laugh his head off!
Dudes are dudes, and they have their own codes of verbal and non-verbal communication of what is cool, so here is a collection of funny Happy Birthday images just for them!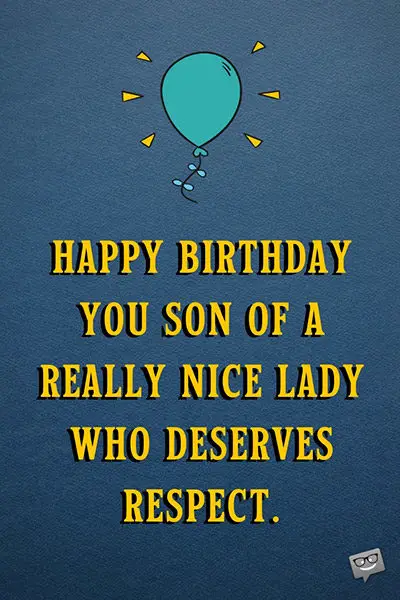 A nicely put together message, with appropriately arranged words for wishing Happy Birthday to the son of a good lady. Elegantly and so emotionally moving that it will bring tears to your eyes!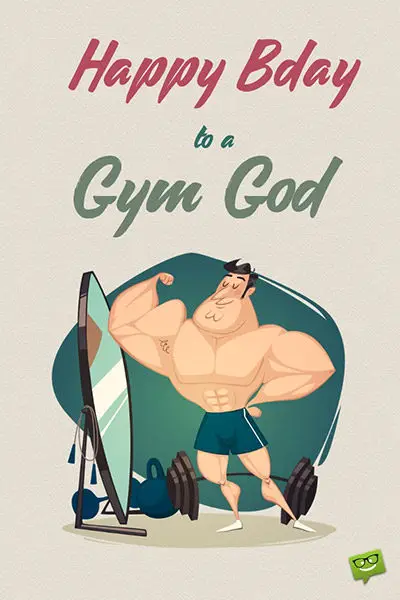 This picture is perfect for bodybuilders and all those who love to work out.  By the way, how much do you whey?  Happy Birthday, you sexy beast!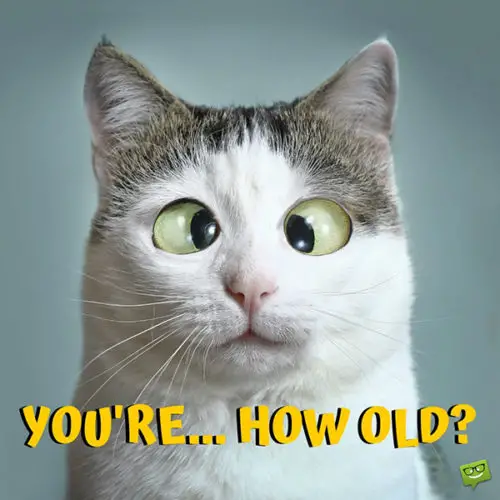 This cat just can't believe your age…. Dude, I cannot process the number, I am not good in long math!
You did make it to the news back then didn't you? They found childhood pictures of you scratched in cave walls! Happy Birthday dude!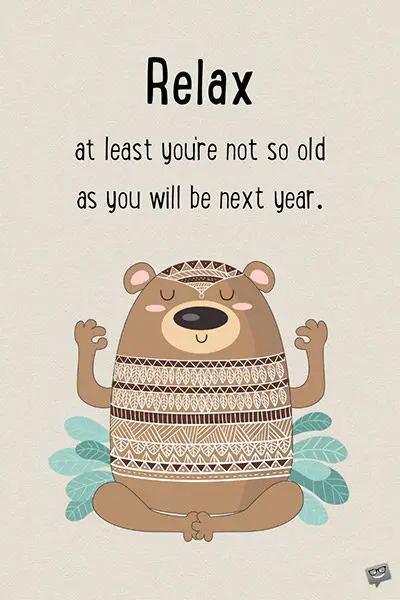 Zen wisdom always has the answer to every problem. Relax, stay in the moment and let Yogi bear wish you Happy Birthday! OM!
Funny Happy Birthday Images for Her to crack up!
For snappy and witty wishes to the important women in your life, here is our collection of specially selected Happy Birthday images just for the gals!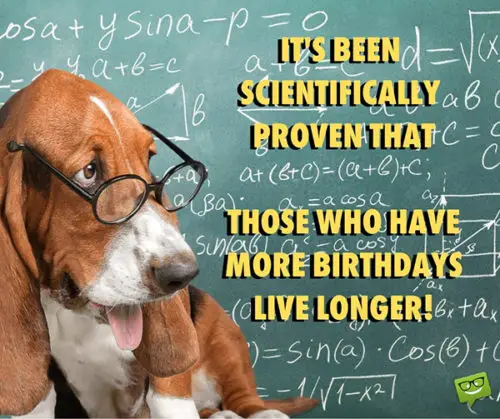 After a tedious and long research, professor dog makes a paw-some scientific announcement!  This funny Happy Birthday image is a favorite among dog lovers!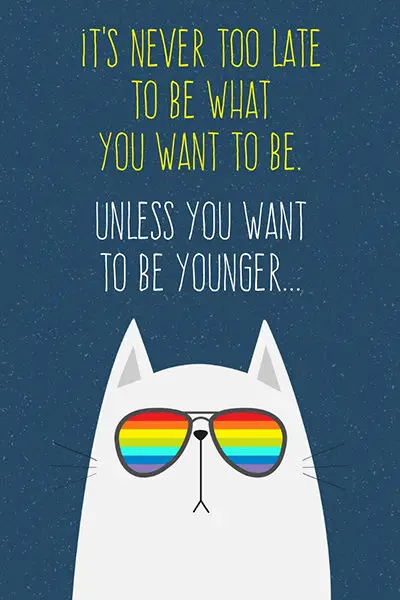 It's time to express yourself freely, no matter what everybody else may think! Be a princess, a unicorn, whatever you fancy! Everything is possible….almost! Happy Birthday!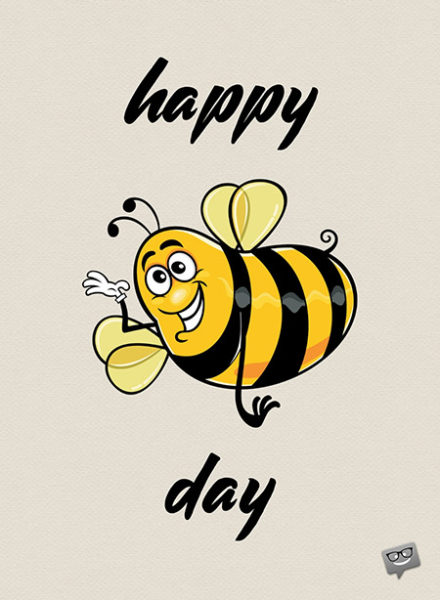 A witty image that will be greatly appreciated by those who know about beauty, because beauty is in the eye of the bee-holder! Bee positive and have a Happy Birthday!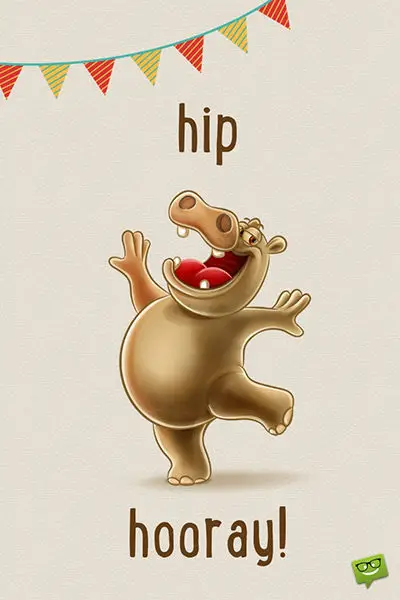 So much style and elegance in this hippo greeting! This image is Hip! Trust the hip for the best Happy Birthday wishes, because hips don't lie!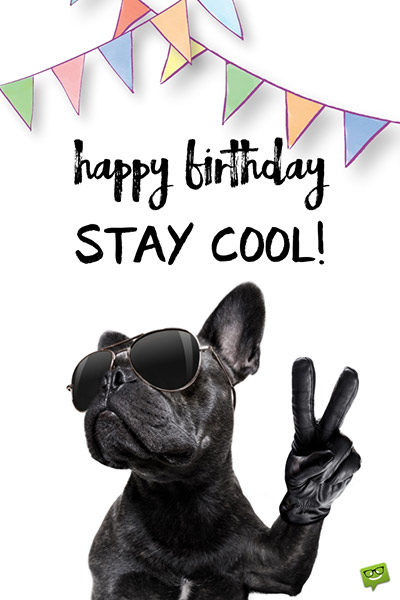 This really lit Happy Birthday image of a black Frenchie in leather gloves and black sunglasses is a favorite among girls. You know girls adore Frenchies!
Also read: 60 Ways to Say "Happy Birthday Beautiful!"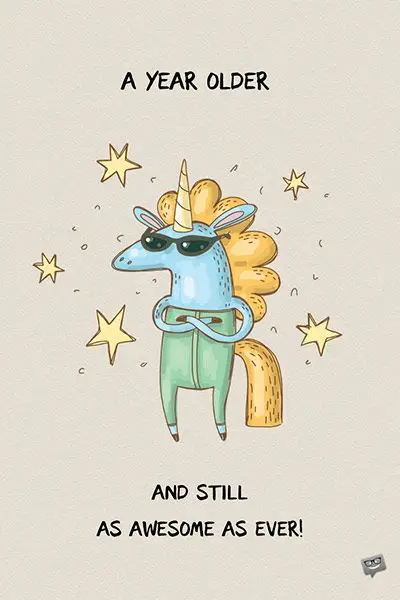 Unicorns are one of the most beloved imaginary creatures! Use this really sassy image to wish Happy Birthday to a legend!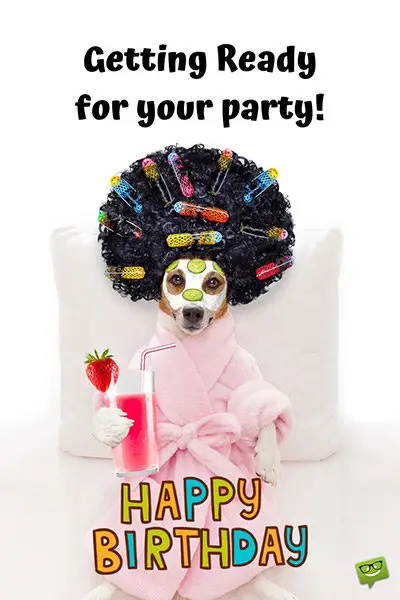 It's your birthday and I am spoiling myself but don't worry I'll make it on time for the party! Happy Birthday gorgeous!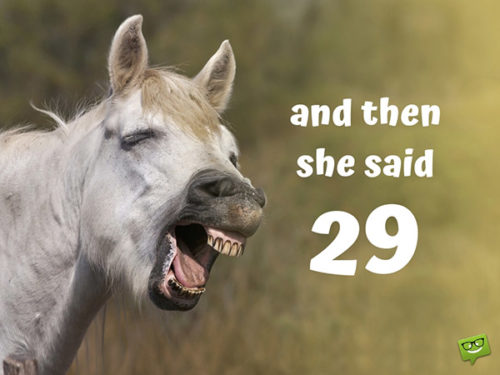 Well, you know what they say, age is just a number! Happy Birthday!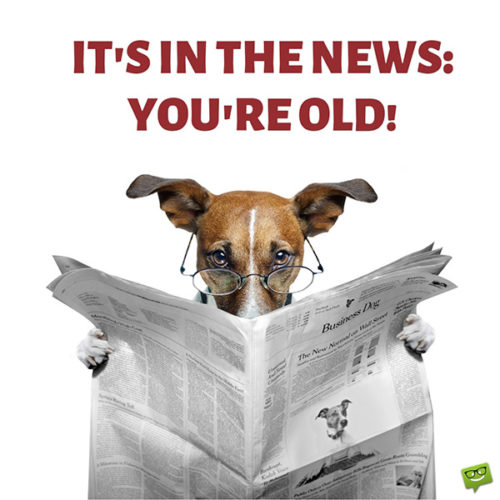 The look on this dog's face is dead funny! He is serious though, you are in the news and this means that you are officially old but still very interesting and important! Happy Birthday!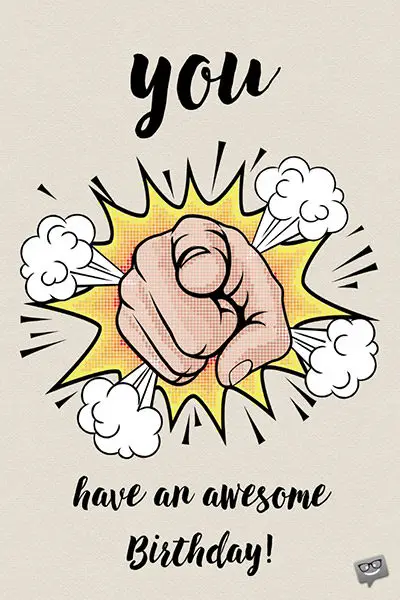 Uncle Sam says that you should fulfill your patriotic duty and have an awesome birthday! See how important you are to the nation?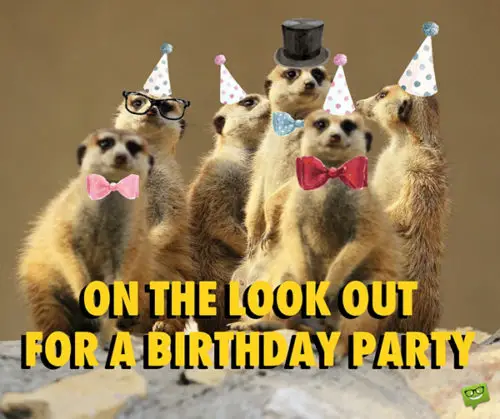 You know meercats can be absolutely ridiculous! So how about it? Are you going to throw a party or what? Don't keep us waiting! Happy Birthday gal!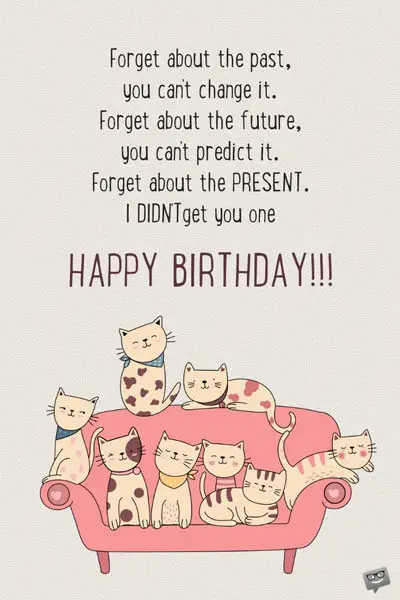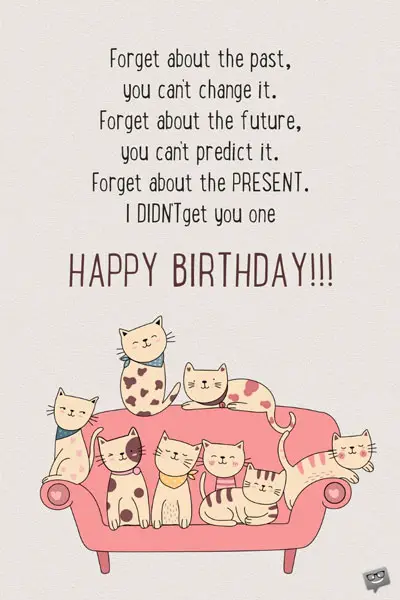 This is a very snappy and witty image that will be appreciated by sophisticated gals! Well, the crew just got together to wish you Happy Birthday!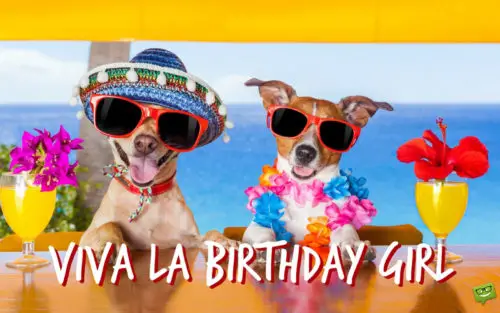 What could be more dope than birthday chilling in Acapulco? Keep calm and travel on birthday gal!
Funny Happy Birthday Memes to have a blast!
Our funny Happy Birthday memes are the ideal choice if you want to tease your friends and family or to affectionately goof on your crush on their special day!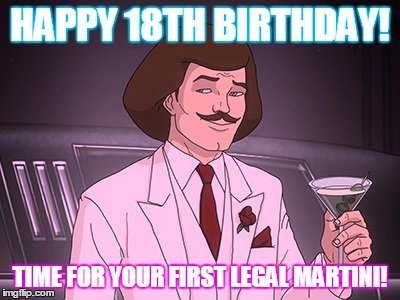 The day you have been waiting for has finally arrived! You are officially an adult, so you can now start buying your own drinks! Let's drink to that with your first legal Martini!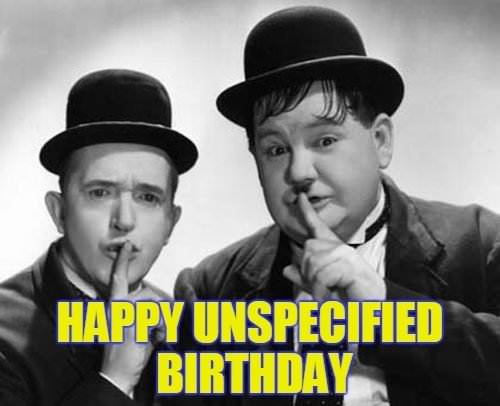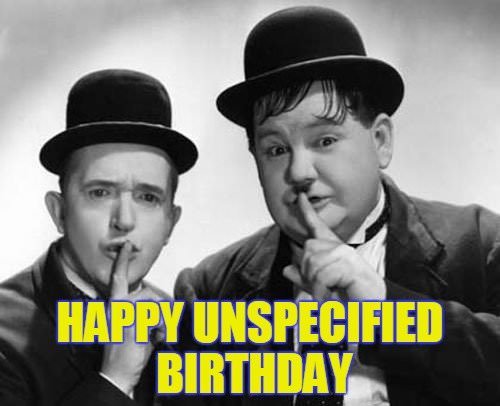 Shhh! Let your birthday stay a secret between us legends and don't forget to put just one candle on the birthday cake, you wouldn't want the fire alarm to go off!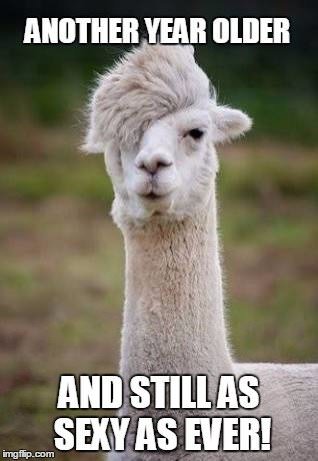 This Lama with an emo look is slaying it! That's what being extra fab looks like! This meme is guaranteed to spark guffaws!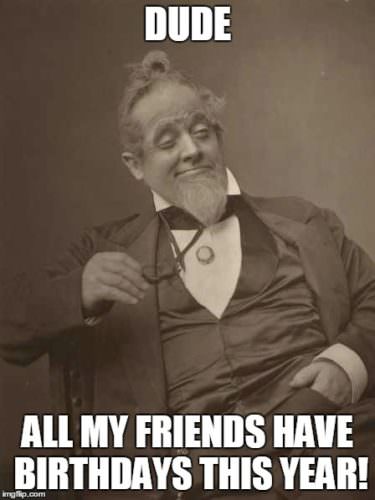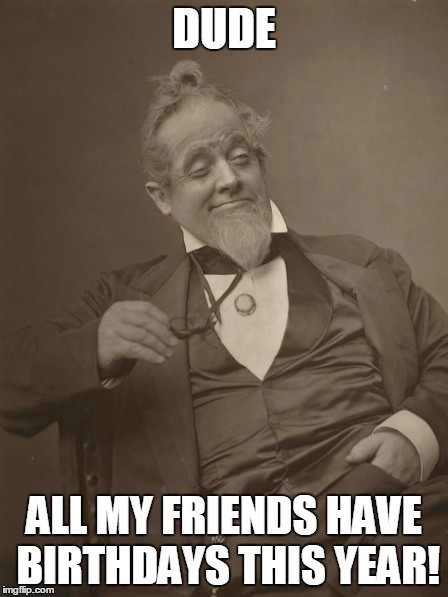 This is a great Happy Birthday meme and will be appreciated by those who have a good taste of humor! So what's so special about your birthday dude?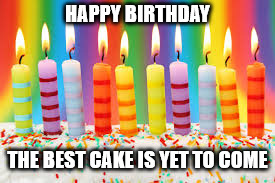 Life is good and even better things will happen in the future! Every year you are getting close to freakin' magnificent!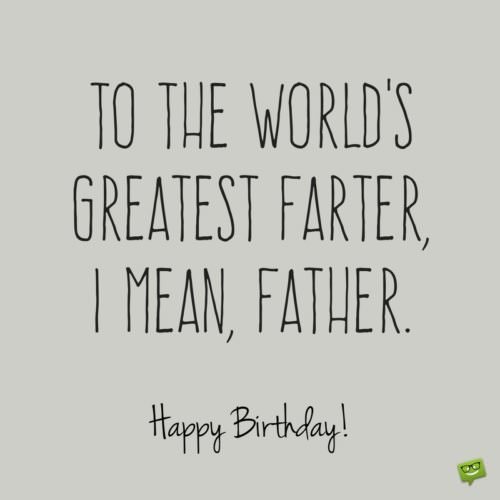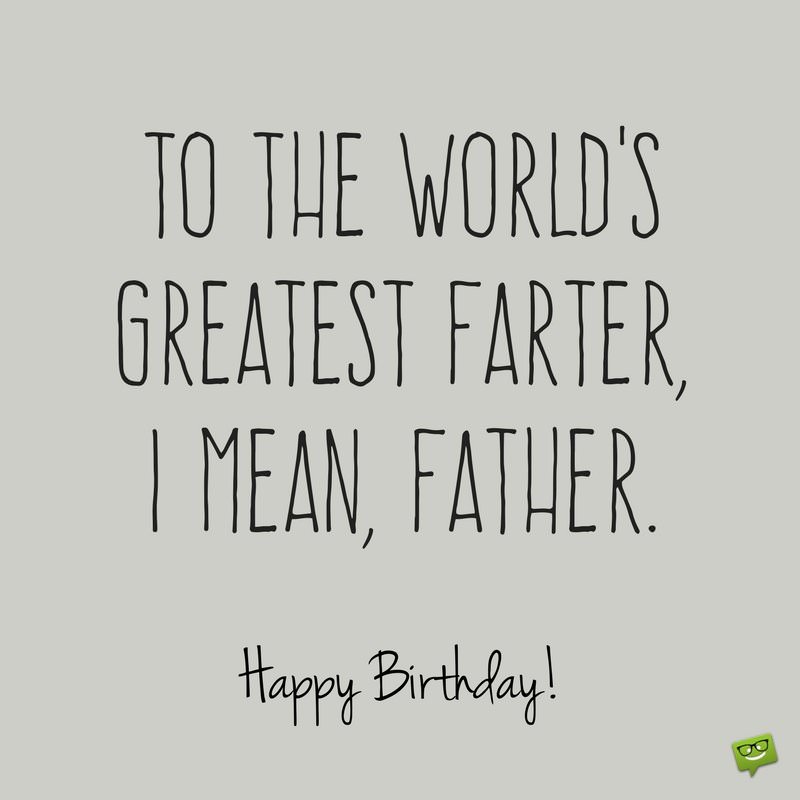 A cheeky but witty meme to wish Happy Birthday to your dad! What a blast from the past!
These animated happy birthday images are ideal as a cute or funny way to wish on their special day. Tap and save on your mobile devices to share as image files.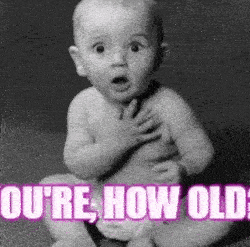 This funny birthday GIF is even greater when your birthday girl or boy is over a certain age…

A happy birthday GIF to make them smile.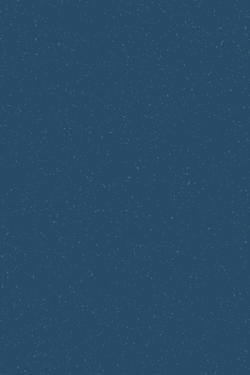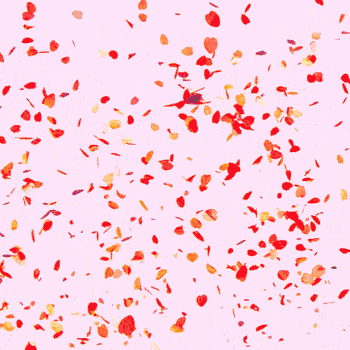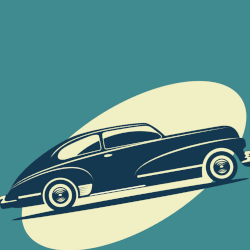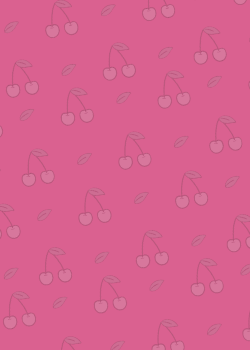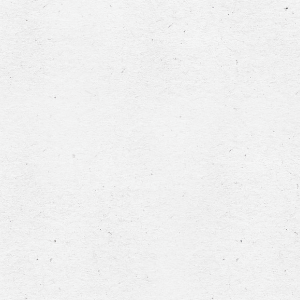 A funny gif with birthday dog bringing the balloons. A guarantee for longevity and prosperity. #not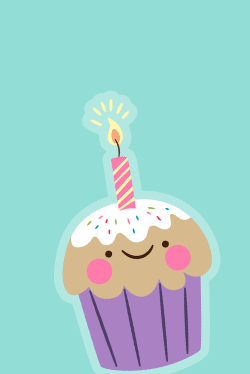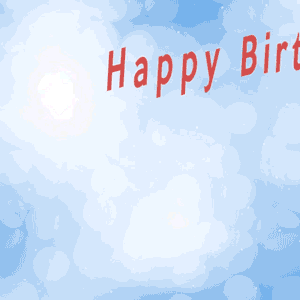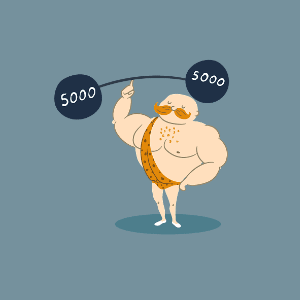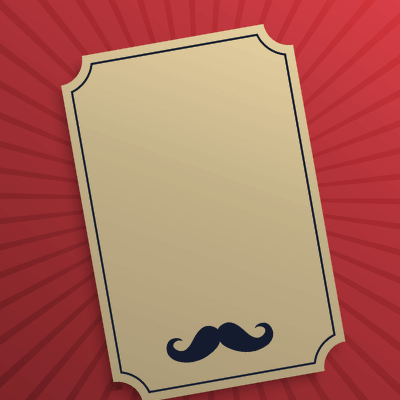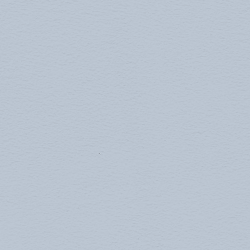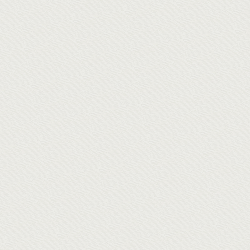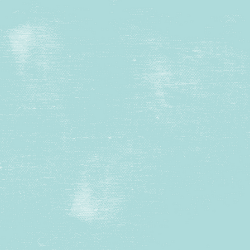 You May Also Like:
200+ Great Happy Birthday Images for Free Download & Sharing
Wish & Let It Move | Happy Birthday GIF Collection
Happy Birthday, with Love | Fresh, Cute and Inspirational Wishes