Looking for sweet birthday wishes that are filled to the brim with inspiration and positivity for a dear one's anniversary? If that's what you really want, you can rest assured that we've got you totally covered!
Just go ahead and choose any of the delightfully crafted messages below and transform the Big Day of a dear one into a magical experience that will encourage them not only to smile but also approach life with great optimism.
Birthday Wishes to Make You Keep Smiling
Wishing you a remarkably happy birthday today and every blessed year of your life. Remember to never waste life by being sad, for it is too short. Have a blast!
Life was given to you so that you can live it. Hence make every millisecond of your existence count! Have a truly splendid birthday.
Anytime you feel down, remember that you are the rainbow in my clouds and the sunshine that fills up my sky. You are more important than you think you are!
There is so much beauty in this world of ours. Find them and enjoy them to the max.
Nothing can stop life from smiling at you if you smile at it. May your birthday be full of smiles.
As long as you walk with optimism and a heart filled with gratitude, happiness shall always walk with you. Have a truly beautiful anniversary.
The path to your dreams might be riddled with obstacles, but don't ever give up. Remember that the path to remarkable greatness is never a smooth one.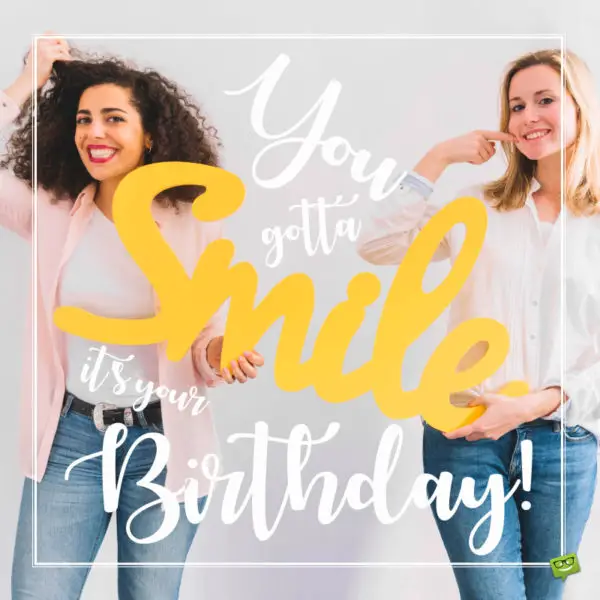 Everything you have ever wanted in this life is within your reach. Just believe in yourself and you shall always get the desires of your heart. Happy birthday!
Commemorate your first day on earth with the knowledge that there is an abundance of greatness in you. Have a great one!
It doesn't take much to fill your life with happiness; just fill your mind with positive thoughts and you are there! May happiness always pour down on you and drench your soul. Happy birthday!
Congratulations to you for successfully completing another wonderful trip around the sun! May this day inspire you to deepen the faith you have in yourself and reach for your goals.
When the difficulties of life become too overwhelming to handle, remember to lay them on the greatest pillar of support in the universe, God. He alone has the power to give you strength when you are weak. Never forget this. Happy birthday!
Positive Birthday Wishes
My life is as sweet as the icing that covers a cake because I have someone as wonderful as you in it. Happy birthday.
On the occasion of your birthday today, I just want you to know that you are one of the dearest people in my life. Have a beautiful day.
There are some people who are so wonderful that their mere presence in the world makes it a beautiful place. You, my dear, are one of such amazing people. Happy birthday!
Celebrate this very significant day of your life with the knowledge that I am hundred percent proud of the person you are. Thank you for being a part of my world. Happy birthday!
On your birthday, I need you to know that you are more beautiful than you think. Keep illuminating this planet with your beauty. Have a good one!
Wishing the happiest of birthdays to a truly amazing person. Your existence in my world not only fills my soul with happiness and sunshine but also inspires me to reach for my dreams.
Your beautiful heart makes you as indispensable to my life as the air, water and food that I consume. Thanks for being my inspiration and source of joy. May your birthday celebration today be the sweetest and most beautiful you've ever had!
I wish you an amazingly beautiful birthday today because you have an amazingly beautiful soul. Please never stop shining because the world would be dark without your amazing light.
Here's to you, my sunshine! I hope you never let anybody or any situation dim your light. Happy birthday!
Today is a very special day for me because it is the day you made your entry into this world. Thank you for bringing so many happy moments into my life. Have yourself a wonderfully happy birthday celebration!
Yours is one of the most beautiful lives I have ever seen. Keep on brightening this world with your outstanding beauty. I wish you the best on this special day.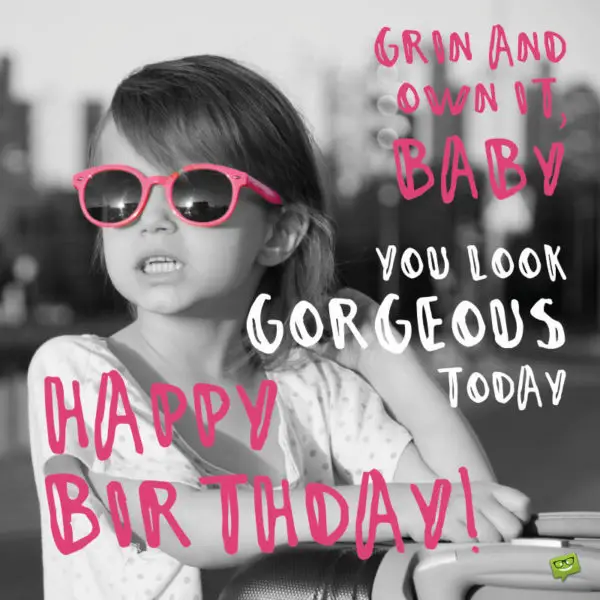 Motivational Birthday Wishes
The road you are on might be a difficult, but do not get unnerved, for difficult paths usually always lead to destinations that are breathtakingly beautiful. Happy birthday.
Regardless of what many say, life is a truly beautiful thing. Celebrate yours in grand style today. Have a fantastic birthday!
Keep your trust in God, for only Him can fix every problem in your life. Happy birthday.
If you truly believe in your abilities, no obstacle on your way to greatness is unconquerable. Have a wonderful birthday.
Happy birthday! Never for a second underestimate your importance in our lives. You are the brightest star in our sky. May your birthday be as special as your life has been to us.
Sending your way all the good fortune, peace, and love in the world as you commemorate the day on which God officially put you on this earth. You were born to be a great man/woman, so don't let anyone tell you otherwise. Enjoy your day, my dear.
There's only one elevator to success, and that is hard work. I am glad you possess that elevator. Never give it up! Happy birthday!
A strong man/woman can overcome the challenges of life and enjoy its beauty. A weak man/woman will easily give in to the tests of life and conclude that life isn't fair. Thank you for being an inspirationally strong man/woman. Happy birthday!
The road to success might be rough – but I promise you, if you strive on and stay the course, you'll definitely get there. I hope your birthday is absolutely great. Enjoy it.
Don't forget to make your tomorrow brighter with the actions you take today. Have a fantastic and truly joyful commemoration of your birthday!
I hope you observe your birthday by counting the priceless blessings your life is brimful with instead of your troubles. Happy birthday.
Happy birthday! Today is truly a special day as it is not only the day you came into this world but it is also a fresh beginning. On this outstanding day, I hope you have all the happiness and good fortune that life can offer!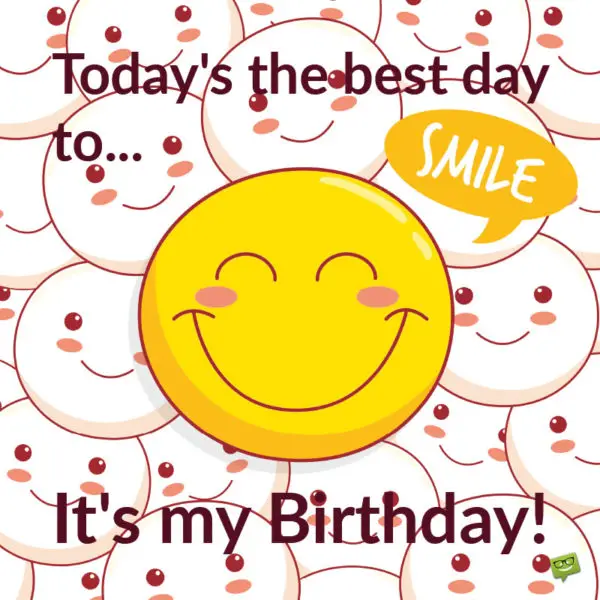 ---
You may also like:
Happy Birthday to… Me! | Birthday Wishes for Myself
250 of the Best Birthday Messages to Make Someone's Day Special
Inspirational Birthday Wishes | Messages to Motivate and Celebrate