Birthday Celebration in Australia
On the Island continent of Australia, birthday celebrations can very much vary, depending on the age of the birthday girl or boy.
As in the case of children, their birthdays are so often held at home with a few close friends of the child gracing the occasion. They come bearing gifts of all sorts. In the course of the party, the children play a varied set of games. It becomes a very merry occasion when the kids ring around the birthday boy or girl to sing the "Happy Birthday" song. At the end of the day, the kids get to take home a lolly bag filled with all kinds of sweets.
With the exclusion of landmark years such as 18, 21, 30, 40, 50 and 60, very few Australians pay attention to adults' birthday celebrations. Say, at the work place, what often happens is that the firm devotes about 10 to 15 minutes to surprise the birthday girl or boy. Happy Birthday songs are briefly sung then it is back to work as usual for the day.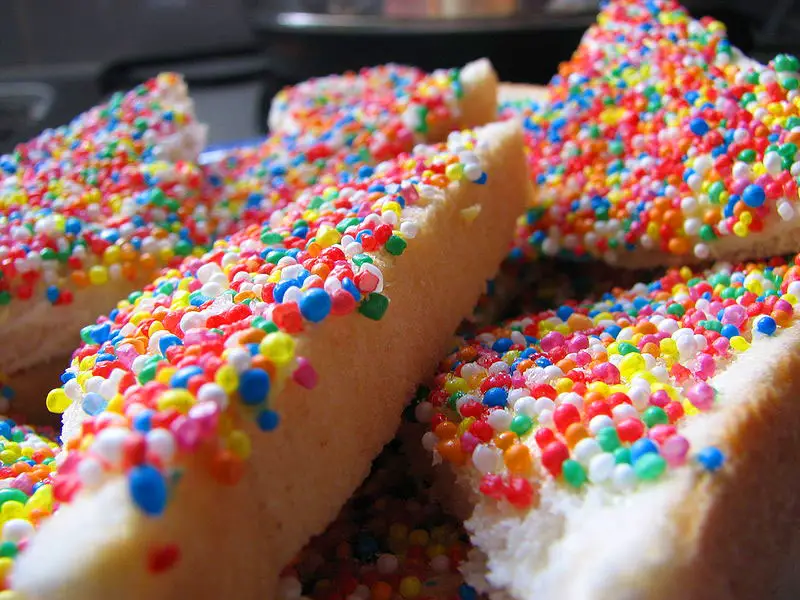 After work, however, it is not unusual for Australians to go hang out in a full celebratory mood at a club, concert or restaurant. Wishes are said, drinks and shots are drunk, and presents given. Then again, the sequence of events differs from person to person. What's constant for most birthdays is that the partying could go all night into the early hours of the morning. And because Australia has some fantastic outdoor and evening venues ideal for all manner of celebrations, well-wishers can be spoilt for choice. Across cities such as Melbourne, Sydney and Adelaide, there are literally uncountable night-out venues that cater for all sorts of birthday celebrations.
Irrespective of the age, a typical Australian birthday party will have at least one of the following traditional foods: fairy bread, chocolate spiders, cabonassi with cheese, chocolate crackles, sherbet cones and devon rolls. The most treasured of all is the "fairy bread". It is a simple type of bread cut into cute shapes with colorful sweet and sugary things atop. Aussies call these garnishments "hundreds and thousands". For older folks, foods such as potato crisps, sausage rolls and hot dogs with tomato sauce can be found on the menu of most birthday celebrations in Australia.
For the birthday cake, brightly colored candles adorn the top of the cake. Tradition dictates that the number of candles be representative of the birthday girl or boy's age. After the Happy Birthday song is sung, he/she blows out the candles.
Funny Birthday Wishes for Australian Friends
Taking cognizance of the above will prove very useful when the time comes to tell that Aussie friend of yours how much you love him/her. The following funny and endearing birthday wishes can be sent to your friends to make them feel proud of: first, who they as individuals and all their accomplishments; and second, their rich and glittering Australian culture:
Happy birthday, mate! Today, I asked the Almighty God to grant you a path to success as straight as the Eyre Highway. While He is at it, He might as well throw in a kangaroo into the fray so you can get a hoppy ride.
In recognition of your awesomeness and all your special works, I hope riches and prosperity queue and line up as large and long as the Great Barrier Reef.
I hope this birthday is just one of many more to come. May your legacy be as staggering and timeless as the 50,000 year old Aboriginal culture.
Treasure all your splendid moments; they will make an amazing fauna for your garden during your old age. Cheers and a wondrous birthday to you, sweetheart!
In recognition of your awesomeness and all your special works, I hope riches and prosperity queue and line up as large and long as the Great Barrier Reef.
Your birthday should not be one that is feared like a Platypus. Today should be the day we all celebrate your long and very illustrious achievements in life. We look forward to your coming years.
Out goes the old year, and in comes the new birthday. May this imminent year be one so clean and serene as the air in Tasmania. May it be full of laughter and real joy.
Just as the sunshine sticks with you in Australia, you have been a friend who has stuck with me all these years. Cheers!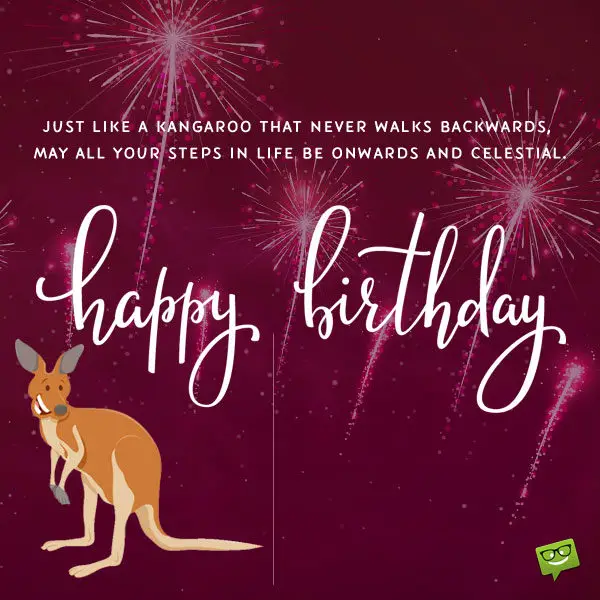 As you go through this magnificent stage in your life, I pray God smites out all of your problems like you would do a dangerous Brown Snake in your garden.
In you, I could find virtually all that a true friend should be. It's not surprising you hail from a country that is in itself an island and a continent.
If I were stuck on the Outback deserts of Australia with just a minute worth of battery on my phone, you would be the first person I would call. I take so much pride in you being my friend.
On this birthday of yours, I am of absolute confidence that your dreams will perfectly match your reality. And may they soar higher than Mount Kosciuszko. Cheers, mate!
There are probably as many wonderful and cute sides to you as there are the numbers of different reptile species in Australia.
Being your friend is comparable to waking up and living in a dreamy place like Namadgi National Park. There is always an eerie sensation whenever I am in your presence.
May your birthday be full of glitter and spark as beautiful as the beaches in Australia. Happy birthday, mate!
Unlike most inner and dry parts of Australia, I pray your garden in life is watered continuously with the lakes and waterfalls of the Mt. Field National Park.
As you woke up to this birthday of yours, I am counting on the good Lord to reward you a forward-thinking mentality reminiscent to the Emu on Australia's Coat of Arm.
The cracks on your street were probably as big as the Capertee Valley, but never once did you fall in between them. As you mark this birthday, may your focus and sheer will rival that of your compatriots.
Your youthful energy and enthusiasm seem to have no age restriction or boundary. Continue living a beautiful and exciting life. Dream, dare and act on things that will glide you above the sky.
You have given me an invaluable amount of your time all these years. Thank you very much. And as a sign of my profound gratitude, I am baking you a cake that will be more appealing than the Hemsworth brothers.
Unlike the numerous reefs across the west coast of Australia that get battered by global warming, I hope your lot in life remains unwavering, unshakable and unbleached.
The bond you and I share is more magical than the male Lyrebird. Big ups for being the funniest and most inspiring friend I have ever had.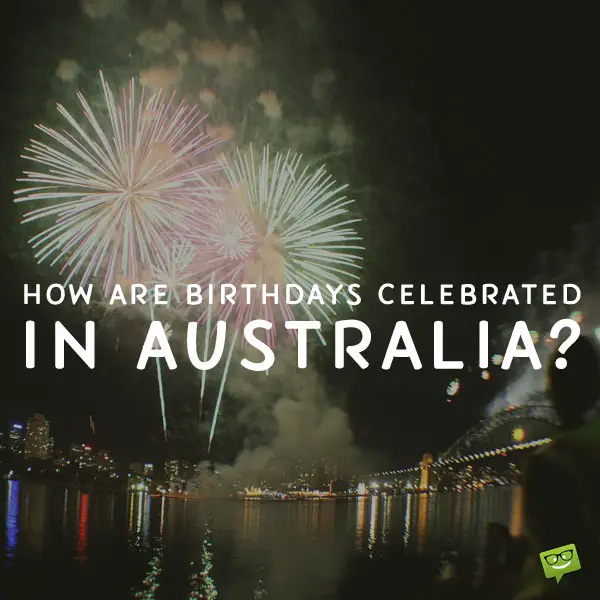 As we celebrate this terrific day of yours, I wish you a great year full of happiness and sunshine. May you live to be old and grey so you can become the oldest Australian ever to live.
Your birthday will be a true blast today. It promises to be as colorful as Croft Alley, Hosier and Union lanes. Today we recognize all your special gifts and talents. We love you to bits and pieces.
I pray God endows you with harvest as vast and bountiful as the land mass of Australia. May your coming years be filled with creative thoughts. Thank you for being a part of my life!
As another period in your life begins, may you be filled with the speed of the Australian Emu so that you can run very fast and chase all of your heart wishes. I am glad to call you my friend.
In jumping towards your dreams, I am very much optimistic that your leap is going to be higher than that of a kangaroo. Allow this birthday of yours be that spring in your jump.
Happy birthday!!! Thanks for being an incredibly reliable friend. May your blessings be innumerable and bountiful as all the grains of sand at Fraser Island.
Your birthday is that time of year when I get to have the greatest fun. You are my second sweetest treasure, right behind the White Sunday Islands of Australia.
Every time we interact, I get the same sensation that comes with the premium wines from Margaret River Region. The more you age the better you have become. I am extremely proud of you.
Today you can kick back the chair and put your feet up. You don't have to lift a finger because I have got you covered. Heck yeh, you could sleep as much as a koala does on a lazy day.
Whenever you decide to go for a bite at anything worth your time, I pray you have a bite as strong as the Tasmanian Devil. Happy birthday, friend!
Just like a Kangaroo that never walks backwards, may all your steps in life be onwards and celestial. Happy birthday, mate!
Our friendship has been put through the test of time like the Ningaloo Reef, yet we still keep going strong.
All of these years that we have been friends, you have always lived, with clear focus, to the best of your ability. To commemorate this birthday of yours we implore you to relax and enjoy as if you were skydiving over the immaculate sand beaches of Gold Coast.
Very people in this world can boast of nerves of steel as strong as yours. I believe yours was forged in the deepest mines of Australia. Happy birthday!!!
---
You may also like:
How Are Birthdays Celebrated in Brazil?
Funny Birthday Statuses for Myself
99 Clever and Funny Birthday Wishes to Make your Greetings Stand Out