Whenever we receive a boon, be it fond wishes or a gesture of kindness and good will, we want to express the level of gratitude we have to the individual or the group. The real issue with expressing that heartfelt gratitude is that not everyone is equally gifted with words and communication; there are some people out there who want to let the other party know that the act is appreciated but they do not want their words to sound hollow or insincere.
It is for the sake of these well-meaning but inarticulate souls that we have provided a sizable list of legitimate, unique, and heartfelt expressions, quotes and messages of gratitude to acknowledge the support and engagement of others.
Thank you from the Bottom of my Heart for your Support
Whether you started a successful crowd-funding venture, received donations for a charity, use these phrases to really cement the appreciation that you have for those supporters.
I could not have gotten to where I am now without the support of people like you!
I am still blown away by the care, support and enthusiasm you have shown for this project!
It is because of kind and invested people like you that I am able to pursue this project and I want you to know that I will never lose sight of your immense faith in me.
I would not be able to type out this message of gratitude without people like you to pave the way to my endeavor's success.
You have restored my faith in humanity and validated my willingness to reach out and ask for help during a moment where I needed every ounce of assistance I could get.
While the phrase "backer" is often used to refer to people who contribute to a project, I would like to think that it can also apply to people like you who have my back in endeavors like this.
Geniuses may stand atop the shoulders of giants, but I cannot overstate how much your willingness to support this goal means to both me, as a person, and my endeavor.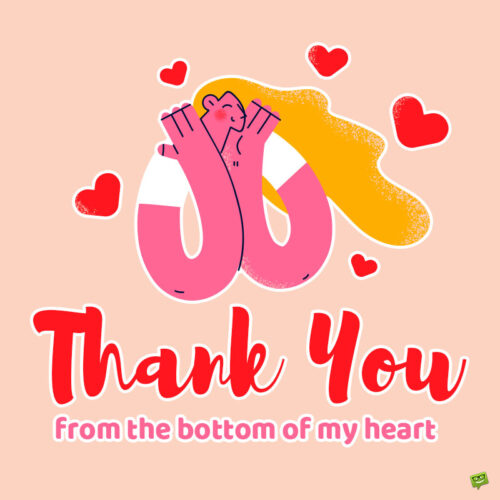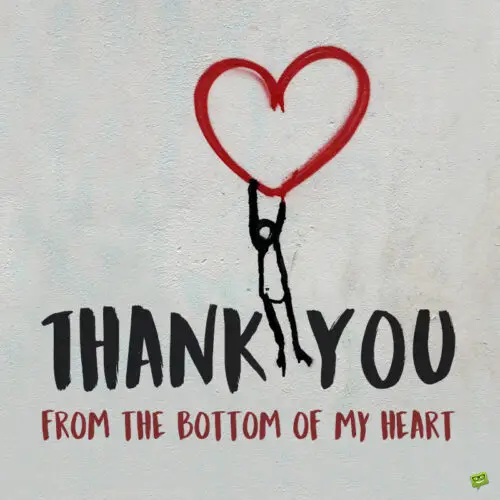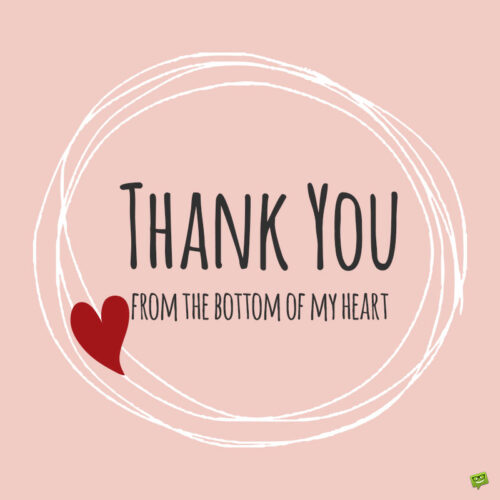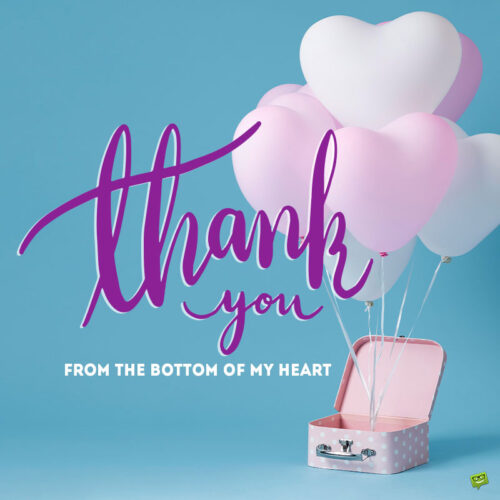 Thank you from the Bottom of my Heart for Showing up to my event
Whether you have an overflowing turnout or just a handful of dedicated supporters, use these expressions to let them know that each and every one of them truly matters to you.
I am honestly not sure that I would have been able to throw this event without your support and attendance.
While every invested party is a benefit to this event, the fact that you, in particular, were willing and able to find time in your schedule to attend means the world to me.
I feel like this event would not have been nearly as momentous without the investment and appreciation of people like you.
The energy that you have showered me with is not an experience that I will easily forget, and I greatly appreciate you for sending it my way.
I cannot fully express my appreciation for your willingness to set aside whatever other plans you may have had in order to come to my event.
While not everyone I would have wanted to show could make an appearance, the fact that you were able to make it means even more to me.
While the spotlight may have been shining down on me for this event, each and every one of you fine participants and attendees are the ones who truly deserve the praise here.
Synonyms and Alternatives for "Thank you from the bottom of my heart"
Not every expression of gratitude needs to sound so formal; this list of alternate phrases has been penned in order to give you some variety in how you express your thankfulness to others.
I cannot thank you enough!
Please accept my deepest and most heartfelt gratitude.
The kindness and generosity you have displayed wows me.
I would like to acknowledge just how much help you have been.
I can never fully repay your kindness.
I owe you one.
If you like it, pin it!

You may also like:

20 Wedding Thank You Notes to Help You Show Your Appreciation to your Wedding Guests
40 Thank You Memes To Share and Show Your Gratitude