Nothing is sweeter than receiving a card or note from a friend. In a time when most contact is done through texting or emailing, receiving a physical note or card is a special occasion. If you want to express your deepest gratitude towards your friend, then giving them a thank you note is a great way to do just that.
There are plenty of occasions that allow you to send them a thank you note. Here are a few of those occasions as well as some examples of thank you notes that you may want to send to express your love and affection.
Thank You for Being There for Me
If there was ever a time when you hit a low point and your friend was there to comfort you, then they deserve a thank you note like the following examples.
Hey Cory,
It's hard to put into words the amount of gratitude that I feel for when you had my back during the passing of my mother. As you well know, I was in a bad state. That state likely would have continued if you hadn't supported me. You're everything a friend should be. Thank you for your friendship and thank you for your support.
Dear Susan,
I don't think I'd be here without you. Our friendship means a great deal to me. Even more so after you helped me through my illness. While I'm going to do whatever I can to repay you for the attention and care that you gave me, I wanted to begin by expressing my sincere thanks. I am thankful for you and I am thankful for our friendship.
Dear Friend,
There was a period in my life when I felt like just giving up. You kept me motivated not to make that choice. The simple truth is I wouldn't be here without you. You're my truest of friends, and I have so much respect for you and our friendship. Thanks so much for always being there.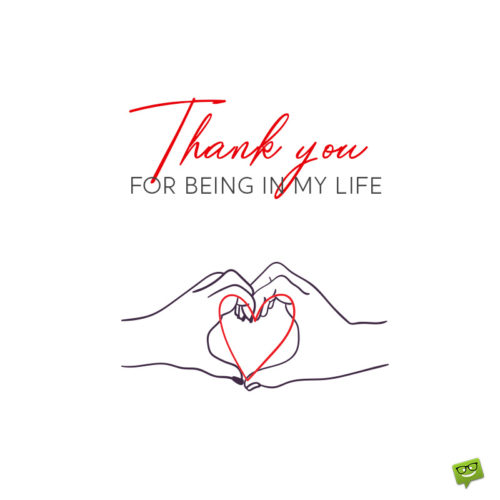 Thank You for Your Friendship
Whether you have been friends for years or just a few months, it's always a good idea to reflect on your friendship and give thanks for all the support and love you received.
Dear Adam,
I thought I had plenty of friends before I met you. Boy, was I wrong. After meeting you and beginning our friendship, I realized what a true friend means. You're more than just a friend. You're my brother. Thanks for all of the fun times and for all the times that you had my back.
Dear Callie,
It's hard to believe that our friendship has spanned several decades. The time has flown! During that time, you have been the best of friends to me. I know I can rely on you. I'm grateful for all of the memories that we have created, the laughter we shared, and the tears we wept together. Your friendship means so much to me. Thank you for sharing it with me.
Dear Friend,
Thanks a ton for being my friend. It's so nice to know that my crazy gets along so well with someone else's crazy. To many more years together!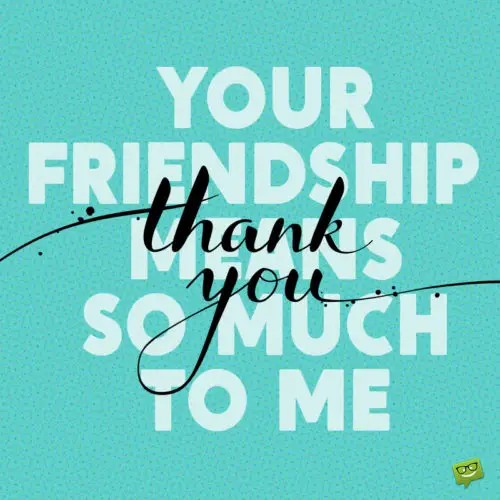 Apologies for Not Being There and Thanks

While you may try to attend all of your friends' parties and functions, sometimes it just isn't possible; which is why you need a thank you note like these.
Dear Bryce,
You know I love you and I am so sorry I was unable to attend your event. I always feel terrible when I'm not there and able to support you. However, you can be sure that I'll be there at the next one! Even though I was unable to make it, I wanted to express my thanks for the invitation all the same. It's always great to know you think of me just as much as I think of you. See you at the next one!
Dear Katie,
My apologies for not being able to come to your party. I'll make it up to you in the near future, I promise! I wanted to thank you so much for inviting me. It touched me that you would reach out all the same and invite me to the party. We will have to do something together soon to make up for my absence. Love you!
Dear Friend,
I always hate missing out on important parties and events that you host. It makes me feel like a terrible friend. Just know that even though I was unable to attend this gathering, you can be sure I'll be at your next one. As always, I'm grateful for the invitation. I'll owe you a drink if I can't make the next one.
You May Also Like:
40 Thank You Memes To Share and Show Your Gratitude
Thank You Notes for Teachers and School Staff to Share