When someone sends you a nice congratulatory message after you have achieved something significant in your life, it is only nice that you reciprocate with an equally heartwarming thank you message to make them feel as good as their congratulations made you feel. But let's face it, sometimes it can be quite challenging coming up with the perfect words to show your appreciation or gratefulness.
We know that, and that is why we have prepared for you the following compilation of truly outstanding messages that you can use to respond to various kinds of felicitations that you receive.
Thank you for your Congratulations on my Graduation
Words can't express how glad your congratulatory note on my graduation made me feel. Thank you so much for that!

My graduation ceremony has come and gone, but your sweet words will forever reside in my heart.

Your precious words of congratulations on my graduation ceremony meant the whole world to me. A thousand thanks for that wonderful gesture. I shall never forget it.

I can't thank you enough for making my graduation day one of the happiest days of my life. I really appreciate your heartwarming words. Thank you for everything.

My graduation would have certainly been devoid of the tremendous amount of happiness that accompanied it had it not been for your wonderful words of praise. Your words certainly made my day. Thank you so much.

From the bottom of my heart, I say thank you for all the warm wishes and congratulations sent my way on my commencement. Your sweet messages will be treasured in my heart forever.

I not only want to thank you for your heartwarming words of congratulations on my graduation but I also want to thank you for always believing in me and supporting me. You have done for me something that all the money in the world can never do.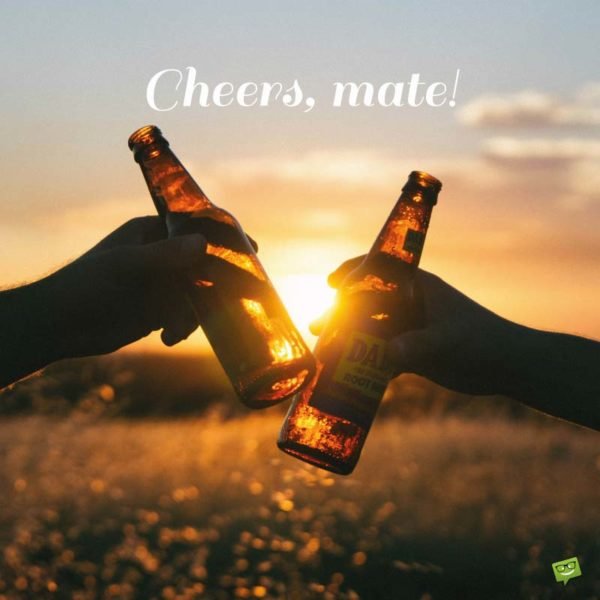 Thank you for your Congratulations on my Newborn Baby
Thank you so much for sending me those warm greetings and blessings on the birth of my baby. I am truly honored by your gesture.

This is a note to thank you for congratulating us on the birth of our beautiful son/daughter. We appreciate it from the bottom of our hearts.

Your heartwarming message of congratulations on the arrival of my child into this world brought tears of joy into my eyes and oceans of happiness into my heart. Thank you!

Thanks a million times for your sweet wishes, gifts, blessings and congratulations on the birth of our little bundle of joy. We are so blessed to have you in our lives.

The words of man aren't sufficient to thank you for your beautiful and tender congratulatory message on my becoming a mother.

Thank you, dear friend, for taking the time to send me that sweet note of congratulations on the occasion of the birth of my baby daughter/son. Reading your message filled my heart with so much joy.

I am grateful for your well wishes and congratulations on the arrival of my baby. Words can't fully describe how good it felt reading those beautiful lines. If my baby could talk, I'm sure he/she'd also say, "thank you".
Thank you for your Congratulations on my Award
Thanks for your tremendously sweet wishes in recognition of the honor I received last night. I feel blessed to have a wonderful friend like you who thinks of my well-being and rejoices in my accomplishments.

The award I was bestowed with matters to me, but your praises matter more to me. Thank you for being proud of my achievements.

Receiving the award was one of the greatest moments of my life. Thank you so much for not only sharing that special moment with me but for also sending me the most special congratulatory message of my life.  

Being the recipient of that prestigious award was a truly special occasion for me. And as if that wasn't enough, you went on to make the occasion even more special by sending me those sweet words of compliments. I can't thank you enough for that!

The award was beautiful, but your message of congratulations was more beautiful. Thank you so much for decorating my day with those profound and lovely words.
Thank you for your Congratulations on my New Job
I am truly grateful that you took time out of your busy schedule to congratulate me on my new job. I really appreciate it. Thanks.

I feel more than honored to receive a wonderful congratulatory message from someone as wonderful as you. Your message means the world to me and I greatly appreciate it.

When I first got the job, I thought nothing could make me happier until I received your congratulatory note. That special message from you means a great deal to me. Thanks.

I would like to use this quick message to thank you from the depth of my heart for sharing in my success and happiness.

Thank you for congratulating me on finding a new job. My soul and heart are thoroughly touched by the warm message of congratulations you send me.

I wholeheartedly appreciate your congratulation wishes. To say that I'm blessed to have friends like you in my life is a pure understatement. Thank you, guys.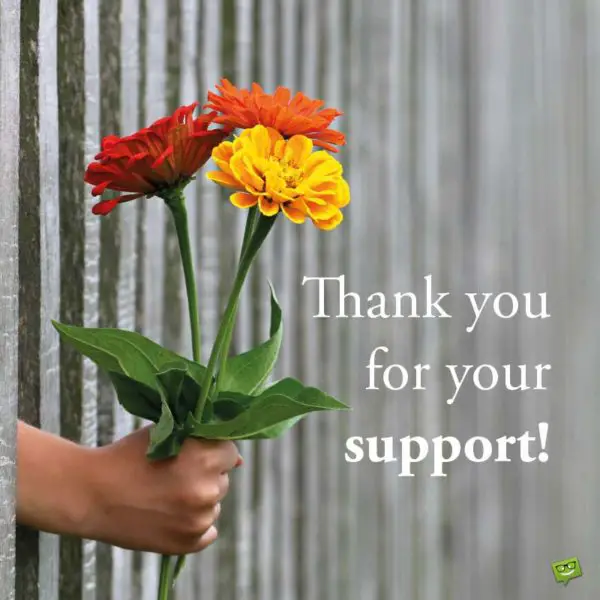 Thank you for your Congratulations on my Promotion
I am enormously happy that I got promoted, but I am even happier knowing that I have a wonderful person like you in my life who not only encourages me to reach for the stars but also takes great delight in my achievements. God bless you, my dear.

Thank you for those beautiful words of congratulations and support. It's such a beautiful feeling knowing that you are happy for my success. It means a lot to me. Thank you so much.

Thank you for your fabulous wishes and felicitations. Your praise for my achievement means everything to me.  I certainly could never have made it this far with the support and encouragements of wonderful people like you.

It was so nice going through the beautiful words of the message you sent me commending me on my promotion. I shall always treasure that gesture. Thanks.

Your warm note of congratulations on my promotion was not only beautiful but also highly inspirational. I truly appreciate every word of it. Thank you!

Without question, the congratulatory message you left on my desk was one of the most beautiful messages I have ever received. Thank you so much for that beautiful gesture. I'm so blessed to have you in my world.
You may also like:
A Job Well Done! | Congratulations Quotes
Good Luck Messages for a New Business | Wishes for Startups and Entrepreneurs