Looking for a cool wish or message to update your Birthday Whatsapp status with? If you are, then feel free to browse through our awesome collection of short birthday wishes and messages that will fit perfectly into it. We all know that WhatsApp status is limited to only 139 characters and this can sometimes be challenging – especially for verbose users of that app to summarize birthday wishes into that character limit.
Here, you can easily surmount that challenge with our brilliant collection of WhatsApp-status-compatible birthday wishes for family, friends, acquaintances, and that special someone. Heck we even have birthday wishes for yourself which you can update it with! "Happy Birthday tο Me" wishes can be used to cheer yourself up on your special day and make other app users aware of your birthday. With our huge collection of birthday wishes that range from being inspirational to being heartfelt, it shouldn't be hard for you to find the perfect birthday wish for yourself or for your loved ones to not only let them know you are thinking about them but to also make that very special day of theirs even more colorful and fun.
My Birthday Whatsapp Status Update
I am officially a year older today! So come everyone and join me in celebrating this special day of my life.
Today is my day and I hope it brings me immense joy. Happy birthday to me!
Hi everyone, I have a special announcement to make! I am a year older today. So keep calm and wish me a wonderful birthday!
Hello world, today you shall join me in drinking, eating and making merriment because it's my birthday!
Yay!!! Today is my birthday! And by God I shall celebrate it to the fullest!
Why is the sky so bright today? Why are the birds singing so cheerfully today? It's because today is my birthday.
Today I shall pamper myself like never before, for it is my birthday! Friends and loved ones, join me in celebrating it!
Thanks everyone for your sweet birthday messages. My birthday would certainly not be complete without you wonderful guys.
Today being my birthday, I shall party and have fun like tomorrow doesn't exist. You can join me if you want to!
Do you know what I do on my birthday besides having fun? I get older! Best wishes to my pretty face.
This beautiful day not only makes me a year older but also a year better. Wishing myself a happy birthday and many more happy ones to come!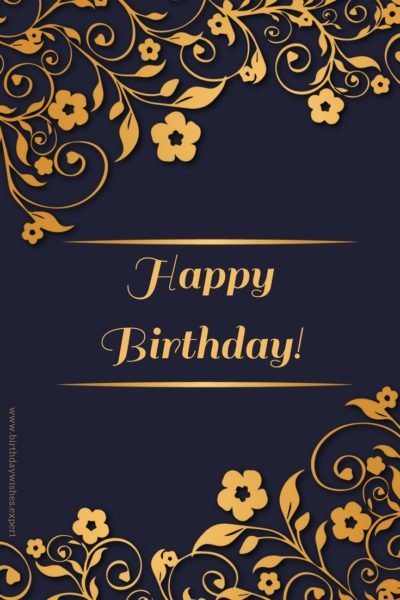 Birthday Whatsapp Status for a Best Friend's Special Day
May you be blessed on this very special day of yours and all the days of your life. Have a very amazing birthday!
My dear friend, thank you for always being my pillar of support. May your life overflow with happiness. Have a wonderful birthday!
Wishing you loads of happiness on this day and forever more. Do have a wonderful and exciting happy birthday. Thanks for being a true friend.
This special day of yours is yet another opportunity for me to thank you for being such a wonderful friend to me. Happy Birthday.
My warmest wishes to you as you commemorate your birthday. Let's celebrate this special day of yours like there is no tomorrow! Have an amazing birthday!
Your true friendship makes this world a better place to live in. I would never sacrifice our friendship for anything. Have an awesome birthday!
May happiness in its truest form be your companion on this day and forever. Happy birthday to the most wonderful friend in the world.
I wish you the finest things life can offer you on this special day and every day of your life. Have a wonderful birthday.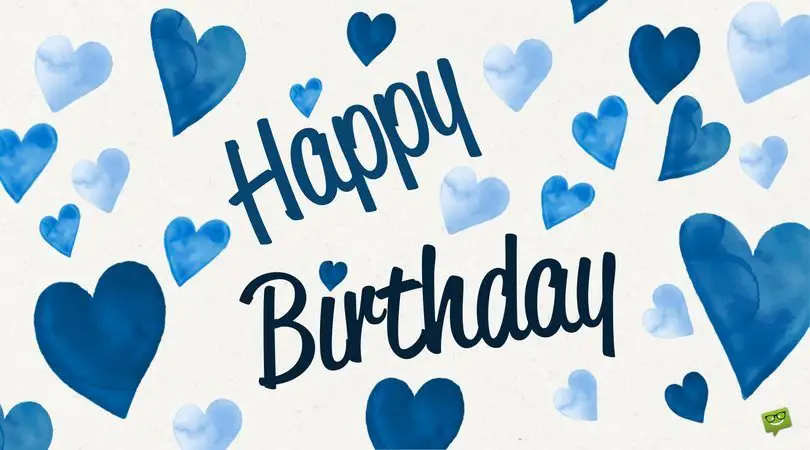 Birthday Whatsapp Status for my Love
Without you in my life, this world would have been so colorless. Thank you for always putting a smile on my face. Happy birthday, my love.
Wishing an amazing birthday to the most special person in my life. May all your dreams and aspirations come true. I will always love you.
From the very first time I set my eyes on you, I knew you and I were meant to be together forever. I love you so much dear. Happy birthday.
Baby, I love you more than I any words in the dictionary can ever explain. Happy birthday to the love of my life.
My dear, I am so lucky to have you in my life. Thank you so much for sharing your life with me. Happy birthday.
I love you so much and shudder to imagine a life without you. May all your dreams come true, my love. Happy birthday.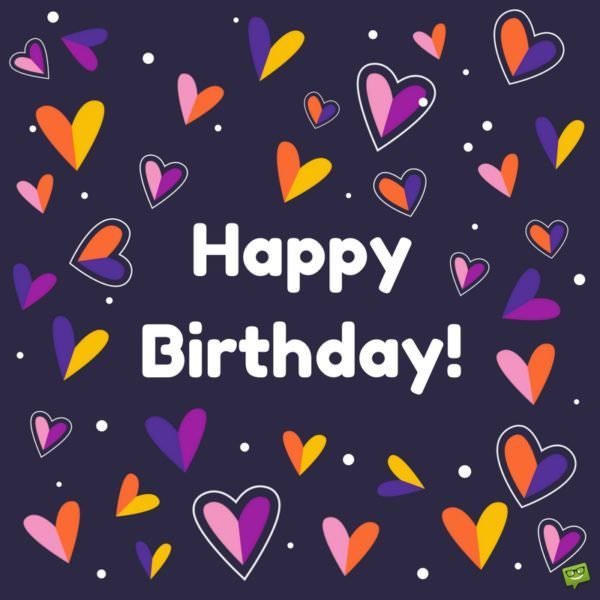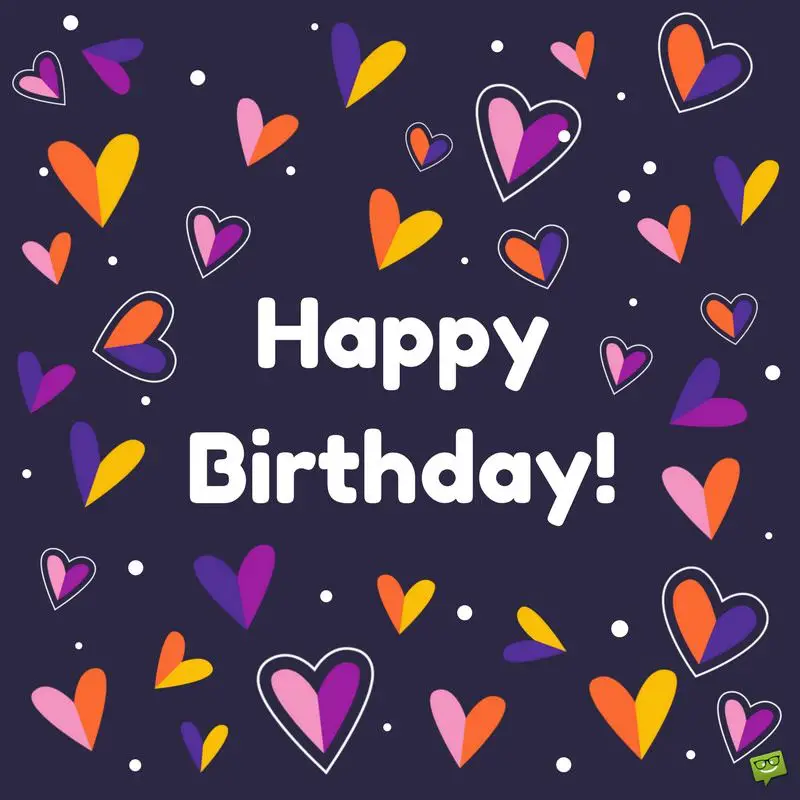 Send Happy Birthday Wishes for a Family Member on Whatsapp
Thank you for always being there to guide and support me. Wishing the best mom in the world the best birthday ever!
I feel blessed to have a wonderful son like you. Stay blessed and have a wonderful birthday full of memories you will always cherish.
Besides being my brother, you are also my mentor and best friend. I pray that your life be filled with joy and happiness. Happy Birthday!
I can never thank you enough for all the love you have showered me all my life. Wishing the sweetest Dad in the world a wonderful Birthday!
Dear Mother, you are the greatest gift in my life. I appreciate all your sacrifices. Happy Birthday.
It's that time of the year again, and you are growing so fast. But you will always be our sweet little princess. Happy birthday.
We wish you everything good in this life. Have a wonderful birthday, son.
Although I can't be there with you on this very special day of yours, do know you are in my thoughts always. Happy birthday to you brother.
As you mark the day you were born, may your life be filled with peace, happiness and love.  Happy birthday to the sweetest daughter ever!
My warmest wishes to you on this special day of yours. You are an inspiration to me and the entire family. Happy birthday, dear sister.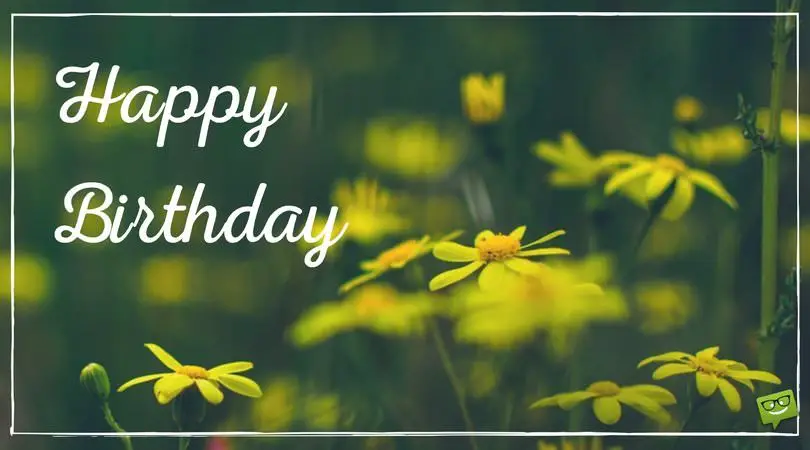 More Birthday Wishes for Family Members:
Best Mom in the World | Birthday Wishes for your Mother
Happy Birthday, Dad! | Birthday Wishes for your Father
Why these Parents are Proud | Birthday Wishes for your Son
Always our Girl | Birthday Wishes for your Daughter
Inspirational Happy Birthday Wishes for Whatsapp
You have touched so many lives with your kindness, love and smile. Happy birthday to the most inspirational woman I have ever known!
Your exemplary life always spurs me to greater heights. May today and all your days be filled with happiness. Happy birthday.
You are bound to achieve great things. Don't ever give up in life because you have a wonderful life ahead of you! Happy birthday.
Whenever you find yourself in doubt or despair, just know that I believe in you and that you inspire me. Happy birthday.
Thank you for illuminating my world with your light. May you have an eternity of joy and happiness. Happy birthday to you my special one.
Whatsapp Status Thanks for Birthday Wishes

Thank you for adding to the joyful spirit of my birthday with your lovely messages. Happy birthday to me with more joy added to our friendships in the coming year.
Thank you for my birthday messages. It's definitely becoming a birthday to remember and I pray the same goodwill continues throughout the New Year in my life. Happy awesome birthday to me.
Birthdays are incomplete without the ones who love and care for us. Thank you my Facebook family for making my birthday as memorable even as the day progresses.
I want to thank everyone for my special day, today being my birthday come please join me as I celebrate. Happy birthday to me it's an awesome day.
Thank you for giving extra meaning to my special day with your warm wishes. I love and appreciate you all.
It is my birthday today, and I've felt like a King/Queen! Thank you everyone for those beautiful messages.
You may also like:
250 Cute Birthday Messages to Make Someone's Birthday Special
Happy Birthday to You | 200 Happy Birthday Wishes that will Help you Find the Right Words
200+ Great Happy Birthday Images for Free Download & Sharing