A birthday is a special occasion that gives you the opportunity to celebrate the people you love. It can be fun to have a sip, it can be sweet to say a few words. However, you may not know exactly what to say – and booze won't help either.
Browse through these heart-warming toasts below and melt your dear one's heart on that special occasion of their life. You can either decide to use these texts just the way they are or add some alterations to them to suit your taste and style.
Funny Birthday Toasts
Add some humor to the occasion with these funny birthday messages.
May your birthday be filled with all things sweet – like cake, ice cream, and chocolate of course!
Here's to a year of good health and greater success. I don't know how you'll get those but that's none of my business – happy birthday!
Let's make a toast to another wonderful year ahead, full of joy and adventure. However let's not spoil this celebration by talking about the years that have gone by.
A toast to the birthday person who always knows how to brighten up a room with their laughter. And thanks to the wine that makes sure they get that laughter!
To new beginnings and fresh starts that come along with each passing year.
Let's raise our glasses in celebration of you and your one-of-a-kind, legally copyrighted awesomeness. Wishing you the best today and forever – cheers!
May all your dreams come true on this special day and every day and night beyond that.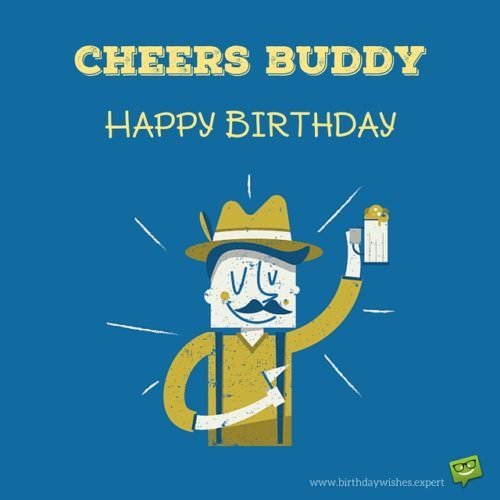 Happiness is only real when it's shared – here's to sharing yours with those around you. and here's to the thousands birthday memes shared today because of your birthday.
From the bottom of our hearts we wish for you an abundance of luck, love, and joy on this day. From the bottom of our livers, cheers to you!
Here's to many more years spent together in love and friendship – may your special day be as magical as the rabbit in my suit!
I hope you didn't expect much for your birthday. I did not have enough energy to go get you a gift, but here's a card.
Remember when we were young and fun? This year for your birthday I thought about getting you socks and underwear.
Thank you for having a birthday! Now, I have an excuse to drink and eat cake!
To someone who has been there for me through thick and through thin- may we still be friends (and thin) for years to come.
I know a lot of dirt on you, but I won't bring it up on your birthday. Now, let's do some more stuff you won't want me to tell people.
Birthday Toasts for Friends
Everyone wants to hear well wishes from their friends on their birthday. Here are some things you can tell your friends on their next birthday.
True friendship means loving each other for who we really are. Lucky for me, you make it easy since you are so lovable. Stay true to yourself forever!
I would like to raise a toast to one of the most inspirational individuals that I have ever known. [Name], thank you for inspiring us the way you do. It's truly an honor to know you and call you my friend.
[Name], to say that I'm honored to have you as a good friend is a mammoth understatement! I'm absolutely blessed to share my world with you. On your Big Day, may you be blessed with more happiness than this universe can contain. And may this immense happiness walk with you until kingdom come.
So many years ago, an awesome individual came into this planet to bless it. And that is you, my dear. On your birthday, may blessings from above pour down on you like a torrential rain. I hope you thoroughly enjoy this very special moment of your life.
Dear friend, it's a total privilege and great source of pleasure to toast you and your outstanding life on this important day. I hope that true happiness will flood your heart on this special day and on every other day of your existence alike.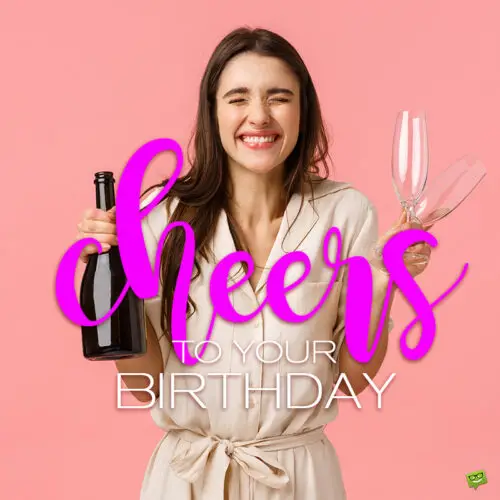 Raise a glass to my favorite friend on their birthday – cheers to you! You are a blessing in my life, and I can only hope that your day is as special as you make mine every day.
Happy Birthday, dear friend! Let's raise a toast to celebrate this day and all it promises for the future; here's wishing you another fantastic year ahead full of joy and wonder.
On this special occasion, I want to raise a toast to the person who has been my friend through thick and thin – cheers, buddy! May your birthday be filled with joy and laughter, and may we have many more years of friendship ahead.
Here's a toast to our friendship on this special day; Happy Birthday, dear friend! May you never feel alone and may this day be filled with love and laughter.
May you have the happiest birthday ever! Here's to celebrating our friendship and all that it has brought into my life; here's wishing you nothing but the best on your special day!
Here's to you on your birthday, my friend! May all your dreams come true and may life treat you like the wonderful person that you are.
Today is a special day; it's time to celebrate with style and grace! Here's to you on your birthday and to the years ahead that will be filled with joy and friendship.
Cheers to you on your birthday! Here's to spending the day with friends, enjoying each other's company, and making lots of wonderful memories together!
Today is your day, my friend! Here's to celebrating this special occasion and all that lies ahead for you in life.
Happy Birthday, dear friend! May this year bring you more happiness than ever before and may we continue to celebrate our friendship forever.
Wishing you a very happy birthday today! You deserve every bit of love and joy coming your way; may your year be full of laughter, fun, and friendship.
Here's to you on your birthday! May the years bring you much success and may we continue to share our lives with one another for many more birthdays to come!
Meaningful Birthday Toasts
Birthday messages that are inspirational or sweet.
Happy birthday to an amazing human being who brings light to every room they walk into. Continue to shine for everyone to see.
Enjoy your special day. May the rest of your days be just as amazing.
God has put you on this planet for a reason, and today is the day we get to celebrate your entrance into the world. Enjoy yourself and be the best version of yourself you can be.
Here's to the moments of laughter, joy, and companionship shared on this special day.
May your birthday be full of laughter, smiles, and warm memories that last for years to come.
Cheers to all of life's gifts and blessings – may you receive them all today!
A toast for all of the wonderful experiences that are yet to come – here's to a bright future!
Wishing you endless love and success in everything you pursue – may your dreams become reality this year.
A birthday is a time for reflection and appreciation – let us raise our glasses in celebration of you!
Let's make a toast to another wonderful year ahead, full of joy and adventure.
Here's to many more birthdays spent surrounded by those who bring out the best in you.
On this day we wish for good health, prosperity, and abundance – may it be yours always!
Let us drink in appreciation for the beautiful person that you are – here's to celebrating YOU!
Today is a cause for celebration! Let's lift our glasses and send happy birthday wishes to an incredible individual. They've already achieved so much, but we know there will be countless more moments of brilliance yet to come. Here's to many more years filled with success and greatness – cheers!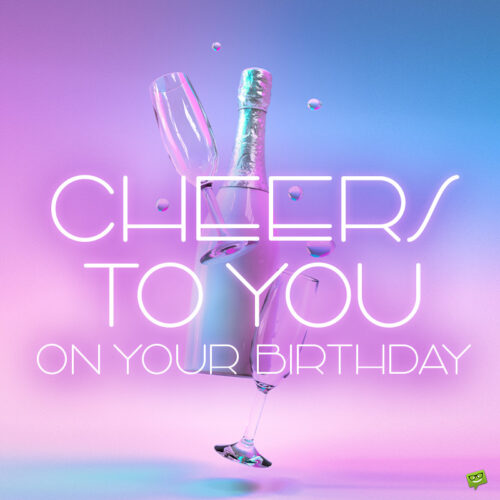 Birthday Toasts For my Sister
Let's all raise our glasses in honor of this amazing woman whose presence on this planet has made it a more pleasant place to be. Dearest sister, may your heart forever be the recipient of the purest form of happiness.
You, my beloved sister, are one of the most priceless treasures of my life. Nothing on earth or up in heaven can ever take your place in my heart. Happy birthday, sweet sister.
Sis, your eternal happiness is all I pray for today because when a smile lights up your face, my heart also smiles. One of the few things that I'm absolutely certain of is the fact that I shall love you for the rest of my life on planet earth. Happy birthday.
Here's wishing my lovely sister a super duper birthday celebration! Sis, may happiness forever cover your world like the sky. Have a ridiculously fantastic day laden with laughter!
If you enjoy this article, check our blog post with a hug collection of birthday wishes for Sister.
Birthday Toasts For my Brother
Good health, happiness and good fortune are all I ask for you on your birthday. Have a great birthday celebration, dear brother.
Brother, your birthday gives me the perfect opportunity to thank you for being one of my greatest gifts of life. May all the wonderful aspirations of your life never stop drawing closer to you. Happy birthday.
I have the most wonderful brother on this planet and I will forever be grateful to God for making him my best friend. Happy birthday, brother! May your life be blessed with many more candles to blow.
May God's love never stop shinning down on you as you make your way to extraordinary heights in life. I love you so much, brother. Wishing you the most gracious of gracious birthdays!
Here's a toast to the winner of the "Best Brother in the World" award! Dearest brother, I shall love and care for you for as long as there's blood in my veins. Happy birthday.
We are really proud of our collection with Crazy Funny Birthday Wishes for Brothers. Check it out!
Sentimental Birthday Toasts For my Girlfriend
Cheers to the love of my life on turning a brand new age today! Sweetheart, my love for you will never end because it is a thousand times deeper than the deepest ocean in this universe.
Not even the remarkable beauty of the rising of the sun on a glorious day can compare to this girl's beauty. Every single day that goes by I feel so blessed and lucky to be her boyfriend. So let me raise a toast to the girl I love most! Cheers, love!
I would like to use this opportunity to raise a toast to the most exceptional girlfriend in the world – my sweet [Name]. Darling, for making my life sweeter than honey, I pray that happiness will forever surround you like water surrounds an island. I love you very much.
Cheers to the greatest girlfriend in the world! My love, to put happiness in your heart, there's absolutely nothing on earth I wouldn't do.
From the very moment that I set my eyes on you, I became enslaved to your love. I'm so blessed, proud and happy to be the only slave of your love.
Cheers to my wonderful girlfriend. Sweet love, you bring out a special kind of happiness in me that not even all Bill Gates' money can.
Don't forget to also read our awesome article with 120 Cute Birthday Messages to Impress your Girlfriend
Sentimental Birthday Toasts For my Boyfriend
Cheers to a fabulously wonderful boyfriend! Babe, as you celebrate your special day, I just wanted to thank you for being a phenomenal boyfriend to me. I also want to thank you for making it possible for me to experience true happiness in my lifetime.
The day you came into my life was the day my soul smiled and started living for the first time since it came into this world.
I want to use this special opportunity to let you know that I feel remarkably blessed to be your girlfriend. You and I have something extraordinarily special – a bond stronger than that of Romeo and Juliet.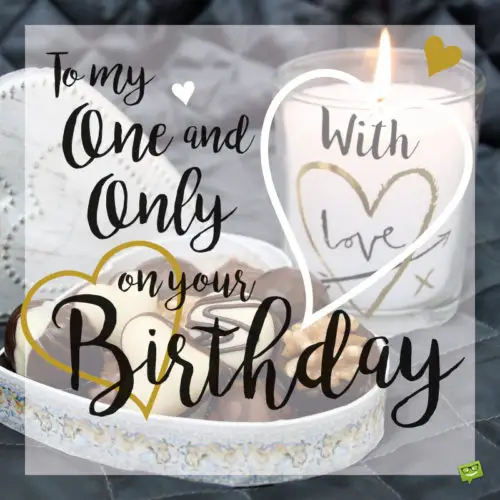 There's absolutely no doubt about it! Being with an amazing boyfriend like you brings my world more paradise than it can contain.
You are the source of all the good and joyful things in my life.
Here's a toast to a remarkably loving and supportive boyfriend! Babe, even in the darkest times, your love gives me great comfort and brings joy to my soul.
As long as you are with me, there'll never be any room in my world for sadness.
Today, I drink a toast to the most wonderful man in my life! They say one should never look for happiness outside one's own self, but I can't help it, for you alone bring me all the happiness in the universe. Happy birthday, my love!
You probably don't want to miss our post with 140 Awesome Birthday Wishes for your Boyfriend
Sentimental Birthday Toasts For my Wife
I'm thrilled to be the husband of a remarkably beautiful woman like you, a woman who feels my soul with gladness every single time she's near me. Thank you for giving me happiness in abundance. Happy birthday, darling!
Happy birthday, honey! Everything is subject to decay except my love for you. Nothing, whether heavenly or earthly, can ever bring me as much happiness as you do. I love you so much.
Sweet darling, your birthday presents me with an excellent opportunity to let you know how much I appreciate the love and support you give me every blessed day. Thank you for helping me find purpose in life. Thank you for bringing me lasting comfort and happiness. I will be nothing in your absence.
This is a toast to the greatest wife in the world! Honey, my love for you is as eternal as God. It will never die.
I find the greatest happiness when I'm with you. Thank you for being the only radiant sun that fills up my skies.
It's nothing short of a blessing to have an outstanding wife like you. I shall treasure your love until the end of my journey on this planet called Earth.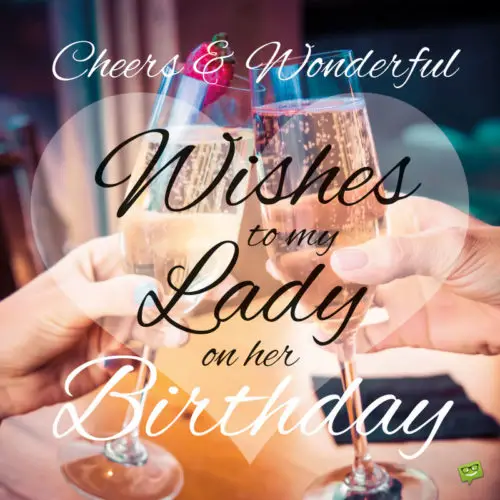 Try as they may, nothing can ever take away my joy in life because right in the cell of my heart dwells my greatest source of joy – you, my beloved wife.
Here's a toast to a truly remarkable woman! Sweet darling, you make my heart sing happy songs, and I promise to do everything within my power to ensure that your heart also sings cheerfully all the time. I love you – today and throughout eternity.
My happiness in life cometh from none but you, my darling wife.
Don't forget to also read our list of Birthday Wishes for your Wife
Sentimental Birthday Toasts For my Husband
I am more than delighted to share this very special day of your life with you. You are such a phenomenally amazing husband who has brought me more happiness than I deserve. I cannot thank you enough for bringing me paradise on earth. Happy birthday!
Cheers to you on your Big Day, my love! There's more happiness in being in your arms than being anywhere else in this world. Thank you for making me experience the greatest joy on earth.
Sweetheart, the steady flow of happiness you give me is beyond price! The world would certainly have been a real paradise if more husbands were like you. Happy birthday to you, my sweet, precious husband.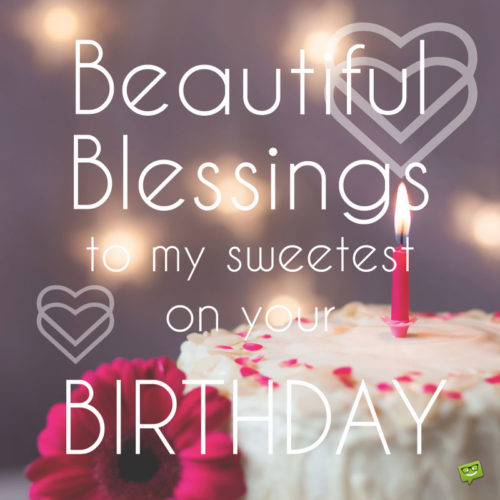 Happy birthday! Sweetheart, your sweet love gives my day-to-day life purpose. I always wonder in amazement how I got so lucky to have you as not just my beloved husband but also my best friend.
I raise this glass in your honor, sweetheart. May you live a healthy, prosperous and happy life.
Even the heaven and the earth will someday come to an end but not my love for you.
Wishing the most wonderful birthday celebration ever to the most wonderful husband ever! Babe, the moment you became part of my life, I began enjoying true happiness for the very first time in my life. Thank you for making my heart rejoice.
The eternal friendship I have with you is my most prized possession in this world. I can't thank you enough for making me the happiest woman in the universe! Happy birthday.
We have a whole post dedicated to funny birthday wishes for Husbands and you might want to check it out!
Sentimental Birthday Toasts For my Dad
Dad, for being the world's most loving and supportive father, I pray for your health, prosperity and happiness every day of your life. Thank you so much for blessing me with your spectacular love.
Here's to you, my amazing Father. Regardless of what happens in life, in my heart, you shall forever be my best friend and the recipient of the "World's Best Father" award.
You've always been a tremendous blessing to me, Dad, and today being your birthday, I'd like to ask God to fill your life with all the choicest of blessings He can find in heaven.
God has done it again! He has blessed your life with another year. Age with bliss, grace and blessings, my beloved Dad. I'm so lucky to have such an angel like you as my father. I hope you have a beautiful birthday celebration today.
Like it? Pin it!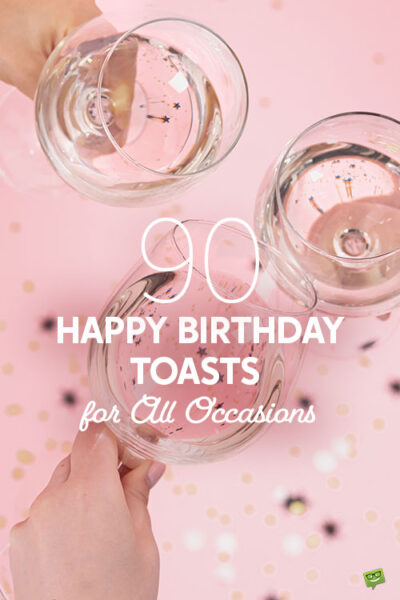 You may also like:
25 Birthday Cheers for a Special Birthday Person
50 Great Birthday Speeches for All
Please Raise Your Glasses | 6 Free Best Man Speeches to Inspire You