It's a person that you really care about but often gets on your nerves. She's admittedly adorable, but you wonder if you were trying a bit too hard during some of your childhood pillow fights. You would never let anyone hurt her, and then sometimes you simply feel like pulling her hair off. But, hey, that's just a manner of speaking: it's your sister, and sisters are forever, and you love and protect her, right?
This great collection of birthday wishes for your dear sister will touch her or bring her more laughs on her special day! Whether humorous or serious, we have something for you. Write it in a birthday card, send it via text or share an image with a birthday quote. She will appreciate your thoughtfulness today and always.
Heart-touching Birthday Wishes for your Sister

Sibling love is the best kind of love, so wrap her up in a birthday hug and let her know how much she means to you.
Hey you hot, amazing, wonderful human being. Happy Birthday to you! Xoxo from your sister, who adores you.
There's nothing quite as precious as the bond between siblings. I love you and hope you'll have a perfect birthday.
Happy birthday to the best sister a guy could have. You are totally awesome!
Amazing. Hopeful. Bright. Overwhelmed. Super-duper excited. That's how I feel when you're around. Happy birthday to the world's best sister!
A huge thank you for being my bodyguard, best friend, and secret keeper. I don't know what I'd do without you!
You are an incredible human being and I am so proud to call you my sister! I hope all you dreams come true!
May God bless you today and always with peace, joy, and chocolate, lots and lots of chocolate.
After all is said and done, you win the top sister award hands down. You have stood up for me, comforted me, and inspired me in so many ways.
Having a sister is like having a beautiful flower from the same magical garden. I love you, sis.
From one awesome person to another, happy birthday! Enjoy your special day, sis!
You are stronger than you think! I will always love you, sis.
You're the coffee to my mornings and the joy in my life. I love you, sister.
If I'd had the chance, I couldn't have picked a better sister than you. Have a great birthday and I'm so glad you're in my life!
Have faith in God for He is bigger than any problem you will ever face in life. Happy birthday, my sweet sister.
Happy birthday to my original best friend and incredible sister. Here's to you enjoying every moment of your very special day!
You are my sister by blood and my soul sister for life. Congrats on another awesome year of being you!
Sparkling. Beautiful. Happy. Amazing. These are all the things you are inside and out.
To the queen of all sisters, happy birthday! Have an awesome day!
Every year as siblings we just get closer and closer…to really being old! Here's to having another fantastic birthday!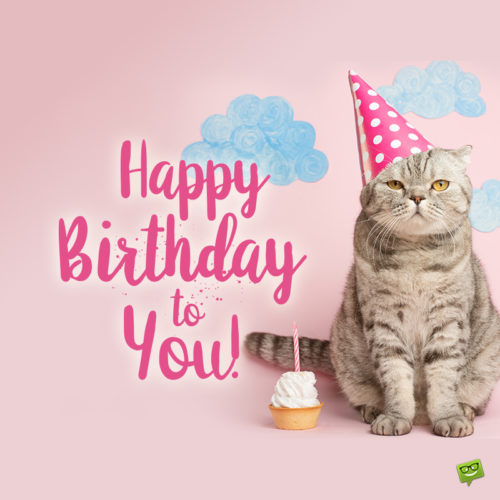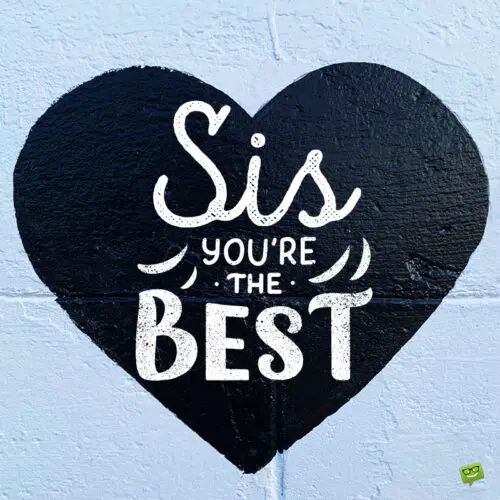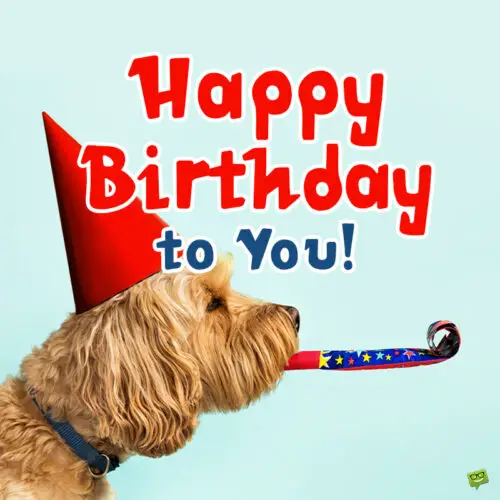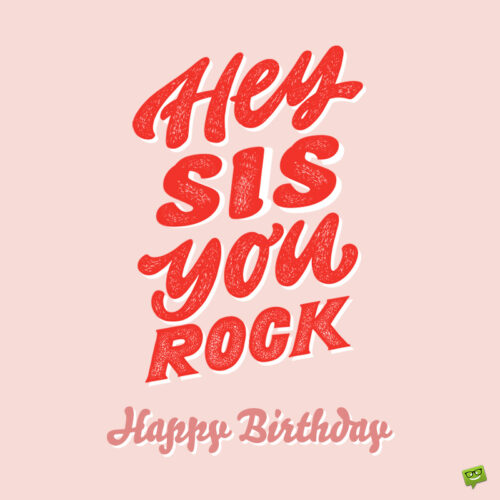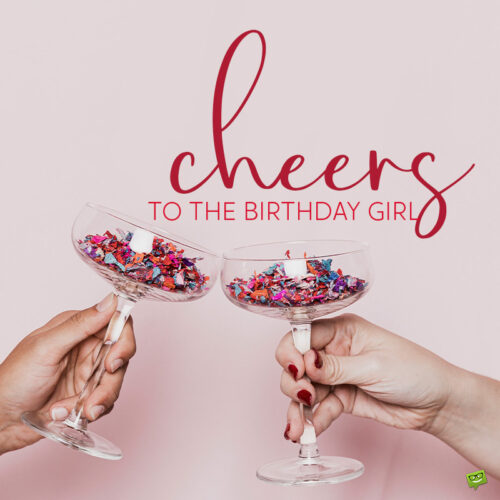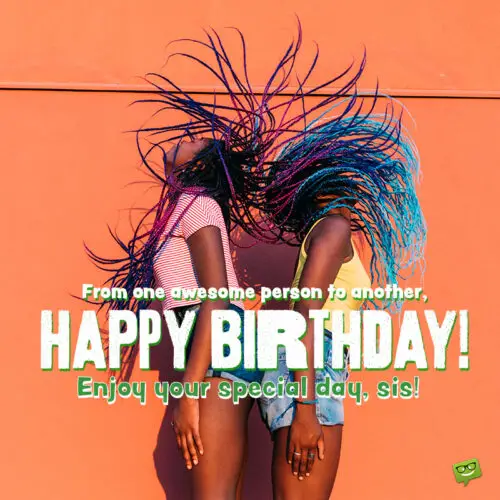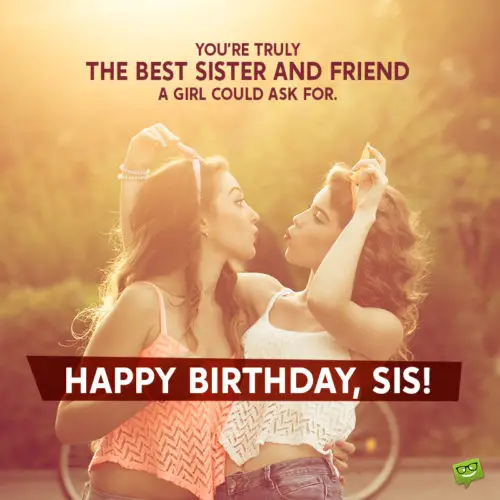 Growing up with you brought so many memories of fun, silly, and even crazy times. While that time may have passed, we are sure to have more of the same as we continue to grow older. Here's to making more memories!
The warmest wishes to you on your big day. I wish I could be there to join in the celebrations!
Famous Birthday Captions for your Sister
You can use these timeless famous quotes to wish your beloved sister Happy Birthday!
You're not my best friend. You're my sister, and that's more. Jenny Han
A sister is a gift to the heart, a friend to the spirit, a golden thread to the meaning of life. Isadora James
To have a loving relationship with a sister is not simply to have a buddy or a confident — it is to have a soulmate for life. Victoria Secunda
Sisters. Because we all need someone who will defend us behind our back and then call us on our shit to our face.
Happiness is a cup of tea and a chat with your sister. Unknown
You mess with my sister, you're messing with me! Loretta Livingstone
Is solace anywhere more comforting than that in the arms of a sister? Alice Walker
When sisters stand shoulder to shoulder, who stands a chance against us?
Any day spent with you is my favorite day. So today is my new favorite day. A.A. Milne, Winnie The Pooh
A sister can be seen as someone who is both ourselves and very much not ourselves – a special kind of double. Toni Morrison
When you can't look on the bright side, I will sit with you in the dark. Alice in Wonderland
You can't think how I depend on you, and when you're not there the colour goes out of my life.
Sisters are like flowers in the garden of life. Unknown
Sweet, crazy conversations full of half sentences, daydreams and misunderstandings more thrilling than understanding could ever be.
I came because without her, it's hard to remember who I am. Jodi Picoult
Happy Birthday to my Beautiful Sister
Tell that beautiful sister of yours how much she means to you and that she deserves nothing less than a perfect birthday.
Wishing the happiest birthday to the most gorgeous sister in the world. You're beautiful inside and out, and I'm so lucky to have you in my life!
Another year has passed and you just keep getting more beautiful. I'm so proud of you, my sister, and I hope you have a great birthday!
Clearly, I got my looks from Mom and Dad, so how did you turn out to be so gorgeous? Happy birthday to my suspiciously beautiful sister.
We all got brains in this family but somehow you got beauty too. Talk about winning the gene pool lottery! Hope you have a wonderful birthday!
I am so proud to have such a beautiful person as my sister. I hope you have the best birthday in the world and are surrounded by fun and light-hearted people.
Happy birthday to the woman whose beauty and style brings some much needed class to our family portraits. Love you and have a great, special day!
It's your birthday and you deserve to be happy! Just remember, I'm in awe of your beauty, your generosity and the way you live your life.
Hey gorgeous, it's your birthday! Get yourself all gussied up, go celebrate on the town and make sure you send me pictures of all the fun!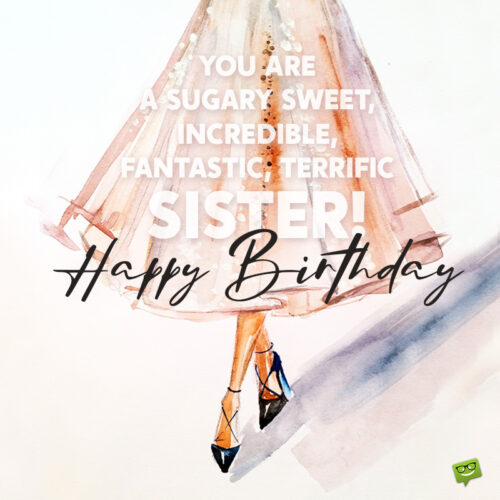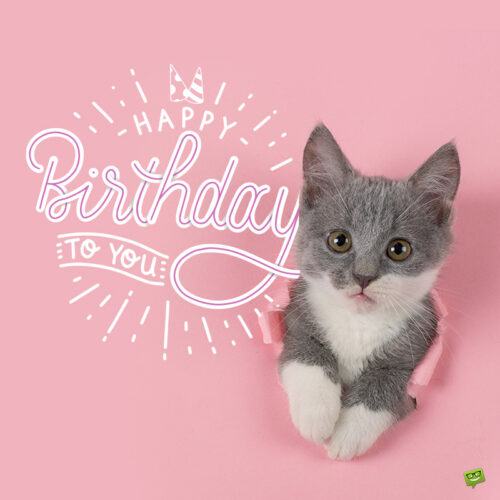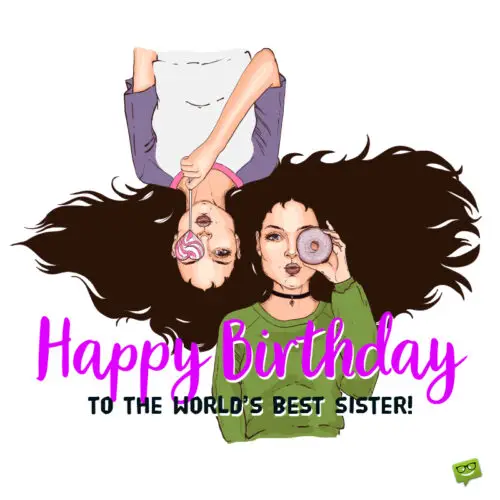 Happy Birthday, Big Sister!
She's been there for you all of your life, so wish your big sis the happiest of birthdays.
It is official! You are the coolest old person in the world! Enjoy your Big Day, you old and cool one.
Don't worry about getting older today. You can still be young. All you need to do is lie about your age when someone asks.
I think it is about time you began lying about your age because you are chasing death so fast.
So glad you came along first so Mom and Dad could perfect that parenting thing on you by the time they got to me. Hope you have a perfect birthday!
Big sister, you're like my very own a canary in a coal mine. You try everything first and I follow when everything's all good. Thank you for all you do, and have a wonderful birthday!
Science has improved so much that they say now big sisters can even see their younger brothers as real adults! Happy Birthday, miracle of science!
I couldn't ask for a better person than you to look up to. I hope you have the best birthday of them all, my darling big sister!
When we were little, I remember being so jealous that you were the older one. Now I'm jealous because you're the stable one. Have a hilarious and awesome birthday!
As my big sister, you've looked out for me my whole life and I love you! May this birthday bring as much happiness to you as you've brought to me over the years.
Wishing you the warmest, fuzziest, happiest birthday in the whole world. You deserve it for putting up with your crazy, younger sibling for all of those years.
As the big sister, you've always given me the best advice. So now it's my turn — go out and celebrate like a wild woman and enjoy every moment of your birthday!
The ingredients for a perfect childhood are: small secrets, big laughs, small tears, big joys and the sweetest sister in the neighborhood.
There as many reasons to love you as the clothes you let me wear because they're too small for you now. Happy Birthday from your previous size.
You know good girls sit tight and behave themselves… so let's go out and get wasted! Happy Birthday, you naughty drinking buddy!
Happy birthday to my sister who does not want to be called old, yet wants to be respected for having a strand of grey hair in her hair.
Dear sister, don't feel too bad about getting old. At least one of the advantages of old age is that it comes with more wisdom. Happy birthday, dear wise one.
Happy birthday to a sister who is aging so gracefully because she is blessed with a younger sister/brother like me who didn't trouble her enough. You're welcome, Sis.
Cute Birthday Greetings for your Sister
Today the world and I celebrate more than just you being a great sister, we celebrate me being the luckiest brother ever. You're the best.
Ponytails and dresses, tea cups and birthday cake. I hope your birthday is as sweet and as fairytale-like as you are. Cheers to you, sister.
Wishing a happy birthday to the most beautiful soul I know! You are one-in-a-million! Happy Birthday to the best sister in the world!
On your special day I hope everything goes your way! Happy Birthday to someone who deserves nothing but the very best! Love you forever and always, my beautiful sister!
Thinking of you on your special day! May you get everything you've ever dreamed of—including Channing Tatum with a big red bow!
My world would be so boring and dull without you!
Happy Birthday to someone who brightens the world with her smile, makes the world a whole lot happier with her laugh and more beautiful with her presence!
Happy Birthday to one cool chick from another! Forever and always you'll be my best friend and sister!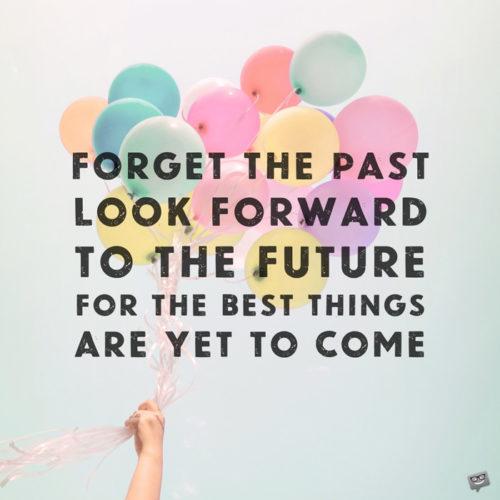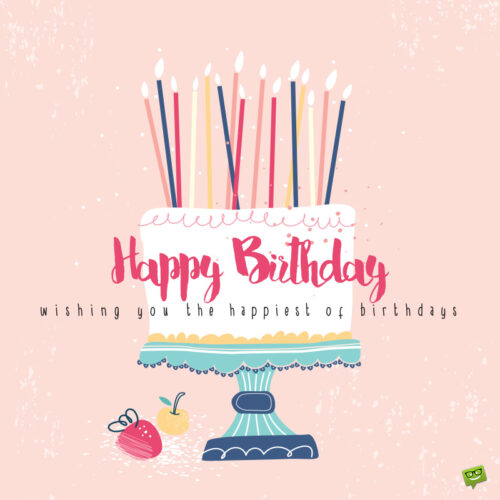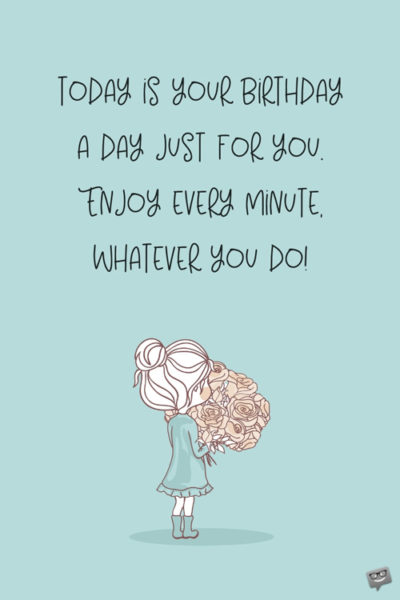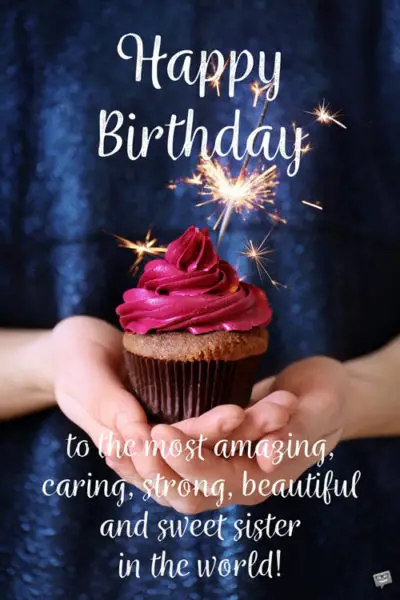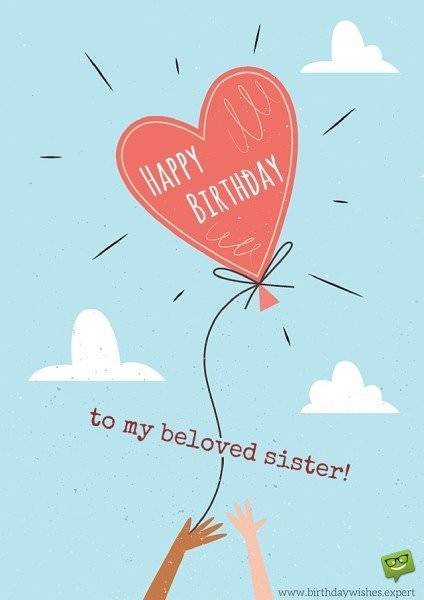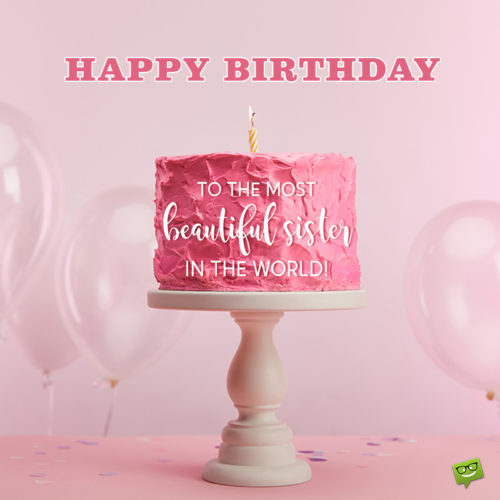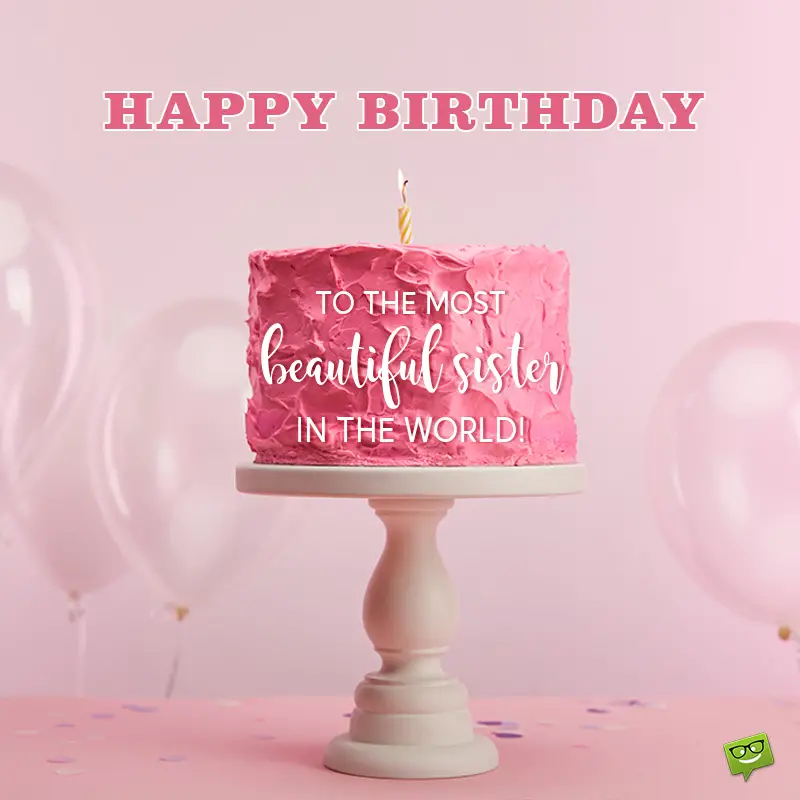 Special Happy Birthday Sister Quotes

To someone who has always seen the best in me, even when there was little of it to find. Thanks, sis.
Wishing you a very colorful celebration that brings to you everything that makes your heart smile.
You're a light in the darkness and a star in every sky. Happy birthday to the best sister and human ever.
When I'm flying too high you are my anchor that keeps me humble and when I need to go farther you are my wings that take me higher. Cheers to you!
I honestly don't know which one of us is really the lucky one. You are the best sister I could ask for and more.
Although cake is good, it's better with icing on it. You're the icing to my cake and my best friend.
No one gives hugs like you. Here's a big birthday hug for you. Love you, sis!
To the most beautiful, genuine, loving and adorable person I know: You are truly a precious gift to me!
Wishing you tons of happiness and excitement on your Big Day!
I wish you an ocean of joy and laughter on your special day and throughout your whole life.
Congratulations on a successful journey around the sun. I hope your new age is filled with all the beautiful things in this Universe.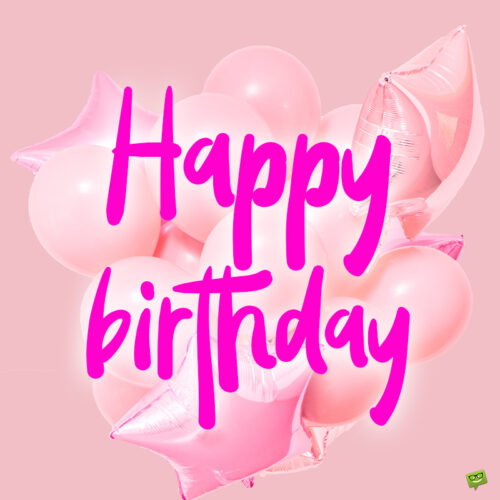 Inspirational Birthday Messages for your Sister
Back in the day when we tussled like kittens, I never could have imagined what an amazing woman you'd turn out to be. I'm proud to call you my sister and hope that you have the best birthday ever.
You will never turn this age again—EVER! So, enjoy and soak in every second of it. Think of all the incredible accomplishments and strides you've made this past year. You've come such a long way! Be proud and start this new year, new chapter, off with a bang! Cheers to you my sweet sister! I hope this birthday is as amazing as you are!
When you start to doubt yourself and think there is no hope in life, just remember that with perseverance, determination, self-confidence and hard work, every dream can become a reality. Happy birthday.
The most persevering shall always follow their dreams and achieve them. Believe you can achieve your dreams, work on them and they shall come true. Have a phenomenally beautiful birthday.
You are the designer, architect and creator of your own destiny. If you keep believing and persevering, you can achieve anything you set your mind to, regardless of how impossible it might seem.
You have set excellent goals for yourself. Now all you need to do is keep persevering until you realize them. Believe you can and you definitely will. I love you.
Birthday Messages for a Sister Far Away
Though several miles have forced their way between us, they shall never break our bond, for our bond is programmed to last a lifetime. Happy birthday, sis!
It might be sad that distance is keeping us so far away from each other, but I always have you close to my heart and I take comfort in the fact that I'll see you soon. I wish you rains of joy and laughter as you celebrate your birthday, sister!
May your face be brightened with smiles on your birthday, even in my absence. Remember that there is nothing in this universe that I love more than you. Happy birthday, sweet sister!
Nothing can ever take you away from my heart – not even all the distance in the universe. Such is how special you are to me, sis. Happy birthday.
You are the pillar, strength and center of my life. No matter how far distance separates us from each other, you will remain an irreplaceable part of me. May your Big Day be as tremendously beautiful as your love is to me. Happy birthday, dear sis!
Distance has hindered me from gracing your birthday with my presence. But have in mind that it cannot take away the sweet memories we've made together. Wishing you a mash-up of joy, happiness and laughter throughout your life.
No words can ever convey to you how much I miss you today. Happy birthday, sister.
We are far away from each other, but still very close to each other. Have a fantastic birthday, my dear sister!
Happy Birthday Poems for your Sister
Wish that sibling a happy day, a greeting that will make her smile because you remembered.
Telling you how much you mean to me isn't something that happens often enough
Through all of the hard times and the celebrations
There is no one else I could imagine calling my best friend, my sister
Here is to many more years of laughter and merriments
Many people do not understand the importance of a sister
It is having a partner in crime from day one
I'm lucky enough to say I am one of them
We may have our differences
We might have our arguments and squabbles
But at the end of the day
Celebrating with you every year has always been special
Having a sister is special
From being able to blame you for sneaking the dog food
Or even knocking over the houseplant
To calling when a babysitter is needed
Or having an ear to understand the trails of life
You're more special to me than you could imagine
Here's to another year of adventures
Another year of spreading your love and beauty to the world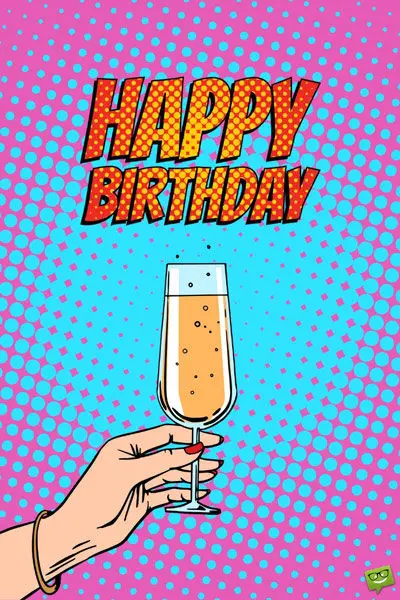 You may also like:

A Hilarious Tribute to your Sis! | 50+ Funny Birthday Wishes for your Sister
My Ray of Sunshine | I Love You Messages for my Sister
200 of the Best Birthday Messages to Make Someone's Day Special