Aaaah… Valentine's Day, a day when a man's or woman's fancy turns to love. However, not all of us are adept at putting our love into words. In fact, for many, this day is one of stress, not love, as they struggle to appropriately express their true feelings.
Never fear, here are some funny ways you can let that special someone know that you're thinking of them.
Funny Valentine's Day Quotes
You can't blame gravity for falling in love. Albert Einstein
If my Valentine you won't be,
I'll hang myself on your Christmas tree.
Ernest Hemingway
I think you're suffering from a lack of vitamin Me.
You hold my heart in your hands. Please don't clap.
Love, n. A temporary insanity curable by marriage. Ambrose Bierce
A kiss is a lovely trick designed by nature to stop speech when words become superfluous. Ingrid Bergman
Words cannot expresso how much you mean to me.
You're so hot, even my pants are falling for you.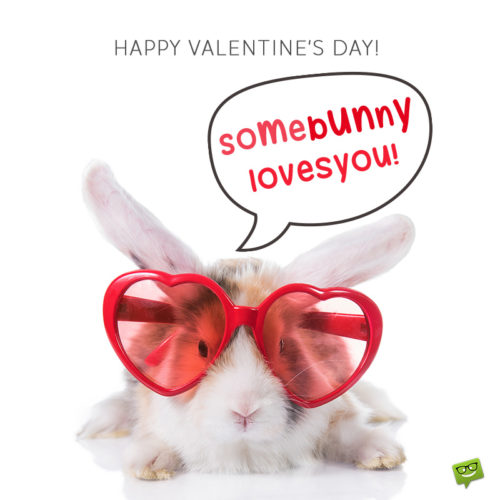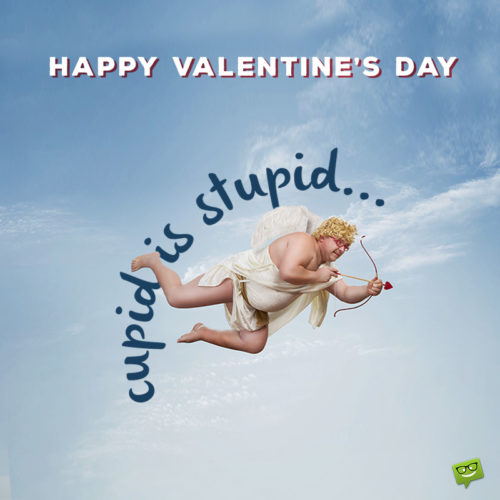 Before you marry a person, you should first make them use a computer with slow Internet service to see who they really are. Will Ferrell
Forget the butterflies, I feel the whole zoo when I'm with you.
If I could rearrange the alphabet, I'd put U and I together.
My friends tell me I have an intimacy problem. But they don't really know me. Garry Shandling
Love is the answer, but while you're waiting for the answer, sex raises some pretty good questions. Woody Allen
Women need a reason to have sex. Men just need a place. Billy Crystal
You're the peanut butter to my jelly.
Marry a man your own age; as your beauty fades, so will his eyesight. Phyllis Diller
Funny Valentine's Day Messages
I bought candles, some Barry White music and a few bottles of chilled champagne. That should keep your parents busy all night, so we can really enjoy this Valentine.
Valentine's Day was a traditional feast to commemorate several different men named Valentine who were all killed for their faith. So… let's use this as an excuse to get busy!
This Valentine's Day I just want to say "please don't ever leave me". My healthcare plan doesn't cover broken hearts.
I wanted to woo you this Valentine's Day and sing you a beautiful song. But then I heard myself sing and decided that I'd do better if we just made out a lot.
I want us to be like Barack and Michelle. Or Brad and Angelina. I want us to be together like Kim and those rich guys.
Roses are red, violets are blue, blah blah… I suck at poetry, but I love you.

I told my parents I was in love with a stripper. Now I want you to meet my parents, sugar. Happy Valentine's Day!

For this Valentine's Day, let's roleplay to get into the spirit of love: I'm going to dress up like a naked baby angel and use a bow to shoot you with heart tipped arrows. Or, I could just give you candy and take you to dinner. What do you say?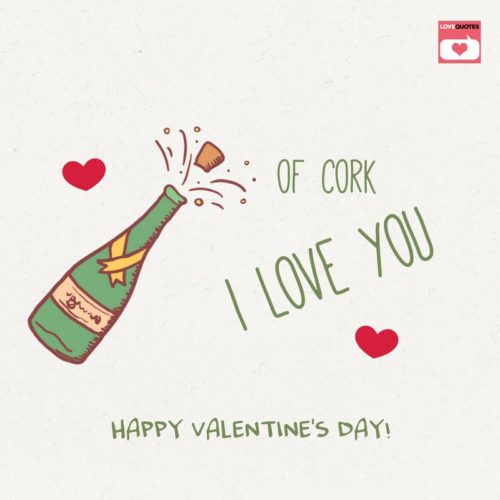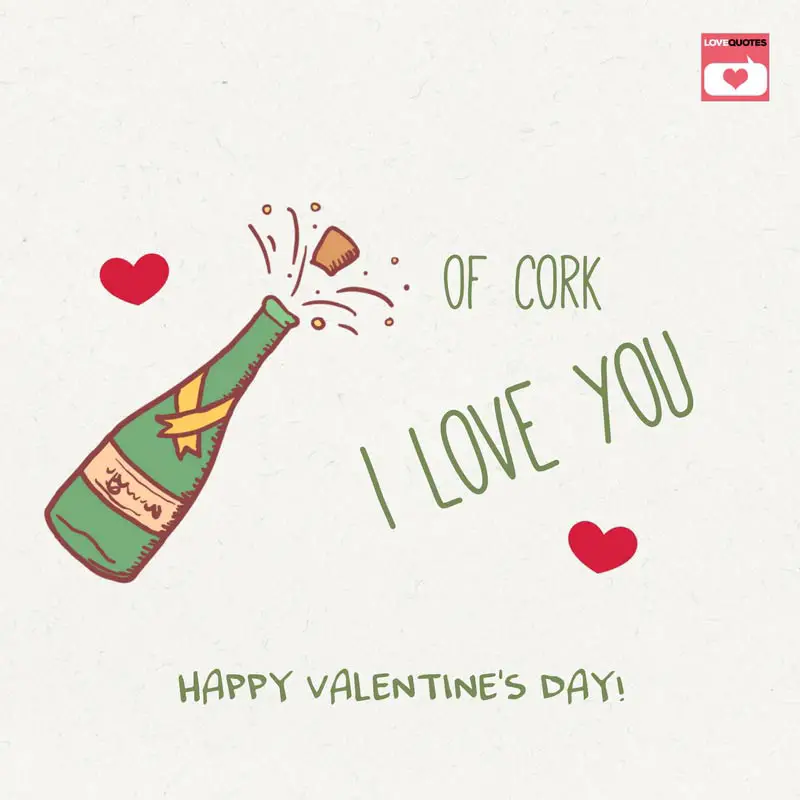 Roses are red, violets are blue, sugar is sweet…
You're my lady, my life, my creep!
Of all my lovers, you're the probably the eighth best. You made the top ten! Happy Valentine's!
Every day I wake up and I think of you. Thanks for the morning inspiration, honey. Happy Valentine's Day!
Remember when I said I thought your mother was sexy? No? Me neither… Happy Valentine's!
Scientists believe that a large explosion called the Big Bang was the start of our universe. Tonight, let's devote ourselves to science.
I want the perfect Valentine's Day gift. Is it chocolates? Flowers? Dinners? No. The perfect Valentine's Day gift is Ryan Gosling. But if he's not available, I'll take you.
Some people say the world today doesn't have enough love. This Valentine's Day, let's make some.
There are 364 days in a year that aren't the day after Valentine's Day. We can be on time for work on those days.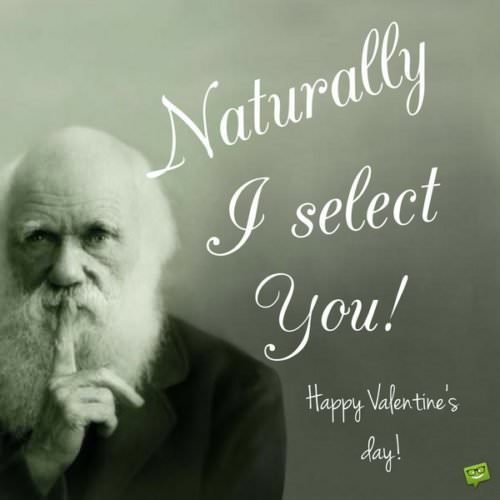 Funny Valentine's Day Quotes for Friends
Today let's celebrate our love for pizza and watch that series I was telling you about. Happy Valentine's Day! #whenandwhere
You deserve all the valentines in the world, but today you're stuck with your old friend that will treat you booze and undesired calories.
Romantic partners come and go and can break your heart, but best friends are forever and they can make your evening miserable. Happy Valentine's Day, it's your choice!
I don't understand why my platonic love to you is less important than lover's love and passion. Either way, I'll be waiting for you and your moderate gift on Valentine's Day.
I don't think Valentine's Day should be for couples only. It should also be for people who love each other regardless of what form that love takes and who are ready to embrace each other's stupidity. Here's to you, my precious idiot, love and love only!
Spending Valentine's Day with me is better than with romantic partners, because you get the movies and the chocolate without having to shower. Think about it, serious suggestions only.
Who needs a man when you have a friend like me? If you answer wrong, I'll be right here waiting with my Netflix on. Happy Valentine's Day.
I hope you get nice and spoiled today. If your partner doesn't pull through, let me know and I'll beat them up!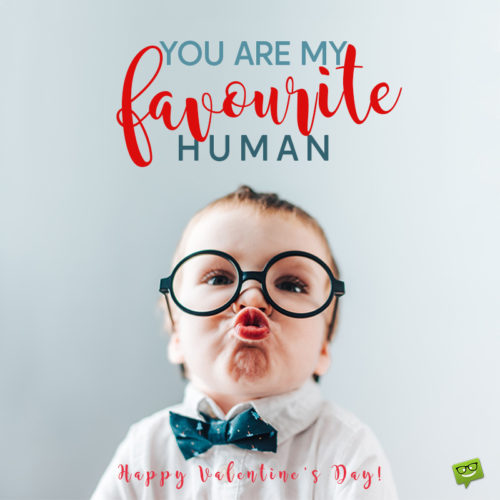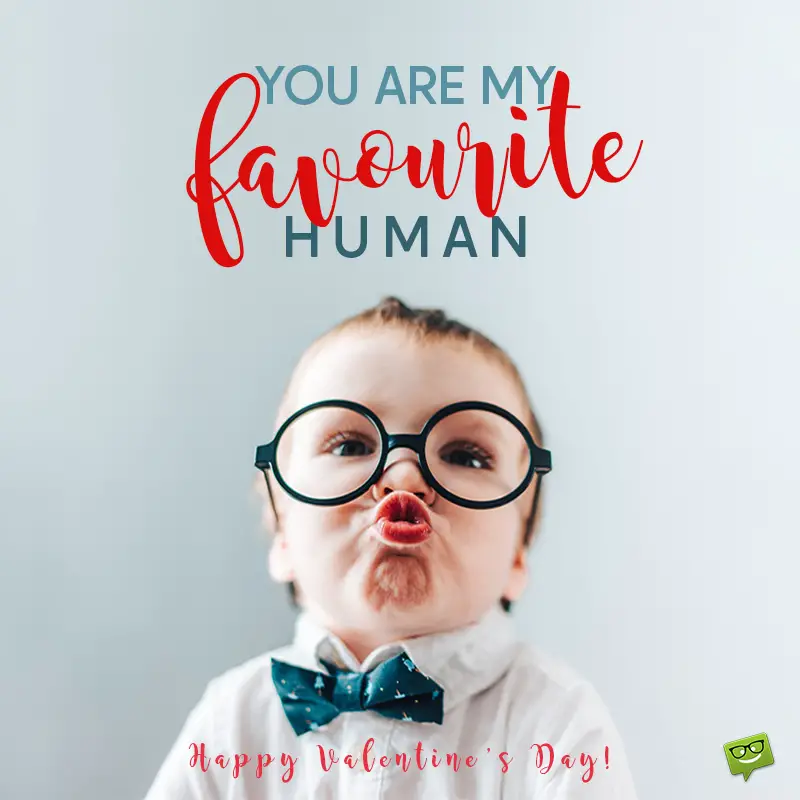 Self-love is more important than romantic love. I hope you're able to find peace and harmony for your inner self on this day.
The best thing about our friendship is that we don't have to exchange roses to know that we have a special bond. Everyone else is a sucker.
I know you saved the best Valentine's Day present for me. I'll be waiting! Delivery hours are always open!
Our princes will come some day. Until then, let's steal the white horses and gallop to the nearest burger place. Happy Valentine's Day.
I hope you're reading this from the spa as you sip on a cold, refreshing smoothie and get pampered with a manicure and a massage. You deserve all of the good things in life.
Let's go on strike. Valentine's Day is a sham. Let's rename it National Friends Day!
May Cupid's arrow strike us soon. I'll be in your wedding if you'll be in mine!
I'm wishing the best for you and your partner. You guys have such a sweet, genuine relationship, and I'm really rooting for you.
In this day filled with hearts, flowers and chocolates, let's take a minute to appreciate something that's even better than material goods: our friendship. I hope we have many happy years together in the future!