Birthdays are very special and important days in the lives of teenagers, and that is why it is important that we try as much as possible to make that day memorable for them. Besides buying them gifts, there are so many things we can do to make a teenager's birthday extra special for them, and one such thing is sending them heartwarming birthday wishes to let them know that we care about them and wish them the best in their life's journey. But unfortunately for some of us, when it comes to writing a meaningful birthday wish or message to a teenager, sometimes we tend to struggle with coming up with the right words beyond just "Happy birthday".
Knowing how rampant the challenge of writing meaningful birthday messages can be, we have taken it upon ourselves to create this page, which contains one of the largest collections of original birthday wishes for teenagers that you can find anywhere on the internet. You can put a smile on a teenage birthday celebrant's face and let them know how special they are to you with any of our heartwarming and 100% original birthday wishes and messages written specifically for teenagers of all ages.
Birthday Wishes for a Teenage Girl
For the girl who's turning into a young lady, here are some sincere and heartfelt birthday wishes for her special day.
I ran around like a chicken with its head cut off trying to find the perfect birthday gift for you, but that's because my love for you sometimes leaves me featherbrained.
Hard to believe you are even more stunning today than you were yesterday. I break a sweet just imagining how beautiful you'll be one month from now!
One day you'll be a rich and successful businesswoman, but for now, you're still the sweet little girl whom I must buy doll babies for her birthday.
This day is special not by force but rather because we are genuinely honoring an awesome young lady!
You are more than a conqueror but also a kind and loving young lady. May your blessings and happiness in this life know no end.
You have accomplished a lot this past year and should take some time off to enjoy your birthday! And by the way, if no one has told you today… you're truly amazing.
Someday I'll be able to buy you gold and diamonds for your birthday, but by that time, I feel you'll be too rich to even need them.
May the upside of your life be as sweet as the frosting on your birthday cake.
You are a beautiful angel, and I am wishing upon you a heavenly birthday.
Congratulations to the most sensational shorty I know. May you have a five-star birthday!
May your birthday be more than you expected and your life beyond even your most-pleasing fantasies.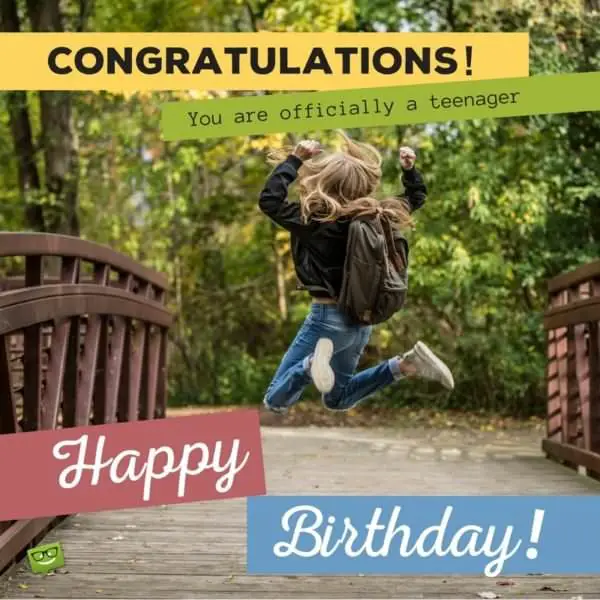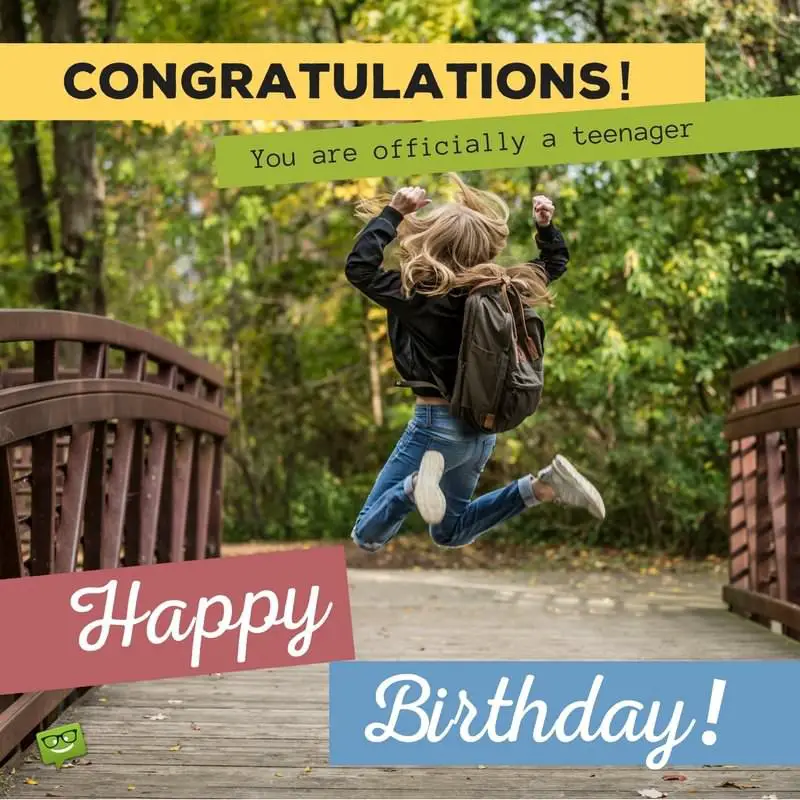 You are the most beautiful person this family has ever produced, and I hope your future blossoms before you like a fragrant flower.
One day you will look back and realize this time of your life was just the first chapter to the fairytale epic that lay ahead.
Having my heart stolen by a sweet girl like you is my life's greatest joy. Have a remarkably sweet and joyful birthday.
In your presence, I may smile, but behind closed doors, I shed tears, for I am both happy and sad that my little girl is growing up.
May you thoroughly enjoy the years when enjoying a birthday cake doesn't add any extra inches to your waist.
May you have a wonderful birthday that even transcends your expectations of what a wonderful birthday should be!
Hoping this birthday occasion proves to be the crowning moment in the childhood of a truly exceptional girl.
May your future be one in which you excel at everything you lay your thoughts and hands to.
This moment is the culmination of all of the years you invested into being the sweetest girl of earth.
Yesterday was the climax of another outstanding stage of your life, but today marks the beginning of an even more-glorious chapter! I feel so privilege to be part of that exceptional chapter of your life.
Perhaps it is better that I'm not rich, for if so, your birthday cake would be spoiled by golden candles.
I hope your birthday proves to be absolutely, positively and undeniably terrific!
This is a very special day for not only you but also for everyone who cherishes you. From the bottom of my heart, I hope you have a grand good time celebrating every single moment of it!
Birthday Wishes for a Teenager Boy
Facing adulthood in the horizon is no little thing. When a boy is in his teenage years, he needs all the support and love that his friends and family can offer. Below are some touching birthday wishes to help him in his transition to what lies ahead.
Happy birthday to the best young man in town! I look forward to watching you become a successful, responsible but also fun adult. Wishing you the very best!
If life were a school, you would be the best in the class. I hope this proves to be your most-marvelous birthday so far!
May your birthday celebration be the cream of the crop out of all those we will be having this year.
You have always been dynamite, and I hope that your birthday is the bomb!
May the increasing years of your life also mark a perpetual elevation towards the glorious destiny which is your birthright.
Today is the culmination of 16 years of toughness, bravery, intelligence and class. Keep it up.
The road leading to this moment hasn't been easy, so I hope we're in agreement that you should enjoy this birthday to the maximum!
You have already exceeded all of our greatest expectations, and may your years take you to even grander heights of success.
May your future be so bright that you even surpass your own expectations for success.
Throughout the years it becomes increasingly evident that youth does not last forever, so party hard now while you can!
Happy birthday, and may you eclipse and transcend any challenges, rivals or roadblocks that you may encounter down the road of life.
May you have the ultimate birthday experience that will still have you grinning about today a 100 years from now!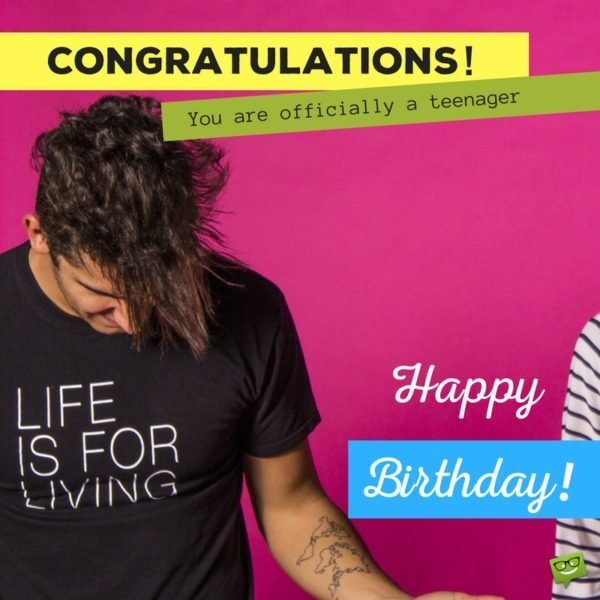 Believe me when I say that tonight your birthday party will be the best show in town!
We all hope you have a good time today, but most importantly, we are celebrating your good health and bright future.
I pray that this birthday proves to be the optimum experience in terms of joy, laughter and the appreciation of loved ones.
I hope you are approaching your forthcoming birthday with an appreciation of how great an achievement it actually is.
My love for you may never go viral, but it is still grander than that of anyone else.
May your birthday bash like an iPhone dropped from a 10-storey building.
I have no advice to give you on this birthday but to keep rising to the top! I'm so very proud of you and your achievements so far.
I'm even happier for today than I was when Cleveland won their first championship. Have a wonderful birthday!
This is the best time of the year, when I get to wish my favorite teenager in the world a happy birthday!
To be honest, my sincerest birthday wish for you is that you would spend this day with me.
You have not only been favored with sound health and a supportive family, but you have also been chosen to accomplish great things with your life.
I know that today we are rejoicing in your birthday, but please… try to leave some cake for the rest of us.
If I were president, I would build a statue in your honor. But since I'm not, I baked you this hard birthday cake instead.
You are not only a world-class teenager but also a top-notch friend, and I hope that you experience a birthday that's as distinguished as you are.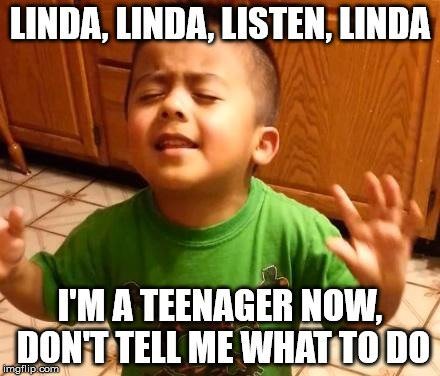 Birthday Wishes for a Teenage Daughter
Sharing a wish with your daughter who's a teenager may not be the easiest thing to do. Of course, you want to make sure that your daughter knows how special she is and how much you love her on her birthday. Here are some of our original birthday wishes specially written for teenage daughters.
1. I'm so proud to call you my daughter and even more excited to wish you a very special happy birthday! You are growing into such an amazing young lady and I am blessed to be part of your life!
2. May the years ahead for you, my teenage daughter, be filled with lots of joy, love and happiness. Wishing you a very happy birthday!
3. Happy birthday to my teenage daughter! I know that you are still growing, but already I can see just how amazing and special of a person you are becoming!
4. Wishing the happiest of birthdays to my beautiful teenage daughter! You have such a bright future ahead of you!
5. Today is your day, my Teenage Daughter, so make sure to enjoy every second of it and really celebrate this special day with lots of love, joy and laughter all around!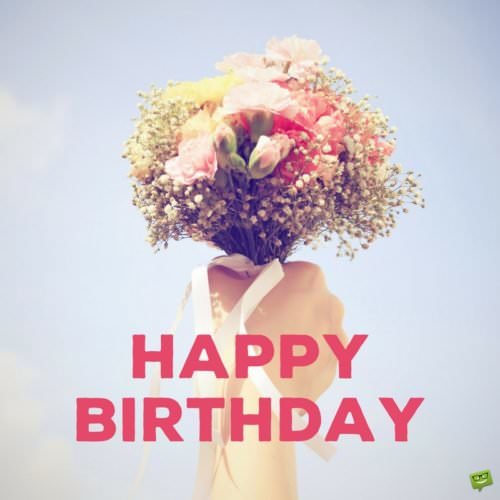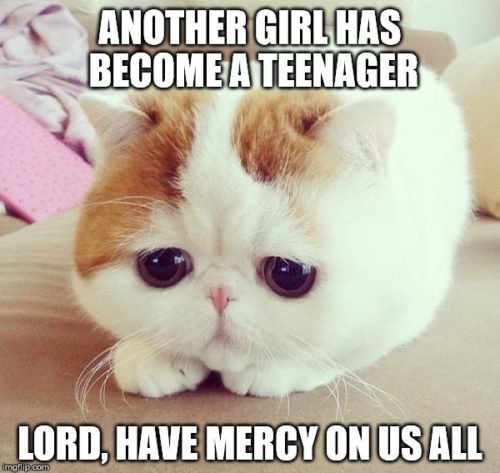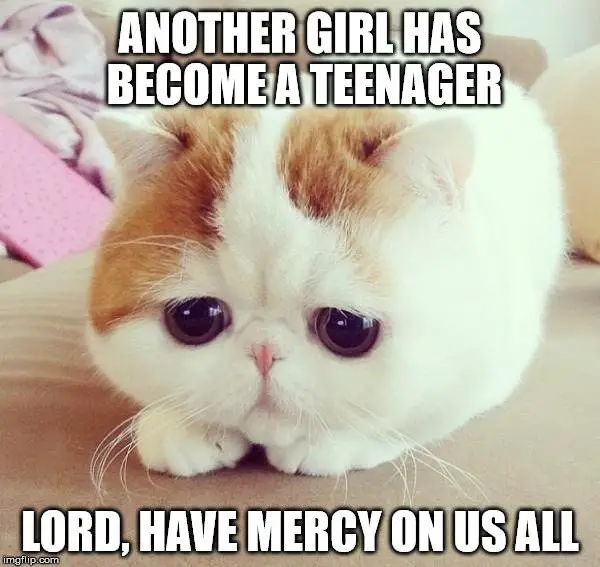 6. Happy birthday my lovely teenager! The courage and strength that you possess fills me with immense pride, keep shining like the star that you are!
7. Happy birthday to the most incredible teenager in the world! I have no doubt that your future is going to be very bright and filled with great success and happiness!
8. To my teenage daughter, wishing you a wonderful birthday and an even more amazing future. May all of your dreams come true!
9. Today belongs to you, my teenage daughter, so make it count! Wishing you a beautiful day full of love, joy and lots of fun – happy birthday!
10. Happy birthday to my fabulous teenager! You are growing into such an inspiring young lady and I am so blessed that I get to watch you blossom into greatness each day. Enjoy this special day!
Birthday Wishes for a Teenage Son
When your son is a teenager, it can be difficult to come up with the perfect birthday wish that not only expresses your love and appreciation for him but also captures his growing transformation into manhood. Here are some of our original wishes written just for teenage sons.
1. Wishing you, my teenage son, a very special and wonderful birthday. May you have the best day ever!
2. Happy birthday to my amazing teenage son! You are growing into such an incredible young man with so much potential and I am extremely proud of who you are becoming!
3. Wishing my wonderful teenage son a day filled with lots of love, joy and laughter – happy birthday!
4. To my brilliant teenager, wishing you the happiest of birthdays and all the success that life has to offer in the future.
5. Happy birthday to my brave and courageous teenager son! No matter what life throws your way you always manage to persevere and stay strong – I admire your strength every day. Enjoy this special day!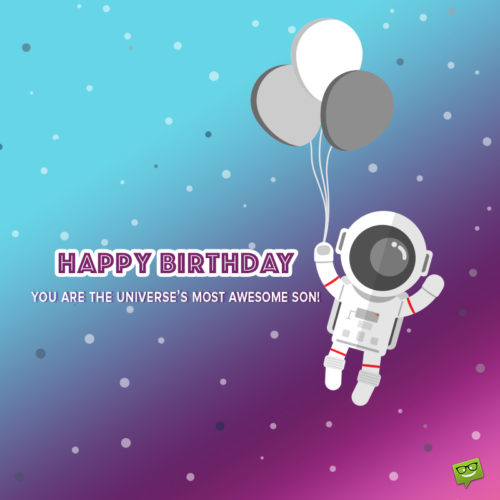 6. Wishing the most incredible teenage son in the world a fabulous and amazing birthday. May you have a day full of lots of fun, joy and happiness!
7. Sending my love to my teenage son on his special day – wishing you nothing but the best for your future – happy birthday!
8. Happy birthday to my wonderful teenager! You have grown into such an inspiring young man and I am so blessed that I get to witness it first-hand every day. Enjoy your big day!
9. Today is all about you, my teenage son, so make sure to really celebrate this special occasion with lots of love and laughter all around – wishing you a very happy birthday!
10. Wishing a phenomenal birthday to my teenage son! You are growing into such an incredible person and I am so proud of all that you have achieved. Have a beautiful day!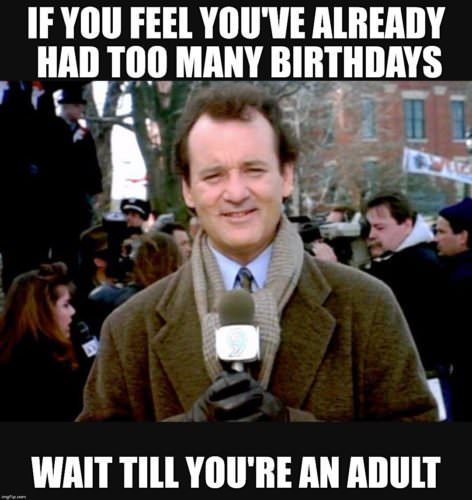 You may also like:
200 of the Best Birthday Messages to Make Someone's Day Special
71 Shiny Captions for your 17th Birthday Pics on Instagram
20th Birthday Wishes & Quotes for their Special Day
Top 100 Original and Funny Happy Birthday Memes
40 Awesome 20th Birthday Captions for That Round-Number Milestone
Always our Girl | Birthday Wishes for your Daughter