18th birthday is indeed a unique and remarkable birthday in a young person's life, since it marks a transition into adulthood as well as independence. Whether the celebrant is your child, relative, friend or an acquaintance, creating really nice and heart-felt messages can put a loving smile on his or her face. The best part is, you don't have to look far to draw inspiration on the best wordings to create for the celebrant's special day.
Our rich resource of 18th birthday greetings will surely offer you the inspired words you need to put down on a card for a girl, daughter, son, boyfriend, girlfriend, sister, brother, or friend who just became an adult.
Funny 18th Birthday Wishes
I hope you're not looking for a job on your birthday. Have a blast while you're still not paying taxes.
With great power comes great responsibility, but not necessarily the other way round. Enjoy your special day!
Happy Birthday! Now you are finally perfectly legal to continue doing everything you've been doing for the past five years!
I know you are now someone who no longer needs to be told what to do but make sure you have an amazing birthday today!
You can now get a job, start paying your own car insurance, and vote! Lucky you! Have a great and responsible birthday!
Happy Birthday! Today is your first day of adulthood! Get out there and live it up! So many fun things to do now! Nah, not really. You get to pay your own bills and that's about it.
Congratulations! You've managed to reach the age where you're responsible for things that used to be excused. Is that a real reason to party for?
The first day of the rest of your life has just begun! You better hang on because it's going to be one heck of a bumpy ride and it's not a ride you can just jump off.
From one adult to another: Hahahahahaha! It's all been a farce. Being an adult is not all late nights and no curfews. However, don't worry, happy Birthday and best of luck to you!
The days of doing mindless baby things are over. It's now time to start doing mindless things for grown-ups.
I'm happy you're finally 18! You now have your own part to play in running the home.
Now that you're finally an adult, no more pampering – you can do all the cleaning up by yourself. Welcome to adulthood!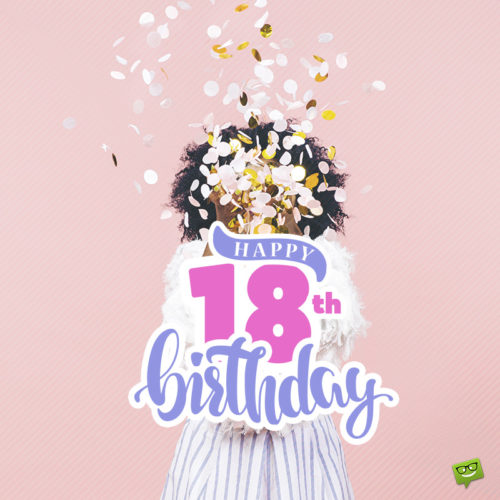 Happy 18th Birthday, Girl!
Though still a teen at eighteen, you are now considered an adult. Welcome to adulthood! Best wishes on your birthday.
Happy birthday to a wonderful and beautiful girl. Welcome to the privileged and overworked world of adults, girl!
It's time to start taking responsibility, girl. (Although I've considered you've been a true decision-maker for some time now.)
You've finally come of age today. Ensure you maximize your adulthood in the most positive way from henceforth.
Happy birthday to the Big Girl at 18! Many happy returns on your special birthday.
18th Birthday Captions > Get our amazing caption collection here!
18th Birthday Wishes for my Girlfriend
Girl, today is a very special day in your life as you turn 18. Much love from me. Happy birthday.
This remarkable day in your life requires remarkable things, which is why I'm sending you the best birthday wishes from the depth of my heart and with much love.
I loved you as a tender, young girl. And now you've come into adulthood, I love you even more. Happy birthday, my sweet babe.
Since a month ago, I've marked this special day in my diary, because I want to be the first person to say happy 18th birthday to my one and only beautiful girl!
Girl, I'm happy you came into my life. Happy birthday and enjoy being officially a responsible adult woman!
Welcome to the club girl, the adulthood club! Happy birthday and have a blast.
18th Birthday Wishes for my Boyfriend
My special boy has come into adulthood today. I celebrate this special day with you, with lots of love.
You've always been loving and special. And, now that you've come into full adulthood, I know that your love and care will get even better. Happy birthday to my dearest!
It doesn't matter how older you become, I will always love you. Happy 18th birthday to my one and only boyfriend.
The day that you will stop being my sweetest guy will never come, no matter how older you become. Happy 18th birthday to my sweetest guy!
I'm happy we are together as you come to full adulthood. I promise to be there with you and for you all the way, to the very end! Happy birthday to my dearest boy.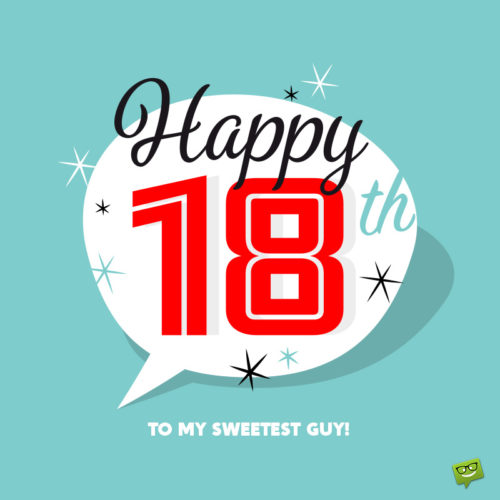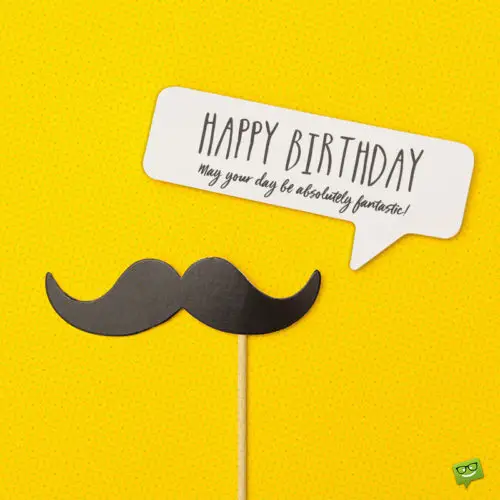 18th Birthday Messages from Sister to Sister
Happy Birthday to my baby sister! You don't automatically become a cool adult like me now that you're 18. It's something you still have to work very, very hard for. It's not easy being this awesome!
Happy Birthday to someone who has the greatest sister in the world! May your 18th Birthday be just as amazing as you are!
Happy Birthday, Sister! You are not only my favorite sister, you are my only sister!
Congratulations! You've officially made it to 18 years old! I never thought this day would come! Happy Birthday, Sister! You did it!
It's hard to believe you are 18 years old! It seems like yesterday we were two kids playing Barbie dolls and talking on our pretend iPhones. Happy Birthday, Sister! May you have the best day ever and may we have many, many more years of fun girls nights!
I am so blessed to be able to call you my sister and best friend. You are an amazing woman and I wish you a very happy birthday!
I couldn't ask for a sweeter, nicer sister! You are my sister but first and foremost you are my best friend. Happy 18th Birthday, Sister!
To My Sister: You are beautiful, talented, and so funny. I'm so proud of the young woman you have become. I look forward to many more years of fun, late night chats and movie nights with you!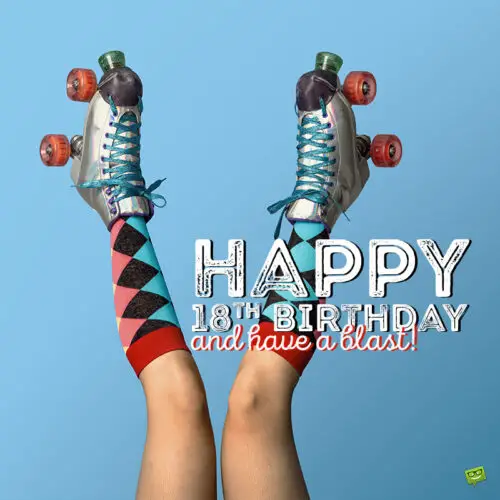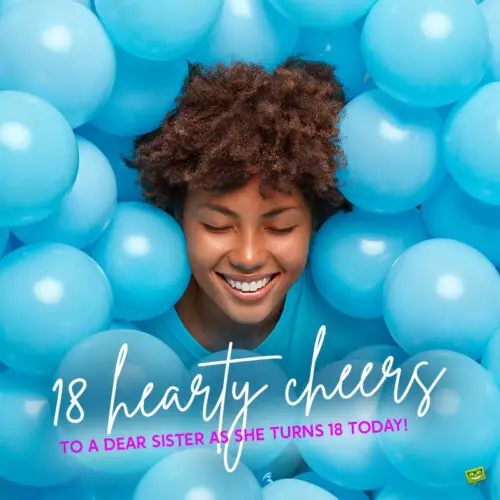 18th Birthday Greetings from Brother to Sister
Happy Birthday! I hope you make the most of your special 18th birthday celebrations because…it's all down hill from here.
Adulthood is definitely not as fun as it looks. The undereye circles from late nights studying, the premature grey hair brought on by the stress of a late student loan payment, having to pay to get the dent in your hood fixed—out of your own pocket. But, there's no going back now! You are here to stay! Welcome to adulthood.
Happy Birthday, my beautiful sister! The future is in your hands. I wish you an entire lifetime of success and happiness.
My cute, little sis is now a big girl! Congratulations on your adulthood debut! Best wishes <3
Sis, you've become like one of us today – a full adult. So, take responsibility for your actions from henceforth. Heart-felt wishes on your 18th birthday.
Happy 18th birthday to a wonderful sister who'll be even more wonderful if she buys me things I can't buy now that she's officially an adult!
Sis, have a swell time on your special day. Have a blast and enjoy every single one of those 18 candles on your birthday cake.
18 hearty cheers to a dear sister as she turns 18 today!
18th Birthday Wishes from Brother to Brother
Brothers who become best friends are extremely rare. Thanks for being a wonderful brother to me and my best friend in the entire world.
On your Big Day, my wish for you is that none of your dreams will fail to come to pass. Can't wait to party tonight with you tonight, brother!
Congrats on turning eighteen. You better be of your best behavior because now Mom and Dad can lawfully kick you out of the house. Anyway, enjoy every single second of being 18. Happy birthday.
Welcome to the first day of the rest of your life as an adult. I hope your journey throughout this exciting time of your life is exactly as you imagined it would be. Happy birthday, dearest brother.
Dear brother, on your 18th birthday, all I ask for from God is that He will help turn all your aspirations and dreams into reality. May every day of your life as an adult be sunny and happy.
Happy birthday, my beloved brother. Now is the time to get up from your dreams and take action to make them come true. I believe in you, and I believe you'll achieve wonders in life.
Congratulations on your 18th birthday, dear brother. I know you have waited for so long with breathless anticipation for this day. I'm so glad it's finally here. I hope your birthday bash is a memorable event.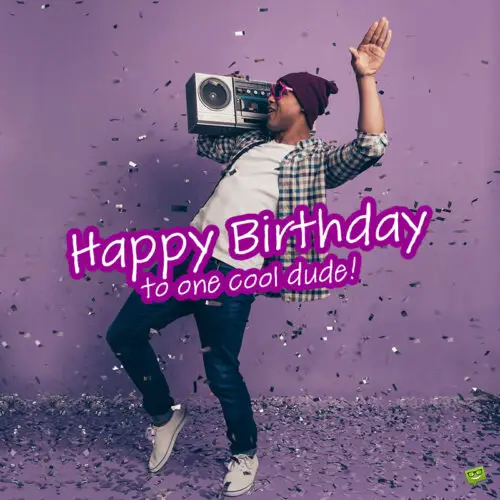 18th Birthday Wishes from Sister to Brother
Wishing my sweet brother a super exciting 18th birthday celebration. Today, you officially become a man. I'm so proud of the man you have turned out to become. God bless you, my dear.
May every day of your life in the club of adults be glorious. And don't forget to celebrate this special day in style. I love you so much.
Being your sister, I consider it my sisterly duty to officially welcome you into adulthood. I hope you don't miss all the excitement and fun that accompany this age, dear brother.
I hope you can live every day of this new chapter of your life like it is Christmas. Wishing you the best!
God blessed me in the greatest way possible the day He made you my brother. May every blessed day of yours be as wonderful as you are to me.
 Wishing a super duper happy 18th birthday to my dearest brother. I pray that every moment of your life as an adult will be deliciously sweet. Love you bunches!
No matter how bad my day is, you have a way of putting a smile on my face. You mean the world to me, dear brother. Love you and happy bday!
18th Birthday Wishes for my Brother
You are now a big bro! Best wishes on your 18th birthday.
Bro, I wish you the best that life can offer as you make this giant stride into adulthood. Happy eighteenth birthday.
I want to announce to the whole world that my sweet brother is 18 today! Best wishes on your birthday, my sweet brother.
Now that you can make your own decisions and exercise your right as an adult, ensure you make only the right decisions always. Warm wishes on your 18th birthday.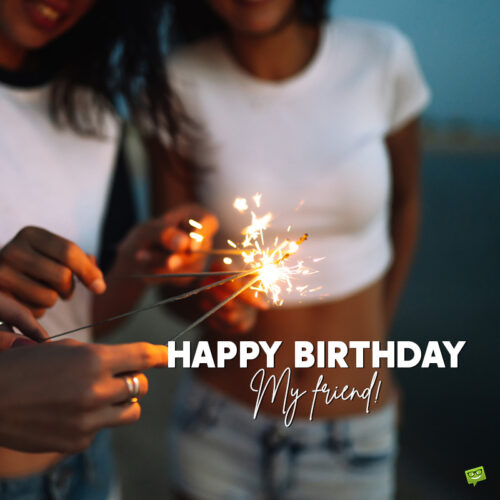 Happy 18th Birthday Memes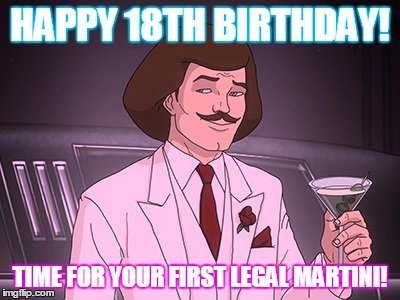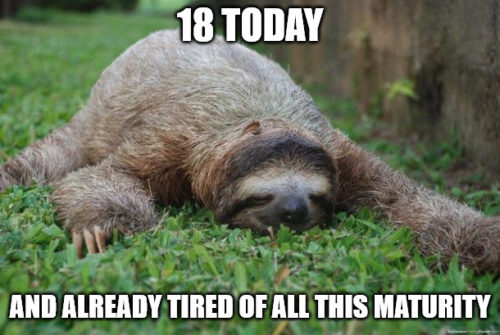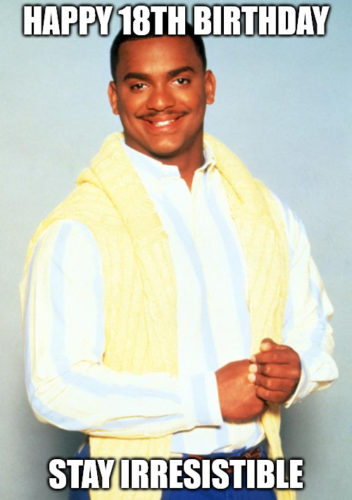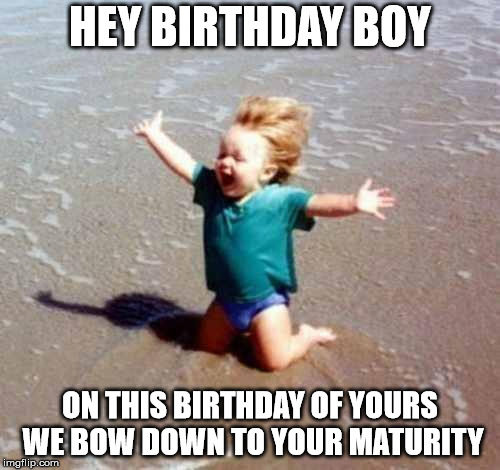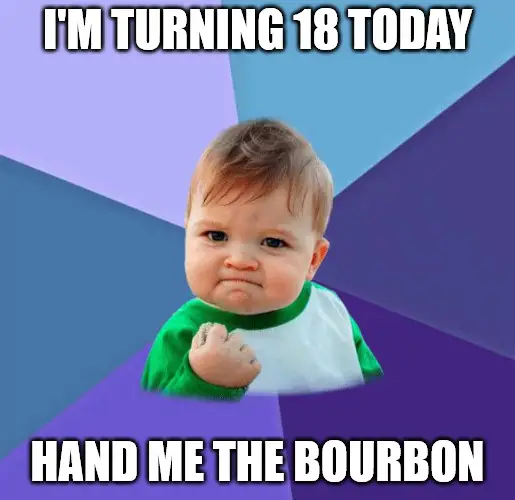 You may also like:
For my Sweet Sixteen | Happy 16th Birthday Wishes
Cracking a Birthday Joke | Huge List of Funny Birthday Messages and Wishes
A Great and Hilarious Tribute to your Sis! | Funny Birthday Wishes for your Sister
200 of the Best Birthday Messages to Make Someone's Day Special