Birthdays are a special occasion that we all look forward to. They're a time to celebrate life, love, and the people who make it all worthwhile. One way to add a personal touch to a birthday celebration is to write a birthday haiku. A haiku is a traditional form of Japanese poetry that consists of three lines with a syllable count of 5-7-5.
In this blog post, we've gathered 20 different takes on the birthday haiku. Each haiku captures a unique perspective on birthdays, from the joy of celebration to the bittersweet realization of getting older. Some of these haikus are funny, some are heartfelt, and some are simply thought-provoking.
Whether you're looking for inspiration to write your own birthday haiku or just want to enjoy some beautiful poetry, we've got you covered. So sit back, relax, and let's explore the many ways to celebrate a birthday through the art of haiku.
Birthday Haiku for Myself
In this section, we present a selection of haikus that are perfect for celebrating your own birthday. These haikus explore the themes of self-reflection, growth, and gratitude, and are sure to bring a smile to your face.
1
My birthday has come
Never missing the rainbow
As life always should
2
Woke up this spring dawn
Putting on the very best
my blessings all over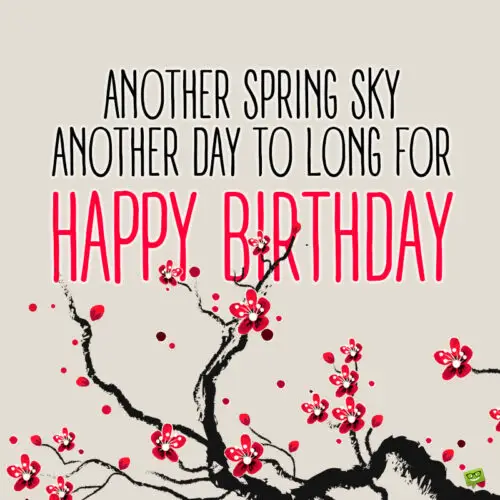 3
Another spring sky
Another day to long for
Happy Birthday
4
I might ask for more
But to make it one more year
Is to sow again
Birthday Haikus for Friends and Loved ones
This section features a collection of heartfelt haikus that you can share with your loved ones on their special day. These haikus express the joy, love, and appreciation we feel for the people who make our lives so wonderful.
5
Another year gone,
Wiser, stronger, more joyful,
Happy Birthday, friend.
6
Saw you blow the candles
Delve yourself in happiness
Over things to come
7
Your love is a gift
I would only change in case
Life would start fading
8
Another year passed,
But your light shines brighter each day,
Happy birthday, love.
9
Sun rises anew,
With each passing year we grow,
May your light shine bright.
10
Age is but a mark,
Friendship deepens with each year,
Happy Birthday, pal.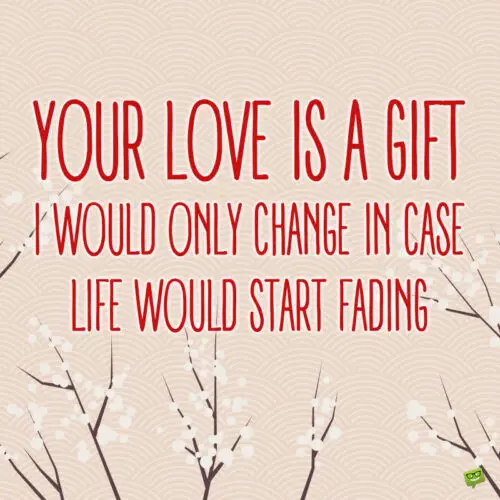 11
Like a fine wine, friend,
You improve with every year,
Cheers to your birthday.
12
Another year round,
May your heart and spirit soar,
Happy Birthday, friend.
Funny Birthday Haikus
If you're looking for a lighthearted way to celebrate a birthday, this section is for you. These funny haikus are guaranteed to make you and your friends laugh, while still capturing the essence of what makes birthdays so special.
13
Happy birthday friend,
Another year older and wiser,
Time to party hard.
14
Blow out the candles,
Don't worry about your age now,
You're still young at heart.
15
Age is just a number,
You're like a fine wine that's aged,
Happy birthday, pal.
16
Celebrate your birth,
With lots of cake and laughter,
You're not getting old.
17
One more year gone by,
You're now in the next age group,
But you're still awesome.
18
Happy birthday dear,
I'm sorry that I'm not there,
To eat cake with you.
19
Getting older sucks,
But at least you're not alone,
I'm right there with you.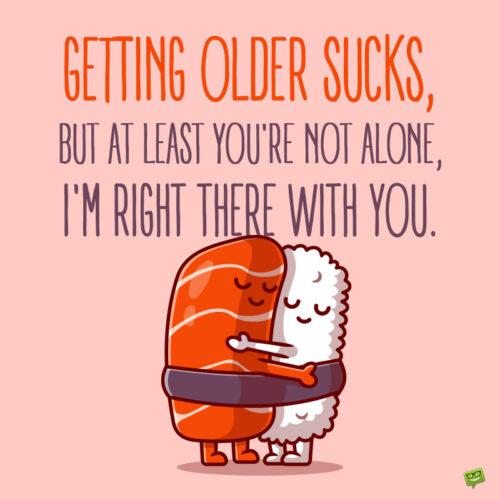 20
Birthdays are the best,
Free cake and presents for you,
Can't wait for next year.
You may also like:
Inspirational Birthday Quotes : 80 Messages to Motivate and Celebrate
New Age Birthday Messages | Wishes for an Inspired Birthday