Our relationships provide us with purpose and meaning, and they give us great joy. Even so, expressing our love isn't always easy. We may fear our words will fall short, that they won't convey the depth and breadth of our feelings.
With that in mind, here are some powerful love messages you can share by text, in a handwritten letter, or face to face either with her or with him. You can rely on these thoughts whenever you're telling your cherished partner how much she or he means to you.
Sweet and Romantic Messages of Love
To start with, why not summon your inner Jane Austen or Nicholas Sparks and send a message as delightful as a romance novel?
Every time you text me, call me, or knock on my door, I can't stop smiling. That's because I'm instantly reminded that you're the best thing that ever happened to me.
I never knew what the perfect person for me would look like, sound like, or be like. Then came the day I met you, and I knew right away.
Whether we're strolling on a tropical beach or shopping for a new vacuum cleaner, I'm overwhelmed by how happy you make me. Wherever we are together, I'm grateful for every moment.
You complete me; you sustain me, and you make me whole. I love you.
You're my rock. You're the song in my heart and the spring in my step. You're my reason for being. You are my everything.
Short Love Messages for Texts or Photo Captions
Texts and online photo captions are staples of modern communication, and surprising your partner with one will definitely brighten that person's day.
I've been thinking about you since the second I woke up this morning! LOL, what else is new?
Every moment with you is the best moment of my life.
Ur in my thoughts so much it's like ur here when ur not. LYL!
Everywhere I look, I see your face. Can't wait to see you for real tonight!
There isn't enough cell phone data in the world to tell you how much ILY.
Since YOLO, I thank God I'm living and sharing my life with you.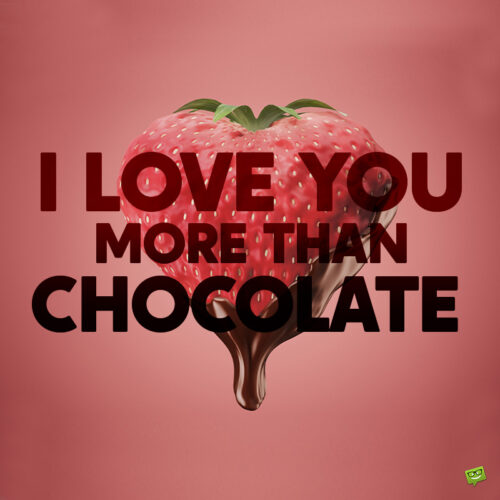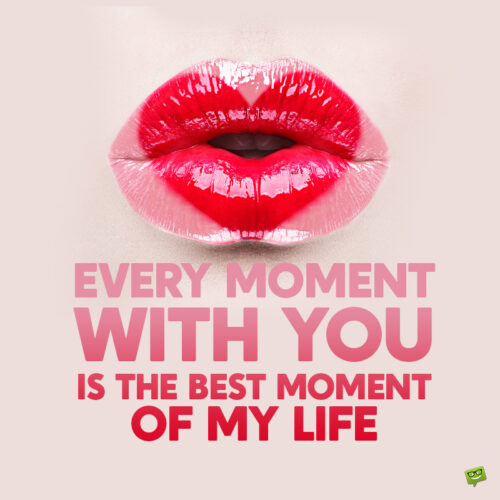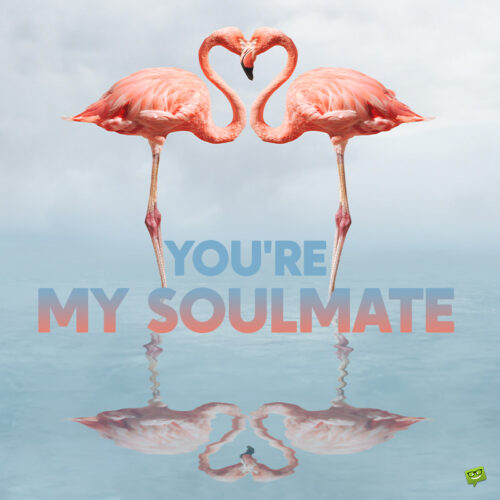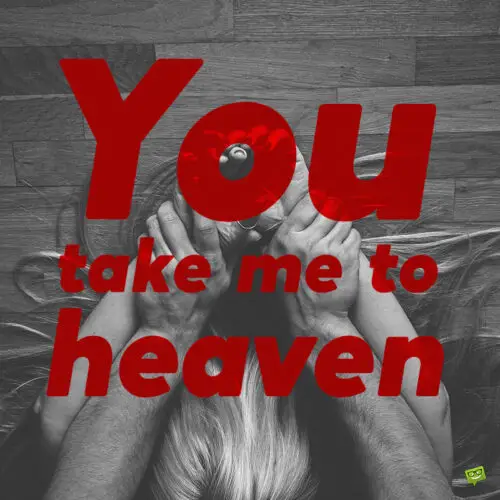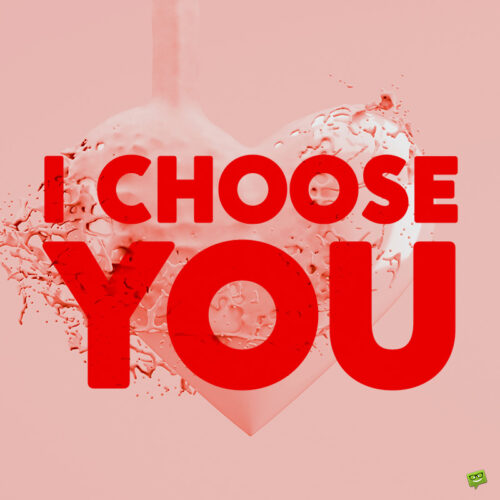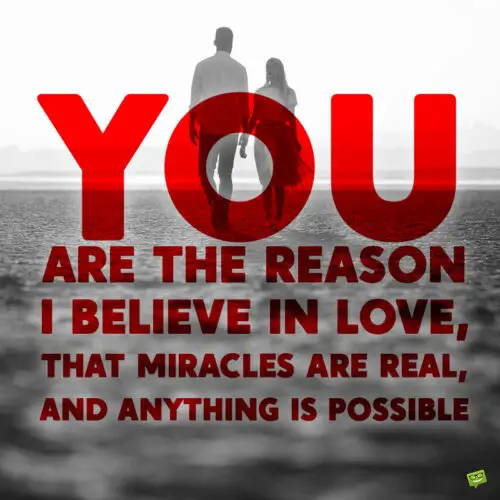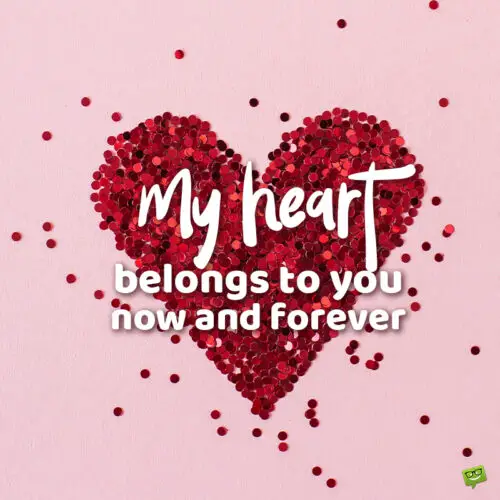 Love Messages to Strengthen Relationships
If you want to take your romance to the next level, you could deliver those intentions with these words.
You're my best friend and my main reason for getting up in the morning. Won't you also be my soulmate forever?
I don't know where I'd be without you, and I don't want to know. I love you fully, undeniably, unquestionably, and ecstatically, and I'll love you for the rest of my life.
Once I met you, everything changed for me. The world became a sunnier place, a happier place, a much better place. I only want to live in your world.
When I'm with you, I know who I am, and I can truly be myself. I hope you feel that way around me, and I hope we can keep feeling that way for a long, long time.
Your kindness, sensitivity, caring, sense of wonder, and overall awesomeness — they inspire and uplift me every moment of every day.
Cute Love Messages
If you'd like to melt your lover's heart like a baby koala or a trending cat video would, these adorable sentiments ought to work like magic.
I love you more than chocolate and guacamole put together. (I guess that would be chocomole.)
I'll make you a deal: I'll take out the garbage every week if you'll be mine forever and ever. Think about it!
Every single time I talk to you, I feel like I'm talking to my first crush all over again. Only now, I don't have to worry about being late to math class.
My favorite thing is to Netflix and chill with you. And we don't even need Netflix!
My fondest dream is to see your face every morning from now on. And I'll even try to comb my hair before you wake up.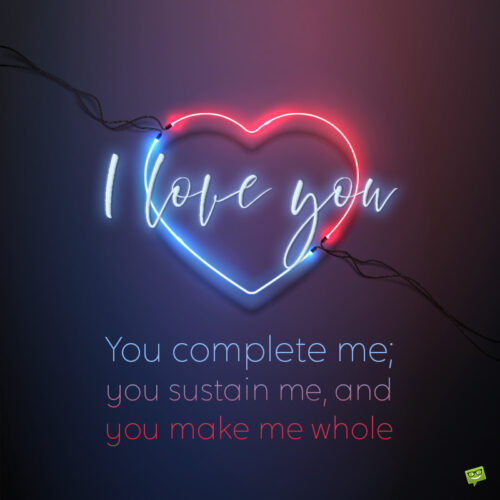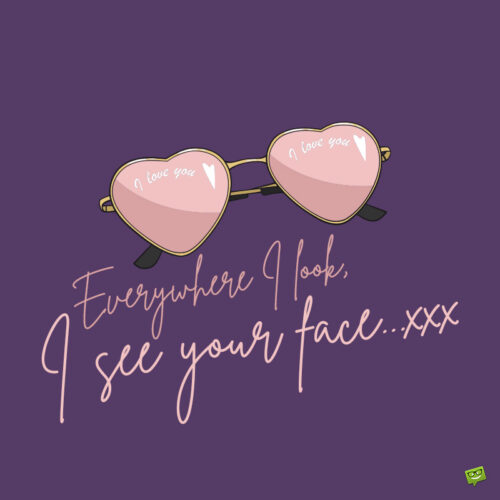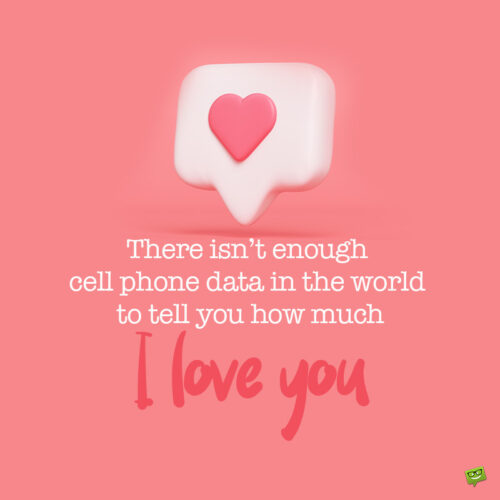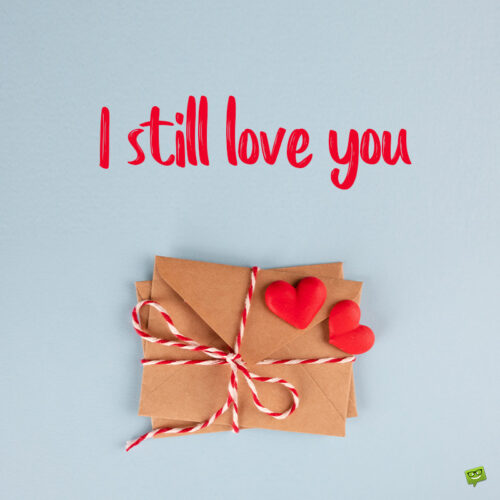 Deep Messages to Express Your True Love
Finally, if all you want is to declare your love simply, honestly, and openly, these powerful declarations will let you bare your soul.
Whatever challenges you face, they're my challenges, too. Whatever joys you experience, I'll celebrate right there beside you. For certain, you're all I'll ever want or need.
I may not have much, but everything I have is yours. That includes all of my love and my whole being.
Wherever you are is where I want to be. Whatever you're doing is what I want to do. Whenever you need anything, I'll do whatever I can to make sure it's yours.
Like the stars in the sky, my love for you is constant and bright, boundless and eternal.
I fell in love with you during our first conversation. Since then, my love somehow keeps getting deeper and more intense. And I never want to stop falling in love with you.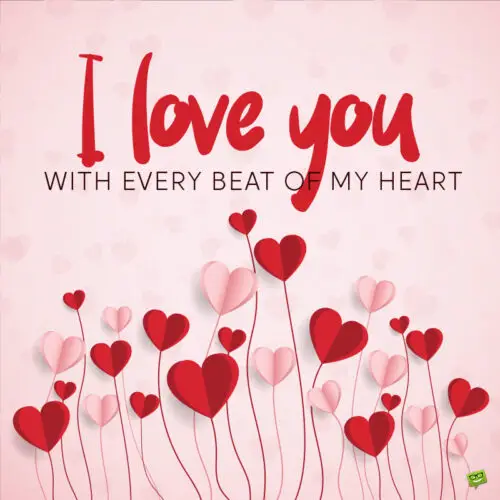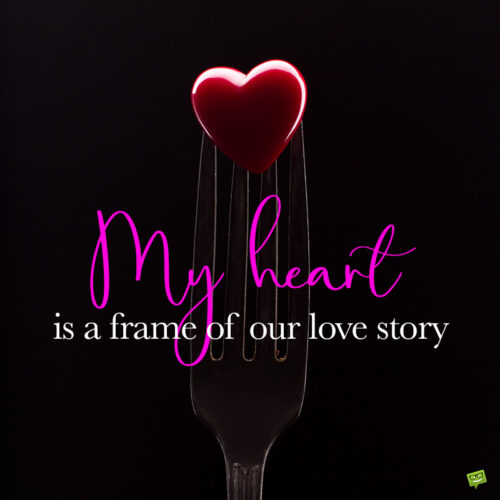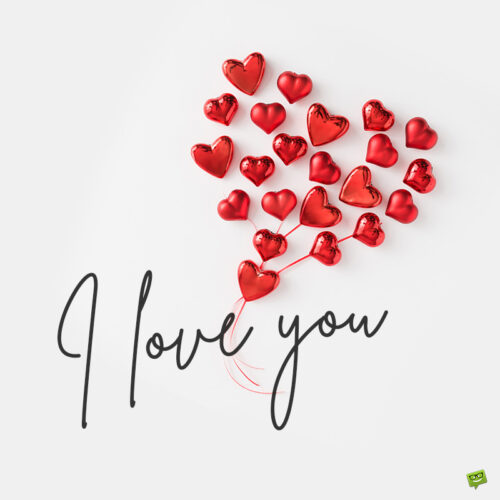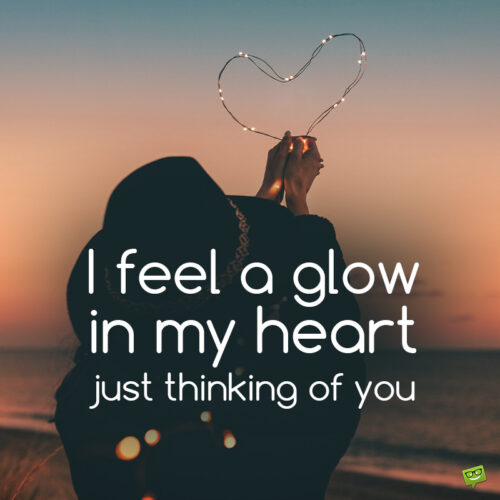 You may also like:
A Kiss Before You Sleep | Good Night, My Love!
Good Morning, Love! | Rise and Shine
A Woman I Deserve | Love Quotes for Her