When February the 14th comes, you often go for a lovely Valentine's gift, but sometimes you want an original message to express how you feel about him.
Ranging from romantic to funny, this is our collection of Valentine's Day quotes you can share with him to refresh your relationship – or to remind him how fresh it is in the first place.
Valentine's Day Quotes for Husband
You are my heart, my life, my one and only thought. Arthur Conan Doyle
Doubt thou the stars are fire, Doubt that the sun doth move. Doubt the truth to be a liar, But never doubt I love. William Shakespeare
Where there is great love, there are always wishes. Willa Cather
A successful marriage requires falling in love many times, always with the same person. Mignon McLaughlin
I'm yours, no refunds.
I love being married. It's so great to find one special person you want to annoy for the rest of your life. Rita Rudner
Together is a beautiful place to be.
From the first time I saw you, I knew you would have my heart. Happy Valentine's Day to the best husband I could have asked for.
I love you because you make me ridiculously happy.
If you live to be a hundred, I want to live to be a hundred minus one day so I never have to live without you. A.A. Milne
How do I love thee? Let me count the ways. Elizabeth Barrett Browning
The single most extraordinary thing I've ever done with my life is fall in love with you. Beth Pearson, "This Is Us"
All that you are is all that I'll ever need. Ed Sheeran
Heart-touching Valentine's Day Love Quotes For Him
Babe, you are not just my boyfriend/fiancé/husband, but also the heart that beats within my bosom. I love you, and can never get enough of your incredible love.
There are no words that can ever begin to express how special I feel whenever you hold me in your arms. Sweetheart, you are my angel, the love of my life, and the reason I wake up from sleep every morning.
I felt paradise the first time I kissed your lips. Babe, you truly make my life beautiful and flawless. Happy Valentine's Day.
I was blessed mightily the day you walked into my life. Thank you for giving me the greatest joy of my life.
Wishing a fabulous Valentine's Day to the sweetest man I have ever known. Honey, what I love the most in the entire world is being in love with you. Never forget that, please.
The only thing that makes my life beautiful is because you are part and parcel of it, and I love you so much for that. Happy Valentine's Day, honey.
My dreams came to pass in leaps and bounds the day you walked into my life and gave me all your love. You are truly the only man in this world I want to spend the rest of my life with. Thank you for being mine.
Love Quotes on Valentine's Day for Him
Babe, I used to think that honey was the sweetest thing in the world until you kissed me on the lips. I love you from the deepest core of my heart.
Your love is of inestimable value to me because it is what keeps me happy and alive. Happy Valentine's Day.
Babe, I owe you one heck of a great debt of gratitude for bringing sunshine to my soul and making me the happiest woman/girl on earth.
Nothing compares to the comfort and warmth I feel when you wrap your arms around me. When I'm in your arms, nothing in this universe matters to me. I love you.
Honey, my love for you shall forever be as endless as forever. I love you deeply.
They say paradise is the best place to be, but I beg to differ. Your arms bring me the happiness paradise can never bring me. I love you so much, my dear.
I love and treasure you more than the very life I live. Happy Valentine's Day
My love for you is like the universe – it never stops growing.
Happiness was a mirage until the day you came into my life and gave me the most amazing love in the world.
Among the countless blessings God has bestowed upon me, there's none greater than your love. Today, I reaffirm once again my commitment to love you until the end of my life.
Your love does for me what the heavens can't do for me, and I can never ever repay you for that, be it in this lifetime or the next. I love you so much, sweetheart.
You banish all sadness from my heart and make my life burst with happiness. Sweetheart, this special day is an ideal time to let you know how much I appreciate all the amazing things you do for me.
Apart from God, your precious love is the only thing I need to accompany me throughout my journey through this life.
If you enjoy this article, don't forget to visit our collection of 62 Happy Valentine's Day Messages for Friends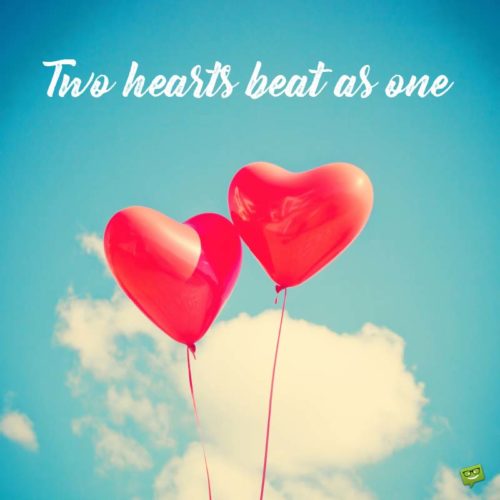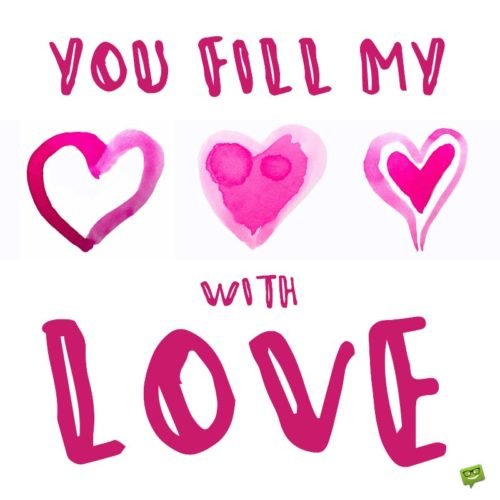 Funny Valentine's Day Messages for Him
As a stray dog always finds his way back home, you have found your way back into my heart this Valentine's Day.
Being with you affirms the ageless truth that true love isn't based on looks.
February 14 is a special time of the year when we acknowledge the love we've spent the other 364 days avoiding.
If this gift can inspire you to last a whole three minutes tonight, then it was worth the expensive price!
If you really loved me, you'd buy me chocolates every day.
If they were to keep a dollar for every reason why I love you, the money would be so huge no bank would be able to keep it.
You are the real-life superhero of my world, but I just wish you would keep your mask on.
When Cupid shot his arrow of love, it caught me directly in the heart, came out the other side, ricocheted of a wall then hit me the heart again!
The next time I see Cupid I'll have a few choice words for him like 'thank you for saving my life.'
Cupid must have a special place reserved for him in heaven as compensation for bringing us together.
You are the only travel agent owning a ticket to my heart. Happy Valentine's Day.
I wish every day were Valentine's Day so that I would always receive sweets from you. Enjoy your day, my love.
The only sad thing about celebrating Valentine's Day with you is that we get to do it only once a year.
Receiving expensive gifts on Valentine's Day isn't nearly as valuable as receiving the love of a priceless man like you.
Just as Cupid shot me in the heart when I met you, Valentine's Day shot me in the wallet this year. Love you dear.
My ex wanted to be with me this Valentine's Day, but I told her this date is strictly reserved for the one I love.
I like chocolate, and I adore flowers, and I think jewelry is fantastic, but I absolutely, positively love you.
The only scent more fragrant than a fresh bouquet of flowers is the sweetness of your breath when we kiss.
When I wake up and found that you've already showered, ironed your clothes and made breakfast then I know it's that special day.
May our love always be sweet like chocolate, fresh like a bouquet of flowers and shine like a diamond.
My Mount Rushmore of love is me, you, Saint Valentine, and Cupid.
Wishing a very happy Valentine's Day to a wonderful man blessed with the most wonderful girlfriend/wife in the entire world.
My love for you is so strong that even if you lived in America and I lived in Mexico, not even President Trump' s crazy wall would be able to prevent me from being with you.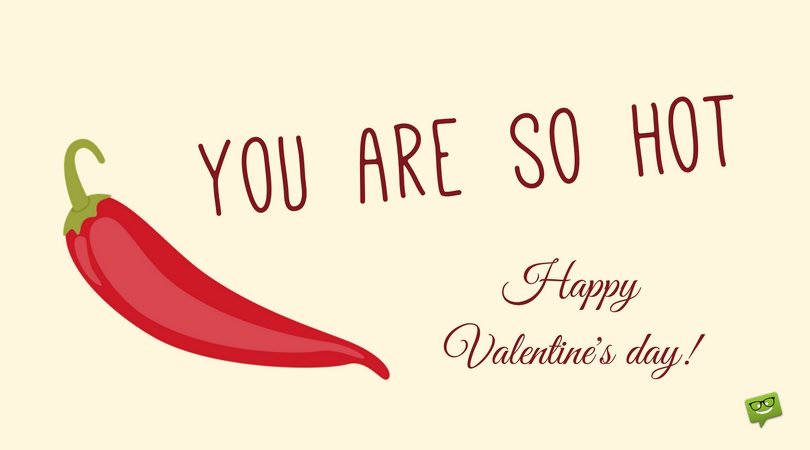 Valentine's Day Messages for My Husband
Whether you've been married a few months or several years, it's still exciting to celebrate Valentine's Day with a reminder of how much you still cherish him. Feel free to customize some things in these messages like changing the number of years or adding in his name.
After [10] years, it's still exciting to come up with new ways to celebrate Valentine's Day. Here's to another year.
Being married to you is the most enjoyable experience I've had, so let's go all out today!
Loving you more than usual today. Happy Valentine's Day to the best husband.
To my husband, my best friend, and the best father ever: I love everything about you.
I dedicate this happy day to you, the only man in my life I look forward to growing old with.
I'm grateful to call you mine. Hope you have the best Valentine's Day ever.
To all you've shown me over the years, I hope you feel content, happy, and, most of all, loved.
We also have a beautiful collection of Valentine's Day Messages for your Daughter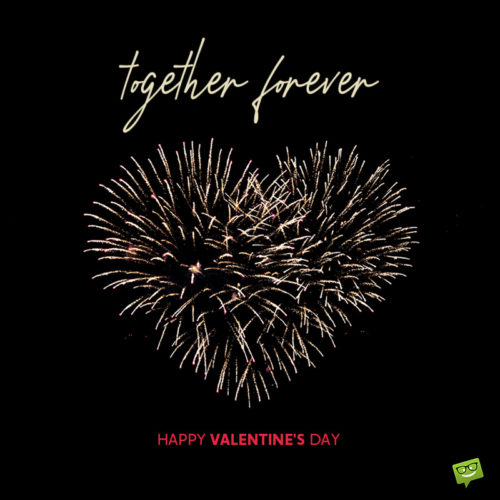 Valentine's Day Messages for My Boyfriend
Guys appreciate a loving message as much as anyone. Let's show your boyfriend just how great he is and how much you care.
Wake up and get refreshed, my love, as there's plenty of adventure ahead of us today!
We may not be able to celebrate together, but just know how grateful I am to have found you.
Happy Valentine's Day to the man that makes me feel like I'm flying on cloud 9 everyday.
The best moment of my life is when I met you. Happy Valentine's Day, my love.
To my handsome boyfriend, know that this message is the first of many ways I'm showering you with my love today.
Each day is another day I fall in love with you. Let's make this a Valentine's to remember.
Don't worry too much about gifts today. Just know that I'm happy to have you in my life.
To the greatest, most thoughtful boyfriend anyone can ask for: Happy Valentine's Day.
From the love you've shown me, I can only hope to repay you and spoil you in return on this day of love.
Let's make our first valentine together one we'll never forget.
On the first day we met, I knew you wouldn't just be my best friend, but also the best valentine I could hope for.
My life is filled with laughter and fun ever since we said, 'I do'. Happy Valentine's Day, my amazing husband.
You continue to make each day incredible, so here's to me showing you the same devotion.
To my knight in the shiniest of armor, I love you and cherish each smile you bring to my face.
On this special day of love and all days following, I wish my favorite man the best.
It's the little things you do that send my heart soaring. Hope this Valentine's Day is the best one yet.
If you're looking for sweet quotes for your her, don't forget to check our collection of Valentine's Day Quotes For Her.
Valentine's Day Memes For Him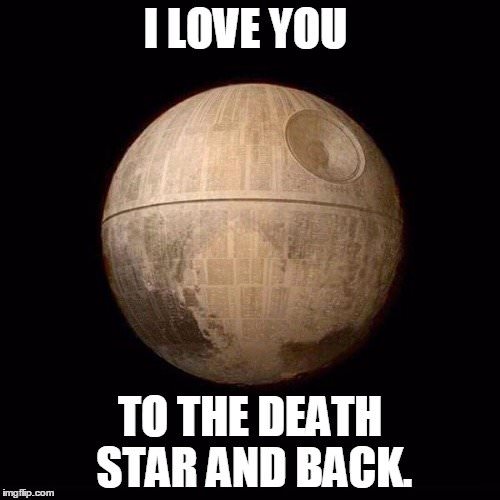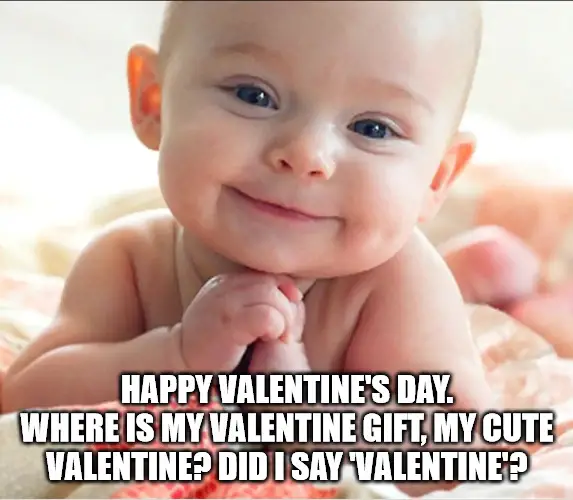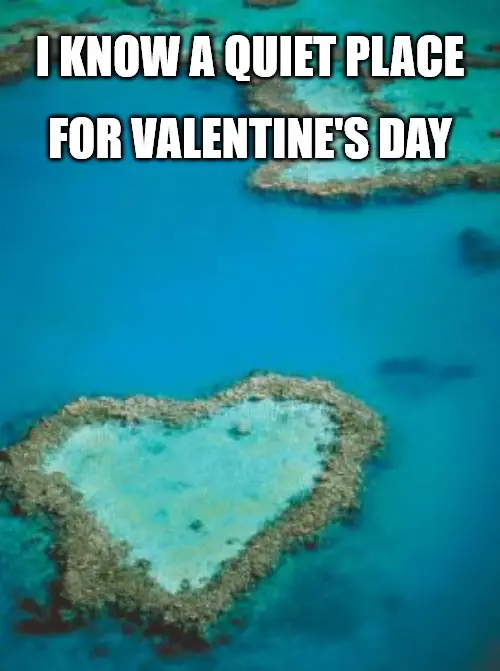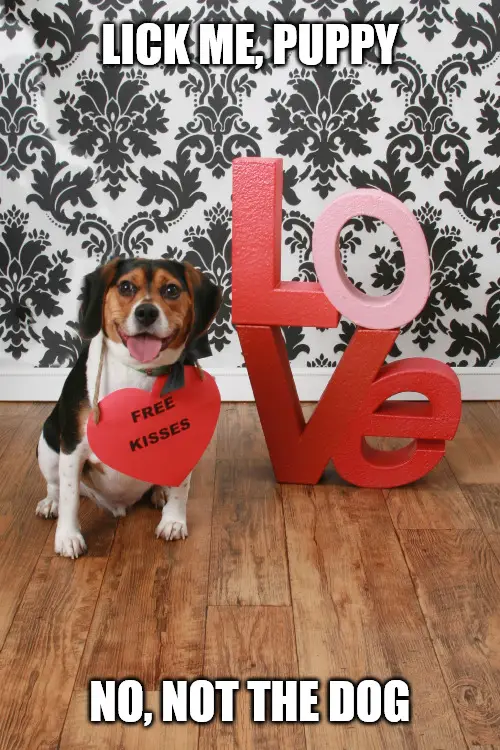 Pin this post to save it for later!
You may also like:
100 Heart-melting Valentine's Day Quotes
Intimate Valentine's Day Wishes (That Will Bring You Closer)
10 Things to Do (and Make an Impression) on Valentine's Day
200+ Love Quotes to Find the Pathway to Their Heart
Galentine's Day Quotes: How a TV Series Left a Legacy of Female Empowerment