While family gatherings and hangouts with friends have become increasingly distanced in the past year, gift-giving still warms the heart in its new digital fashion. Instead of a simple thank you and a hug, digital and postmarked messages are becoming more essential.
If you find yourself at a loss for words or feel that you're repeating the same thing over and over, you've come to the right place to find unique ways to express your excitement without becoming a broken record. It's time to get creative in expressing your appreciation; just don't forget your stamp.
Thank You Notes for a Gift You Received
Gifts are a great way to show someone you care and should always receive special acknowledgment from the recipient to show how appreciative you are that the giver has thought of you.
I cannot get over how awesome you are. Your amazing gift was so thoughtful and kind and will be so cherished. I am overwhelmed when I think of how much effort you must have put into this gift. Thanks for thinking of me and being so generous. I will forever treasure your gift and our friendship.
My heart is so full thinking of the gracious gift you've given me. It is obvious that you have put an extreme amount of thought and consideration into choosing something that is so perfectly suited for me and for that I thank you. I will treasure this gift and the memories I will make while using it.
Your gift comes truly from the heart, this I know. You took the time to find the perfect item to suit my personality and needs and I am so grateful. Thank you isn't even enough to show you how much it means to me. Your friendship alone is one of the best gifts I've been given in life and your generosity means more to me than I can express through words. Please accept my sincere thanks and appreciation for such an amazing present.
I am so grateful for your generosity and cannot wait to begin using the gift you've given me. Thanks a bunch for putting so much thought and energy into choosing something so uniquely tailored to me. I'm so grateful that you know me so well and chose something so thoughtful.
Thank you for making me feel so special with such an amazing gift. I am truly in awe of your kindness and feel so blessed to have you in my life. I am so excited to use my new gift and I know that my heart will warm when I do, thinking of you and how amazing you truly are.
Thank You Messages  for their Beautiful Gifts
No thanks are ever complete without thanking your friend for gifts that they have given like these examples.
Dear Tyler,
I absolutely loved your gift! Ever since I opened it up, I have been unable to stop using it. I have no idea how I managed to get on without it! Thank you so so so much for the present. Just like our friendship, it continues to light up my life.
Dear Ruth,
While our friendship has never been based on material goods, I cannot express my thanks enough for the wonderful gift that you sent me. Only in a friendship like ours would you know exactly what I needed without me telling you or anyone. I love you, and you can be sure that I'll get you back for this incredible gift.
My dearest friend,
I can't believe you got me that gift! It must have cost you a fortune! I'll be sure to repay the tender gift that you have given me. Because I have no idea how to use, I'm going to wait until we see each other next. It's always more fun when you're around, and I could use someone to share a laugh with. You're the greatest friend anyone could ask for. Thanks so much!
How to Say Thank You for an Unexpected Gift
You always want to say thank you, but after the third gift, how do you keep it interesting? Here's what you might keep in your pocket.
You read my mind, I've been thinking of this for months. Thanks for thinking of me.
You must have put a lot of thought into this! I wasn't expecting this at all. Thank you!
Wow! This is awesome. How can I thank you? This is such a surprise.
Where did you find this? I thought all of the stores were sold out. You really went out of your way, you're amazing!
It was really kind of you to get this for me. I appreciate it so much, how can I thank you?
I wasn't expecting anything like this today! You really outdid yourself, and I can't thank you enough.
Thank You for Your Generous Gift!
Sometimes when we receive money the most we can say is "Thank you!" while anything extra may make it feel awkward. Here's how to stay on your toes and make the giver feel appreciated and successful in their gift-giving!
For gift cards:
You know just where I like to shop! I'll make sure this gets put to good use!
I've been needing some new jeans! Thanks to you I'll be walking around in style soon.
It looks like I'll be eating good tonight! Thanks for keeping me well fed!
This will be great for our next dinner, we love this restaurant! Thank you so much!
For money:
You're so philanthropic, I hope that someday I can give like you! Thank you so much for keeping me in mind and helping me at this time.
You shouldn't have, this is so helpful. I hope that I can pay this forward in the future.
This will help so much with my next project, thanks for helping me get started!
Thanks for supporting my rainy day fund! I can't wait to take this on an adventure.
Thank you for supporting my business and helping us reach the next level. Let me know if there's a product of ours you're interested in so I can send a thank you back!
You don't know how much I need this right now. I don't know how I could ever repay you.
Thank You  For Your Gift Images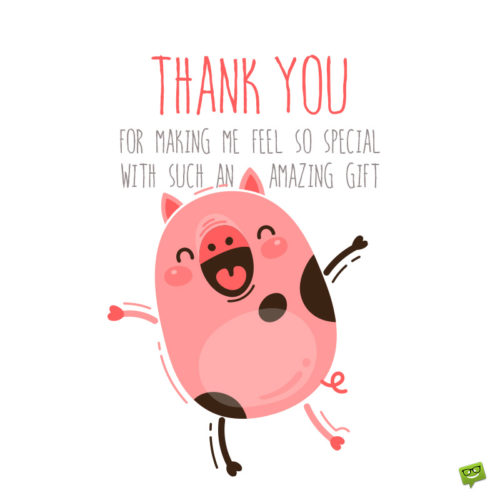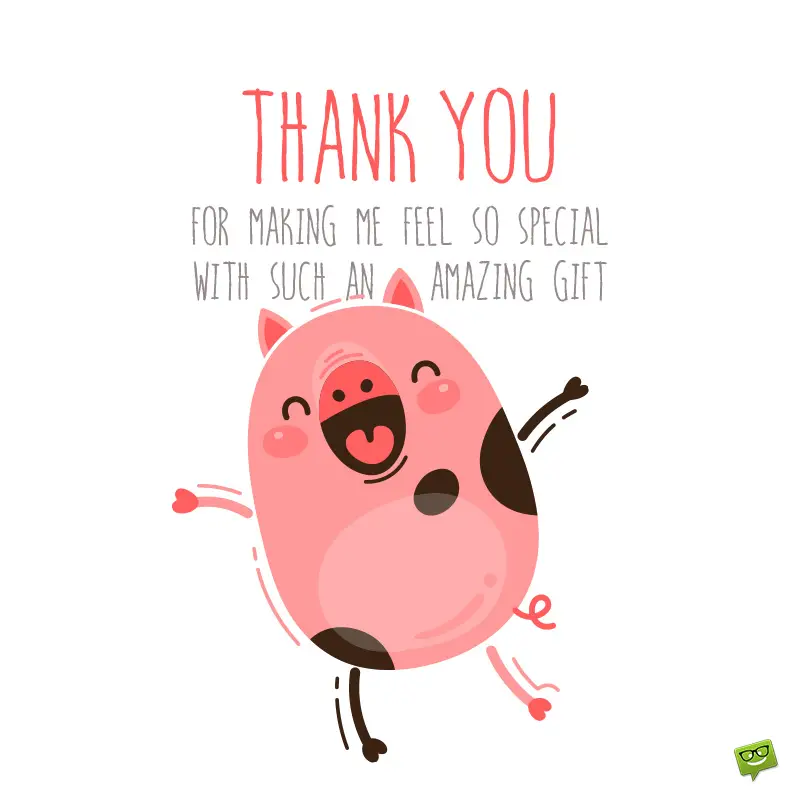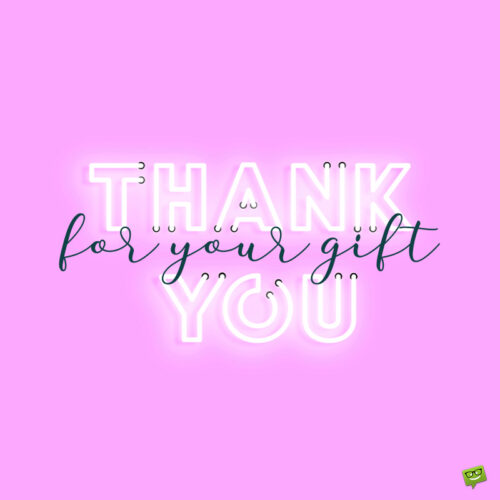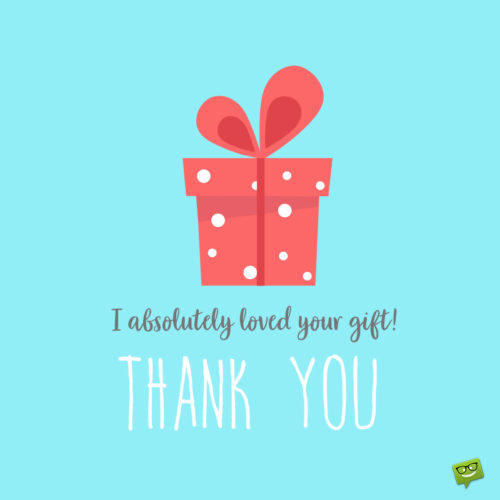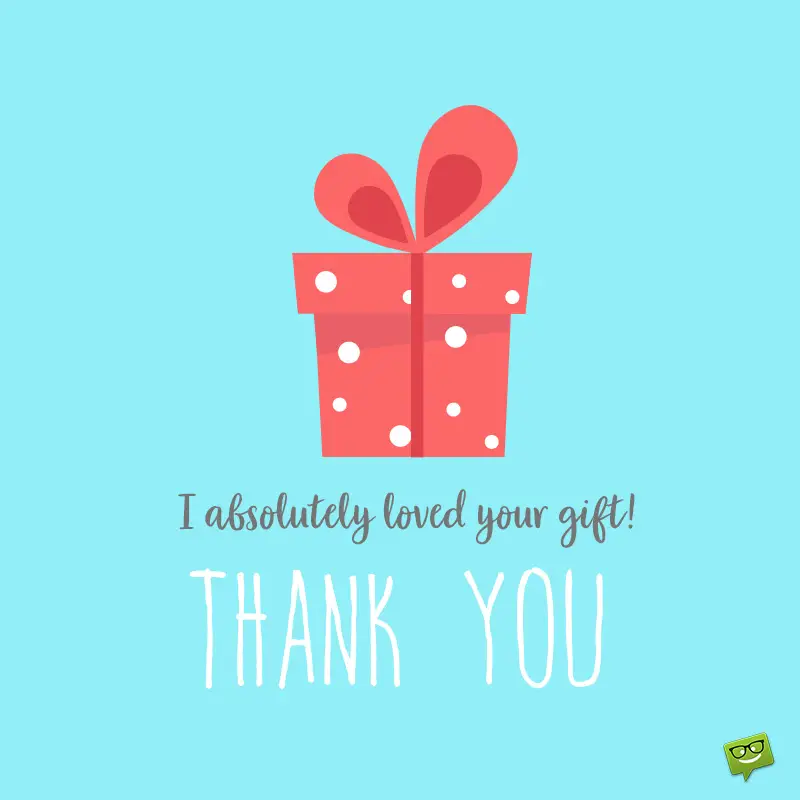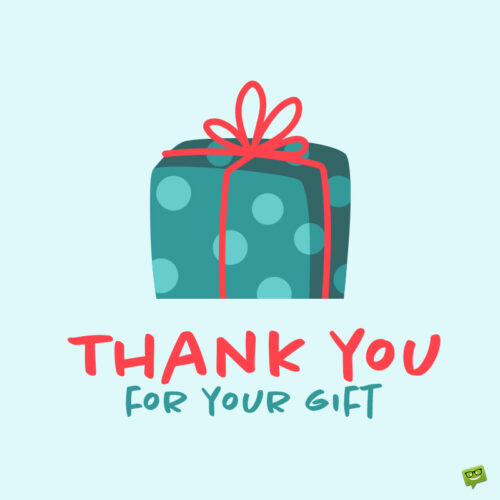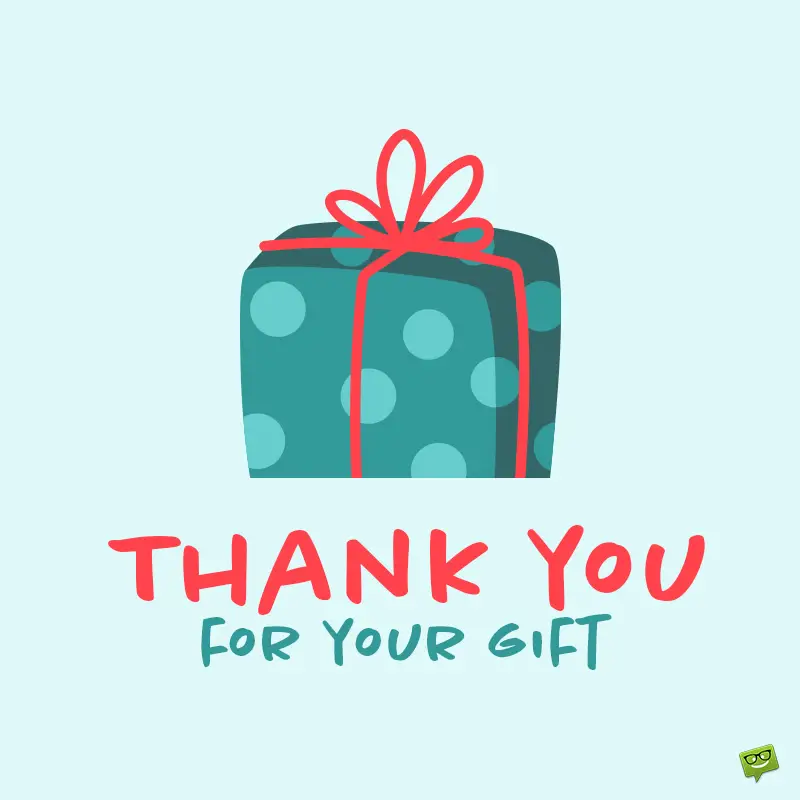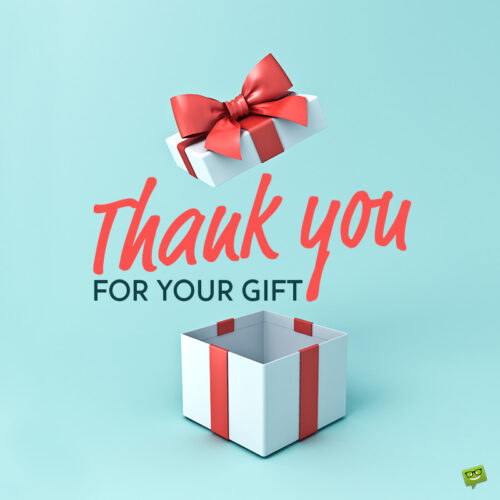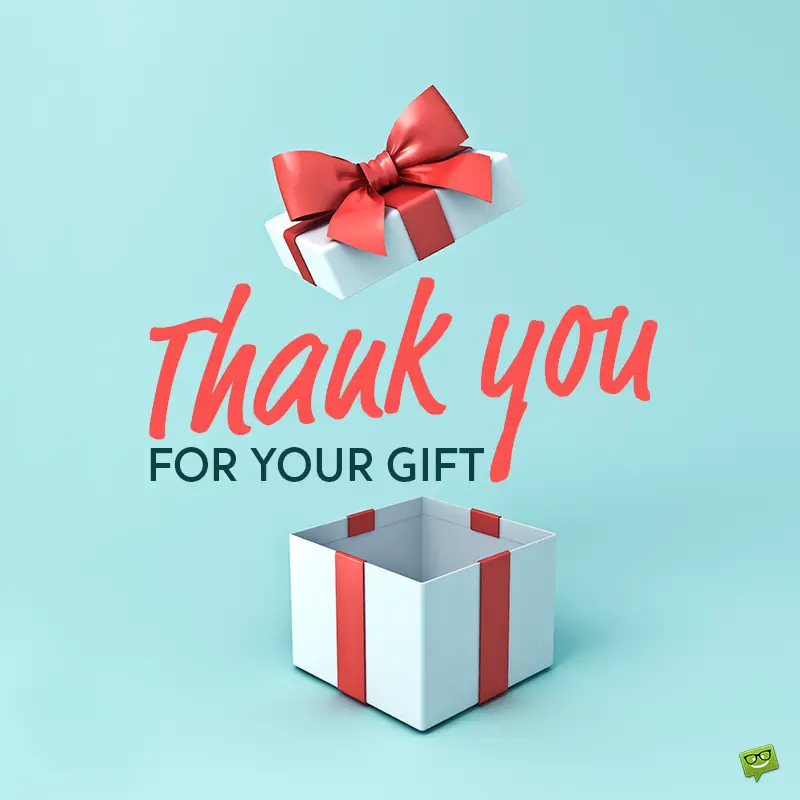 You may also like:
40 Thank You Memes To Share and Show Your Gratitude
65 Thank You Status Updates for Birthday Wishes
Spotting the Good that Has Been Done to You | Thank You Quotes