Your world is brighter and happier. Everything is different, you're smiling, you're cheerful and even physically your heart is racing and your palms are sweaty. Love has the power to do all that and more! You see it everywhere, in the streets, in the movies, in the greatest novels written and you hear it in almost every song. In spite of all the control one loses when you surrender your heart, there is no trade-off to such a wonderful feeling, which is why many famous celebrities have expressed their views on the subject.
They also believe such emotions of tenderness, lust and passion are of the most incredible two people can feel. Some love to the moon and back, while others fit together like puzzle pieces. However it is conceived, it gives your life a whole new meaning. Read on to find what these renowned singers, novelists, scientists and more have expressed. These quotes will inspire and motive you, friends and loved ones. Let love lead the way!
Loving Quotes to Inspire Your Relationship Goals
Love is a powerful emotion, and it can be hard to put into words. From sweet sayings about love to inspirational quotes about passion, here are some of the cutest mottos that will help you express your love for each other and encourage your relationship goals.
Love loves to love love. James Joyce
Loved you yesterday, love you still, always have, always will. Elaine Davis
All that you are is all that I'll ever need. Ed Sheeran
Love me and the world is mine. David Reed
I'll let you be in my dreams if I can be in yours. Bob Dylan
My night has become a sunny dawn because of you. Ibn Abbad
I love that you are the last person I want to talk to before I go to sleep at night. When Harry Met Sally
There's nothing that I wouldn't do to make you feel my love. Bob Dylan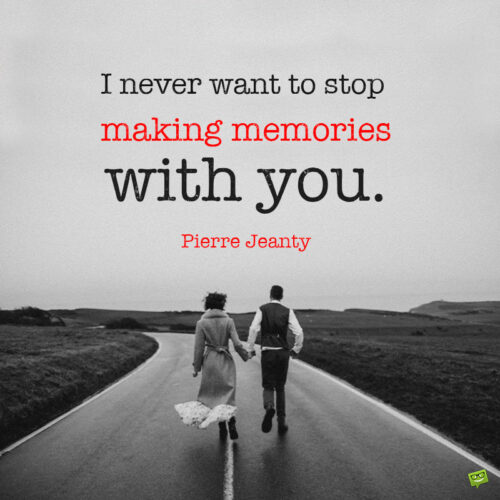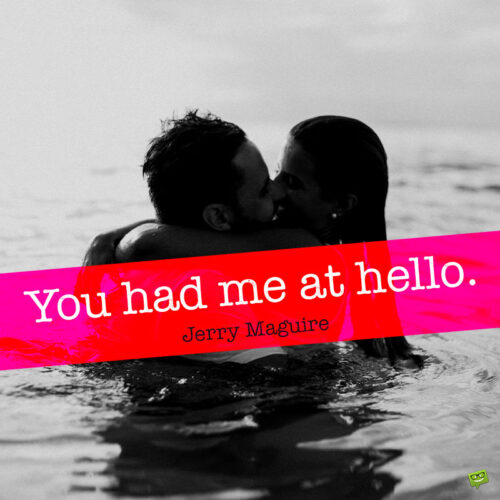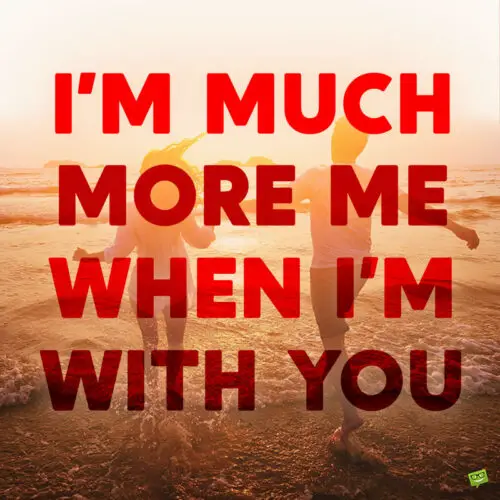 You have bewitched me body and soul, and I love, I love, I love you. Charles Dickens
I fell in love the way you fall asleep: slowly, and then all at once. John Green
I'm much more me when I'm with you. Unknown
I could start a fire with what I feel for you. Unknown
Who ever loved that loved not at first sight? William Shakespeare
You are the finest, loveliest, tenderest, and most beautiful person I have ever known and even that is an understatement. F. Scott Fitzgerald
My heart is, and always will be, yours. Jane Austen
You are the last thought in my mind before I drift off to sleep and the first thought when I wake up each morning. Unknown

You are my sun, my moon and all my stars. E. E. Cummings
I've fallen in love many times…always with you. Unknown
I love you more than I have ever found a way to say to you. Ben Folds
When I saw you I fell in love, and you smiled because you knew. Arrigo Boito
I will never be perfect for you, but I will always imperfectly try to be. Atticus
When I connect the dots, they always lead to you. Perry Poetry
You are nothing short of my everything. Unknown
I never want to stop making memories with you. Pierre Jeanty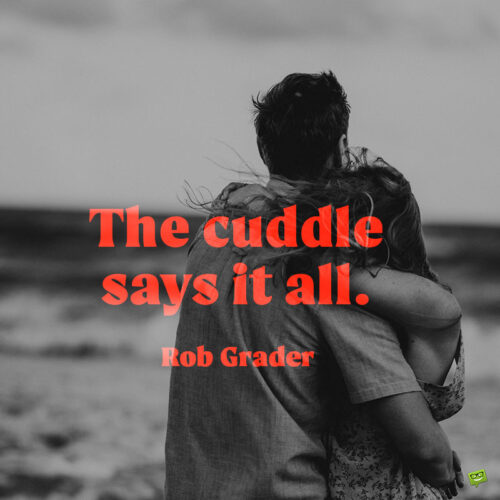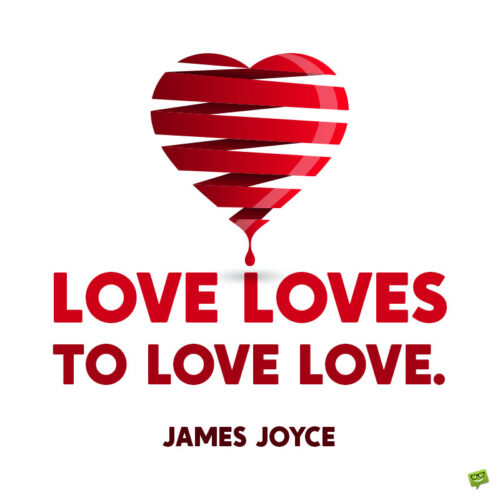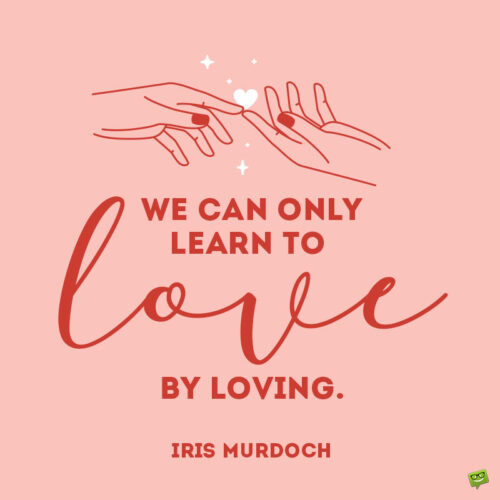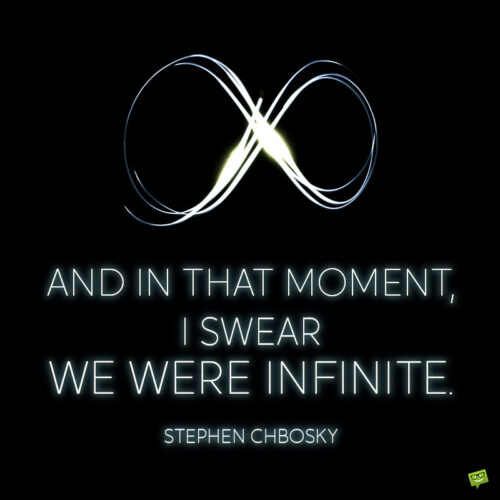 Just in case you have forgotten today: You matter. You are loved. You are worthy. You are magical. Unknown
I've tried so many times to think of a new way to say it, and it's still I love you. Zelda Fitzgerald
Once upon a time there was a boy who loved a girl, and her laughter was a question he wanted to spend his whole life answering. Nicole Krauss
You know you're in love when you can't fall asleep because reality is finally better than your dreams. Dr. Seuss
Everything I do, I do it for you. Bryan Adams
You had me at hello. Jerry Maguire
I like you very much. Just as you are. Bridget Jones's Diary
The best thing to hold onto in life is each other. Audrey Hepburn
You are my heart, my life, my one and only thought. Arthur Conan Doyle
Love is the whole thing. We are only pieces. Rumi
To love and be loved is to feel the sun from both sides. David Viscott
I love you" begins by I, but it ends up by you. Charles de Leusse
If you find someone you love in your life, then hang on to that love. Princess Diana
Love was made for me and you. Nat King Cole
I love her and it is the beginning of everything. F. Scott Fitzgerald
Love planted a rose, and the world turned sweet. Katharine Lee Bates
Maybe you don't need the whole world to love you, you know. Maybe you just need one person. The Muppets
I want you. All of you. Your flaws. Your mistakes. Your imperfections. I want you, and only you. John Legend
Each day I love you more, today more than yesterday and less than tomorrow. Rosemonde Gerard
You can give without loving, but you can never love without giving. Robert Louis Stevenson
Expressing Your Love With the Perfect Quote
Love is an emotion that has the power to bring people together and create unforgettable memories. From classic authors to modern-day poets, these beautiful love quotes prove that words are a beautiful way to express how much you care for someone special in your life.
There is no remedy for love, but to love more. Henry D. Thoreau
I want all of you, forever, you and me, every day. Nicholas Sparks
I need you like a heart needs a beat. Unknown
If I know what love is, it is because of you. Hermann Hesse
Till I loved I never lived. Emily Dickinson
And in that moment, I swear we were infinite. Stephen Chbosky

We can only learn to love by loving. Iris Murdoch

Love has nothing to do with what you are expecting to get–only with what you are expecting to give–which is everything. Katharine Hepburn
My wish is that you may be loved to the point of madness. André Breton
All you need is love. The Beatles
We accept the love we think we deserve. Stephen Chbosky
In case you ever foolishly forget: I am never not thinking about you. Virginia Woolf
Thinking of you keeps me awake. Dreaming of you keeps me asleep. Being with you keeps me alive. Unknown
One word frees us of all the weight and pain of life: that word is love. Sophocles
A life lived in love will never be dull. Leo Buscaglia
Real love doesn't meet you at your best. It meets you in your mess. Unknown
Age does not protect you from love, but love to some extent protects you from age. Jeanne Moreau
There is always some madness in love. But there is also always some reason in madness. Friedrich Nietzsche
There is no charm equal to tenderness of heart. Jane Austen
To feel the love of people whom we love is a fire that feeds our life. Pablo Neruda
I know of no greater happiness than to be with you all the time, without interruption, without end. Franz Kafka
Love looks not with the eyes, but with the mind,
And therefore is winged Cupid painted blind.
William Shakespeare
Set your life on fire. Seek those who fan your flames. Rumi
Have enough courage to trust love one more time and always one more time. Maya Angelou
You must love in such a way that the person you love feels free. Thich Nhat Hanh
Love should be a tree whose roots are deep in the earth, but whose branches extend into heaven. Bertrand Russell
Fall In Love Again and Again: Short Love Quotes
Love can make us feel like we're walking on air. It reminds us of the beauty and joy in life, and encourages us to dream big. Short love quotes are a great way to capture these feelings in just a few words. Here are some inspirational quotes that will help you fall in love again and again.
There is only one happiness in this life, to love and be loved. George Sand
You're the closest to heaven, that I'll ever be. Goo Goo Dolls
Love is friendship on fire. Susan Sontag
To be your friend was all I ever wanted; to be your lover was all I ever dreamed. Valerie Lombardo
You call it madness, but I call it love. Don Byas
Love recognizes no barriers. Maya Angelou​
You always gain by giving love. Reese Witherspoon​
We need not think alike to love alike. Francis David
You never lose by loving. You always lose by holding back. Barbara De Angelis
Love is a choice you make from moment to moment. Barbara De Angelis
Life is the flower for which love is the honey. Victor Hugo
A loving heart is the truest wisdom. Charles Dickens
It is love that makes the impossible possible. Indian proverb
Nothing compares to you. Prince
I think the perfection of love is that it's not perfect. Taylor Swift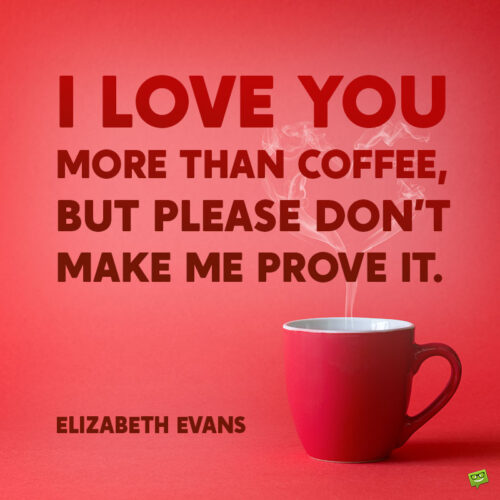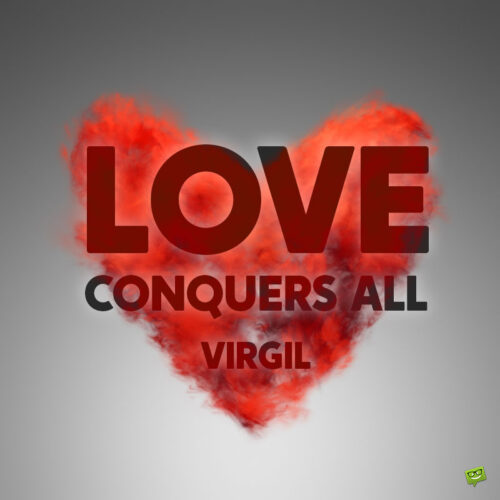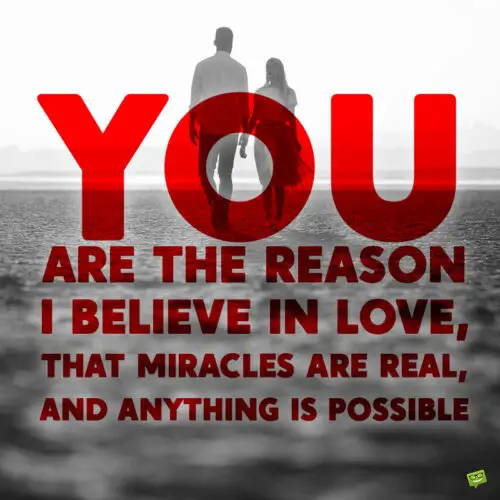 Personally, I love a great love story. Meghan Markle
Love is a great beautifier. Louisa May Alcott
It was love at first sight, at last sight, at ever and ever sight. Vladimir Nabokov
When I look into your eyes, I know I have found the mirror of my soul. Unknown
Love makes your soul crawl out from its hiding place. Zora Neale Hurston
We are most alive when we're in love. John Updike
At the touch of love everyone becomes a poet. Plato
To me, you are perfect. Love Actually
Love is old, love is new, love is all, love is you. The Beatles
Reason is powerless in the expression of Love. Rumi
Nobody has ever measured, not even poets, how much the heart can hold. Zelda Fitzgerald
In love there are two things– bodies and words. Joyce Carol Oates
Love is just a word, but you bring it definition. Eminem
If you just believe in me, I will love you endlessly. Mariah Carey
Love waits for all of us quietly in that place where no one is looking. Atticus
Love is an open door. Anna and Hans
You are my greatest adventure. Mr. Incredible
One is loved because one is loved. No reason is needed for loving. Paulo Coelho
Life without love is like a tree without blossoms or fruit. Khalil Gibran
Sometimes the heart sees what is invisible to the eye. H. Jackson Brown, Jr.
Who, being loved, is poor? Oscar Wilde
My six word love story: I can't imagine life without you. Unknown
I want to do with you what spring does with the cherry trees. Pablo Neruda
What is Love In One Line
Love is an emotion that knows no bounds. It brings people together and help them find joy, peace, and understanding. It has inspired countless works of art, literature, music, and poetry since the beginning of time. In honor of this beautiful emotion, we have collected a series of quotes about love from some of the greatest minds in history. Starting with the phrase "love is…", each quote will bring you unique insight into this universal experience. Enjoy!
Love is sharing your popcorn. Charles Schultz
Love is like the wind, you can't see it but you can feel it. Nicholas Sparks
Love is so short, forgetting is so long. Pablo Neruda
Love is an endless act of forgiveness. Beyoncé
Love is not a because, it's a no matter what. Jodi Picoult
Love is a great master. It teaches us to be what we never were. Moliere
Love is a thing that is full of cares and fears. Ovid
Love is an irresistible desire to be irresistibly desired. Robert Frost
Love is what makes the ride worthwhile. Franklin P. Jones
Love is a friendship set to music. Joseph Campbell
Love is like Heaven, but it can hurt like Hell. Unknown
Love is composed of a single soul inhabiting two bodies. Aristotle
Love, like a river, will cut a new path whenever it meets an obstacle. Crystal Middlemas
Love is the ultimate expression of the will to live. Tom Wolfe
Love is a two-way street constantly under construction. Carroll Bryant
Love is breathing each other with all madness. Seema Gupta
Love is the greatest refreshment in life. Pablo Picasso
Love is eternal, the aspect may change, but not the essence. Vincent Van Gogh
Love is that condition in which the happiness of another person is essential to your own. Robert A. Heinlein
Love is not about how many days, weeks or months you've been together, it's all about how much you love each other every day. Unknown
Love is the enchanted dawn of every heart. Lamartine
love is not something you find love is something you build. Uknown
Love is the strongest passion, for it attacks simultaneously the head, the heart, and the senses. Lao Tzu
Love is all we have, the only way that each can help the other. Euripides
Love is like war: easy to begin but very hard to stop. H. L. Mencken
Love is the river of life in this world. Henry Ward Beecher
Love is the strange bewilderment which overtakes one person on account of another person. James Thurber
Love is a rebellious bird that nobody can tame. Ludovic Halévy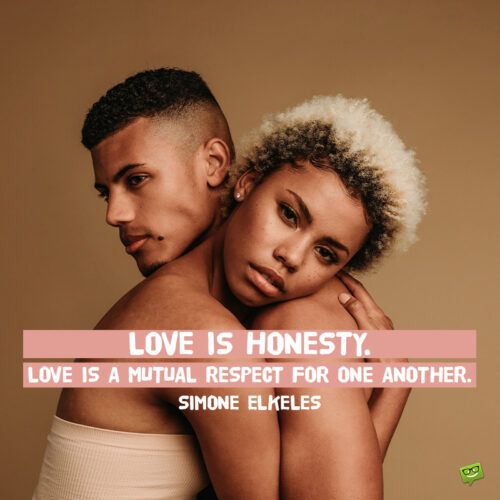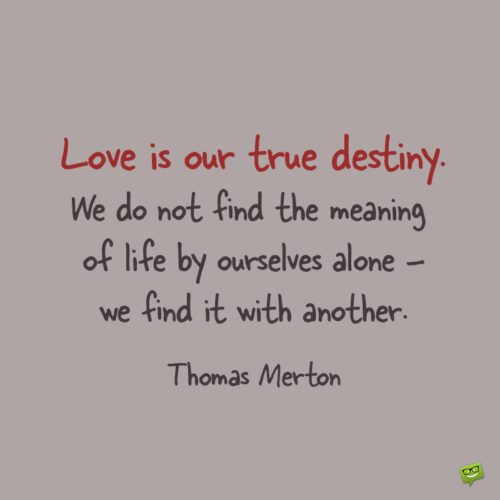 Love is an endless mystery, because there is no reasonable cause that could explain it. Rabindranath Tagore
Love is what it takes to fly. Yoko Ono
Love is the expansion of two natures in such fashion that each include the other, each is enriched by the other. Felix Adler
Love is the emblem of eternity; it confounds all notion of time; effaces all memory of a beginning, all fear of an end. Madame de Stael
Love is always open arms. If you close your arms about love you will find that you are left holding only yourself. Leo Buscaglia
Love is, above all, the gift of oneself. Jean Anouilh
Love is energy of life. Robert Browning
Love is just a word until someone comes along and gives it meaning. Paulo Coelho
Love is honesty. Love is a mutual respect for one another. Simone Elkeles
Love is the master key that opens the gates of happiness. Oliver Wendell Holmes Sr.
Love is the voice under all silences, the hope which has no opposite in fear; the strength so strong mere force is feebleness: the truth more first than sun, more last than star. E. E. Cummings
Uplifting yet Painful Quotes about Love
Love can be a source of comfort and joy, but it can also bring pain. Many people have found solace in quotes about love that capture the bittersweet emotions that come with relationships. These painful quotes about love explore the darker side of this powerful emotion, from feeling heartbroken to struggling with self-love. Read on for some uplifting yet painful quotes about love.
To love is to burn, to be on fire. Jane Austen
Hearts are made to be broken. Oscar Wilde
Pleasure of love lasts but a moment. Pain of love lasts a lifetime. Bette Davis
Love is an emotion experienced by the many and enjoyed by the few. George Jean Nathan
Ever has it been that love knows not its own depth until the hour of separation. Kahlil Gibran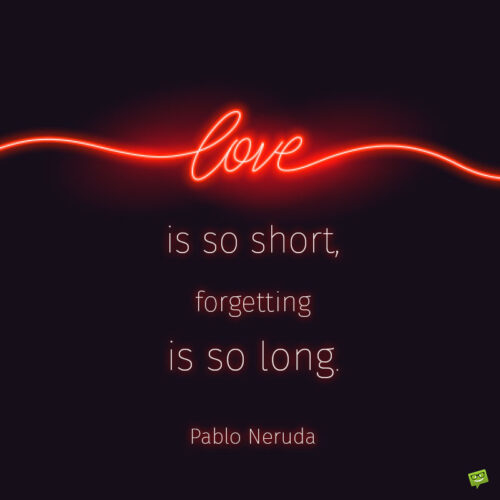 You can close your eyes to things you don't want to see, but you can't close your heart to things you don't want to feel. Johnny Depp
Love does not begin and end the way we seem to think it does. Love is a battle, love is a war; love is a growing up. James Baldwin
Love is not love until love's vulnerable. Theodore Roethke
You can't buy love, but you can pay heavily for it. Henny Youngman
He was my North, my South, my East and West, My working week and my Sunday rest. W.H. Auden
In the end we discover that to love and let go can be the same thing. Jack Kornfield
It hurts to leave a light on for nobody. Graham Foust
Relationships are like glass. Sometimes it's better to leave them broken than try to hurt yourself putting it back together. Unknown
Part of me aches at the thought of her being so close yet so untouchable. Nicholas Sparks
Wise Sayings About Loving Unconditionally: True love Quotes
True love defines our relationships, both with ourselves and others, and shapes the way we experience life. Here are some wise sayings about loving unconditionally from inspiring minds throughout time:
I would rather spend one lifetime with you, than face all the ages of this world alone. J.R.R. Tolkien
Love does not consist of gazing at each other, but in looking together in the same direction. Antoine de Saint-Exupery
Whatever our souls are made of, his and mine are the same. Emily Brontë
True love stories never have endings. Richard Bach
Where there is love there is life. Mahatma Gandhi
Mature love is loving, not being loved. Irvin D. Yalom
Love does not dominate; it cultivates. Johann Wolfgang von Goethe
Patience is the mark of true love. If you truly love someone, you will be more patient with that person. Thich Nhat Hanh
True love comes quietly, without banners or flashing lights. If you hear bells, get your ears checked. Erich Segal
Love cures people – both the ones who give it and the ones who receive it. Karl Menninger
We loved with a love that was more than love. Edgar Allen Poe
True love is rare, and it's the only thing that gives life real meaning. Nicholas Sparks
Lots of people want to ride with you in the limo, but what you want is someone who will take the bus with you when the limo breaks down. Oprah Winfrey
We're all a little weird. And life is a little weird. And when we find someone whose weirdness is compatible with ours, we join up with them and fall into mutually satisfying weirdness—and call it love—true love. Robert Fulghum
I love that you are my person and I am yours, that whatever door we come to, we will open it together. A.R. Asher
One day someone will walk into your life and make you realize how it feels to live a true love story. Unknown
True love begins when nothing is looked for in return. Antoine de Saint-Exupery
If you love somebody, let them go, for if they return, they were always yours. If they don't, they never were. Kahlil Gibran
You and I, it's as though we have been taught to kiss in heaven and sent down to earth together, to see if we know what we were taught. Boris Pasternak
Love doesn't just sit there, like a stone, it has to be made, like bread; remade all the time, made new. Ursula K. Le Guin
True love is eternal, infinite, and always like itself. It is equal and pure, without violent demonstrations: it is seen with white hairs and is always young in the heart. Honore de Balzac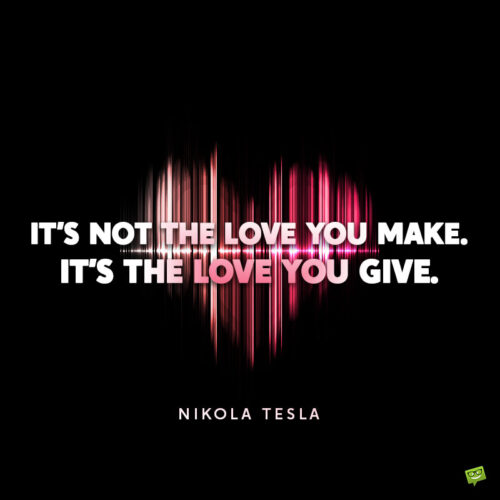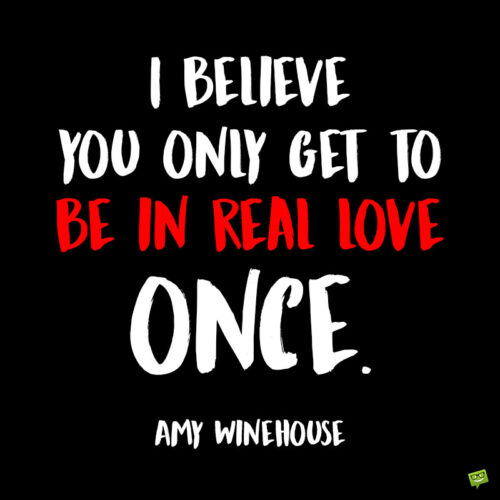 Unconditional Love: Quotes to Inspire Deeper Connections
Love is a mysterious emotion that can bring joy, fulfillment, and connection to our lives. These deep love quotes will inspire you to explore the depths of your relationship for deeper understanding and appreciation.
I saw that you were perfect, and so I loved you. Then I saw that you were not perfect and I loved you even more. Angelita Lim
Love is more than a noun – it is a verb; it is more than a feeling – it is caring, sharing, helping, sacrificing. William Arthur Ward
I love you as certain dark things are to be loved, in secret, between the shadow and the soul. Pablo Neruda
The heart has its reasons of which reason knows nothing. Blaise Pascal
To be brave is to love someone unconditionally, without expecting anything in return. Madonna
Love takes off masks that we fear we cannot live without and know we cannot live within. James Baldwin
Being deeply loved by someone gives you strength, while loving someone deeply gives you courage. Lao Tzu
For small creatures such as we, the vastness is bearable only through love. Carl Sagan
'Tis better to have loved and lost, than never to have loved at all. Alfred, Lord Tennyson
Love him and let him love you. Do you think anything else under heaven really matters? James A. Baldwin
I have found the one whom my soul loves. Song of Solomon 3:4
The best and most beautiful things in this world cannot be seen or even heard, but must be felt with the heart. Helen Keller
You know it's love when all you want is that person to be happy, even if you're not part of their happiness. Julia Roberts
The only thing we never get enough of is love; and the only thing we never give enough of is love. Henry Miller
Your task is not to seek for love, but merely to seek and find all the barriers within yourself that you have built against it. Rumi
Love is a fire. But whether it is going to warm your hearth or burn down your house, you can never tell. Joan Crawford
Love is when he gives you a piece of your soul that you never knew was missing. Torquato Tasso
Immature love says: 'I love you because I need you.' Mature love says 'I need you because I love you. Erich Fromm
The way to love anything is to realize that it may be lost. Gilbert K. Chesterton
Whenever I'm here, alone, you make me feel like I am home again. Whenever I'm alone with you, you make me whole again. The Cure
For the Sake of a Giggle: A Collection of Funny Love Quotes
Love can often bring us to tears. But it can also make us laugh! Love is full of joy and comedy, so here is a collection of funny love quotes that will make your heart smile. From silly sayings that capture the playfulness of romance to clever quips about the power of connection, these funny love quotes are sure to make you and your partner laugh. Enjoy!
It's easy to fall in love. The hard part is finding someone to catch you. Bertrand Russell
Love means having to say you're sorry every fifteen minutes. John Lennon
Love: a temporary insanity, curable by marriage. Ambrose Bierce
Gravitation is not responsible for people falling in love. Albert Einstein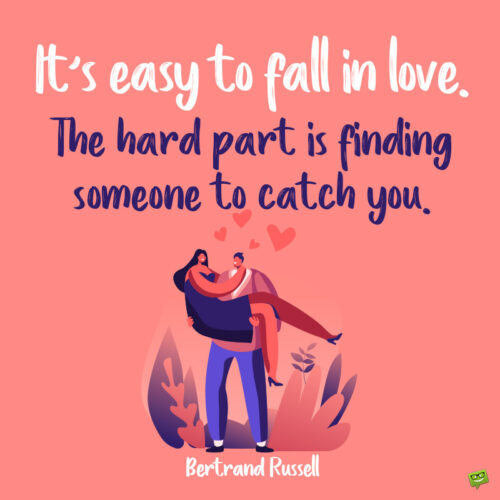 You're my one in five billion. The X-Files
Some people are worth melting for. Frozen
All you need is love. But a little chocolate now and then doesn't hurt. Charles M. Schulz
Real love amounts to withholding the truth, even when you're offered the perfect opportunity to hurt someone's feelings. David Sedaris
It is a curious thought, but it is only when you see people looking ridiculous that you realize just how much you love them. Agatha Christie
A kiss is a lovely trick designed by nature to stop speech when words become superfluous. Ingrid Bergman
Love is a lot like a backache. It doesn't show on X-rays, but you know it's there. George Burns
I love you more than coffee, but please don't make me prove it. Elizabeth Evans
You May Also Like:
Someone Unique: 200+ Quotes of Deep Love for Him