Friendship Always Comes First : the Best Birthday Wishes For Friends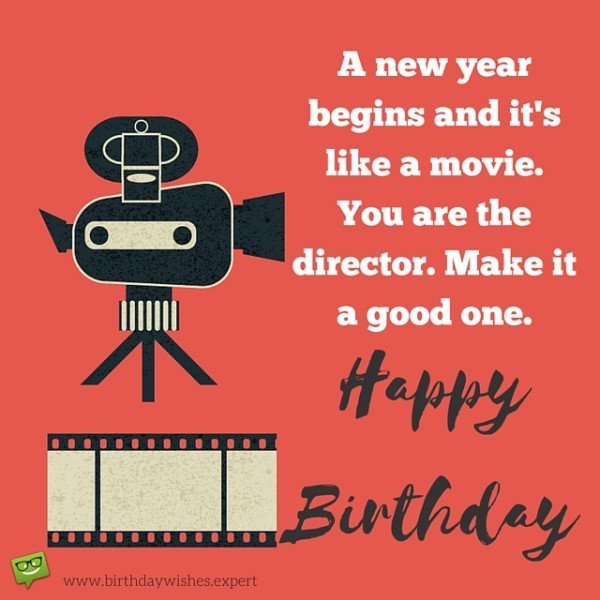 Birthdays are occasions for celebrating the lives of loved ones. With friends in particular, it is a chance to send people who have chosen to provide love, support, and understanding birthday wishes that express gratitude for their camaraderie. These birthday wishes are significant because it is rare, in a person's daily life, to encounter other people who share these special qualities. Since each person's life has become busier, it is even more rare to maintain friendships. When it is possible to, sending birthday wishes makes it all the more meaningful.
To show appreciation of your friends, it is preferable to send each person a birthday wish that is unique. Whether you have a friend who is sentimental, one who enjoys humor, is nostalgic, or celebrating a momentous occasion, such as a 30th Birthday, a wish that suits each person can be found here.
Sentimental Birthday Wishes
My friend, you possess nobility and concern for others. I am honored to wish you a Happy Birthday!
You are a splendid friend! The date of your birth brings exuberance to everyone who knows you!
Your reliable presence has brought stability to my life. Happy Birthday to my rock, my best friend!
The day you entered the world was the birth of a trailblazer! Happy Birthday to a friend who is always original and never follows the crowd.
The depth of our friendship is rare. On your special day, know that you are cherished!
The anniversary of your birth is the perfect time to tell you what a good friend you are! Happy Birthday to the person who encourages my dreams. May all of yours come true!
Cheers to a friend who makes me laugh until my stomach hurts, and reminds me to always find humor in life!
Your honesty reminds me of who I am. Wishing a genuine person and friend a Happy Birthday.
May the music at your birthday party be lively, your cake taste delicious, and everything that you wish for comes to pass!
Every year, you go out of your way to make my birthday special. This year, I want to return the favor, and start by letting you know how much you mean to me. Happy Birthday to the best friend that I have ever had!
I hope the merriment of your special day reaches incredible heights!
Thinking of you on your birthday, and hoping that your heart is full of the same joy that you have brought to our friendship.
Wishing a dear friend, who is like family to me, a Happy Birthday and all the luck in the world!
Sending birthday wishes to a friend who makes even the dullest days brighter!
To a special friend on your birthday: May you always have good luck, and only experience true happiness!
Happy birthday to a friend who exemplifies courage!
Although we haven't been friends long, the time we have spent together means the world to me! Happy birthday to someone who only deserves the best!
Meeting you was life-changing. Being your friend has been my greatest pleasure. Best wishes for a sensational birthday!
May this day be a spectacular model for all of your birthdays to come!
In our friendship, we talk about things that matter. Nothing matters more today, than wishing you a birthday filled with more talks, laughter, and camaraderie!
No social gathering is complete without you, friend. This time, the festivity is for your birthday. I hope you have a good time!
As your friend, I have observed how ambitious you are, and how you always look forward. These are vital parts of your personality! In this landmark of your life, I want to express a birthday wish for success in all of your ventures!
Funny Birthday Wishes
May your birthday be filled with reveries… and not that bad of a hangover, tomorrow.
Happy Birthday to the person most likely to give me bail money!
Happy Birthday! You are as old as you are wise!
On your birthday, remember: You're as old as you feel. Better luck, next year!
Dinosaurs, the invention of fire, cave drawings; what marvelous things you saw growing up! Here's to another year of sights!
It's your birthday! Party hard! Well, not too hard. You are old.
Nostalgic Birthday Wishes
Always remember that your birthday warrants a celebration as wonderful as you are!
Through the years, you have listened to me when I needed to vent, and shown me compassion when I couldn't even give it to myself. Happy Birthday to a dear and trusted friend!
Mutual respect is the best quality of our friendship. As you celebrate your birthday, know that you are held in the highest regard, by me.
Your loyal and considerate nature has shown me the way a friend should be. Happy Birthday to the best person that I know!
I hope that our bond continues to strengthen, with time. Happy Birthday to my very best friend!
The advice you have given me has been greatly appreciated. Happy Birthday to a positive and wise friend!
Watching the grace in which you have handled difficult situations in your life is inspiring. On your birthday, be proud of who you are!
Today marks a life that is luminous and worthy of praise! May your birthday and all that follows be grand!
As your special day is commemorated, share stories with friends, enjoy birthday cake, and dance throughout the night!
Dear friend, let the magnitude of your birth remind you of your greatness!
May your birthday be a remarkable experience in an already extraordinary life!
As your birthday commences, know that you have made such an impact on all of your friends, that it will be remembered, for years to come! Happy Birthday to someone who has brought meaning to all of our lives!
Throughout our friendship, recollections of your birthday have brought about feelings of euphoria! May this day be no different than the rest!
For a Friend's 30th Birthday Wishes
Welcome to 30! The age when you should know better, but really don't!
They say 30 is the new 20. They say a lot of things.
May memories of your 30th birthday be reflected on, in the coming years, with joy and laughter!
Here is to the 3rd decade of your life being full of happiness and progress!
The 30th year of your life is rich with significant changes. My wish for you is that every one makes you smile!
You have always dreamed big and focused on the future. May your thirties exceed all of your expectations!
Some people believe that the most important events in life occur before 30. You and I both know that each life is unique and often, the best is yet to come. May your 30th birthday bring more possibilities for the future!
May the candles on your birthday cake shine brightly, as you celebrate 30 years of a fantastic life!
Turning 30 is a milestone that allows you to feel more confident in your abilities and continue to go after what you want. My wish for you, dear friend, is that your worth is acknowledged and the drive that you have never ceases!
---
---
---
---
---
---
---
---
---
---
---
---
You may also like:
The Coolest Birthday Wishes for a Friend
Funny Birthday Wishes for your family and friends
Friends Forever : Birthday Wishes for your Best Friend
UNIQUE GIFT IDEAS
If you're looking for great presents for all budgets, we have done the work for you.
Click here for the
best birthday gifts
for friends and loved ones.
If you liked what you read, please share it. It really helps us a lot.