Natural beauty apart, butterflies have traditionally been symbols of important things for man. According to Lafcadio Hearn, a butterfly was seen in Japan as the personification of a person's soul. One Japanese superstition says that if a butterfly enters your guest room and perches behind the bamboo screen, the person whom you most love is coming to see you. In some cultures, butterflies symbolize rebirth. The butterfly is a symbol of being transgender, because of the transformation from caterpillar to winged adult.
No matter what they may stand for, butterflies are a constant reminder of natural beauty, which is something we tend to forget in our times. Remembering how short but at the same time delicate and beautiful life can be is not a reason to stress about, but a call to live for the moment in beauty and harmony.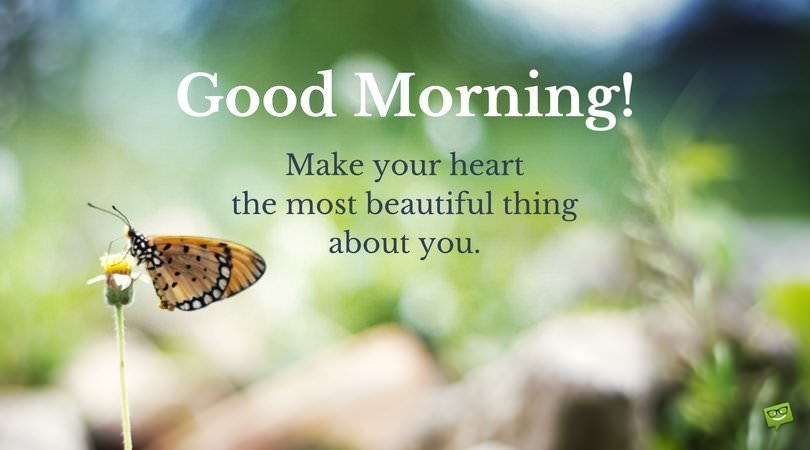 Famous Quotes about Butterflies:
I almost wish we were butterflies and liv'd but three summer days – three such days with you I could fill with more delight than fifty common years could ever contain.― John Keats
The caterpillar does all the work, but the butterfly gets all the publicity.― George Carlin
Well, I must endure the presence of a few caterpillars if I wish to become acquainted with the butterflies.― Antoine de Saint-Exupéry,

The Little Prince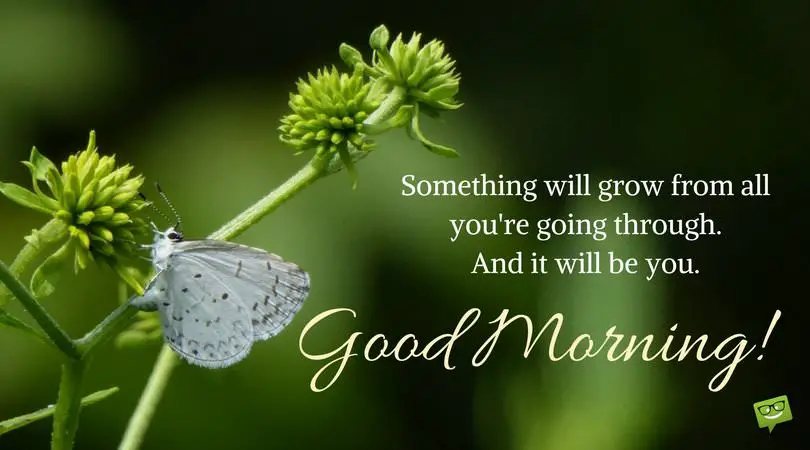 Life is short. If you doubt me, ask a butterfly. Their average life span is a mere five to fourteen days. ― Ellen DeGeneres
Butterflies are not insects,' Captain John Sterling said soberly. 'They are self-propelled flowers.― Robert A. Heinlein
"We are all butterflies. Earth is our chrysalis.― LeeAnn Taylor
Like a butterfly stuck in a chrysalis, waiting for the perfect moment, I was waiting for the day I could burst forth and fly away and find my home.― Emme Rollins
A power of Butterfly must be –
The Aptitude to fly
Meadows of Majesty concedes
And easy Sweeps of Sky.
― Emily Dickinson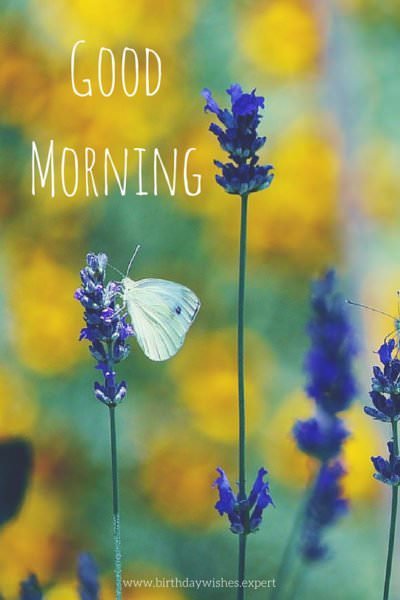 A fallen blossom
returning to the bough, I thought —
But no, a butterfly.
Arakida Moritake
Butterflies can't see their wings. They can't see how truly beautiful they are, but everyone else can. People are like that as well.― Naya Rivera
The thing about butterflies, Mr. Crow, is that they need to be admired from afar.― A. Zavarelli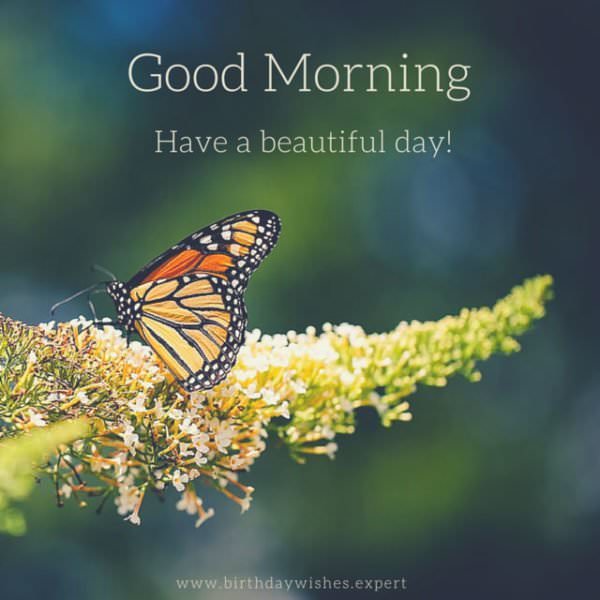 I welcome all butterflies into my heart because that feeling is a constant reminder of how alive and full of love I truly am.― Karen A. Baquiran
Butterflies are like angels kisses sent from heaven.― Malia Kirk
When the spirit of nature touches us, our hearts turn into a butterfly!― Mehmet Murat ildan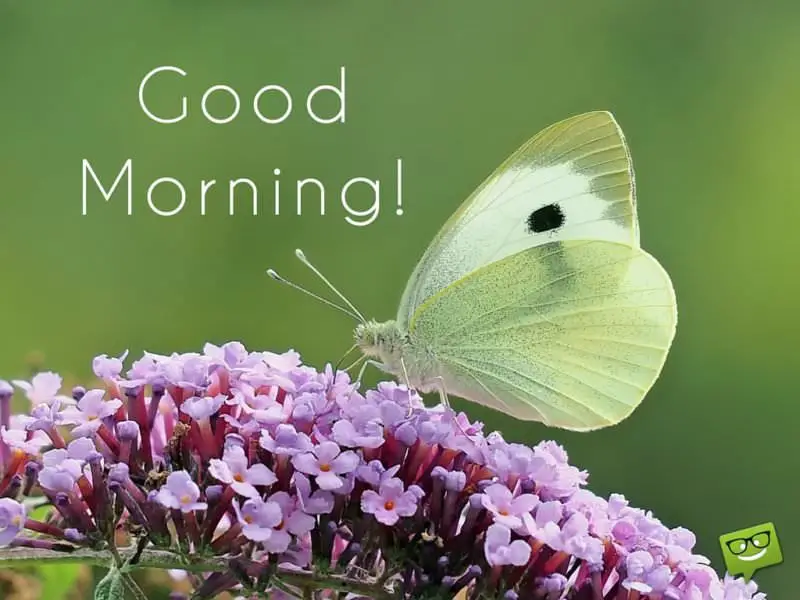 My thoughts are like butterflies. They are beautiful, but they fly away.― Anonymous
And to me also, who appreciate life, the butterflies, and soap-bubbles, and whatever is like them amongst us, seem most to enjoy happiness.― Friedrich Nietzsche
Don't be afraid. Change is such a beautiful thing", said the Butterfly.― Sabrina Newby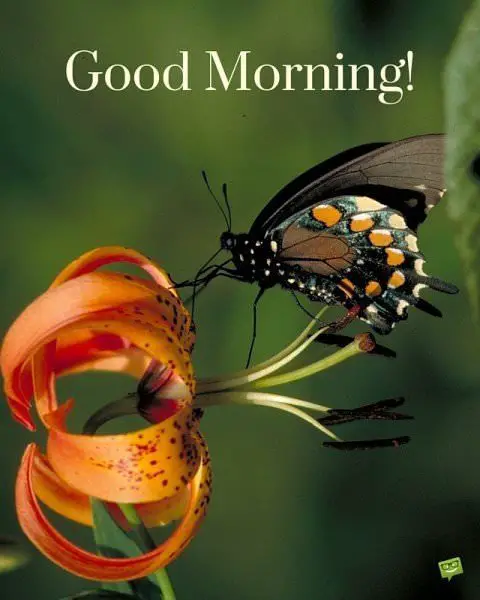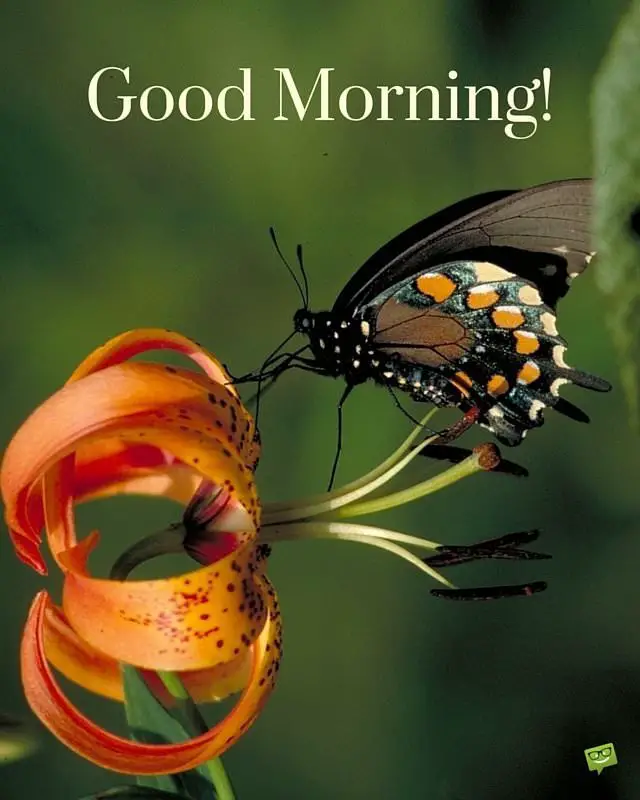 Butterflies better understand than you, the meaning of love and sacrifices one must make for their beloved.― M.F. Moonzajer
This flesh in which we live is nothing more than a cocoon, and only when we step out of it do we truly begin to live.― Nancy Stephan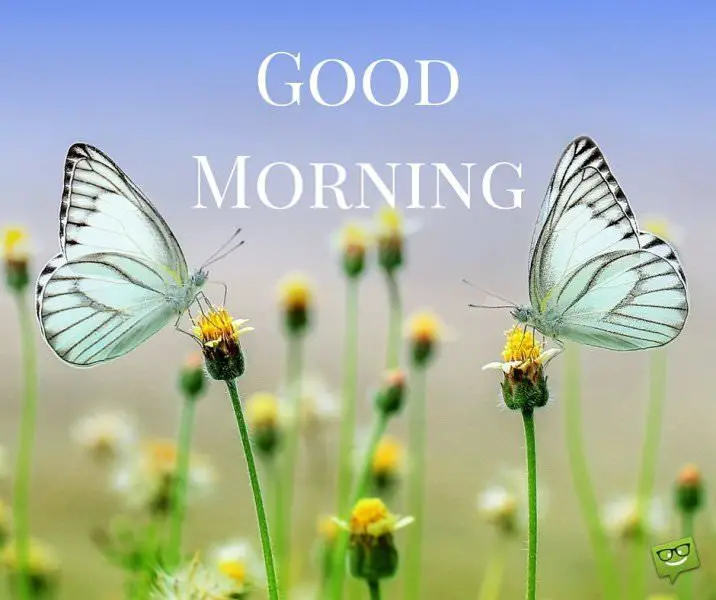 ---
More Good Morning Pictures with Butterflies: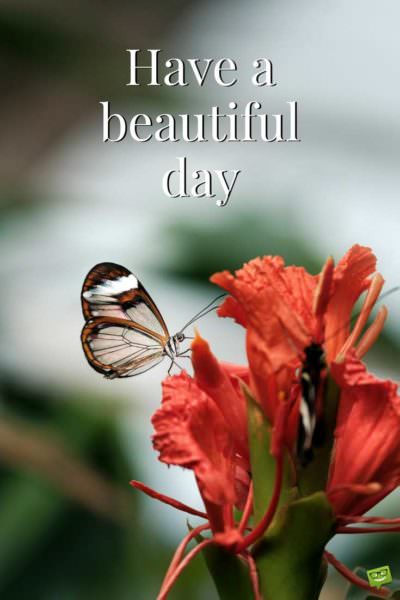 ---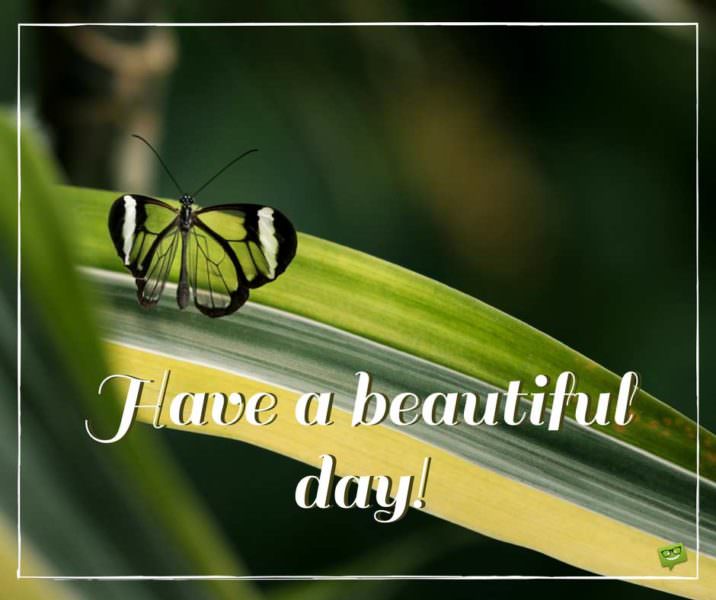 ---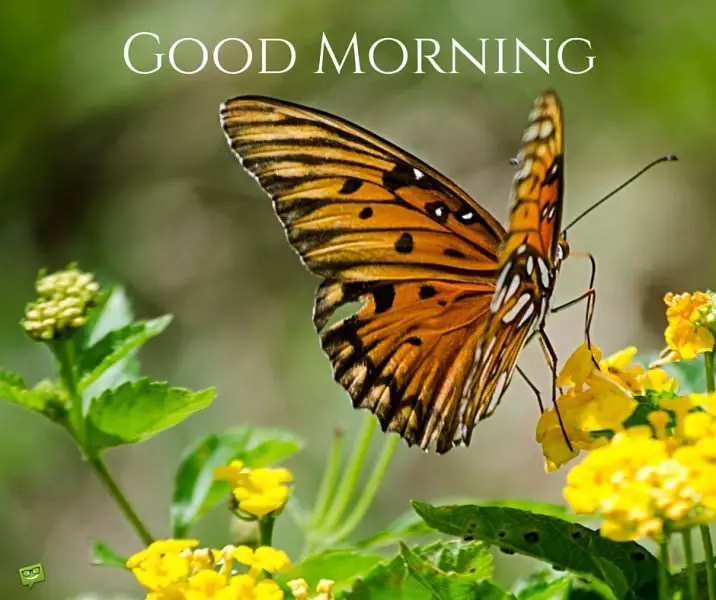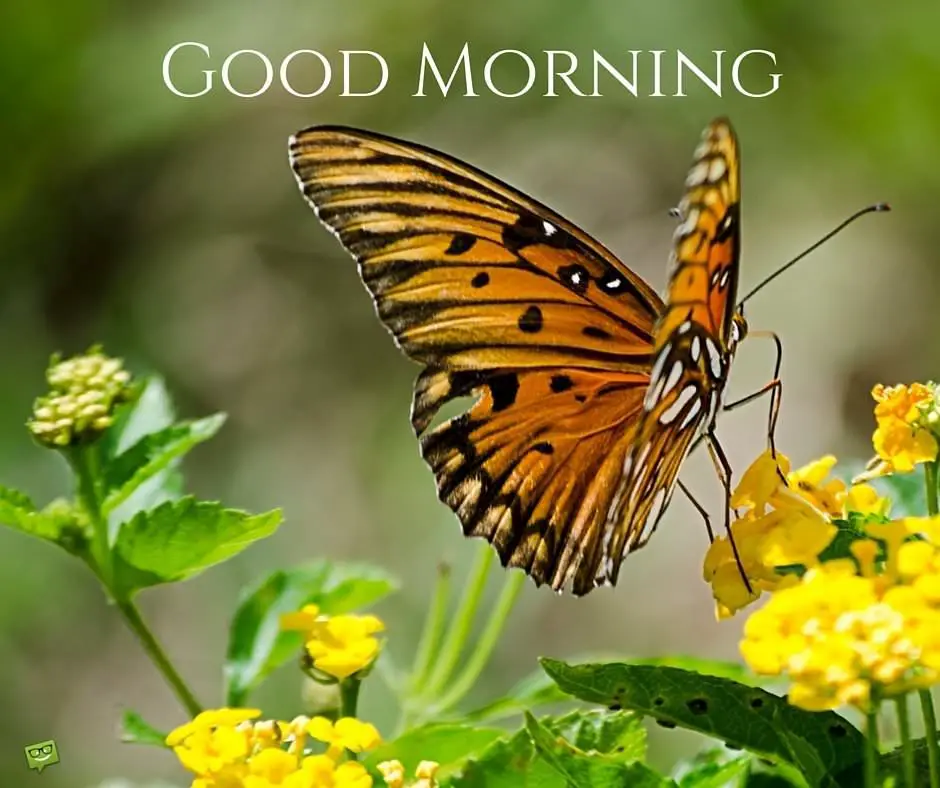 ---
---
More Beautiful Good Morning Pictures:
Flying Friends for a Flying Start | Good Morning Pictures with Birds
60 Good Morning Images With Flowers
20 Good Morning Images for a Colorful Day
18 Good Morning Cards to Brighten your Timeline
---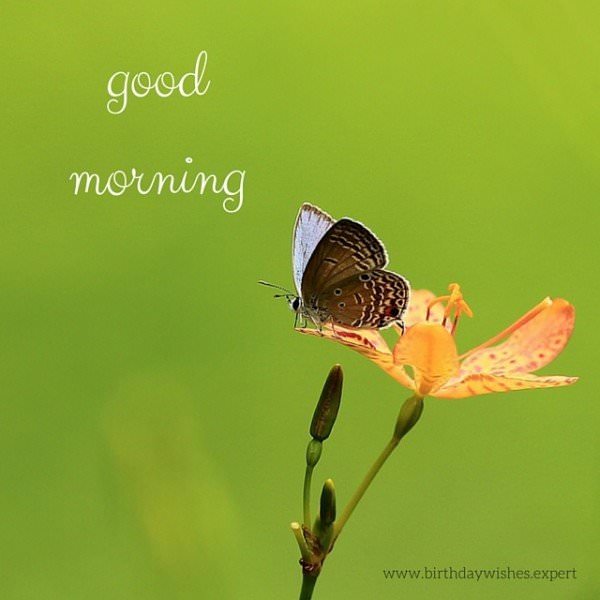 ---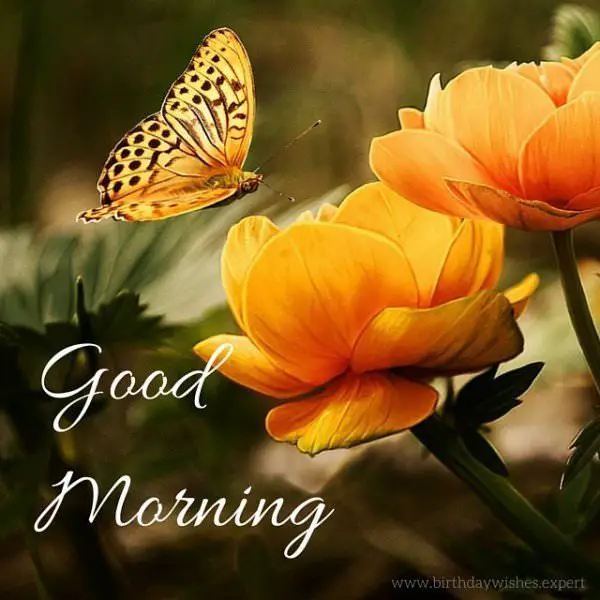 ---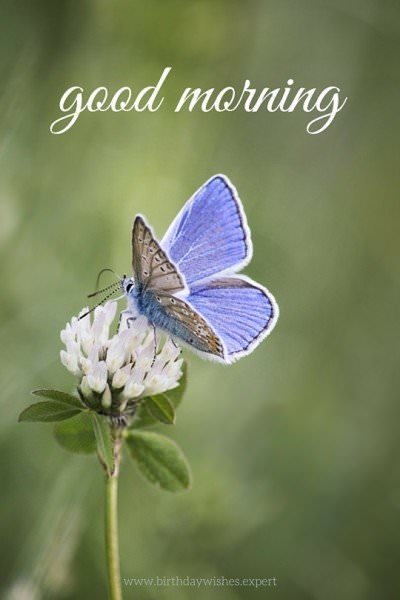 ---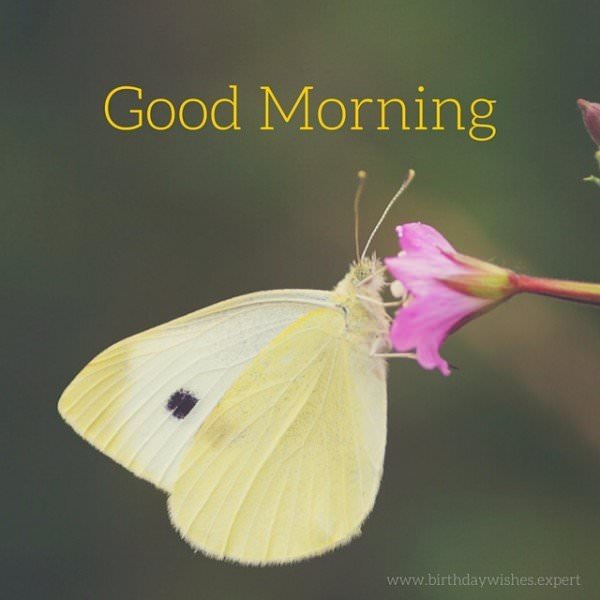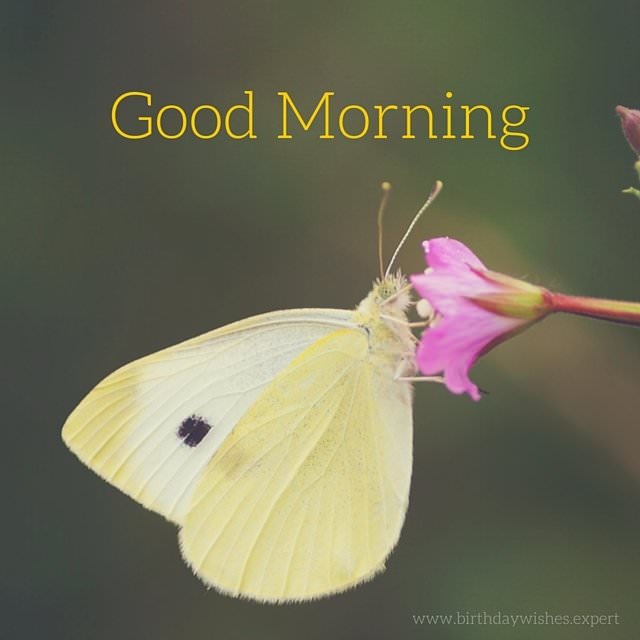 ---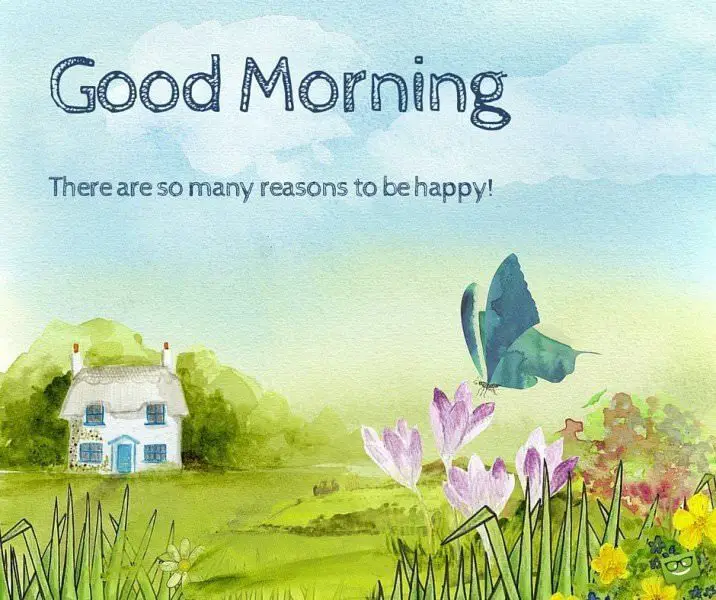 ---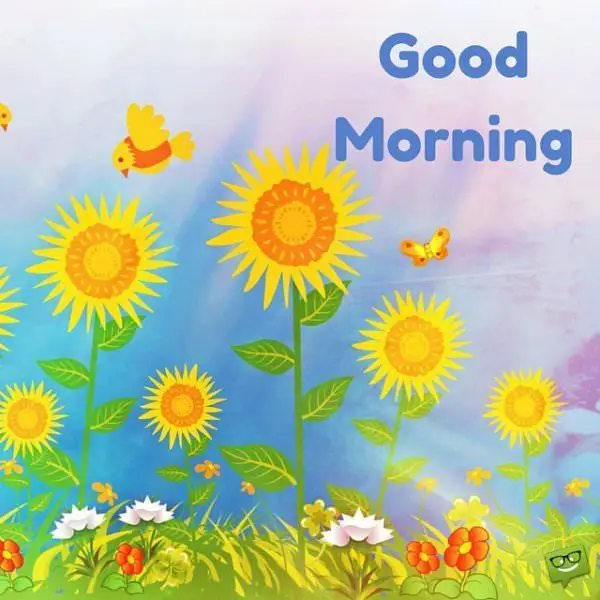 ---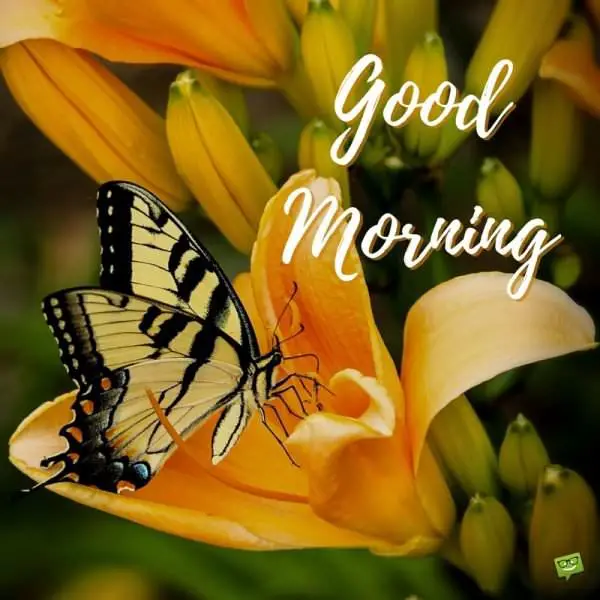 ---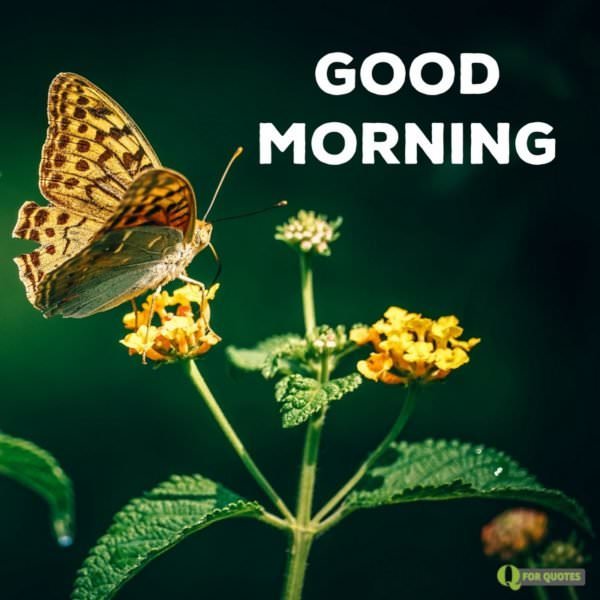 ---
Watch and Share this inspirational good morning video with beautiful butterflies
https://www.youtube.com/watch?v=ajVI7gGEimo
---
You May Also Like:
Uplifting Morning Quotes to Start your Day on the Bright Side
Fresh Inspirational Good Morning Quotes for the Day
Too Early for Panic! | Good Morning, Friends!