Looking for heartfelt lines to inspire someone to begin their day on a very positive note? Welcome to a page that gives you nothing but that!
Go through the various cute and inspirational "Have a Great Day" quotes below and make your choice.
Good Morning, Have a Great Day!
Good morning, my dear. Wishing you a truly beautiful day filled with broad smiles. You are a blessing to your family and friends.
May this brand new day remind you of how kind God has been to you. Be joyful and start counting your blessings. Have a great day!
Begin this day, remembering that not everyone got the opportunity to wake up from their sleep this morning. The mere fact that you can witness this beautiful day in good health is the biggest sign that you have been abundantly blessed.
So you made some mistakes yesterday. Big deal! Who doesn't? Just learn from them and be joyful you have been blessed with a new day to make things right.
Good morning. Start this beautiful day knowing that come what may I will always love you and be by your side. Have yourself a blissfully sunny day.
Good morning, dear friend. This is a fresh day. Don't let the troubles of yesterday ruin the freshness of this day. Relax and enjoy the life you have been blessed with to the fullest.
Here's to a beautiful and blessed day. Enjoy every moment of your life because apparently we only get to live once.
Another brand new day, another perfect reason to be thankful to your lucky stars for being alive. Have an absolutely glorious day.
Every new day like this one makes me realize how lucky I am to have you in my world. I hope your day is a gorgeously lovely as you are to my eyes.
Dearest, I hope you never forget how wonderful you are and how beautiful you make this world. Have a day that is as beautiful as the rising sun.
May your day be as wonderful as your presence is to all who love you. Stay blessed.
Wishing you a lovely day. Thank you for being one of the most important stars in my sky.
I hope you enjoy every millisecond of this fabulous day, for you will never ever get it again.
You are blessed and favored because you are alive. May you have the strength and appetite to make every second of this great day you have been blessed with count.
Have a truly amazing day, my dear. Be sure to engage in all that brings joy and contentment into your heart, for life isn't very long.
As long as I live, I shall be proud of the fact that God blessed me with an amazing friend like you. I hope the blankets of happiness will cover you on this beautiful day.
Start this day knowing that you have the ability to make all your dreams become what you really want them to be. You are powerful. You are blessed. You are great. Always remember that. Have a joyous day.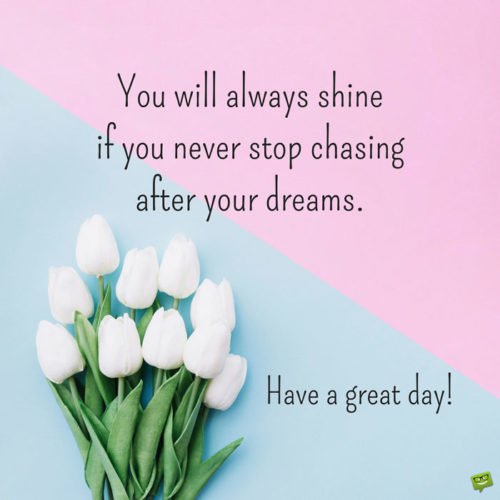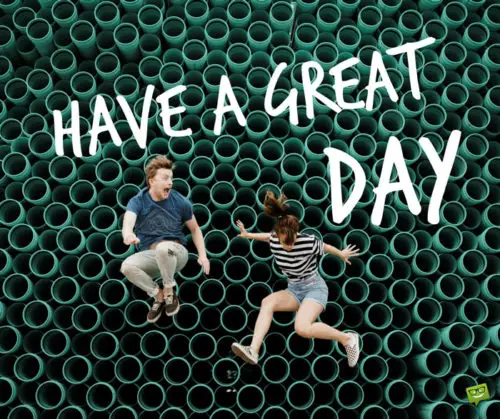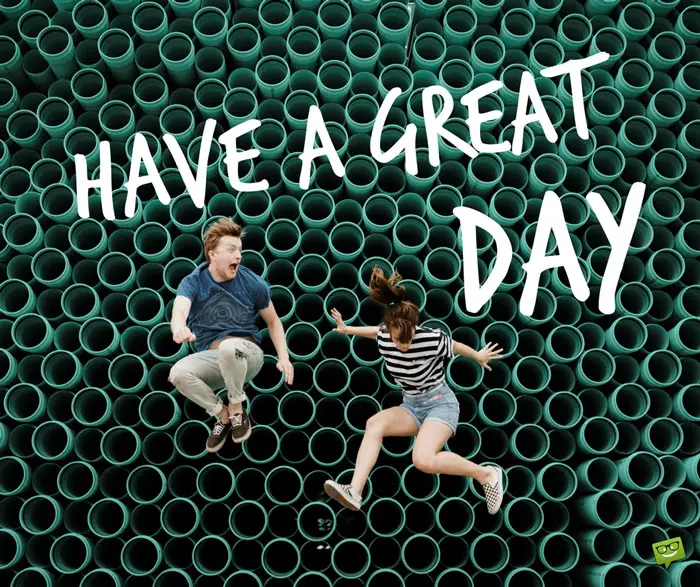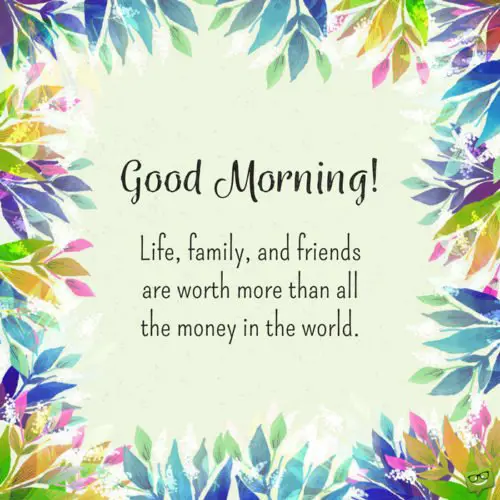 Good Morning, Have a Wonderful Day!
God gave you this life because He has such strong faith in you. Don't disappoint Him. Have a wonderful day.
This is one of the most beautiful days of your existence. You will never get it again throughout your earthly journey, so don't let anything hinder you from making it count. Enjoy life.
There's nothing that guarantees great results more than persistence. Keep chasing after your dreams with all the strength in you and you shall definitely win at the end of the day. Have a wonderful day.
There's nothing more precious than being alive. Be happy and grateful for this priceless gift you possess. Have a wonderful day.
You are more than just a good friend to me. You are my angel. May this brand new morning remind you that you were born to do great things. Have yourself a remarkably joyous and blessed day.
Each new day reminds us that no matter how dark yesterday was, we can still achieve our goals if we set our minds to it. Wishing you a colorful day.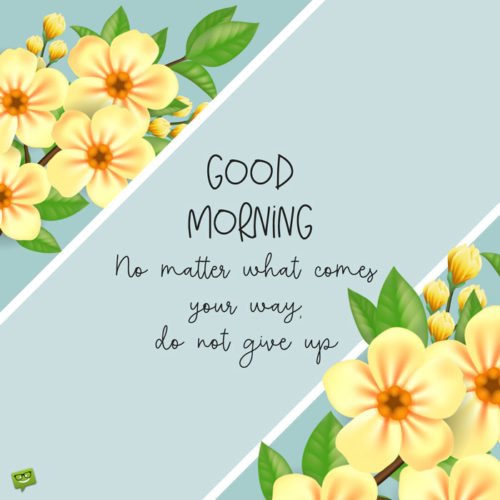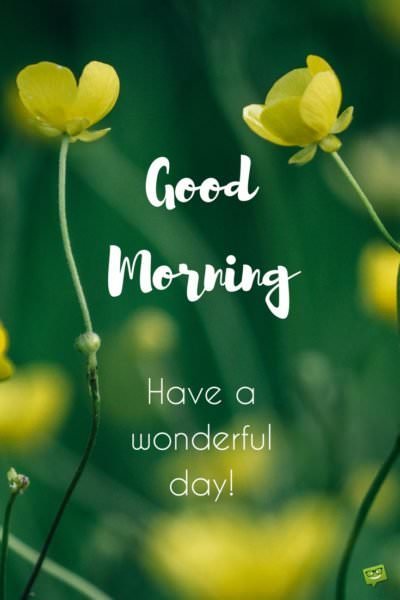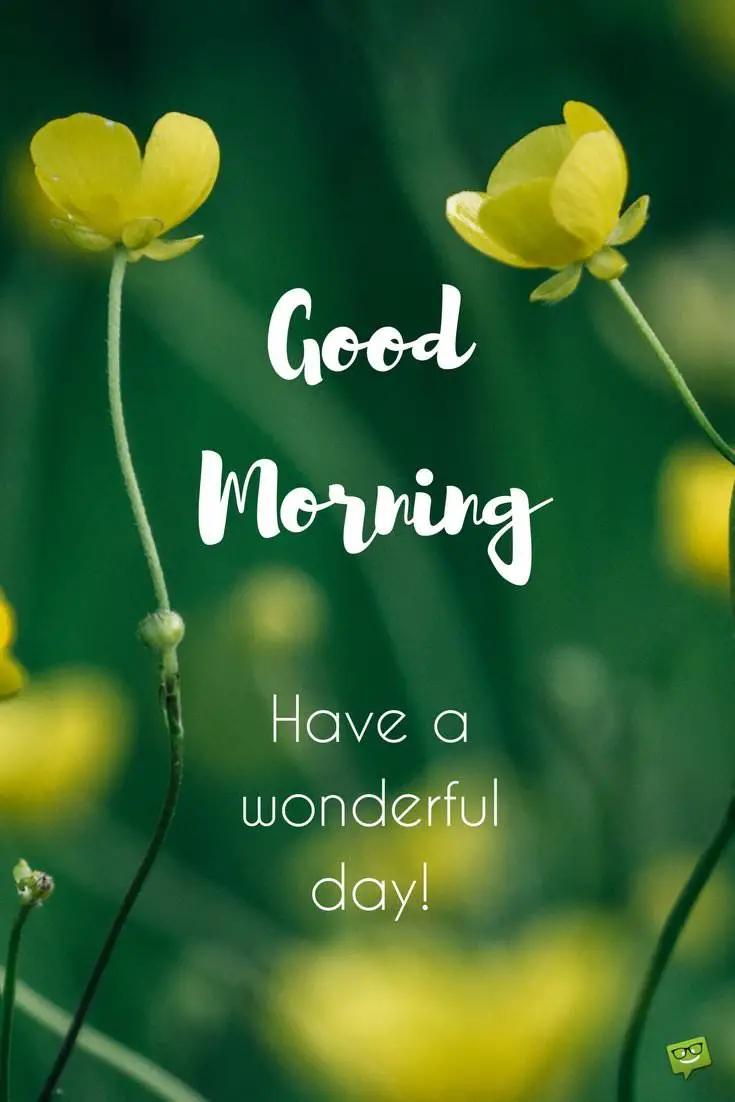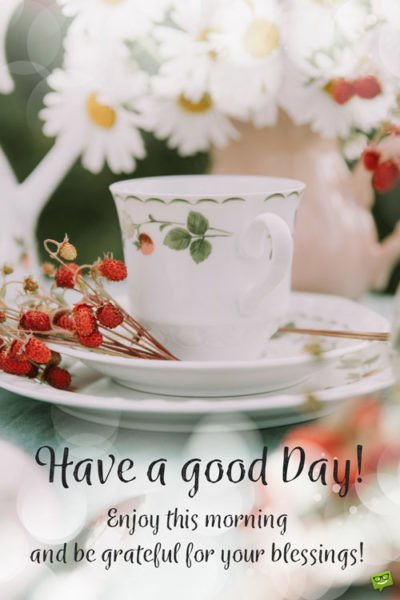 Good Morning, Have a Nice Day!
I know that life isn't easy. But guess what? You are stronger and tougher than life. Don't ever give up. You will accomplish extraordinary things in life. I know it! I feel it! Have a nice day.
Every single action or inaction of yours today will determine how bright your tomorrow becomes. Endeavor to make good choices. Have a beautiful day.
No matter what comes your way, do not give up, for I see pure greatness in you. Have a fabulous and glorious day.
If your plan A didn't work yesterday, remember that there are 25 more wonderful letters in the English alphabet. Good morning.
You will always shine if you never stop chasing after your dreams. Have a brilliant day.
How you live today will determine the wideness of your smile tomorrow, so wake up from your slumber and pursue your dreams.
Never doubt yourself, for you are one of the few people in the whole wide world whom I have total faith in. You are a winner – today and forever. Have a nice day.
Today I assure you that your toils and sacrifices will never be in vain. Keep on persevering and you shall definitely get there. Have a nice day!
Your life is so priceless that no amount of money in the world can buy it. Remember that in all your endeavors today.
Your name might not be in the Forbes richest people list, but you have something that is a hundred times more important than that – life. Be grateful you got to see this beautiful day.
Start this day with a positive attitude and you shall end it with a broad smile on your face.
Since the beginning of time, man has never achieved anything without sweating. This is why I know that your sweat will bring you astonishing rewards. Have a beautiful day.
Don't allow anything to stop you from seeing the beauty around you, for happy are those who see the beauty in life. Have a gloriously beautiful and joyful day.
Have a Great Day Images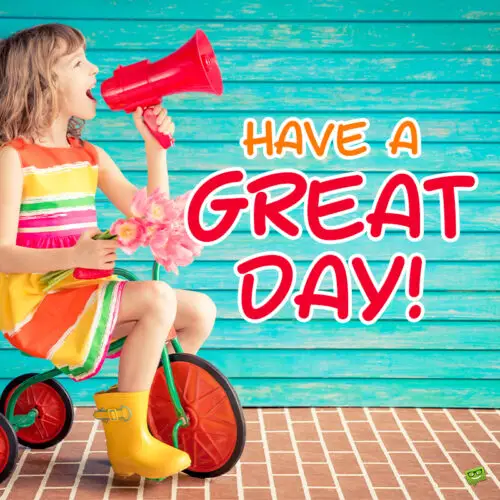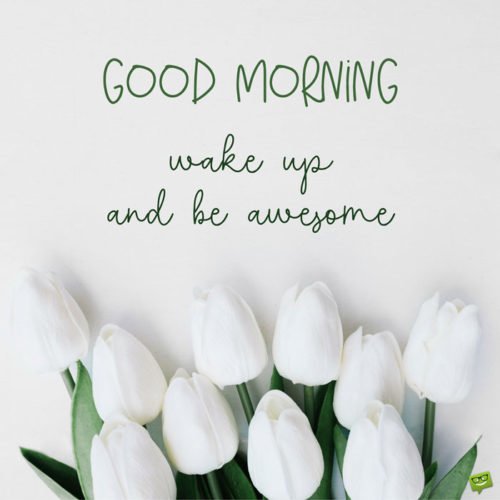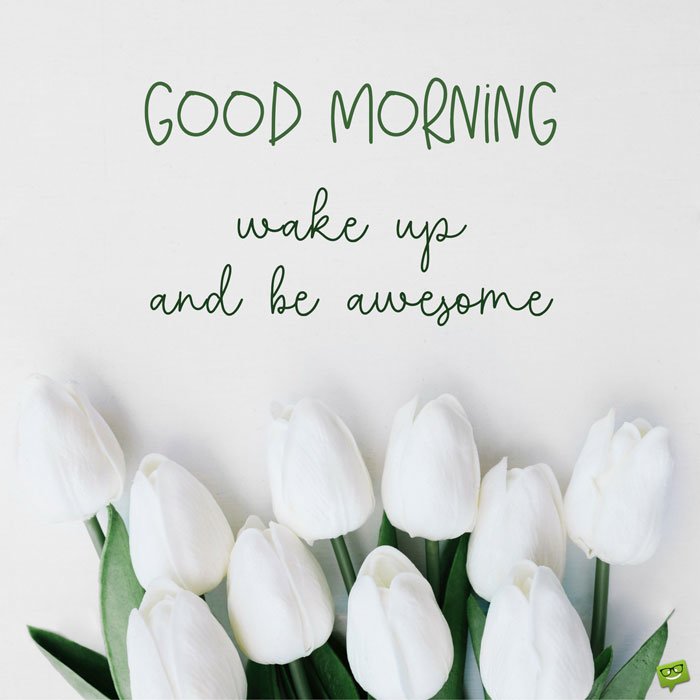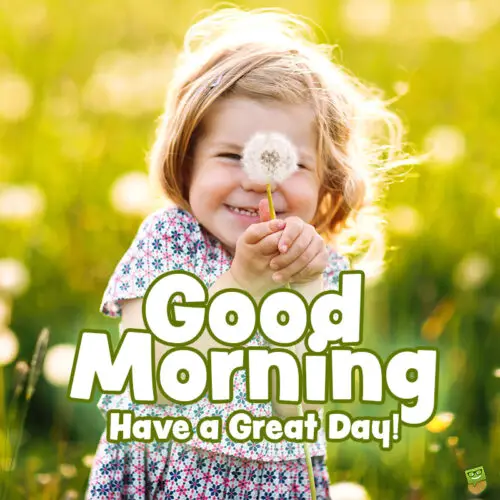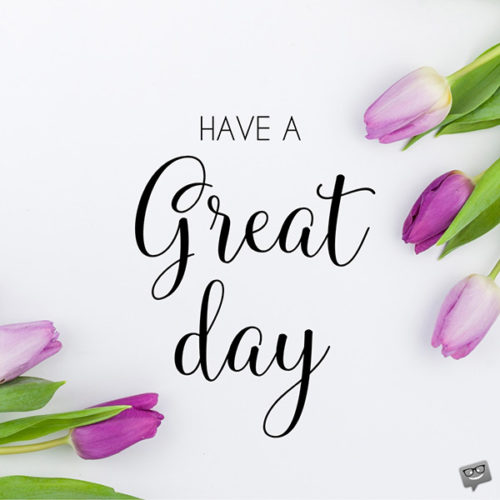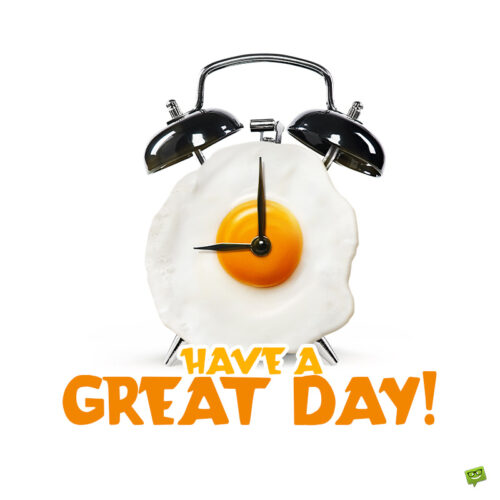 You may also like:
Let This New Day Begin! | Inspirational Good Morning Messages
80 Motivational Good Morning Wishes to Kick Start Your Day
Motivational Good Morning Quotes to Get Through Your Work Day