Ever wondered what makes a friendship truly special? Is it shared laughter over inside jokes, the comforting silence that speaks volumes, or the unspoken promise of standing by each other through thick and thin? Well, it's a bit of everything, isn't it? That's the beauty of friendship, especially when you're lucky enough to call that friend your 'best friend'.
A best friend is more than just a label. It's the late-night heart-to-heart talks, the shared dreams and aspirations, the cheerleader on your gloomy days, the partner-in-crime in your adventures, and the unfiltered critic when you need a reality check. Remember all those priceless moments that you've shared together? Now, when it's time to celebrate this exceptional person on their birthday, how could your wishes be anything less than extraordinary?
Can a simple "happy birthday" encapsulate the depth and warmth of your bond? We bet your best friend deserves more. So, are you ready to pen down a message that goes beyond the cliché, capturing the essence of your unique friendship? Let's dive into a world of words that'll make your best friend's birthday brighter and your bond stronger.
Cake, Candles, and Chuckles: Funny Birthday Wishes for Your Best Friend
Happy birthday! You're one step closer to diapers being acceptable again.
Congrats on becoming a year older but still maintaining such a low level of maturity.
On your birthday, may your spirit be older than your looks!
Just remember, the more candles on your cake, the bigger the wish you can make. Hope you've got a fire extinguisher handy!
Best friends don't judge each other. They judge others… together! Happy Birthday, fellow judge!
Happy Birthday! At this point in your life, you should really think of making a new start. You should really start lying about your age.
I was going to get you a good-looking friend for your birthday, but then I remembered that I'm already here for you.
Another year to prove that 'older doesn't really mean wiser'. Happy birthday!
Happy birthday to my best friend, who's aged like a fine wine. And by that, I mean you've turned a bit sour and there are people who'd pay to have you put in a cellar.
Happy birthday to my best mate who is like a gym to me. By that, I mean I should visit you more often. Cheers to more memories and fewer calories!
Remember, good friends don't let you do silly things alone. That's why I'm coming over tonight. Get ready for the Netflix, snacks, and birthday candles party!
Happy birthday! Let's celebrate the first time you cried naked in someone else's bed.
Happy birthday! Age gets better with wine.
On your birthday, I wish you 100 more chapters of laughter, drama, and success. Happy birthday, my Shakespeare in disguise.
To my trendiest friend, may your birthday be as timeless as the little black dress, and may your gifts be as shiny as the season's latest metallic trend. Happy birthday!
Don't count your years for all we know you're one year older than you were. Count your blessings, count your wrinkles, count your moles, but don't count candles on the cake, you'll run out of breath!
Happy Birthday! You're one step closer to dinosaur status. Enjoy your day, you ancient creature!
Happy Birthday! This year, let's aim for more fun and fewer police. Deal?
Related: 20 Heartfelt Birthday Paragraphs to Celebrate Your Best Friend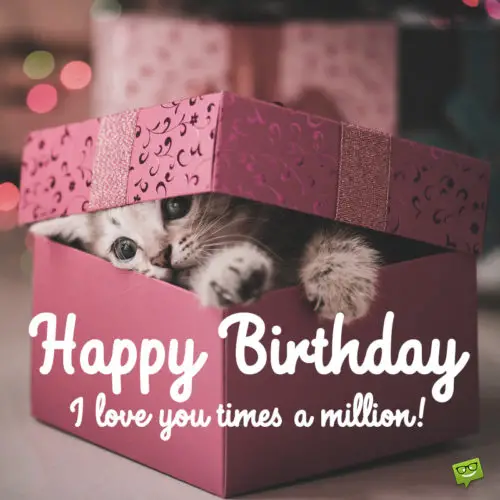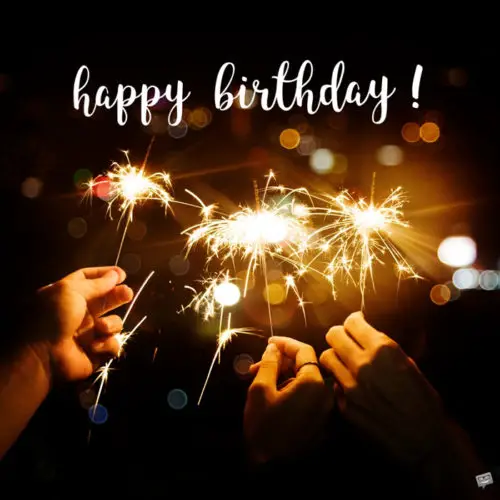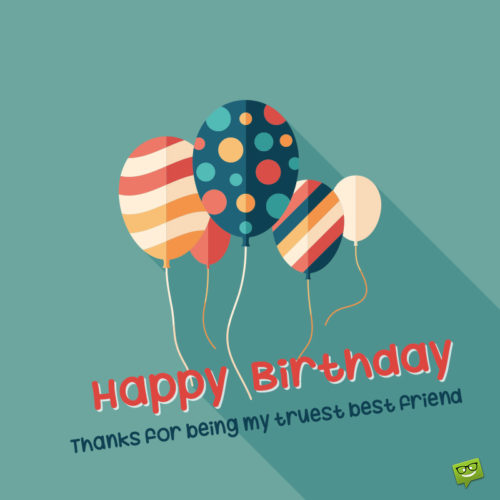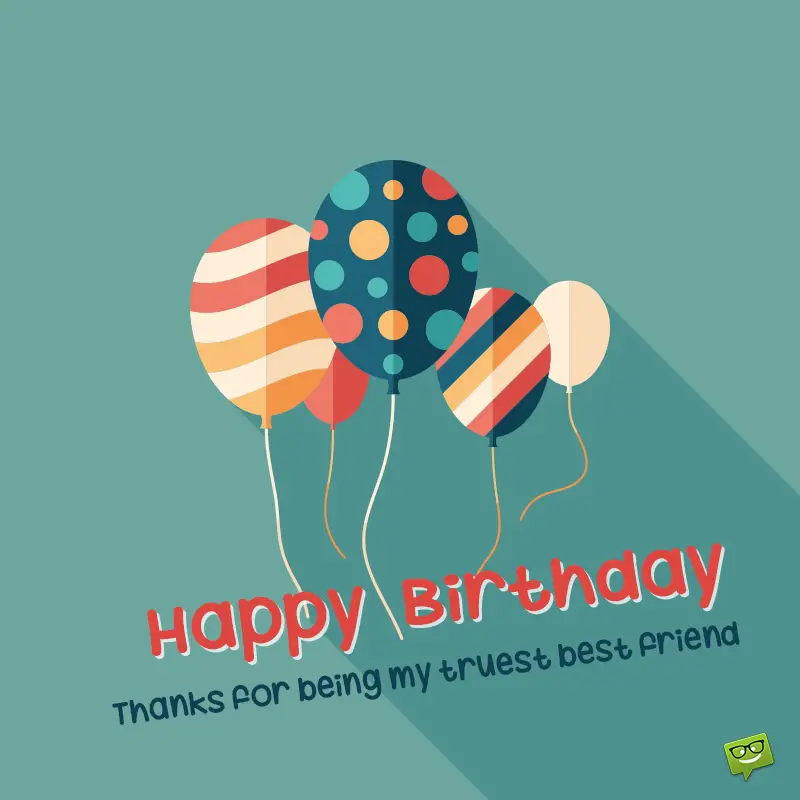 Birthday Bonanza: Crafting Unforgettable Wishes for Your Best Friend
On your special day, remember: Calories in birthday cake don't count! Very happy birthday, best friend!
We've been best friends for so long, even your birthday has become mine! Have a fantastic one, my dear friend!
Dear friend, may your birthday bring as much joy as you dish out daily. You're a superstar!
Best friends are like farts. Some are quiet. Some are loud. But we always stick together. Happy Birthday, bestie!
You're not just my best friend. You're my life's highlight reel! Have a fantastic birthday, dear friend.
Forever young, forever us. Raise a glass to another year of laughing at our own jokes. Happiest birthday!
A very special person deserves nothing but the best. May you eat cake until you're stuffed, bestie!
If anyone asks, we're not best friends. We're siblings separated at birth. Wonderful friend, have a fantastic birthday!
Keep shining, beautiful friend, the world needs your light. Sweet birthday to you!
To my all-time favorite human and best birthday girl, may this day bring you all the joy in the universe!
Imagine life without true friends? Nah, me neither. Happy Birthday, wonderful friend!
Happy birthday, queen! Here's to all the happiness your kingdom (heart) can hold!
Fire department on speed dial, more cake on the way! Here's to a year of adventures, my amazing friend!
Can't count the birthday candles, can't count our shared laughter either. Best birthday, dear friend!
To the birthday queen, here's to another year of ruling our world with grace and humor!
My dearest friend, may your birthday be the spark that lights a wonderful year ahead.
True friends don't count years, they count memories. Happy Birthday to a lifetime of favorite memories!
I can't imagine life without you, my dear friend. Wishing you all the happiness on your special day!
Wishes for a friend who's more like family. Here's to another trip around the sun together!
Birthday blessings for my bear-est friend! May your year ahead be filled with honey-like sweetness!
If you enjoy this post you may also like our collection of Touching Messages for your Friend Anniversary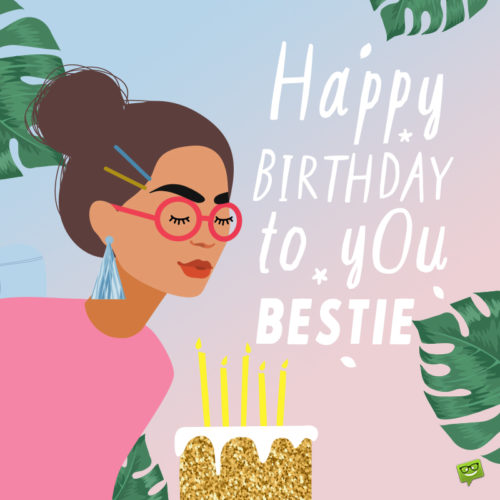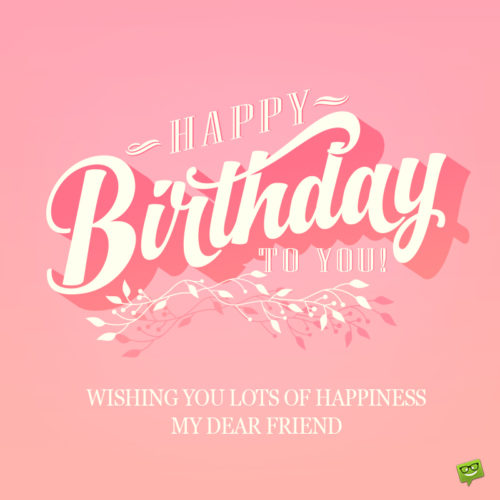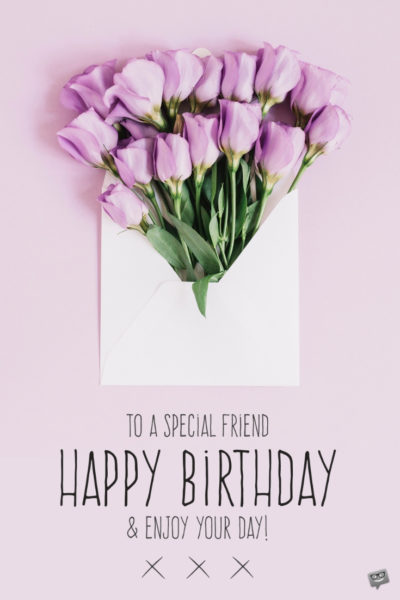 Enrich Your Wishes: Top 'Quotes for Best Friends Birthday' to Add Depth to Your Message
Ready to add some sparkle to your best friend's birthday message? This section is your 'quote-quiver', filled with arrows of wisdom, humor, and love. These birthday quotes will hit the bullseye of your friend's heart, marking another year of your unbreakable bond. Let's draw the bowstring, aim high, and let these quotes fly!
As Bernard Baruch says, 'Old age is always fifteen years older than I am.' Keep that young spirit alive! Very happy birthday, dear friend.
Remember the words of Mark Twain, 'Age is an issue of mind over matter. If you don't mind, it doesn't matter.' Happy birthday to my forever young friend!
In the words of Helen Keller, 'I would rather walk with a friend in the dark, than alone in the light.' Happy birthday to my favorite walking partner.
Oscar Wilde once said, 'With age comes wisdom, but sometimes age comes alone.' But in your case, wisdom definitely accompanied! Happiest birthday, my wise friend.
As Ralph Waldo Emerson said, 'The only way to have a friend is to be one.' And you, my dear, are the best one could ever have. Have a wonderful birthday!
Tom Stoppard eloquently stated, 'Age is a high price to pay for maturity.' But you, my friend, are priceless. Best birthday wishes!
In the words of Oprah Winfrey, 'Lots of people want to ride with you in the limo, but what you want is someone who will take the bus with you when the limo breaks down.' Here's to more bus rides together. Happy birthday, best friend!
Remember what Abraham Lincoln said, 'And in the end, it's not the years in your life that count. It's the life in your years.' Cheers to a life fully lived! Have a fantastic birthday.
As William Shakespeare wrote, 'With mirth and laughter let old wrinkles come.' So let's laugh and make merry on your special day. Happy birthday!
C.S. Lewis said, 'Friendship is unnecessary, like philosophy, like art… It has no survival value; rather it is one of those things that give value to survival.' And you, dear friend, make life truly valuable. Have an amazing birthday!
Related: 100 Famous Quotes to Make Your Birthday Wishes More Meaningful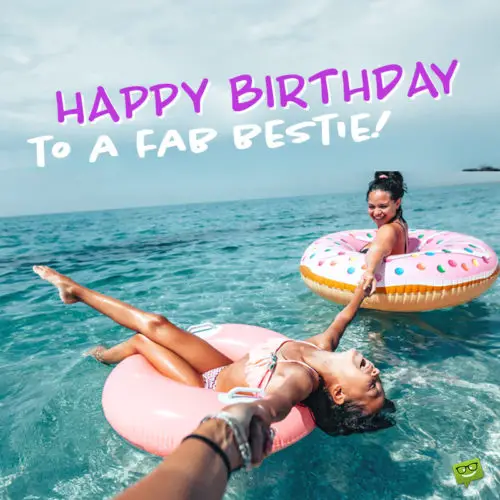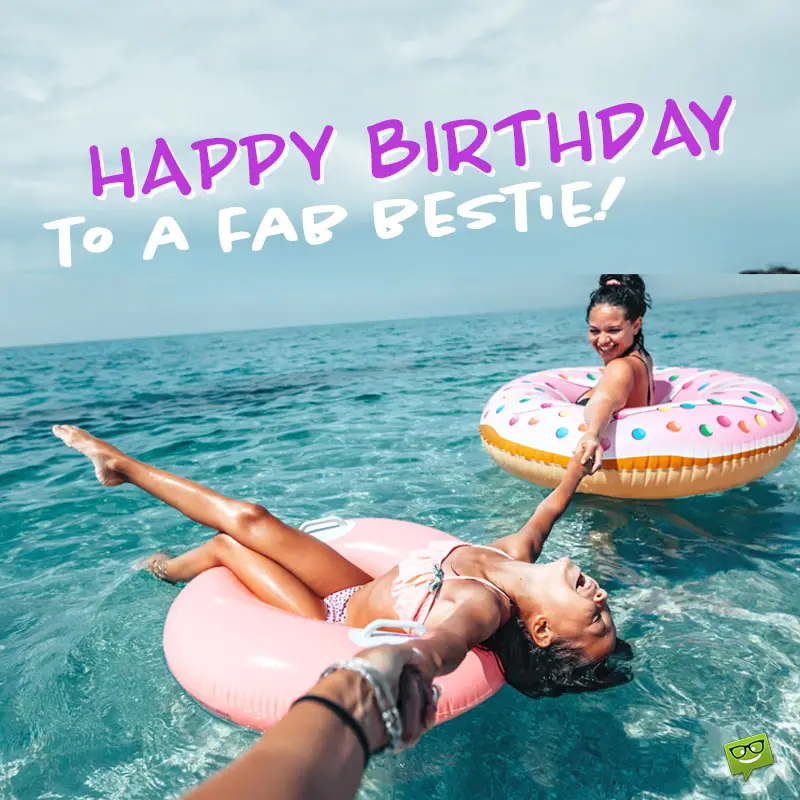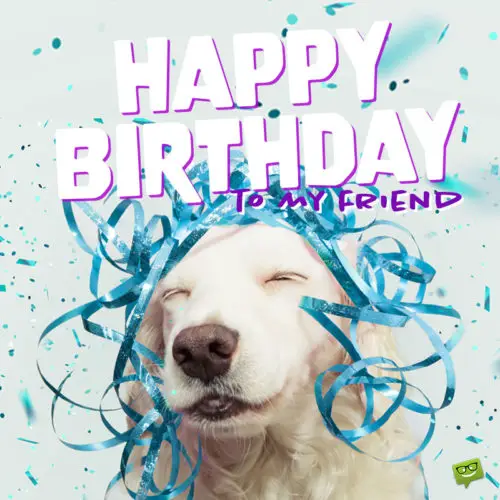 From the Heart: Sending Thoughtful 'Happy Birthday' Wishes to Someone Special
When it comes to celebrating your best friend's special day, nothing quite hits the mark like thoughtful birthday wishes. They encapsulate the depth of your bond, reflecting your genuine care and affection.
True friends are the gems of life, and you, my dear, shine the brightest. May your birthday be a kaleidoscope of joy, laughter, and love. Happy Birthday!
In the symphony of life, you hit the sweetest notes. To the only person who understands my melody, may all your wishes dance into reality. Happy birthday!
Happy birthday to my confidant, my sail in the stormy sea. With each passing year, you age like a fine wine, bringing joy and richness to everyone around.
Unfurl the sails and let's voyage into another year of our friendship. Forever grateful for your camaraderie, my friend. Have a beautiful birthday!
To my treasured friend, your special day should be a national holiday. I'm ready to celebrate this day as the 'Happy Birthday of Someone Extraordinary.' Let's eat cake!
Sending the warmest wishes for my best friend, who sprinkles magic into my routine existence. Let's turn your birthday into a day that will echo in the corridors of our memory.
Just as the stars are scattered across the sky, my wishes for you are infinite. Happy birthday to my best friend, my anchor in life's ocean.
To the person who paints my life's canvas with vibrant hues of happiness, may your birthday be a rainbow that lights up your sky! Happy Birthday, friend!
Our friendship is a tapestry of memories, beautifully woven with laughter, tears, and love. Here's to adding another golden thread of your birthday to this tapestry. Happy Birthday!
You're not just a year older, but a year better, my friend. I hope this day brings you a slice of happiness as sweet as the cake we're about to eat. Happy birthday!
Did you forget their Birthday?! Belated Birthday Wishes for a Friend!
Stand Out From The Crowd: Unique Birthday Wishes for Your Bestie's Big Day!
Hey there! Getting ready for your bestie's birthday bash? You're in the right place! Your best friend, that one and only person who gets you like no other, deserves a birthday wish that's as unique as they are. Let's dive into crafting a birthday message that truly stands out!
A spectacular birthday to my best! You're the icing on the cake of life. Let's celebrate your sweet existence!
Happy orbit-around-the-sun day! Just a fancy way of saying Happy Birthday to someone who adds a vibrant color to my world.
To my priceless Picasso of a friend, every year with you is another stroke of genius on the canvas of life. Happy birthday, bestie!
Hey, old friend! On this birthday of yours, let's promise to make more memories that'll make us laugh till we're old and grey. Happy birthday!
Happy birthday wishes are flying your way, but they are all entangled in the million memories we've created together. Untie them and see the magic!
As the saying goes, eat cake and celebrate! Happy birthday to the bestie who knows that every day with you feels like a party!
Friends forever, remember? It means you're stuck with my birthday wishes every year! Happy Birthday, my dear friend!
Happy Birthday, friend! Let's turn the day into a boat, and sail on an ocean of your dreams until the sun sets on your special day.
Best wishes to the bestie who knows me better than anyone else. May your birthday be a playlist of joy, love, and dance!
A true friend is the rarest of all rare gems. And guess what? I found mine! Happy Birthday, my gem of a friend!
If you enjoy this article you could also be interested in our collection of  Touching 'Get Well' Messages for Friends with Sick Pets
Unforgettable: Tailoring Birthday Wishes for Best Friends
In the realm of birthday wishes, nothing outshines a personalized message. It is like a unique gift, wrapped in the beautiful paper of shared memories, tied with a ribbon of in-jokes, and sprinkled with the glitter of your unique friendship. Are you ready to craft a birthday message that your best friend will treasure forever? Here's your guide:
Reflect on shared memories: Begin your message by recalling a fond memory that you and your best friend share. It could be an unforgettable trip you took together, a hilarious incident, or a challenging time you faced as a team. For instance, 'Do you remember the time we got lost during our road trip? Just like that adventure, life with you is never dull. Here's to more adventures, my lifelong friend.'
Add a dash of humor: Inject your personal jokes or shared humor into the message. It could be something that only you two can understand. Like, 'Happy birthday, partner in crime! May your cake be sweet, and may we never get caught for stealing that road sign.'
Highlight their qualities: Point out the traits that make your friend special. Acknowledge their role in your life, 'You're not just my best friend. You're my rock, my laughter generator, and my midnight snack accomplice. Here's to another year of our glorious friendship.'
Express your wishes: End your message by wishing them all the happiness, love, and success they deserve. A warm and heartfelt close like, 'On your special day, I hope you get everything your heart desires. Remember, no one deserves a happier birthday than you, my dear friend.'
So, grab your quill and let your affection flow into the sweet birthday wishes for your best friend. Your personalized message will surely light up their day!
Happy birthday best friend Images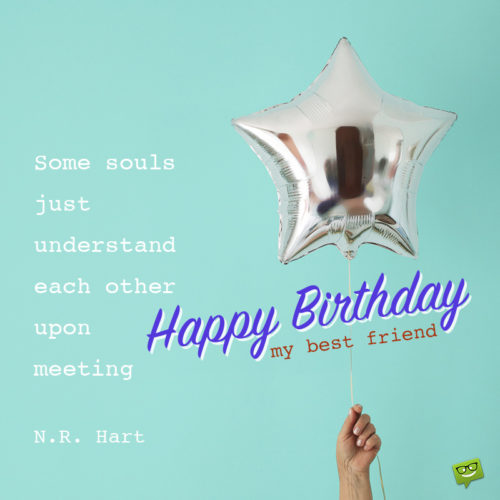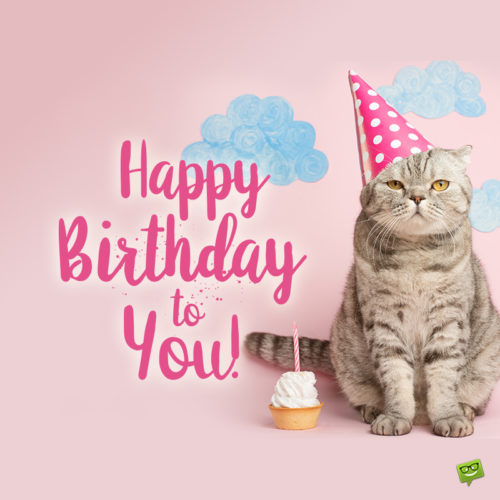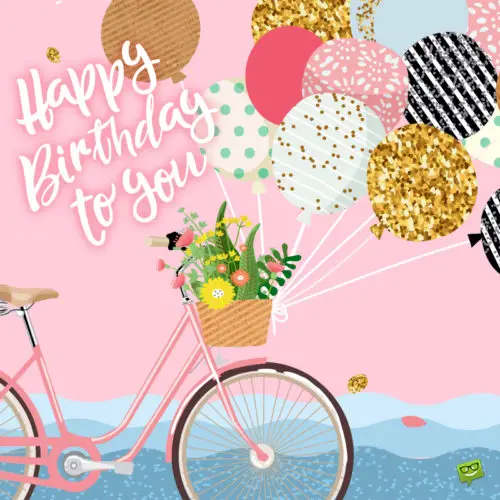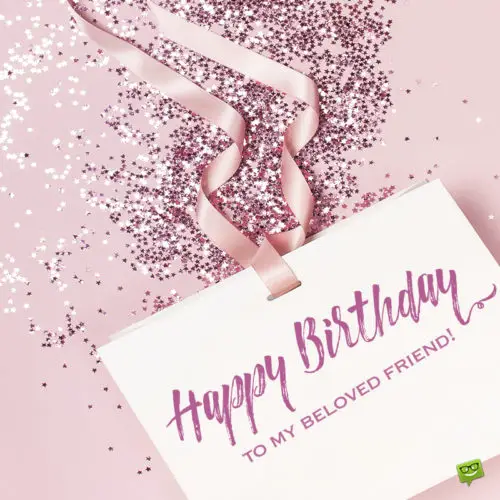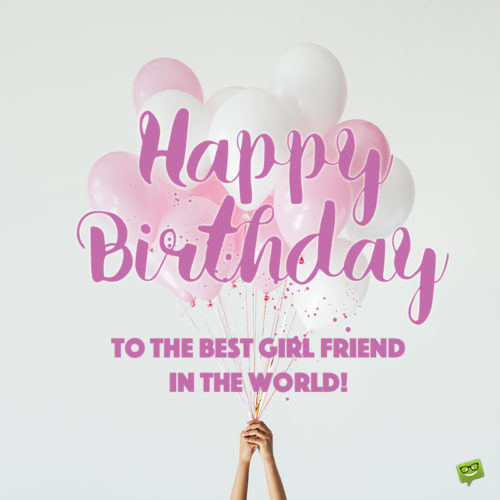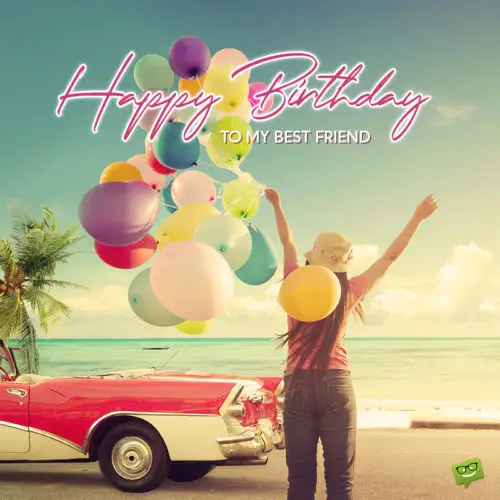 Best Friend Birthday Memes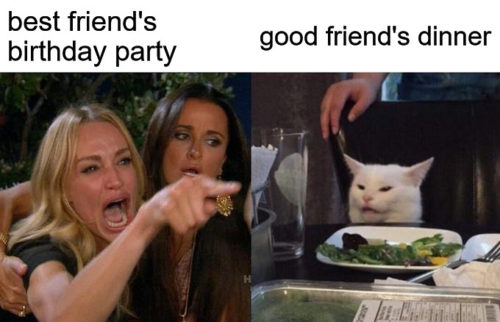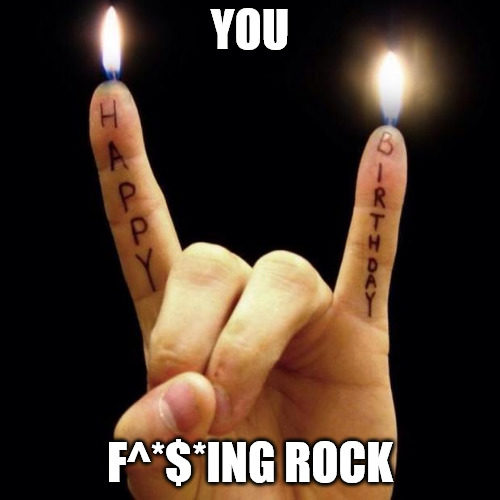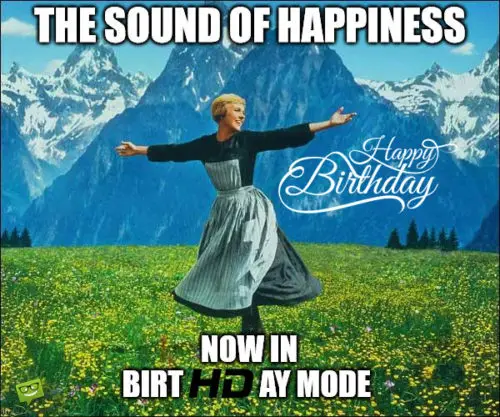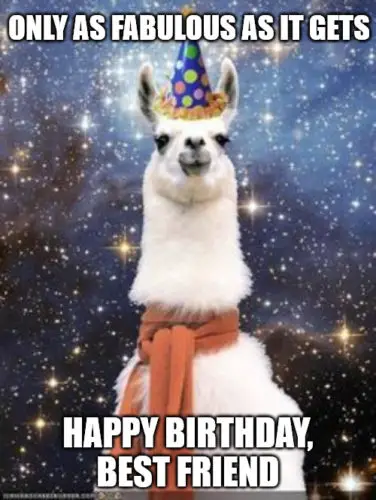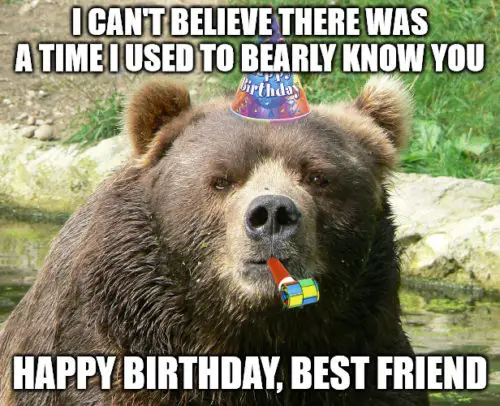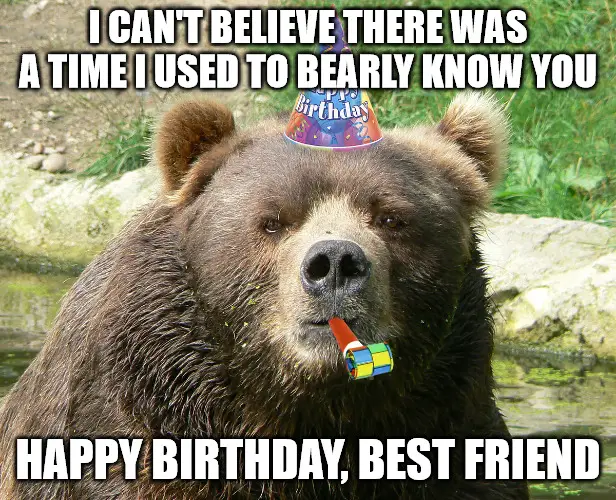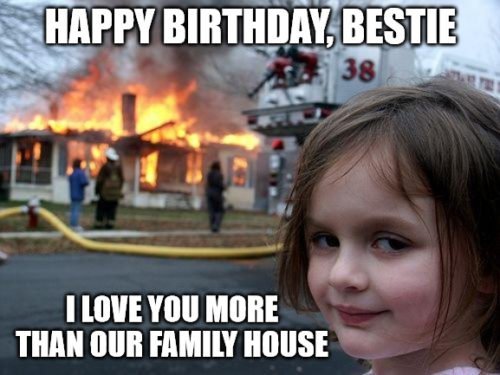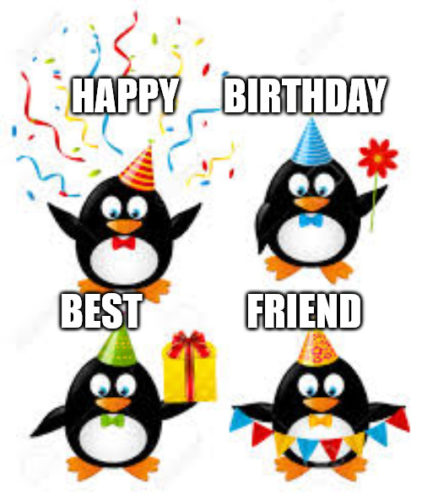 Birthday Message for Best Friend – Video
You may also like:
Your LOL Message! 130+ Funny Birthday Wishes for a Friend
67 BFF Captions for Your Best Friend's Birthday
100 Birthday Quotes : Happy Birthday, My Friend!
My Most Precious Feelings | 110+ Unique Romantic Birthday Wishes for my Lover