If you are finding it quite challenging coming up with the right words to include in a sympathy message for the loss of someone's father, worry no more because we are here to help.
We have a huge list of sympathy texts that you can include in your message to the bereaved person(s) to let them know you share their grief with them and that they are not alone.
Your father was a wonderful man who touched my life in no small way, and that is why I can seem to put into words how utterly heartbroken I am. He might have left us, but he will forever remain in my heart.
I'm utterly sorry for your loss. May God Himself console you and give you the strength to overcome this very difficult time. Please, stay strong for me.
It's hard to believe dad is gone forever. But he will continue to remain alive in our hearts and memories. May his humble soul rest happily and peacefully in the bosom of his Maker for an eternity.
It's incredibly sad to know that dad is no more. He will forever be remembered for his dedication to God's work.
It's so sad to believe this. But dad needs this to enable him go to heaven. Although he is no longer with us in this world, thoughts of him will never leave our memories. His good works will forever be remembered. May God bestow blessings upon his soul.
My deepest sympathy goes out to you and your family as you mourn the loss of your dad. May the heavens console you in a special way and help you surmount this very sad time.
Although situations like these are difficult to accept, always remember that God knows what is best for His children. May you recover from this soon. Please, accept my heartfelt condolences.
May God be with you and the entire family throughout this very trying time. You are in my thoughts and prayers, my dear. Please, never forget that.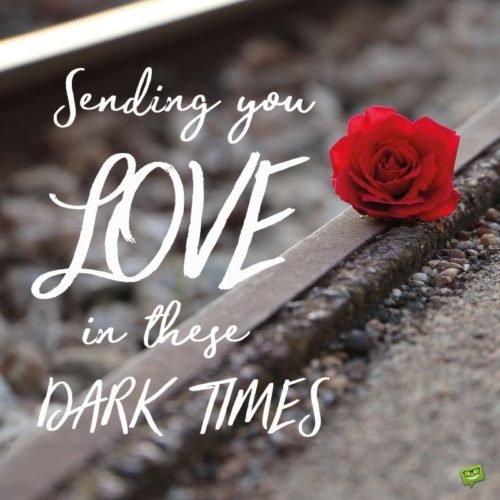 I just want you to know that at this moment in time, my heart is overflowing with sadness over your father's demise. I understand how you feel and I pray God replaces your sorrow with blessings and laughter as soon as possible.
Words can't fully express how sorry I am for the sudden demise of your father. I pray that God will accept his soul and keep him safe till we all meet again in heaven.
He was a true friend and an amazing father with a great sense of humor. I loved him so much and will continue to love him although he is no longer with us. To the world, he might be dead, but I believe he is heaven, sitting next to God and smiling down on us.
I will miss my great friend so much! He was in fact more of a brother to me than a friend. My dear, please accept my condolences and know that I will always be there for you as your pillar of support. So don't hesitate to call me anytime you are in need.
My condolences to you on the sad passing of your father. It's my fervent prayer and hope that his soul will rest in absolute peace next to his Maker until the day he meets us again.
How painful it is to lose great people! Your dad accomplished a lot of remarkable things during his lifetime. Never will there be anyone as wonderful as him. He might have departed this world, but we shall forever love and remember him.
I am deeply saddened to hear of the passing of your beloved father. Words can't fully explain how much my heart misses him. He was a good man, and he deserves to be remembered and celebrated forever. May the good Lord give him the happiness and peace that he truly deserves.
Your father's shocking death has left my heart heavy with sadness and sympathy. I feel your pain. I understand the sadness you feel now because I have been in your shoes before. I might be far away from you today, but that in no way means I don't share your pain and grief. Your sorrow is my sorrow because you mean a lot to me.
Your father was the epitome of phenomenal. He will forever be remembered for his remarkable achievements. He did his best on this earth and made it a better place. As we mourn him today, let us remember to also take a moment to celebrate his life. May God bless his soul forever.
Your father was a good person, but he left too soon. I am terribly sorry for your loss. May God never forsake you in this difficult time.
Words can't express how sorry I am over the loss of your dear father. I will forever miss him. May God be with him and guide him as he makes his way to heaven. I can't wait to see him again.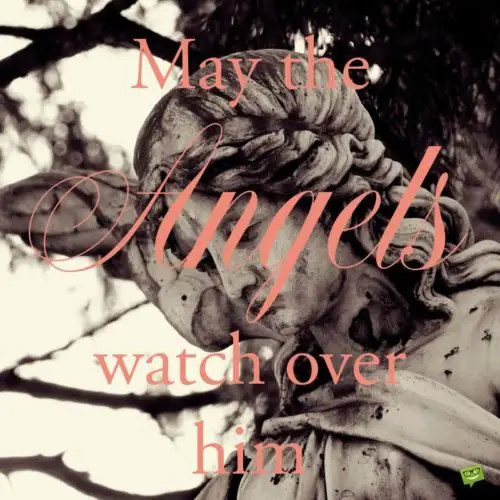 Losing a father is one of the most unpalatable experiences in the world. I know it because I have experienced it before. I feel your sadness, my dear, and I pray that God will be your comforter throughout this very trying episode of your life.
Your father was a truly inspirational figure who touched every life he came across. He will forever remain in our hearts. May he forever smile in heaven.
Please accept my deepest sympathy on the demise of your father. There's nothing in this world that will ever make me forget your wonderful dad. May he rest well.
It's just so painful your father left at the time you needed him most. I know it's not easy and I pray God will be with you throughout this dark chapter of your existence. My heart goes out to you and the entire family as you try to cope with this great loss.
Dad is no more with us but he will continue to live forever in our hearts and minds. May his gentle soul sleep well.
I am deeply sorry to hear of the death of your father and I hope blessings from above will bring you comfort and someday put a smile back on your face. Sincere condolences to you and your family.
It's absolutely terrible to hear of the loss of your father. My deepest condolences and sympathy go out to you, my dear. It was an honor to know your father personally. I pray that the Almighty will grant him eternal rest.
You may also like:
50 Compassionate Condolence Messages for the Loss of Loved Ones
Trying to Soothe an Absence | Sorry for Your Loss