The birth of a godfather or godmother is truly special! It marks the time when someone who is like a second father or mother to you entered the world! A godfather or godmother is someone who has gone beyond an honorary title; it is someone who chose to be there for you, the way that a parent would, and has never failed to show you compassion, convey intelligence, and remind you of your importance, as a person.
Adequately honoring the life of your godfather or godmother is of the utmost importance. His or her birthday is a chance to say thank you for his or her advice, expressing love, and sending out wishes that honor your godfather or godmother's special day in a way that truly reflects the kind of person he or she is. Here are our best birthday messages for Godfathers and Godmothers.
Birthday Wishes for Godfathers
Thinking of you fondly on your birthday, dear Godfather! Your love and respect has encouraged me to make it through, even the most difficult situations in life! I am grateful for your counsel and that I have a second father like you! Have a wonderful birthday!
Happy Birthday to my dear Godfather! On your special day, may you be appreciated for the kind, generous, and wise man that you truly are!
Wishing my Godfather, a Happy Birthday! Having you in my life has truly, been a blessing! You have taught me to be a strong person, no matter what kind of obstacles I face in life! May you be honored, not just today, but all of the days of your life, for the strength and encouragement that you give others!
Happy Birthday to a man who has been like a second father to me! Your guidance has helped make me a better person! I only hope that I can inspire others, the way that you have inspired me! Have a special day, Godfather!
Godfather, you are one of the best men that I will ever know! You hold your head up high and always command respect from others! You set high goals for yourself and reach them, effortlessly! May your birthday find you around other people of your impeccable nature! Enjoy your special day!
Sending Happy Birthday wishes, to my fantastic Godfather! I wish that the joy of this day stays with you, for years to come! I wish that you receive all that you ask for! I wish that you are held in high esteem and that your life is greatly, celebrated! I wish you the best of birthdays!
Godfather, you are a dignified man! You have set a great example for me to follow! I admire you, for all that you do, and the person that you are! May your birthday match your high standards! May all of your birthdays perfectly suit your personality!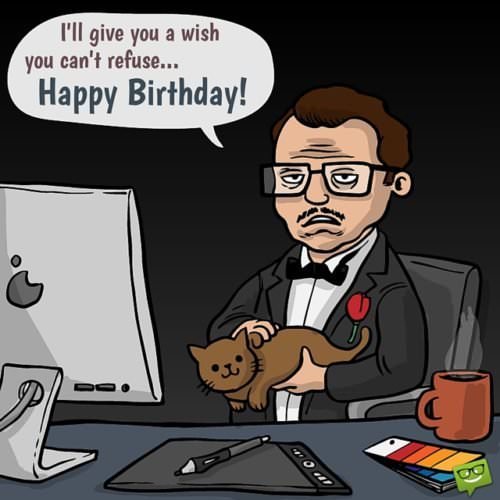 Wishing my Godfather, an amazing birthday! May you be surrounded by people who matter to you! May no one hesitate to tell you how much you mean to them and about the positive impact that you have had on their lives!
Happy Birthday to an incredible Godfather! I will continue to be thankful that you made a point of being in my life! I view this day as the birth of my second father! May all of the love and support that you have given me, come back to you!
Godfather, today is very important to me! It is the day that marks that someone who cared enough to truly be a Godfather, and take me under his wing, was born! You exemplify what it means to be a man, and I am glad that you have always been there to show me the way! Happy Birthday, Godfather!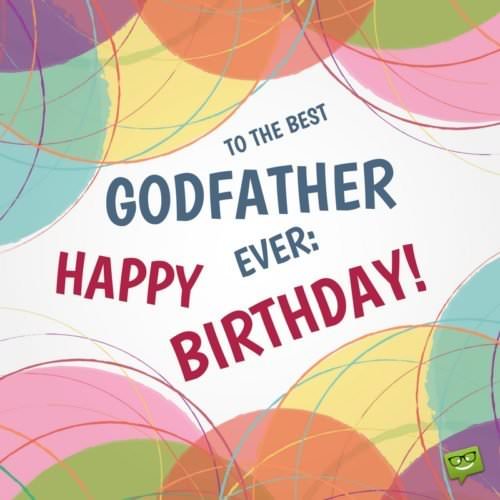 Wishing you a memorable birthday, Godfather! May every experience today, contain good things to look back on, years from now! May it be a special milestone for you!
Best wishing on your date of birth, Godfather! May this occasion hold special meaning for you! May everyone who is honored to know you celebrate your life in a way that stands out to you! Happy Birthday!
Godfather, your considerate nature makes it easy for me to honor you, today! The way you live your life is admirable! May others show you consideration, beyond this day! Happy Birthday, Godfather!
Birthday Messages for Godmothers
Sending a Happy Birthday message, to my Godmother! You have made my life enjoyable! May you fully enjoy this most, special day!
Happy Birthday, Godmother! You are a wonderful woman! Your intelligence and grace is commendable! You have helped convey how a real lady conducts herself! Have a glorious birthday!
Best Wishes on your very special day, Godmother! May your party be riotous and celebrated among family and friends! May you be reminded of how many people love having you in their lives!
Happy Birthday to my magnificent Godmother! You are a splendid woman, who always carries yourself with respect! May you continue to receive respect from all who have the honor of knowing you! Have a terrific birthday!
Best Wishes, on your birthday, Godmother! You are one of the special ladies that I am blessed to have in my life! I hope that you receive wonderful gifts, today! I hope that you are shown tremendous love and appreciation!
Happy Birthday to my marvelous Godmother! May your birthday be unique and classy like you! May it shine brightly and hold hope for more birthdays like it!
Sending a Happy Birthday message, to my remarkable Godmother! You have achieved amazing things in your life! You make everyone who meets you want to go out and live their purpose! May you have a birthday that is both inspiring to you, and also inspire even more people to do great things!
Wishing my terrific Godmother, an incredible birthday! Your fun nature and gentle spirit makes me appreciate the fact that you are family! May your special day be joyous!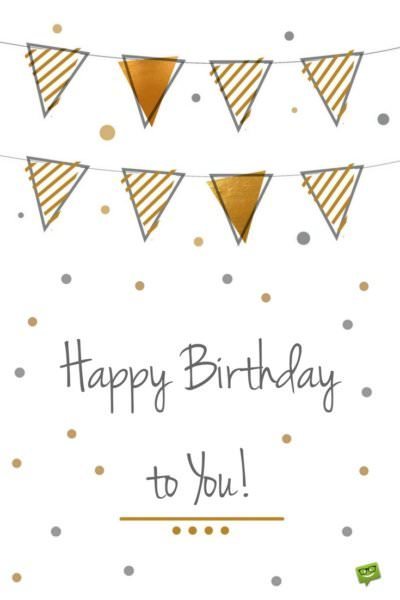 Happy Birthday to the best Godmother, in the world! The fact that you are well traveled, and always have interesting stories to tell about the places you have visited and lived, has prompted me to travel, as well. Your words and actions have confirmed that there is much for me to experience in my life, and have helped prepare me to go out into the world, so that I can come back with stories of my own to tell! Have an extraordinary birthday!
Beloved Godmother! Through the years, you have given me helpful advice, supported me in my creative endeavors, and reminded me that my life has a purpose. With a grateful heart, I wish you a very, Happy Birthday!
Best Wishes, on your birthday, Godmother! You have been there for me more times than I can count, and I love you! I wish you the grandest of birthdays!
Happy Birthday, Godmother! You are one of the special women in my life! Your sense of humor makes it worthwhile! You have shown me not to take life too seriously, and to enjoy even the smallest moments of it!
You may also like:
Following Protocol | Formal Birthday Wishes
200 of the Best Birthday Messages to Make Someone's Birthday Special
Cracking a Birthday Joke | Huge List of Funny Birthday Messages and Wishes
From your Hi-Tech Grandma and Grandpa: Birthday Wishes for my Grandson