By risking their lives to protect our sovereignty and keep us safe, military personnel constitute the few people in society who pay the ultimate price to be called citizens. If nothing else, this is enough reason to show them love and support as they embark on assignments.
Here are some sweet and inspirational wishes to keep that brave military man or woman soldiering on in good faith!
---
We decided to loan you to the service because we think you'd make amazing contributions there. We'll miss you, and can't wait to have you back when all is done. All the best!
You are a fine, highly skilled soldier who knows both how to win and how to return home alive. We'll see you on the other side after you've kicked some butt for God and country. Good luck!
It's not for nothing that you were chosen to serve on this mission! We know that you'll deliver when it matters most. Wishing you nothing but success with this. Much love.
Good luck to the finest soldier I've ever known! My family and I can't thank you enough for protecting our freedom each day. All the best as you embark on such an honorable service.
Your bravery and passion is unparalleled in this service. And I'm confident that you will go out there, deliver results, and return home unharmed. May the force be with you, brother!
This great nation of ours owes you a lot for your unwavering dedication to our freedom! Sending my best for this mission. Please make sure to return so that we can enjoy some cupcakes together. Cheers.
Brilliant soldiers like you give us hope for a better tomorrow, each day! My family and I are rooting for you on this mission. May God grant you success and bring you back into our arms in one piece. Much love.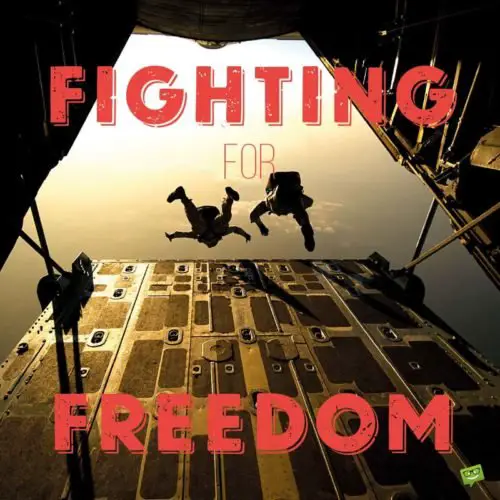 Your knack for working both smart and hard will set you apart and bring us the ultimate victory. We are going to miss you but we know that it won't be long before you return to us. Godspeed.
You will never be alone because granny, the pups, the kids and I will always be with you in spirit! Here's to more strength and stamina for this big mission. With love!
All the best as you go out there to serve your country in a way only you can do best. We will be praying for you and sending missives every now and then. You've got this, my daughter. You make me incredibly proud.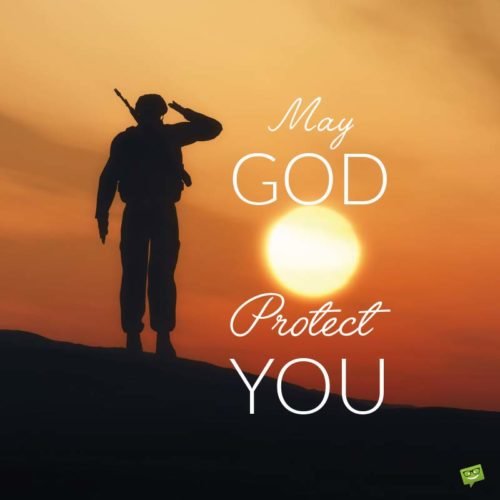 You've done this before, and we are confident that you can do it again. Always keep your focus and courage. Sending lots of love from your veteran brothers and sisters.
Whenever you feel crestfallen and down, please remember that we are behind you in this good fight. May you come out victorious and safe. All the best from the family and I on this side.
Your acts of valor, this mission included, inspire us each day to be better citizens. Please know that you have our hearts and support on this one. Looking forward to talking about your mission when you return. Good luck.
The times may be dark, bleak, and full of sorrow but please remember that your countrymen are proud and thankful for what you do to keep them alive. We shall forever remain indebted to you for all the extraordinary sacrifices you make for our sake. Wishing you all the best.
Even in your darkest moment, when you watch your brothers and sisters fall in battle, please never give up or stop believing in yourself. You are a great conqueror and survivor. And a great conqueror and survivor you shall forever be.
We hope to use this message to let you know that we love you and admire your bravery and dedication to our freedom. May all go well with you! And from the bottom of our hearts, we say "Thank you for outstandingly courageous service and sacrifice to this great country of ours".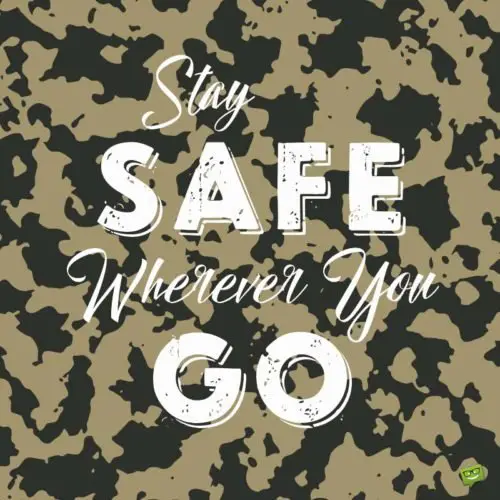 This profession you've chosen is for the gallant, persistent, and mentally tough. And we couldn't think of a more suitable person for it than you. Good luck, and go make us proud. Cheers.
Please know that my family and I appreciate your fight to secure our freedom, and we will always keep you in our prayers for as long as you participate in this mission. May you be victorious in this pursuit!
Never have I been this confident in our fight, our cause, and your chances of victory! With the spirit of the entire country behind you, you will come out victorious. I'm absolutely certain of that. Good luck, and I'll see you on the other side, my brother!
I may not know what you are doing and what's happening when you are at the lands over yonder but my heart will always be tied to yours. The kids and I will miss you but we know that it won't be for long. Good luck.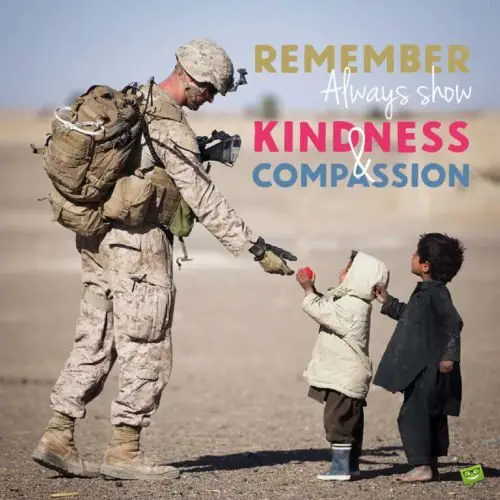 You are a brave and amazing soldier. It's in your blood. Now you go out there, and defend your country's freedom like never before. Mom and I can't wait to welcome you back when this is over. Much love.
It will only be some few miles between us but we can manage that, especially because your country needs you more. Good luck, and let's show our enemies on the other side what we are made of.
It's frightening–the thought of leaving family and friends behind to fight behind enemy lines. However, we believe that you can do this because you've been trained for it. Good luck, and we can't wait to see you soon.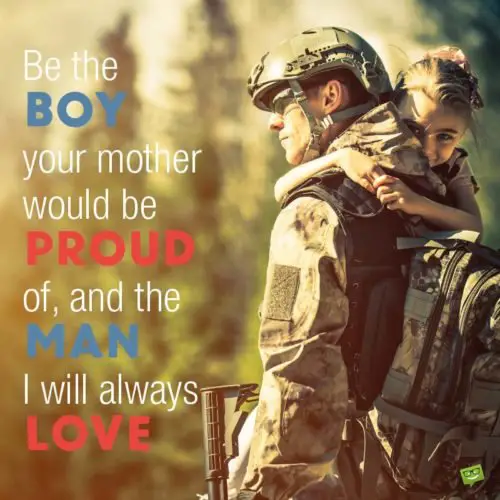 Good luck with this mission, and please make sure you return to us in one piece because we look forward to hearing all your stories and hilarious military jokes. No one tells them better than you.
Don't forget to carve out some time to read bedtime stories and fix jigsaw puzzles because they keep you refreshed and calm ahead of battle. Good luck, and thank you for doing this for our country.
This country cannot quite requite your selfless protection of our rights and freedoms. Please know that little else matters when the full force and spirit of the state is behind you. Good luck!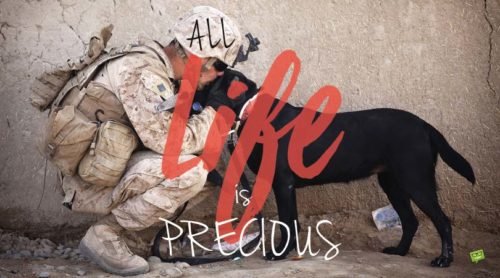 ---
You may also like:
40 Motivational Good Morning Wishes to Kick Start Your Day