Just when Christmas seems round the corner, November comes up and lets autumn end gracefully. The U.S. celebrate Thanksgiving, leaves turn as brown as they can be, and the month is expecting us to greet it with a friendly gesture. Good Morning November! We've been expecting you too.
When the first of the month has arrived, share a warm morning pic – along with and inspirational text, or not – with the ones you care about and welcome a lovely new month.
---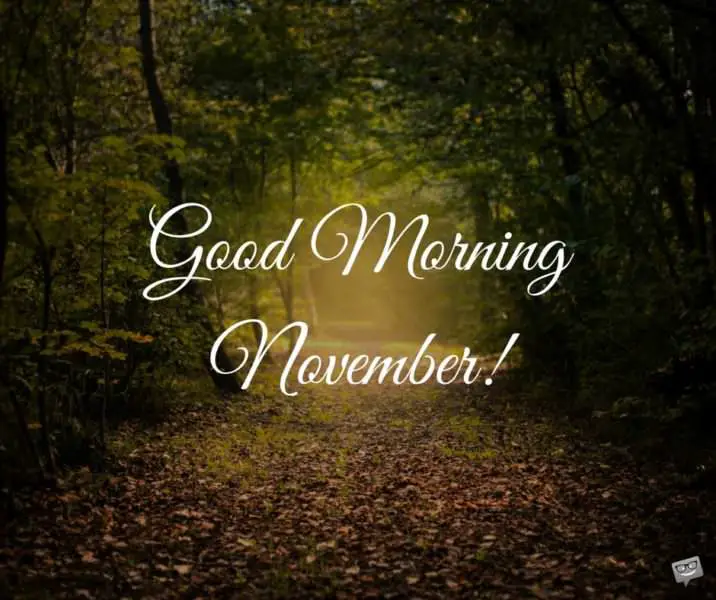 Autumn colors can seduce you. November brings great opportunities for more contact with nature.
---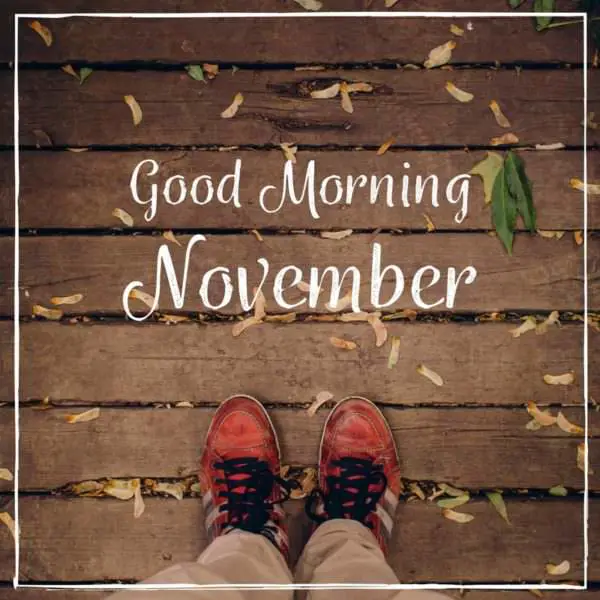 This month is in the heart of autumn, preparing nature for its own hibernation, inspiring some introspection to humans.
---
Birds are flying away for warmer climates. Sometimes, we find ourselves in the process of searching for warmer embraces.
Photo by Miles Storey on Unsplash
---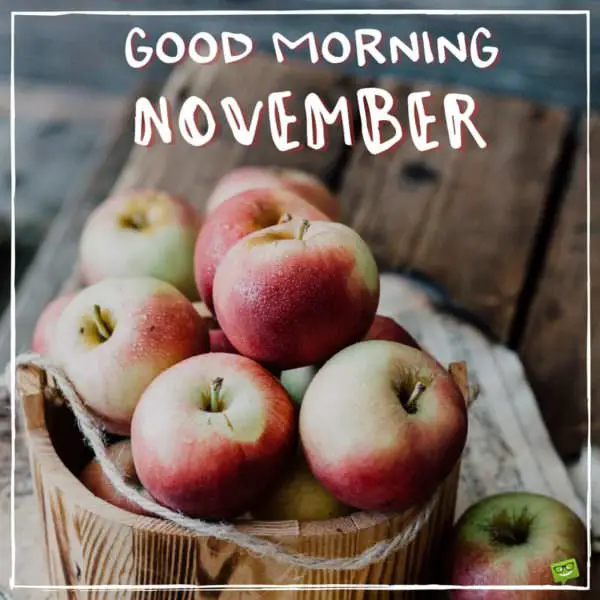 Hot apple pies will find their way to our tables. Wouldn't you love one?
---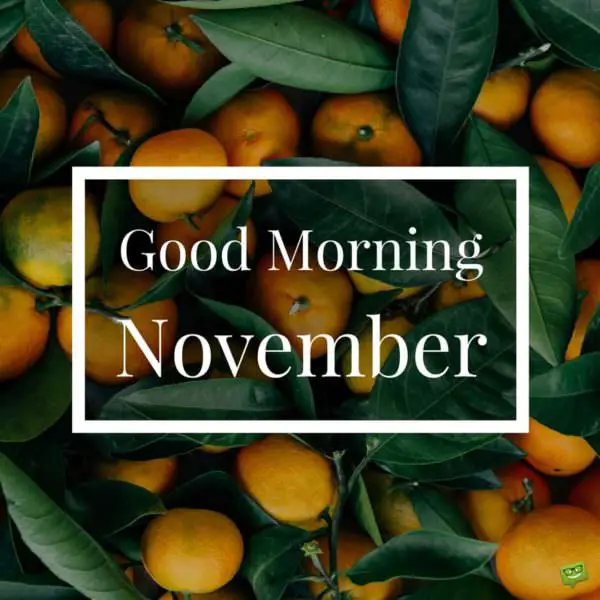 Oranges and tangerines will match the color of falling leaves. The palette of the fall is invincible.
---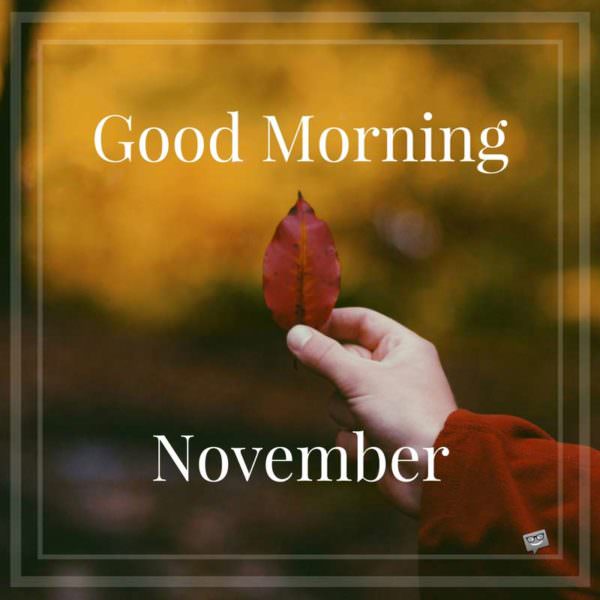 A red leaf in the wind is like a small fire in autumn. It keeps burning to remind us of the sun.
---
Take what this season has to give to you. It might not be exactly what you expected, but it could be something you didn't know you needed.
---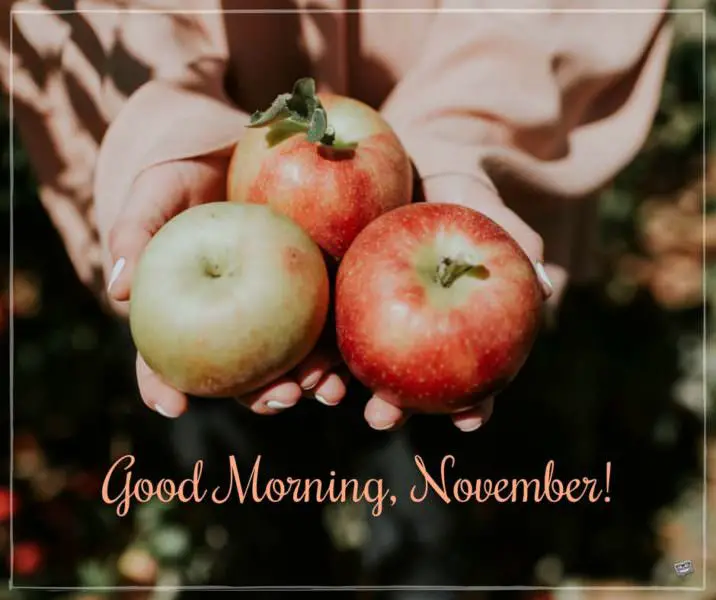 There will be sunny days, only to remind us of life's own oscillations, when nothing is completed until it has come full circle.
---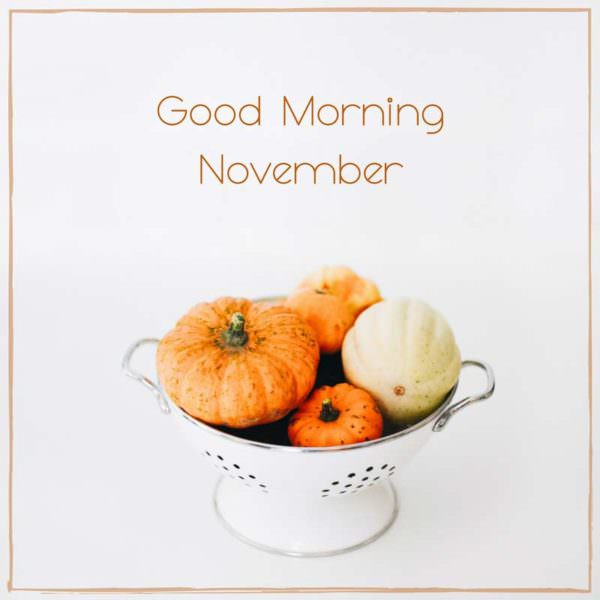 Thanksgiving will be coming at the end of the month, talking of gratitude for what we have achieved.
---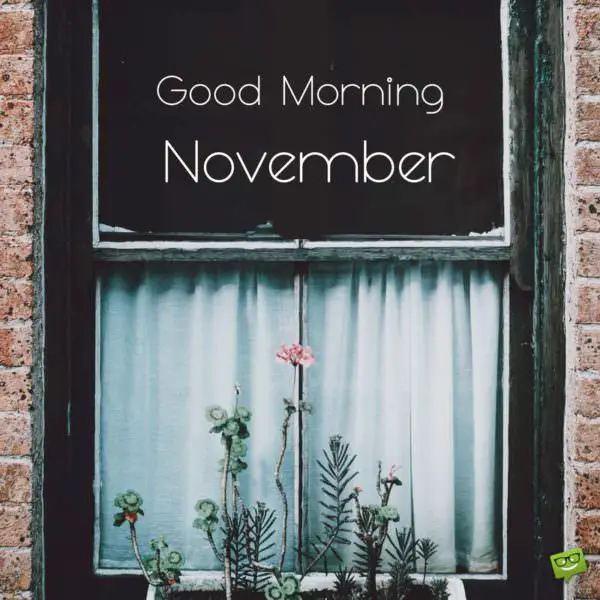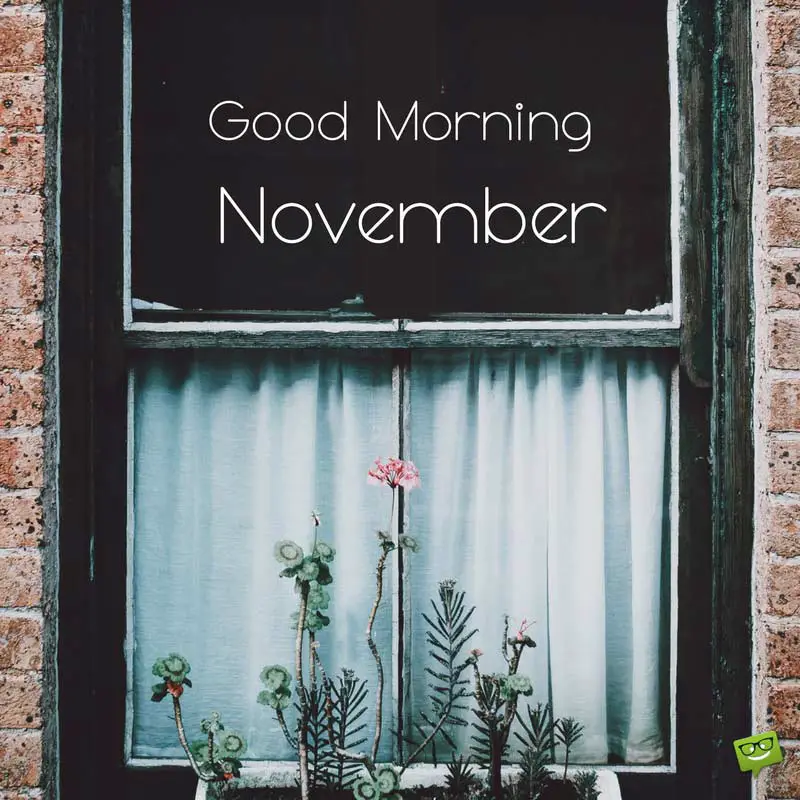 Even while we find ourselves indoors, things never stop outside. When it comes to seeking peace, though, we have to find a truly quiet corner.
---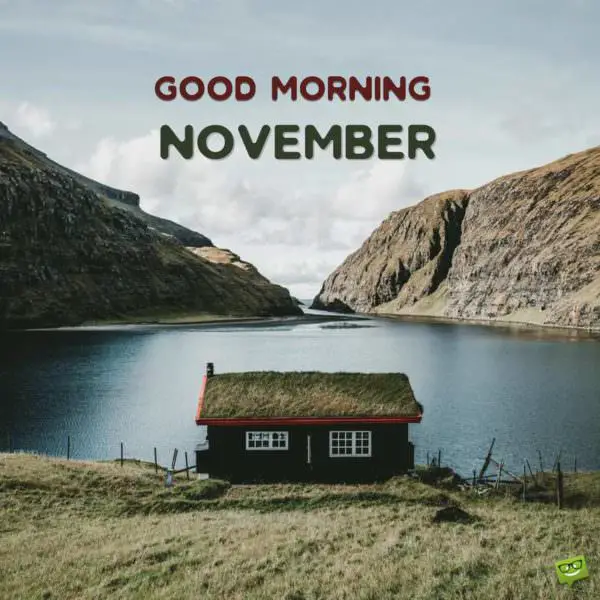 Many people think excitement is happiness…. But when you are excited you are not peaceful. True happiness is based on peace. Thich Nhat Hanh
---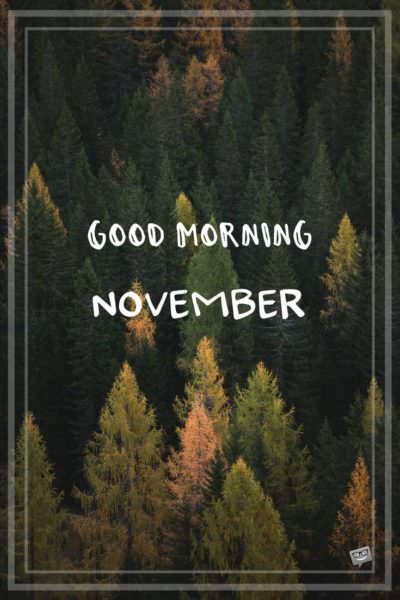 Have a great morning, whether you're in the city or in the forest. November will give you the tone.
Photo by Federico Bottos on Unsplash
---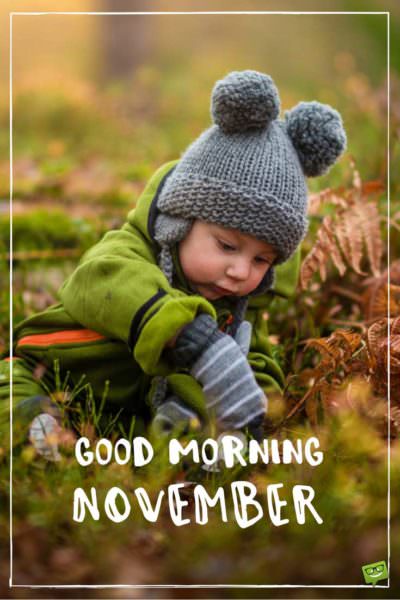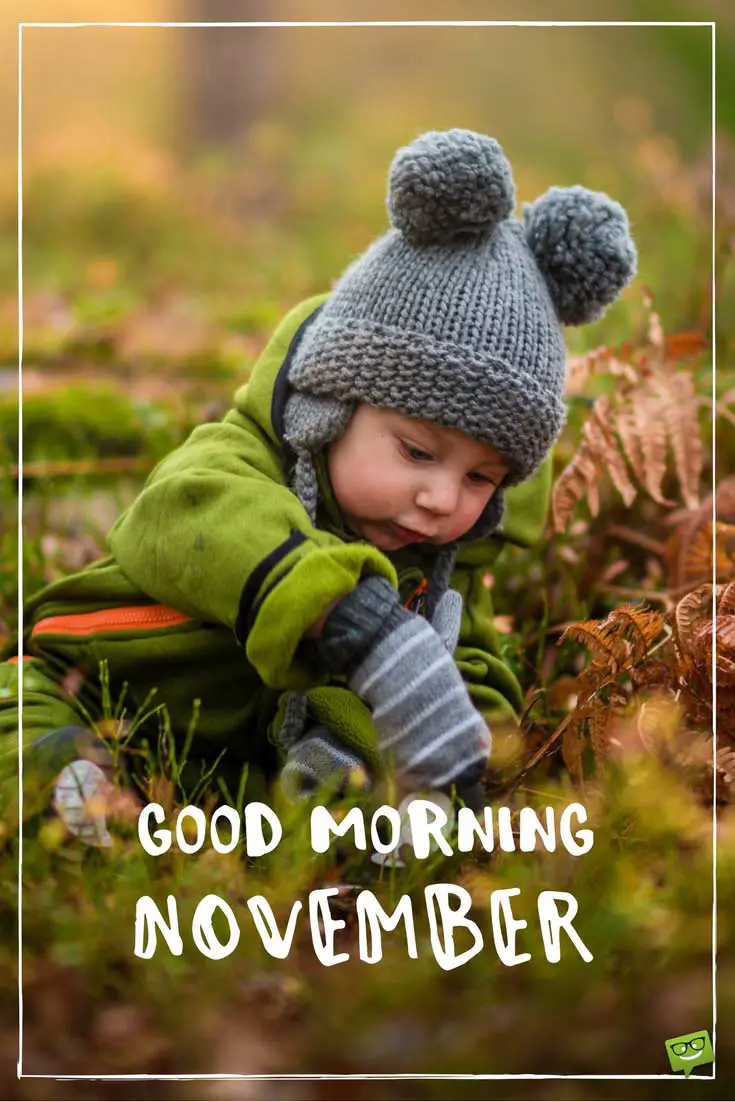 An escape with the family is often what will match cuteness with nature's own beauty.
---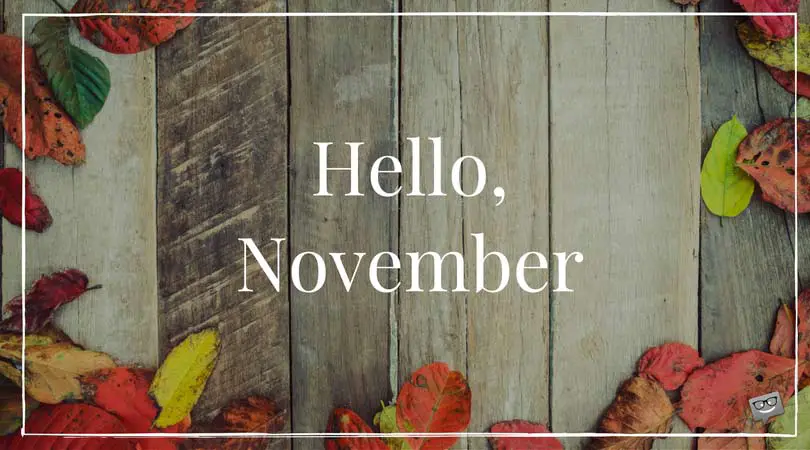 People are beginning to find out that going to the mountains is going home, that wilderness is a necessity. John Muir
---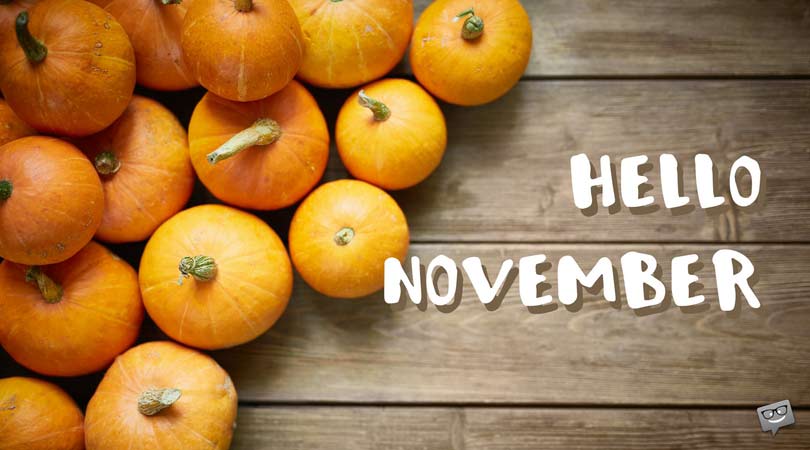 Do not spoil what you have by desiring what you have not; remember that what you now have was once among the things you only hoped for. Epicurus
---
You may also like:
65 Famous Thanksgiving Quotes for a Day of Gratitude
Hello, November! | The Month of Gratitude