Birthday celebrations are always fun when you're surrounded by friends and family. The most important things in life are the intangible feelings you get from having close relationships and celebrating family. Many people look forward to the times when they can be come together with family and have care free moments.
The bond between an aunt or uncle and their nephew is special and important. As such, you may feel inspired to make your nephew's birthday special with a kind gesture or well wishes. If your nephew's special day is approaching, bless him with some of these great messages or birthday cards you can share with him for free on social media.
Sweet and Cute Birthday Wishes for your Nephew
Hey there, birthday boy! You have a heart of gold, a mind of steel, and a spirit that can conquer anything. Go out there and show the world what you're made of!
Happy birthday, bro! You're not just another year older, you're another year closer to being the coolest dude in town. Keep shining!
May your birthday bring you a year of growth, learning, and endless happiness. Happy birthday, little one!
My dear nephew, you bring hope to our wild and wacky family, because clearly the good genes ended up with you. Happy birthday, you cool cat!
You are so smart and bright and spread so much happiness everywhere you go. You show so much potential for the future. Looking forward to seeing you thrive in life. Wishing you the best, nephew!
Wishing you a happy birthday and many more steps closer to your dreams, dear one.
From uncle to nephew, I vow to always give you honest, sound advice so that you can avoid the mistakes I made and sail through life.
Balloons and gifts! There must be a birthday party going on. Happy birthday to the #1 favorite nephew.
I hope my little nephew has one big birthday bash. Have fun and stay worry free.
I hope your day is as awesome as you are – and trust me, that's a pretty high standard to live up to! Happy Birthday!
Have the happiest birthday possible. Live your life to the fullest. Be the best you that no one can imitate. Best wishes and may all your dreams come true, nephew.
Happy birthday, man! You're not just growing taller, you're growing more awesome by the day. Just don't let it go to your head, bro.
Celebrating you is the best way to spend the day. Wishing you a funtastic day and a perfect birthday!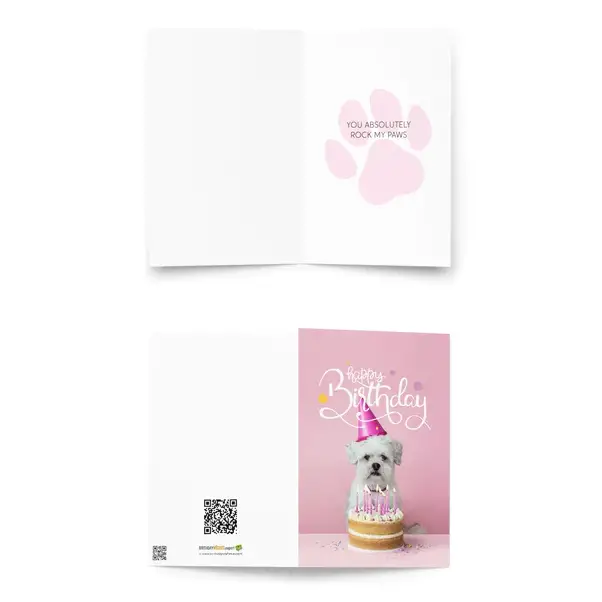 Dearest Nephew, you work hard and stay focused. That's why you're so successful. Today, relax and have fun. You've earned it. Best wishes!
Hey there, young man! As you celebrate your birthday, always remember that the greatest gift you can give yourself is the belief in your own abilities. You have what it takes to accomplish anything you set your mind to.
My dear Nephew, you are sure to make life more amazing each time you let that amazing personality shine through.
You're the coolest and more adorable nephew in town. Happy Birthday to you.
The benefit of having a nephew as smart and bright as you is that I learn something new everyday. Hope you have a great birthday.
Here's to a remarkable birthday for a remarkable young man. We love you more than you know.
There's lots of hugs to go around, but today, I'm saving them all for my sweet nephew.
Happy birthday to my nephew. I couldn't have ask for a better nephew. Your outstanding and simply the best.
Way to go! Many happy returns. Enjoy your special day, with all the good vibes from us who love and adore you.
Also read: 50 Funny Birthday Wishes for your Nephew
Heartfelt Birthday Wishes for Nephew from Aunt: A Collection of Messages
Happy birthday, my sweet nephew! You are the light in my life, and I am so proud to be your aunt. I hope your birthday is filled with laughter, love, and all your favorite things. You deserve nothing but the best, my dear.
My swaggy nephew, happy birthday! May your day be as cool and stylish as you are.
Happy birthday, my kooky nephew! I hope this birthday is as nuts as you are, and that you get all the birthday wishes, hugs, and high-fives you can handle. And remember, with age comes responsibility… or so they say.
To my brilliant nephew on his birthday: you are the future, and I believe in you with all my heart. Use your intelligence, creativity, and compassion to make a difference in the world. Your potential is limitless, and your future is bright.
Happy birthday, my cool nephew! I hope this birthday is as awesome as you are, and that you get all the birthday wishes, hugs, and high-fives you can handle. And remember, with age comes experience… or so they say.
If you enjoy this post you might also want to check out our collection of 16th Birthday Wishes
Cool Birthday Wishes for your Nephew
Fun times and awesome adventures! That's how I describe moments with you!
Happy Birthday to my cool nephew. Thanks for being my source on all the latest trends and crazy fads.
I remember when I was your age. Not enough cares to hold me down. Enjoy it while it lasts, nephew.
Only a true uncle remembers the value of a fiesta! I hope you enjoy your birthday bash. Party until the sun comes up!
Happy birthday to you, nephew. Never lose your birthday swag!
Dance like no one's watching. Party like it's your day alive. And live like it's your time to shine.
My little awesome nephew, dream big because there's no other way to dream.
Also read: 18 Happy 18th Birthday Wishes for your Nephew
Inspiring Happy Birthday Nephew Quotes
There are so many reasons to smile. Having a nephew like you is one of them. As you become a year older, I wish you the best!
You have the potential to achieve heights that this family never thought were possible. Make us proud, nephew. Have a great birthday.
Shine bright on your birthday and reach for the stars. You are bound to find fulfillment.
I'm proud to be connected to someone so great. Keep heading down the right path, nephew. I'll be cheering you on.
Life is easier when you've got family. We are your most trusted support system. We love you and wish you a happy birthday.
Warm birthday wishes for you. You are truly an astounding individual. Love always.
Dear Nephew, look around. You are surrounded by people who wouldn't miss your birthday for anything else in the world.
Related: Inspirational Birthday Quotes | 80+ Messages to Motivate and Celebrate
Happy Birthday Nephew Images
You may also like:
The Best Birthday Messages to Make Someone's Day Special
200+ Great Happy Birthday Images for Free Download & Sharing
Cracking a Birthday Joke | Huge List of Funny Birthday Messages and Wishes
30 Birthday Blessings for My Nephew: A Collection of Heartfelt Prayers