Let's admit it, every girl loves to pamper her boyfriend. Finding the perfect guy is one of the best things that can ever happen in the lives of many females in the world. When a girl is in love, nothing seems so important than spending most of her life impressing and showing her boyfriend how much she loves him. Thus, most girls are always looking for new ways to add a bit of spice to their relationship. If you are a girl/woman looking to spice up your relationship, here are some beautiful good morning messages and quotes that you can send to your boyfriend.
Sending any of our brilliantly written good morning messages to your boyfriend will not only put a smile on his face and start when he wakes up in the morning, but will also start his day right and take your relationship to the next level.
Good Morning Love Messages for your Boyfriend
Good morning to the man of my dreams. Thank you for coming into my life just about the time I needed you most. Have a great day.
I was thinking about you last night, and I couldn't wait to tell you I love you this morning. Good morning, my sweet love.
Hello, Handsome! Taste my love in your morning coffee as you make your way to work today. Love you.
Being in love with a handsome man like you makes life worth living. I need no substitute for your kisses and hugs.
We look so good together. My life would have been so colorless without the presence of a wonderful guy like you in it. Good morning, my love.
You are every girl's dream, and I am fortunate to have had mine fulfilled. Good morning, sweetheart.
Good morning to the one who holds the keys to my heart. I am proud of having a great boyfriend like you.
Good morning, sweetheart. I spent the whole night thinking about you, and can't wait to be in your arms today.
Baby, I want to spend the rest of my life in your arms because there is none like you.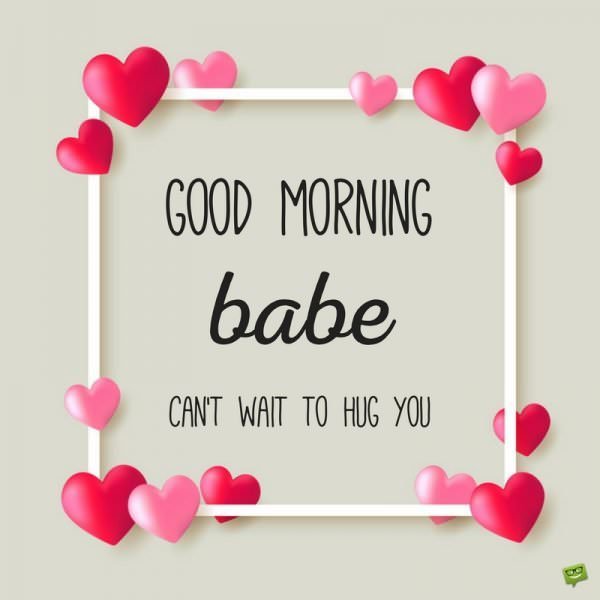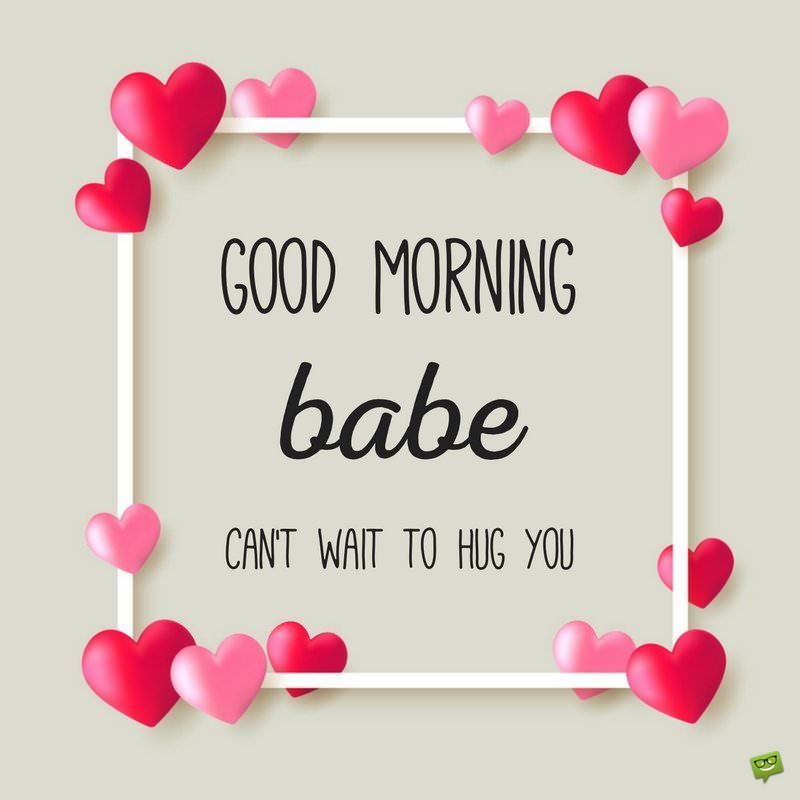 Sweetie, no one has ever touched my life and soul like you do. You are my treasure, and I love you immensely.
The best part of this morning is that I woke up smelling you in my pillow. I miss you honey.
Good morning to the only person in this world who feels my heart and soul with happiness. I can never stop loving you, my dear.
You are the most amazing boyfriend in the world. Waking up to feel the warmth of your loving arms is something I can never trade for the entire world. I love you so much, baby.
Good morning to the sweetest guy ever.  Your kisses are what livens my day. Sending oceans of love your way, sweetheart.
I wish I could be there to fill your bed with my kisses. I can't wait to be in yours arms, baby.
Good morning, my love, I hope your night was as cozy as the kisses you give me every day.
My world is empty without you. You bring me so much joy and satisfaction just by loving me. Good morning, sweet love!
I love the breeze of the morning because it reminds me of the sweetness of your love. Good morning, my prince charming. I hope your day is as awesome as you are.
My dear, I just want to use this beautiful morning to let you know how much I cherish this love we share. I promise to love you until my dying breath.
May your day be filled with happiness, success, and peace. Good morning, my love. I love you more than anything that exists on this planet.
Baby, you have taken away my nightmares and filled my life with the happiness of your love. Thank you so much for loving me the way you do.
I smile every day because I have someone as wonderful as you in my life. Good morning and do experience a very blissful day, my precious boyfriend.
I am sending you a bunch of kisses to start your day right. Good morning, honey.
I miss our chats and your late night kisses on my forehead. I look forward to seeing you soon, baby.
Nothing gives me much satisfaction as telling you how much I love you and hearing you say the same words to me. I love you so much, sweetheart.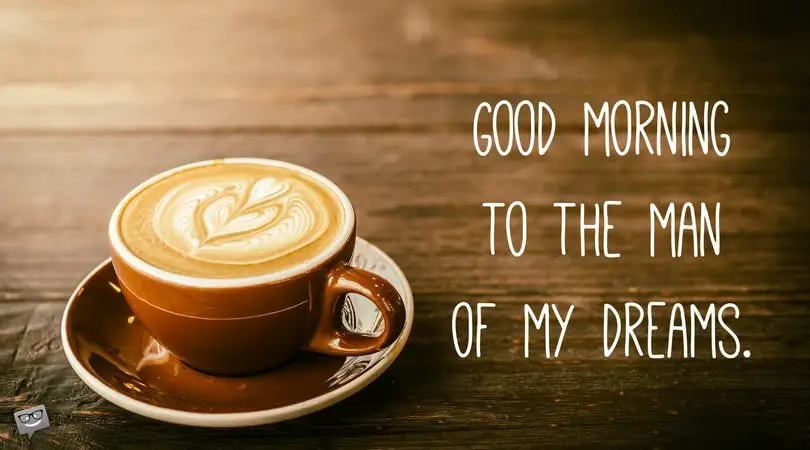 Good Morning Texts for your Boyfriend
You are the pillar that holds my life. This world would have been meaningless to me had you not walked into my life. Thank you so much, my love.
Good morning, my prince. I hope you have a great day at work. Love you always.
Good morning to the one who gave me a reason not to give up on love. I must be the luckiest girl to have you in my life. My heart will never stop loving you.
You are the most beautiful thing I have ever had in my entire life. Guys like you are rare to find.  Thanks for choosing me, love.
My life has never known sorrow since you came into it. I wish I had met you from the very first day I came to this world! Good morning, my love.
You are the light that takes away my darkness. You love leads me to my dreams and always puts a smile on my face. I love you so much, babe.
You wipe away my tears and give me hope to face the challenges of life. Thank you for always being my pillar of support. I love you with all my heart, baby. Good morning and have a nice day.
Good morning to the captain of my heart. Let's sail together to the land of love. Love you always.
I can lose everything in my life and will still stand, but I would crumble if I were to gain everything in this life and lose you. I love you so much, darling.
I can't stop loving such an exceptional boyfriend like you. You are the most beautiful thing that has ever happened to me. Good morning, love.
The only place in this world that I can never get tired of being is in your arms. I love you more than I can ever express in any language known to mankind.
Baby, on this fine morning, I just want to say a big thank you to you for making me the happiest woman in the world.
Cute Good Morning Messages for my Boyfriend
Please go forth into the world with confidence and spirit! It's a brand new day so make it a great one!
Yesterday is in the past and long forgotten. Today is here and present. Make today a truly wonderful day.
Sweetheart, the sun is waking up and I must get to work. I hope you have the greatest day—taking names and kicking butt! You. Are. Awesome.
You are more wonderful than words can describe. I am so blessed I get to spend each day waking up with you by my side and every night right beside you. I hope your day goes brilliantly.
Have the happiest day full of plenty of laughter and smiles! Your smile is worth more to me than a million bucks!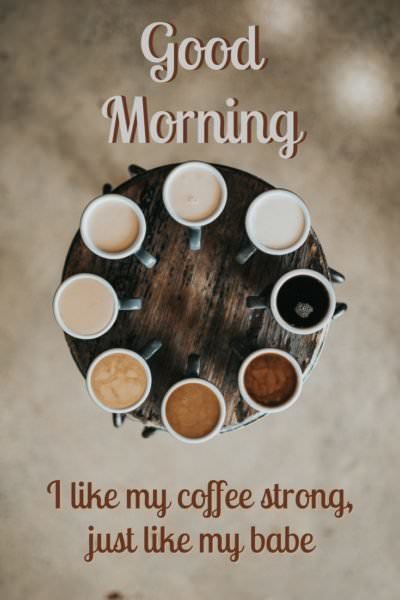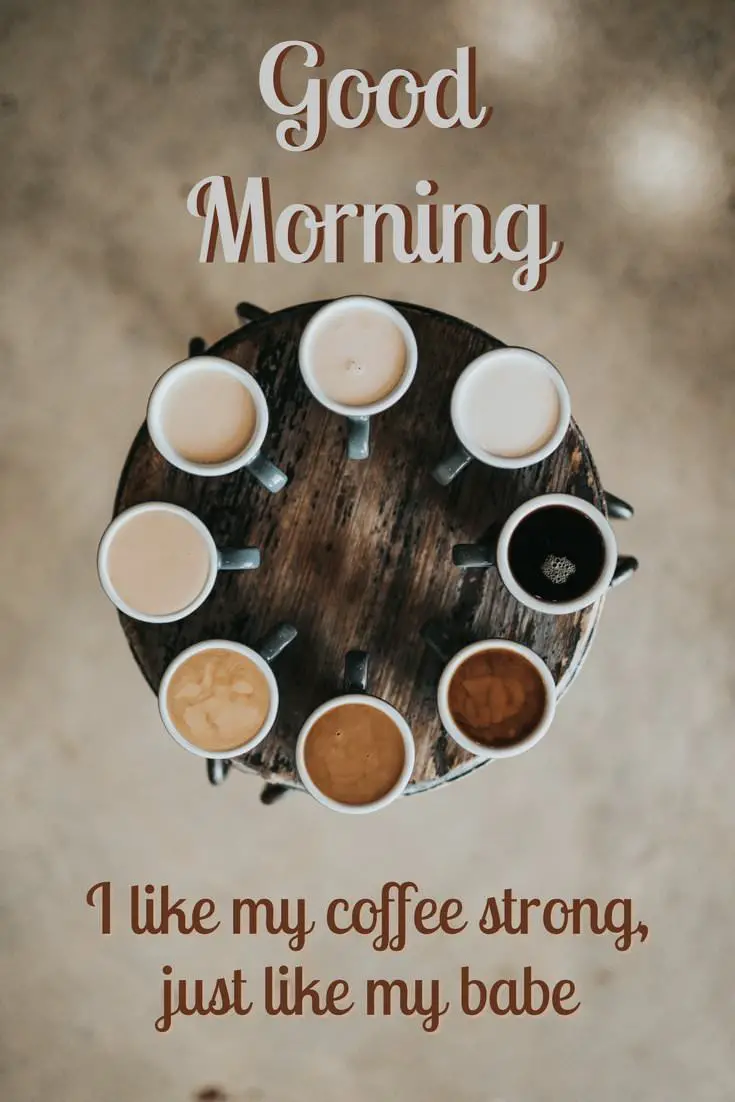 Go forth taking names and kicking some butt today! You will knock whatever curve balls and challenges that are thrown at you today right out of the park!
Go forth and prosper! Today is a brand new day. It's completely up to you how it will go. As soon as your feet hit the floor, jump up and down and shout: "Hurrah! It's a great day to be alive!"
May your work day be full of all sorts of awesome today and may your evening spent at home with me include an empty inbox and a turned off phone!
Good Morning, Handsome. I hope your day goes great today. You deserve to have the best day ever!
The love I feel waking up in your arms gives me the strength to make it through the day.  Good morning.
Mornings are happy and sad for me; happy because I wake up in your arms, but sad because I know I have to wait an entire day to get that unique loving feeling again.
Waking up with you is all my soul needs to be joyful. Good morning, babe.
Just as the sun never fails to light the morning sky, may my love never fail in brightening up your day. I love you so much. Good morning.
The early bird catches the worm, and the early me catches the loveliness of your morning glory.
May the beating of my heart in anxious anticipation of your love be the only morning wake-up call you'll ever need.
A good morning is one in which I wake up in your arms. Good morning.
The rising of the sun not only symbolizes a new day, but also a fresh opportunity to renew my love to you.
You may also like:
Early Motivation | Good Morning Quotes
Fresh Inspirational Good Morning Quotes for the Day