Writing that grateful Thank You Email after an Interview?
One of the most crucial things you can do to increase your likelihood of clinching a job is to send a thank you note, letter or email to your potential employer(s) after a job interview. Such a note/letter is very vital in the sense that, among other things, it lets the interviewer(s) know that you appreciate the time and opportunity given you.
In light of that, here are some sample well written thank-you emails to inspire you write a good note of appreciation to your interviewer(s) after an interview.
Why write a Thank you Email after an interview?
Sending a thank you email after an interview is important for a few reasons. First, it shows appreciation for the interviewer's time and consideration. It also demonstrates your enthusiasm for the position, as well as your commitment to professionalism. Finally, sending a thank you email may help keep your name in the interviewer's mind when making the hiring decision.
What to Include in a Thank You Email
Your thank you email should be concise and professional. Begin by thanking the interviewer for their time, and for the opportunity to learn more about the position. Reiterate your interest in the job, and briefly highlight a few key points from the interview. If you have additional questions, or want to provide more information about your qualifications, this is a great opportunity to do so.
Be sure to close your email by thanking the interviewer again, and expressing your appreciation for their consideration.
6 Steps to Writing a Thank You Email after an Interview
1. Begin by thanking the interviewer for their time and consideration.
2. Briefly reiterate your interest in the job, and mention a few points you discussed during the interview that made you particularly excited about the opportunity.
3. Express gratitude for being considered as a potential candidate, and offer to provide additional information or answer any questions they may have.
4. End your email with a polite closing, such as "Sincerely," followed by your name and contact information
5. Proofread your email carefully before sending it off. Make sure there are no typos or grammar errors!
6. Send the thank you email within 24 hours of the interview if possible—this will help ensure your message is timely and not forgotten.
By following these simple steps, you can make a great impression on your interviewer and improve your chances of landing the job. Good luck!
Below are 5 samples of thank you emails you could send after an interview:
Samples of Thank-you Emails after an Interview
Sample 1 | The Calm Power
This "Thank you" e-mail is short but effective.
It emphasizes the interviewee's self-confidence, while showing gratitude at the same time:
---
Dear [Name],
I am writing to say a big thank you to you for interviewing me last week. I, for one, learned a great deal about your organization. In particular, its work in the non-profit sector with both advanced and starting enterprises in the Education, Consumer Internet & Mobile, Financial Inclusion, and Land & Property sectors. Indeed, organizations like yours that have a broad reach and impact are not only remarkable but also outstanding.
May I add that the analyst role at your organization promises to engage my skills as a critical thinker and analytical reader. And this is why I am excited and thankful that you considered me for this interview. Again, thank you very much for your time. I look forward to hearing the outcome of your organization's decision.
Sincerely,
[Sender]
Download this sample letter, free for personal use: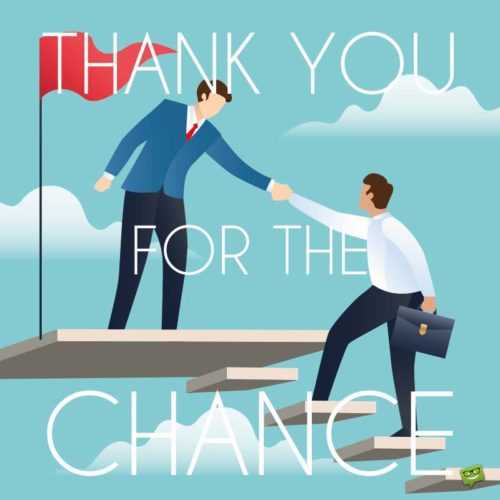 Sample 2 | The Passionate Candidate
Sometimes, we need a good follow up e-mail to show how determined we are to get a position.
This slightly longer note praises the interviewers while also stressing the belief that you are the right person for the job:
---
Dear [Name]
This is to express my appreciation to you for taking time off what must be a really busy schedule at your outfit to have an interview with me. I enjoyed the interactive nature of the interview, especially the part where I had to engage the intellect of the other candidates who were vying for the position. I think that it speaks volumes to the primacy that your organization gives to team spirit and teamwork.
I find the Summer Associate role at your organization interesting on so many levels, including: the fact that it combines desktop research with in-field experience where one gets to see how theory plays out in practice; and the heavy emphasis it places on lucid writing. Coming from a liberal arts background with lots of writing and in-field internship experience, I am confident that I will be able to help your organization to forward its mission.
Lastly, seeing as my availability in the summer was a major issue during the interview, I want to assure you that should I be given the role, it will be my top priority. Thank you very much for your time and I look forward to hearing about your decision.
With thanks,
[Sender]
Download this sample letter, free for personal use: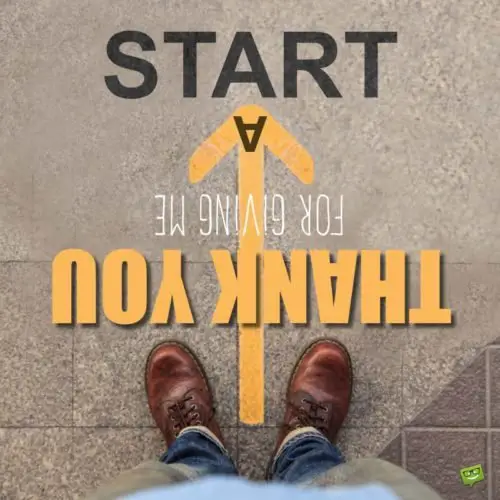 Sample 3 | Working is my Playground
If you are one of the more extrovert ones, this follow-up e-mail might be for you.
This message stresses the importance of belonging to a team that a company may be, without forgetting appraisal, and also demonstrating how much you believe in yourself:
---
Dear [Name]
I am writing to extend my gratitude to you for devoting your scarce time to interview me early on this week. It is not every time that even the most talented of budding legal professionals get to be considered by top-of-the-crop professional institutions like yours.
It has been some days since our interview but I remain amazed by the sheer brilliance of your interviewing team. The critical-analytic exercises that we performed during the interview truly underscore your organization's commitment to bringing the best minds to bear on our society's legal problems. And I can only hope that I am given a role to play in the endeavor.
I should like to mention that my prior experience with our district's legal landscape, my professional training in law at one of the top programs in the country, and my flexibility and willingness to adapt and learn have positioned me for the Legal Analyst role. And I will give it my all if given the position. Thank you very much and I look forward to hearing what you and your team decide.
Best regards,
[Sender]
Download this sample letter, free for personal use:

Sample 4 | Let me Cover Everything
For those really wanting to say it all, this sample leaves no area unclear:
---
Dear [Name]
I would like to say a big thank you to you for taking the time to interview with me this week. The process was as informative and enlightening as it was challenging. In fact, one huge takeaway for me was that your organization invests heavily in the professional development of its employees throughout their time there.
I find the customer development team leader role both fascinating and challenging, and a perfect opportunity to put my skills at your organization's disposal. As you may know, in the fast-moving-consumer-goods industry, success is rarely achieved by sitting in the office. Instead, customer development personnel must venture into both the traditional and modern markets and sometimes even court institutional buyers as well. And my years of experience with engaging potential customers and marketing several high-profile brands will be an asset in this regard.
Let me also take this opportunity to assure you that you won't have any conflicts with my present employer, should you offer me this position. I have already informed them of my search for a new job at a location that's closer to home so that I can be closer to my family. And they have given me their blessing. In fact, it is my boss who recommended that I apply to your organization.
Again, thank you for taking the time to interview. I look forward to hearing your decision with regard to my future with your highly esteemed organization.
Kind regards,
[Sender]
Download this sample letter, free for personal use: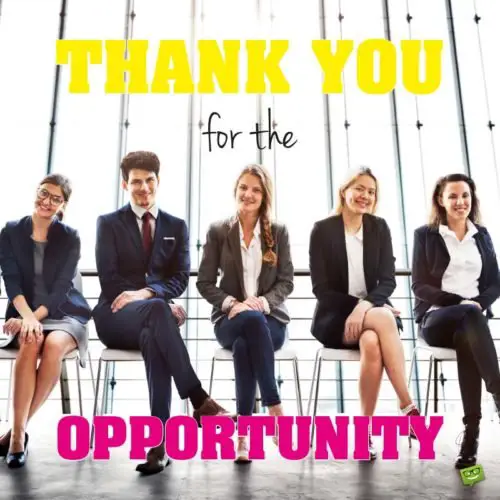 Sample 5 | The Friendly Idealist
An interaction with someone from a company you might start collaborating with can be really inspiring.
An e-mail like this lets them know how in-tune you found yourself with the environment – and vice-versa:
---
Dear [Name]
I trust this message finds you well and in good spirit. I wanted to take a moment to say thank you to you for interviewing me yesterday. The warmth, smiles, confidence, and poise of not only the interviewing team but also the other employees were reassuring and gave a sound impression that yours is an organization that welcomes and takes good care of its people.
As you may have picked up from our interview, healing the sick and advising people to live healthy lives is something that I have found joy and great fulfillment in doing for so many years. And the medical service in your organization is, without doubt, one of the best in the country as well as a great place to practice what I do best – medicine. I believe that both my passion and skill will inure to the benefit of your organization and its patients.
Perhaps, I should take a cue from your mantra and say that I am willing and happy to put in the work required in order to deliver excellent results. Again, thank you very much and I look forward to hearing from you once a decision has been made.
Thank you,
[Name]
Download this sample letter, free for personal use:

---
You may also like:
Good Luck Messages for Exams, Interviews and the Future
Professional Thank You Messages for All Things Done Well