Some birthday celebrations just wouldn't be complete without spicing them up with some good old puns.
So without further ado, we present to you a bunch of interesting punny lines to inject laughter, smiles and happiness into someone's big day. Yes, there was pun intended.
Birthday Puns for Friends
Buddy, I hope you don't eat a clock on your milestone birthday because it can be very time consuming.
I am contemplating telling a chemistry joke at your birthday party today. However, I don't know whether I'd get a reaction from the audience. What do you think?
I know you are an addict to soap. My birthday wish for you is that starting from today, you become clean.
Had you been an elephant, I would have given you a trunk loaded with gifts to commemorate your special day.
I have just discovered that the main reason why you keep getting hotter with every birthday you celebrate is because the guests just can't get enough of repeatedly toasting you.
Birthdays are remarkably awesome. However, too many of them can kill you. Be careful!
On this birthday of yours, I just want you to know that you've been such a good friend to me that I promise to take all your secrets with me to my gravy.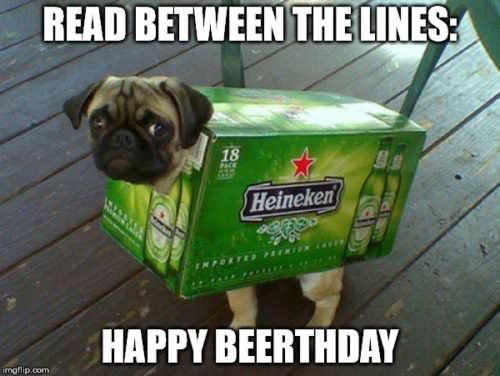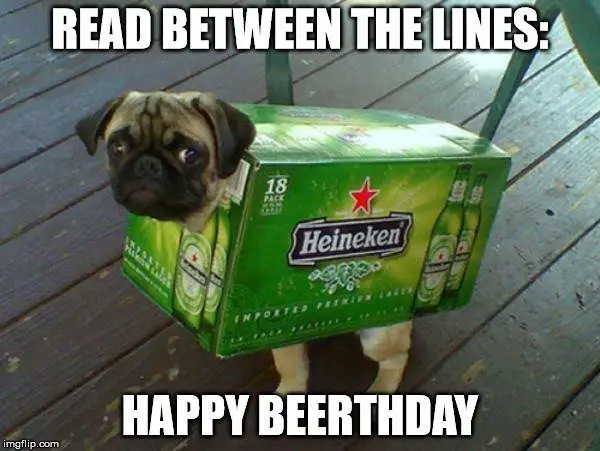 Birthday Puns for Brothers
Brother, I promise you your party is going to be so fun even the bankers wouldn't lose interest.
I wanted to use a broken pencil to write something beautiful on a birthday card for you but I stopped because I realized it would be pointless to do so.
There is a rib splitting joke about amnesia I wanted to say at your party tonight. However, I just can't remember how it goes.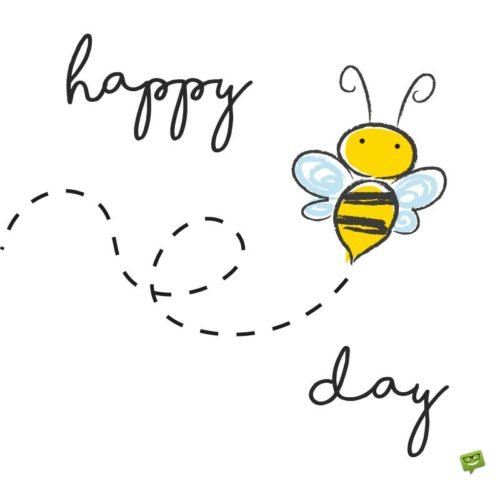 I misplaced my watch on my way to your party. I hope after the party, I find the time to look for it.
We might not be cavemen, but tonight we shall go clubbing because it's your big day!
I went to eBay to get the best lighters to light the candles covering your cake. However, when I look up lighters, their system showed me hundreds of matches.
I searched everywhere for a camouflage dress to attend your anniversary party, but I found none.
This birthday party is going to be so wild that the construction workers in attendance would definitely raise the roof.
My gift for you is a book about glue. I hope it sticks with you.
Birthday Puns for Sisters
Sis, I visited the local Samsung store this morning to get you a galaxy phone as a birthday present, but the security wouldn't let me in. Damn those Guardians of the Galaxy!
Because you love diamonds, I bought you a bunch of playing cards as a birthday present. Happy birthday!
I wish you a "Happy Pur Day" on behalf of my cat.
If we were in heaven, we would be celebrating your birthday with angel food cake. Wishing you a very happy bird-day!
I tried giving your teddy bear a slice of the birthday cake but he rejected it saying he was stuffed.
I was going to wish something deep but was afraid you might cry, so "Sappy Birthday", sis!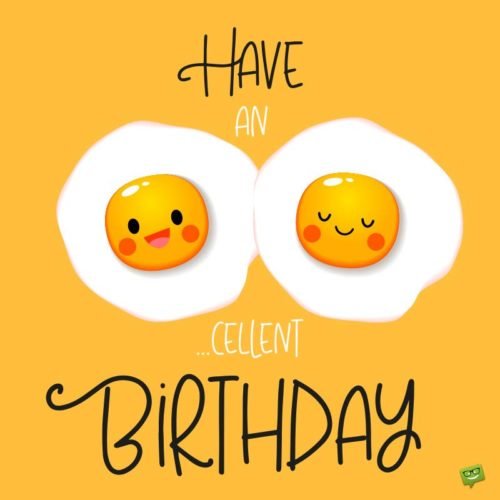 Are you wondering the best gift to present to a hunter on his birthday? Just give him a birthday pheasant and he will be in paradise.
Moby Dick is one of the guests at your special birthday bash and he wants to have a gigantic whale of a time with us.
Since today is your 21st birthday, I wish you a happy beer-thday!
You are another year older today. But interestingly enough, you donut look it at all!
I asked an owl why it didn't bring you a birthday gift. Guess what it told me! It doesn't give a hoot!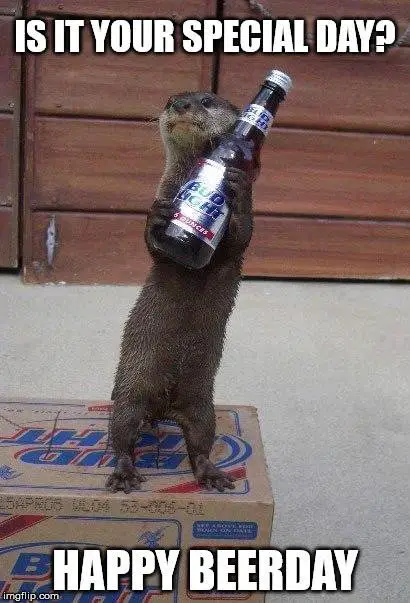 Birthday Puns for Mom
For your special day, I bought you this amazing new broom that is currently sweeping the nation.
The neighborhood cats loved the birthday party we organized for you because mice cream cake was served at the event.
Seeing you love dancing, I wish you a tappy birthday.
Why did I take your birthday cake to the therapist? Because it told me it felt very crumby.
Peter Pan is here. And guess the type of birthday cake he brought you! A pan-cake!
I will arrest any Energizer Bunny that doesn't give you a birthday gift. Having arrested them, I will proceed to charge them with battery.
I want to tell a birthday joke about pizza, but I don't think it's a good idea considering how cheesy it is.
From the bottom of my heart, I wish you a berry tea-riffic birthday celebration today.
Mom, you are so wonderful that seven days without you make one week. Happy birthday.
Birthday Puns for Dad
Dad, by hook or crook, we, your children, shall all shell-ebrate this wonderful day of your life.
If you are wondering why the coach threw Cinderella off the basketball team, do know that it's because she ran away from the birthday ball organized for you.
What do you call an alligator that attends a birthday party wearing a vest? An investigator!
I hope you have a lot of home plates at your party because I am the baseball players I have invited would need something to eat on.
I bought a dictionary to give to you as a birthday present. However, when I looked into it, it contained nothing but blank pages. Now I have no words to express how furious I am.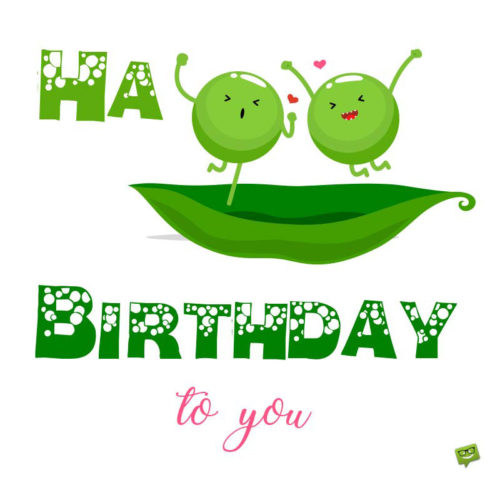 Dad, you are so phenomenal that I can't espresso how your presence in my life beans to me.
In the cookies of life, amazing fathers like you are the chocolate chips. Happy birthday!
Sitting down with you is something I chairish.
I was going to get you a pack of gum as a birthday present, but I couldn't find one. It was obviously not mint to be I guess.
Birthday Puns for a Colleague
If you were an elf, the birthday cake I would have bought for you would be a shortcake!
Just like every other birthday in the world, I am confident that today yours will also end with the letter Y.
Candles love birthday celebrations so much because they always get lit during such occasions.
Your birthday is so amazing that even the raccoons in the area are partaking in it and getting trashed!
As you eat your cake, be mindful of the candles that cover them. I hear eating candles along with cake can cause heartburn.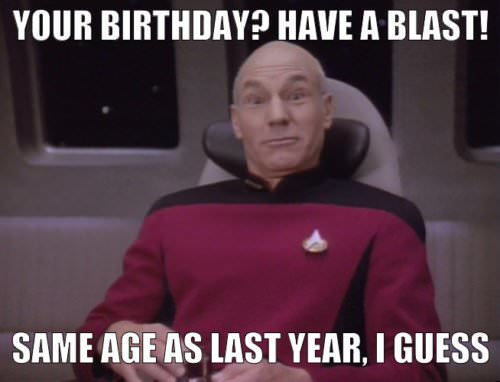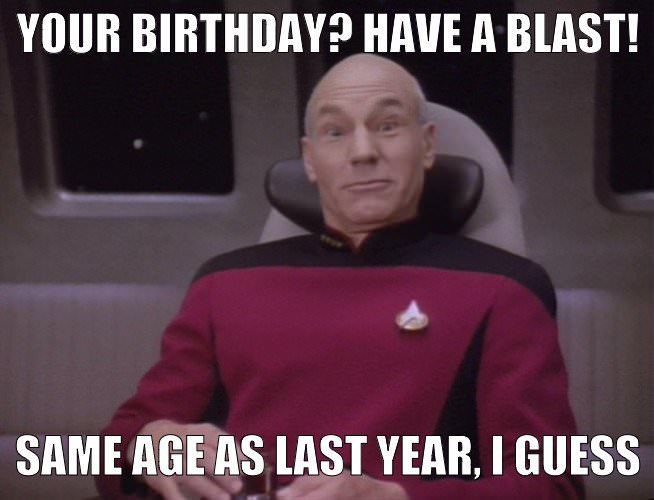 The birthday gift I bought for you cost me a lot. I hope it doesn't make me so broke to the point where I'm unable to pay my electricity bills because that would be a very dark time in my life.
I was busily looking for a birthday gift for you but stopped the moment I realized you already have an awesome one. You have the present!
It's not that the clown we hired to perform at the birthday bash didn't know how to juggle. He unfortunately didn't have the balls for that.
You may also like:
99 Clever and Funny Birthday Wishes to Make your Greetings Stand Out
Your LOL Message! | Funny Birthday Wishes for a Friend
A Funny Birthday Wishes Collection to Inspire the Perfect Birthday Greeting
50+ Funny Birthday Wishes That Will Make Your Boyfriend Laugh on his Special Day